Puppies & Poinsettias
Saturday, December 10
10:00 am – 1:00 pm
Join us for our Annual Puppies & Poinsettias Event benefiting BEST FRIEND PET ADOPTION .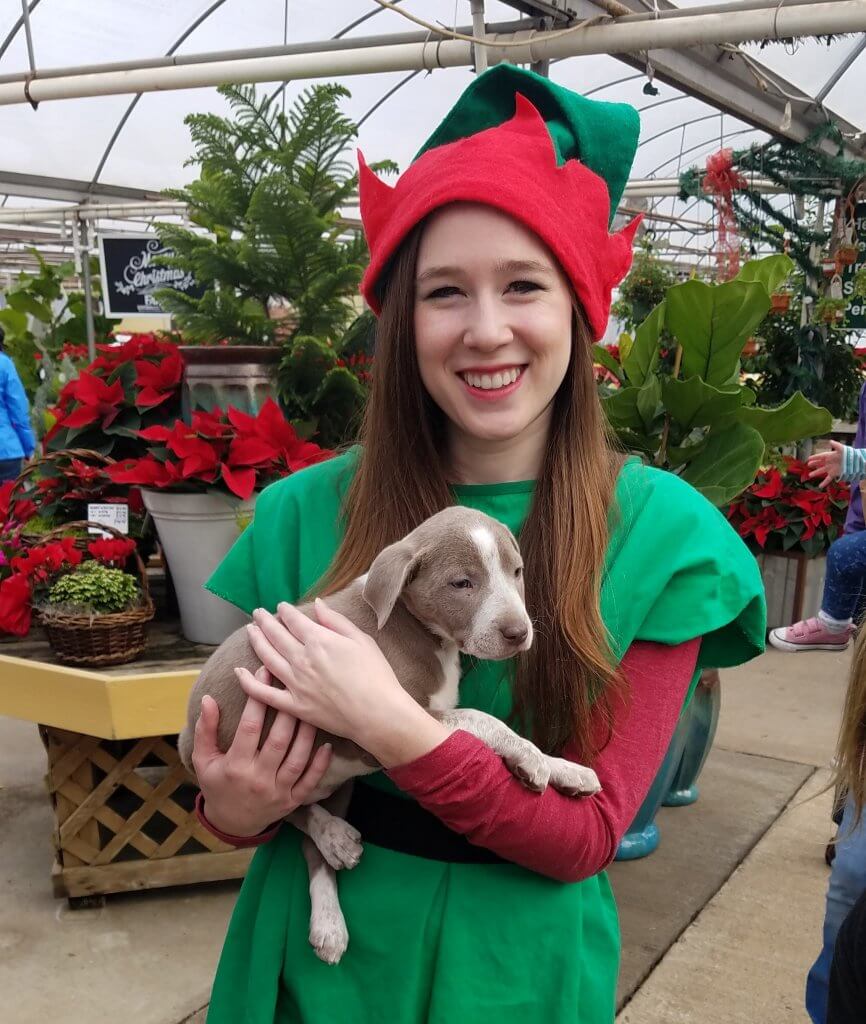 Bring your furry friend and/or family for a photo shoot with Santa and Mrs. Claus with a colorful seasonal backdrop.
Browse our greenhouses filled with thousands of homegrown poinsettias and shop fresh greens, trees and wreaths.
Event is free, however donations are appreciated!  Photos will be available online to print a few days after the event.
100% of donations will benefit BFPA (bfpa.org)
Past Events
Fall Container Garden Make & Take
Saturday, October 8
10:00 am 
Creating a container garden is a great way to get your creative juices flowing!  Think of adding a uniquely designed container garden to the landscape in the same way you would hang a piece of art in your home.  In this hands-on workshop we'll give you all of the tips you need to create the perfect fall and winter container garden.  We'll provide the pots, soil, plants, fertilizer and tips.  You do the planting and reap the rewards of a one of a kind garden in a pot.  Class is $40 pp.  Pay at time of class.  BYOG (Bring your own gloves).
Small Trees & Foundation Plants Workshop
Saturday, October 1
10:00 am 
Every great-looking yard starts with a solid foundation of quality trees and shrubs.  Foundation plants (planted around the front of your home) will compliment and accentuate your home and tie it to its surrounding landscape.  In this workshop, we'll help you make make the right selection of evergreens, flowering shrubs and seasonal perennials to add texture and beauty to your landscape.  Add curb appeal and a family legacy to your yard today with these tried and true plant ideas.  Class is free.
Centerpiece Make & Take
Saturday, December 3
11:00 am 
Create a living centerpiece that will add a fresh pop of color to a Holiday tabletop.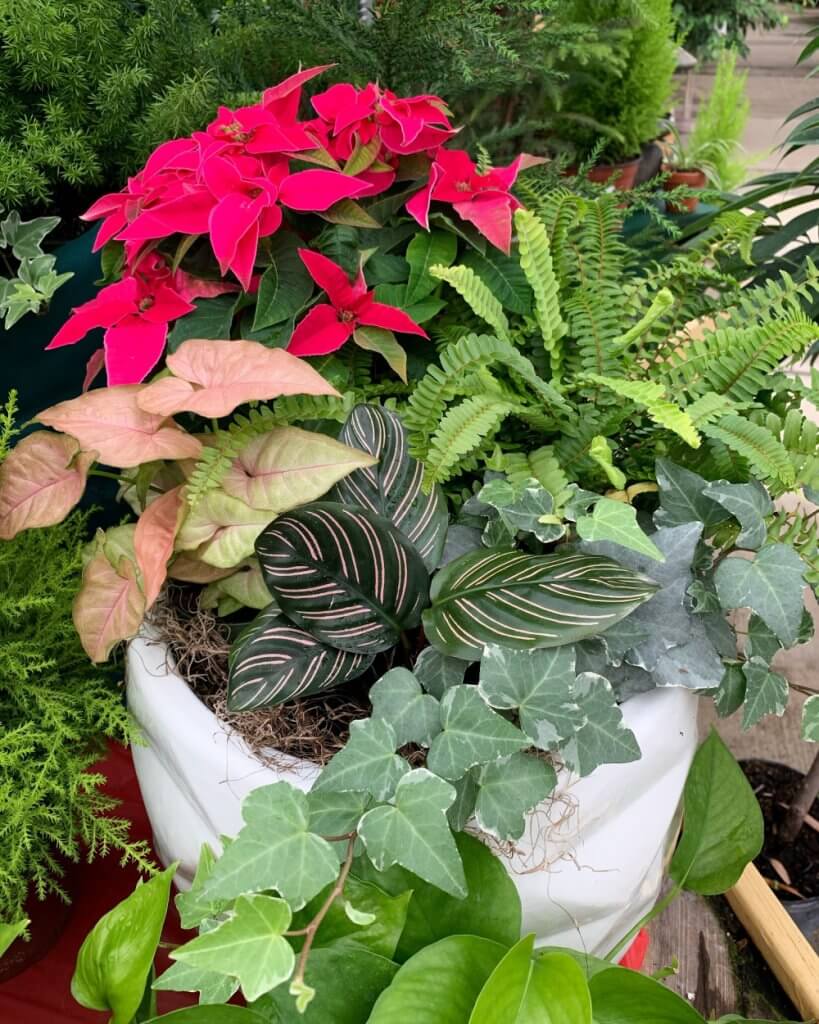 We'll show you how to plan and plant the perfect tabletop container garden filled with Poinsettias and houseplants. Cost is $40 pp.  Pay at time of class.  Fee includes plants, container, soil and fertilizer.
POSTPONED
Paint Your Pet's Portrait
Sunday, November 27
1:00 pm – 5:00 pm
Paint Your Pet's Portrait events are a great way to hang out with friends and unleash your creativity. Even if you've never painted before, Sherry Kendall, painting coach, will guide your group step-by-step through the painting process.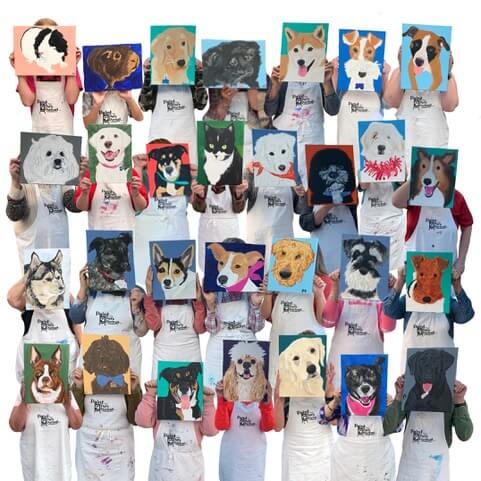 Prior to your Pet Portrait Paint event, each painter will upload a close-up photo of their pet onto our website. Sherry will then sketch each pet's likeness onto their canvas.
When the painters arrive their canvases will be ready to paint their pet's portrait.
Painters can get creative by adding their own special touches to their pet's portrait masterpiece.
Refreshments and coupons will be provided to class participants.  Registration required.  $75.00 per portrait.  Class must meet minimum size requirement.
A portion of the class proceeds will be donated to Best Friend Pet Adoption (bfpa.org)
Yoga in the Greenhouse
Saturday, November 12
9:00 am 
Come flow with us!  Join us in the  warm, oxygen-filled greenhouse for a relaxing yoga flow class instructed by our friends from YogaSix Holly Springs! Find your favorite pose as poinsettias and houseplants grow in the background.  Relax in sav asana while surrounded by succulents.  Participants will receive a special gift and coupon to shop for plants after the class.  Registration required.  $20pp