5 Blooms that Beat the Heat
Add a cool splash of color to your landscape on a hot summer day.  These no fuss, long blooming perennials love the hot summer sun.  Grab a cool drink and a great pair of sunglasses and watch these beauties bloom in the sun:
Delosperma (Ice Plant)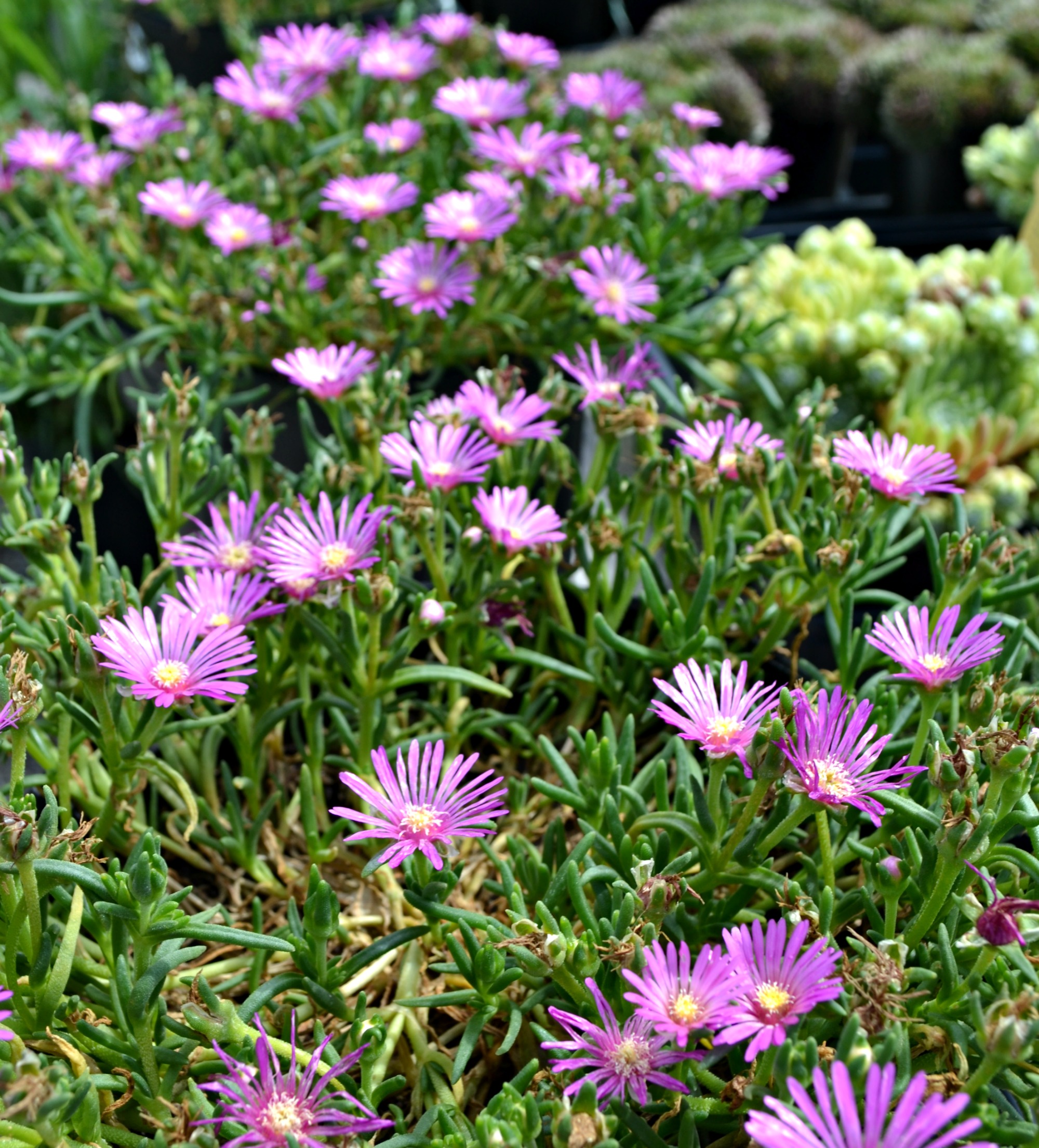 Wheels of Wonder Series – Ideal groundcover for hot, thirsty garden spots & containers with large showy flowers throughout the summer into fall. Six bright hot colors to choose from! Deer resistant, drought, heat and humidity tolerant and pest resistant.
Kniphofia (Poker Plant)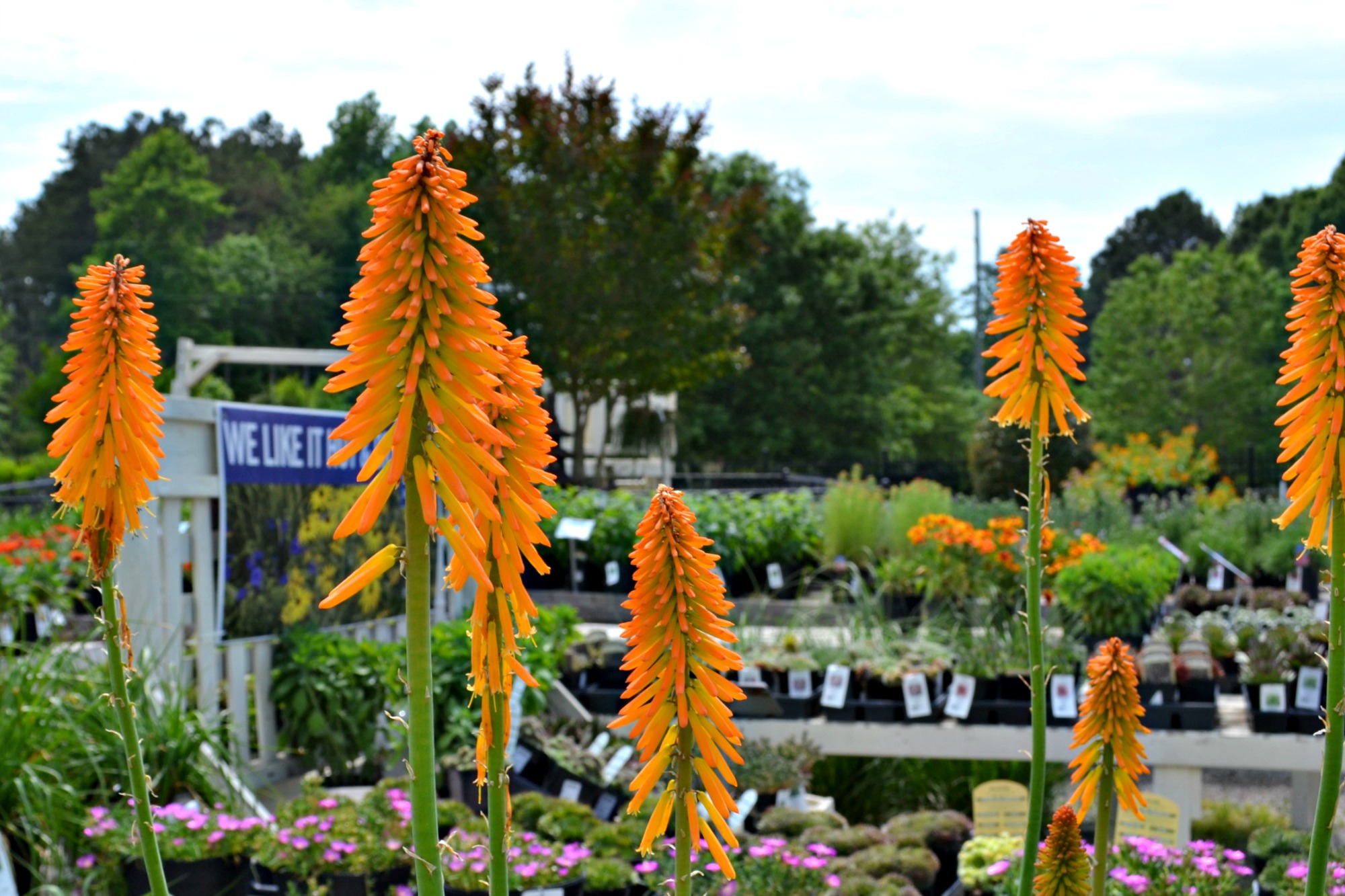 Popsicle Series – Several varieties to choose from with attractive grassy foliage and high impact explosive colorful blooms throughout the summer that hummingbirds and butterflies will love. Deer and rabbit resistant too!
Gaillardia (Blanket Flower)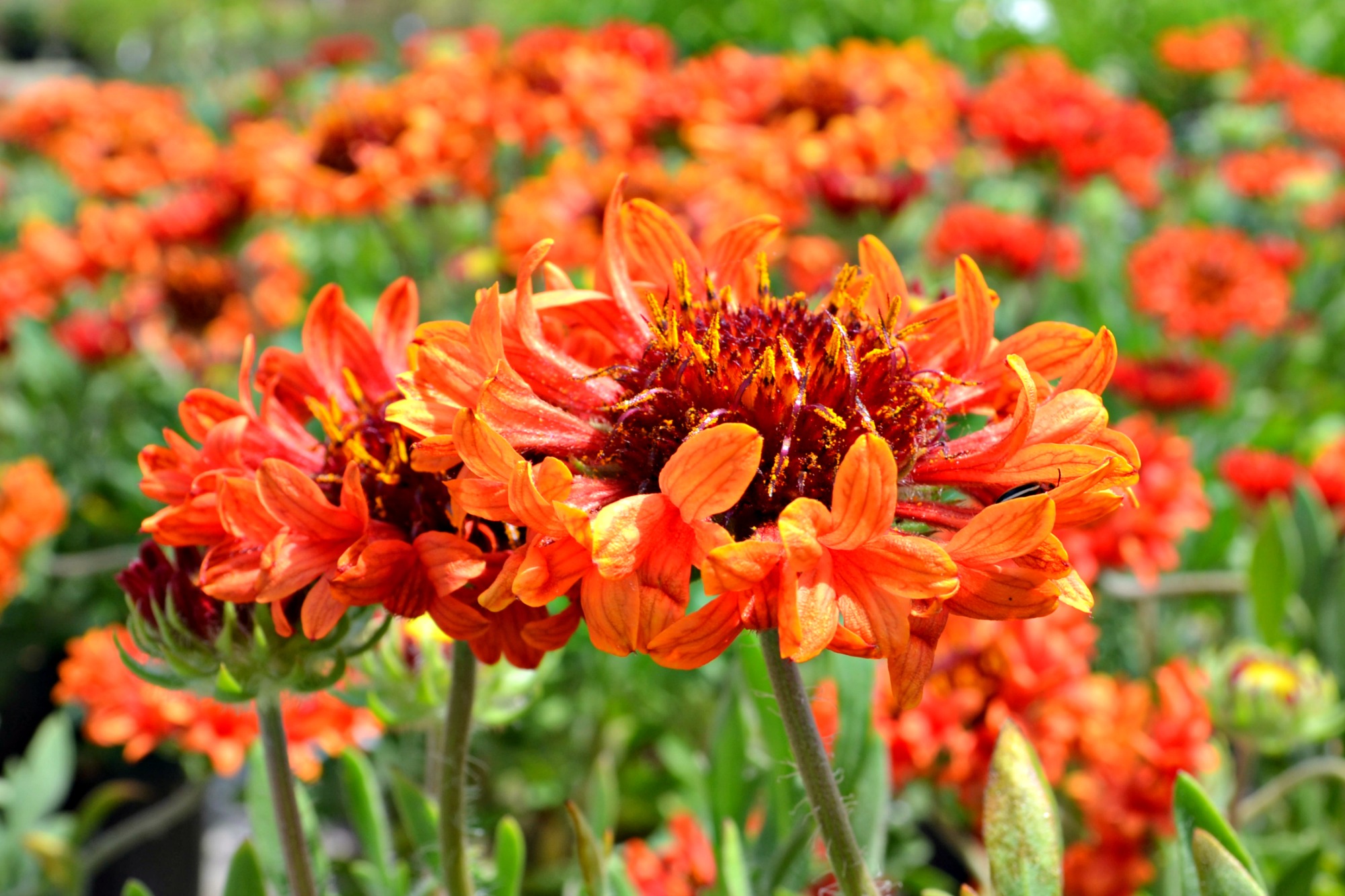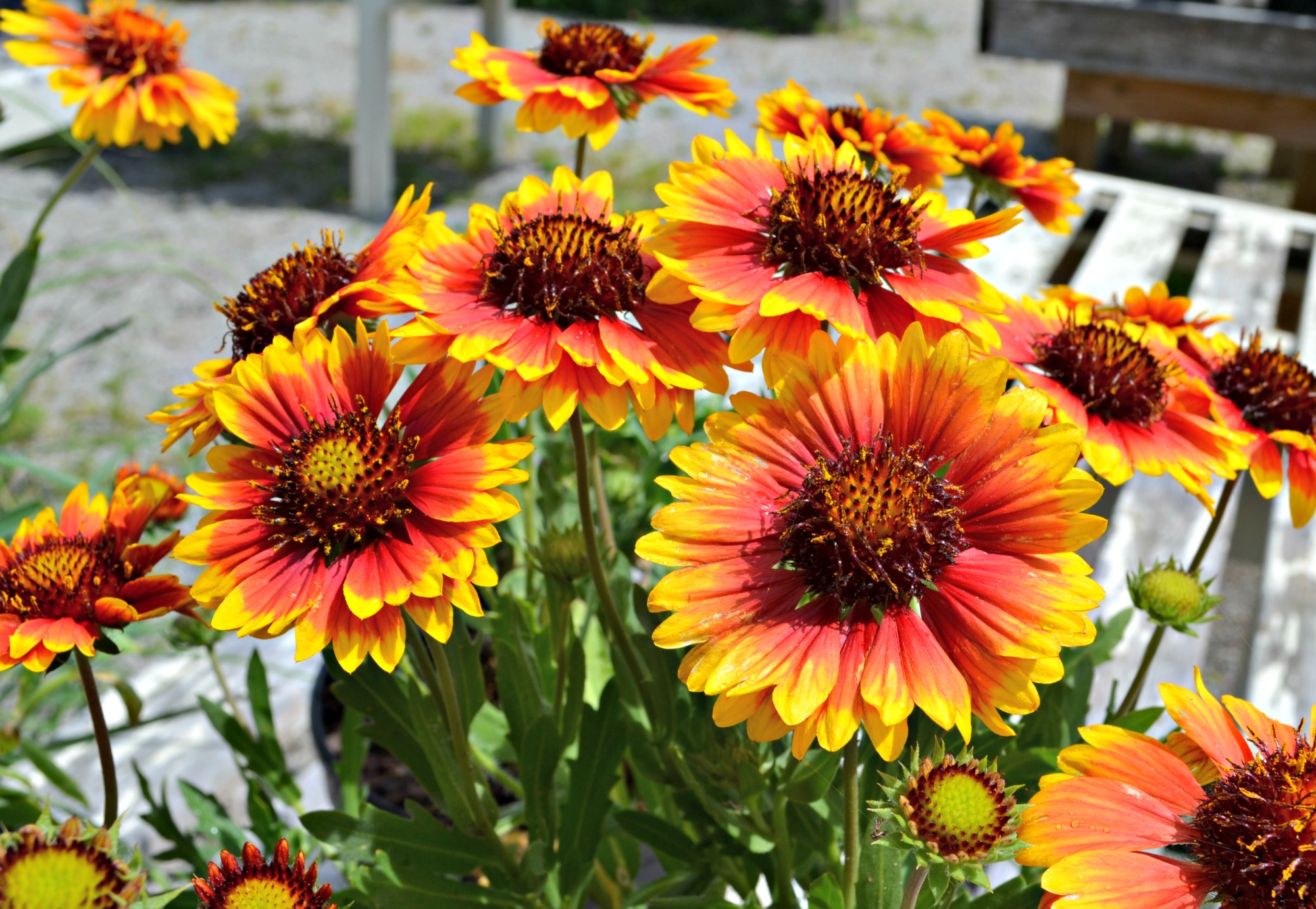 A high powered performer in the hot summer garden that blooms heavily summer to fall. Lots of verieties to choose from with daisy-like double or single blooms in bright colors of yellows, reds and orange. A butterfly favorite that works well in containers or in the ground.
Lantana 'Miss Huff'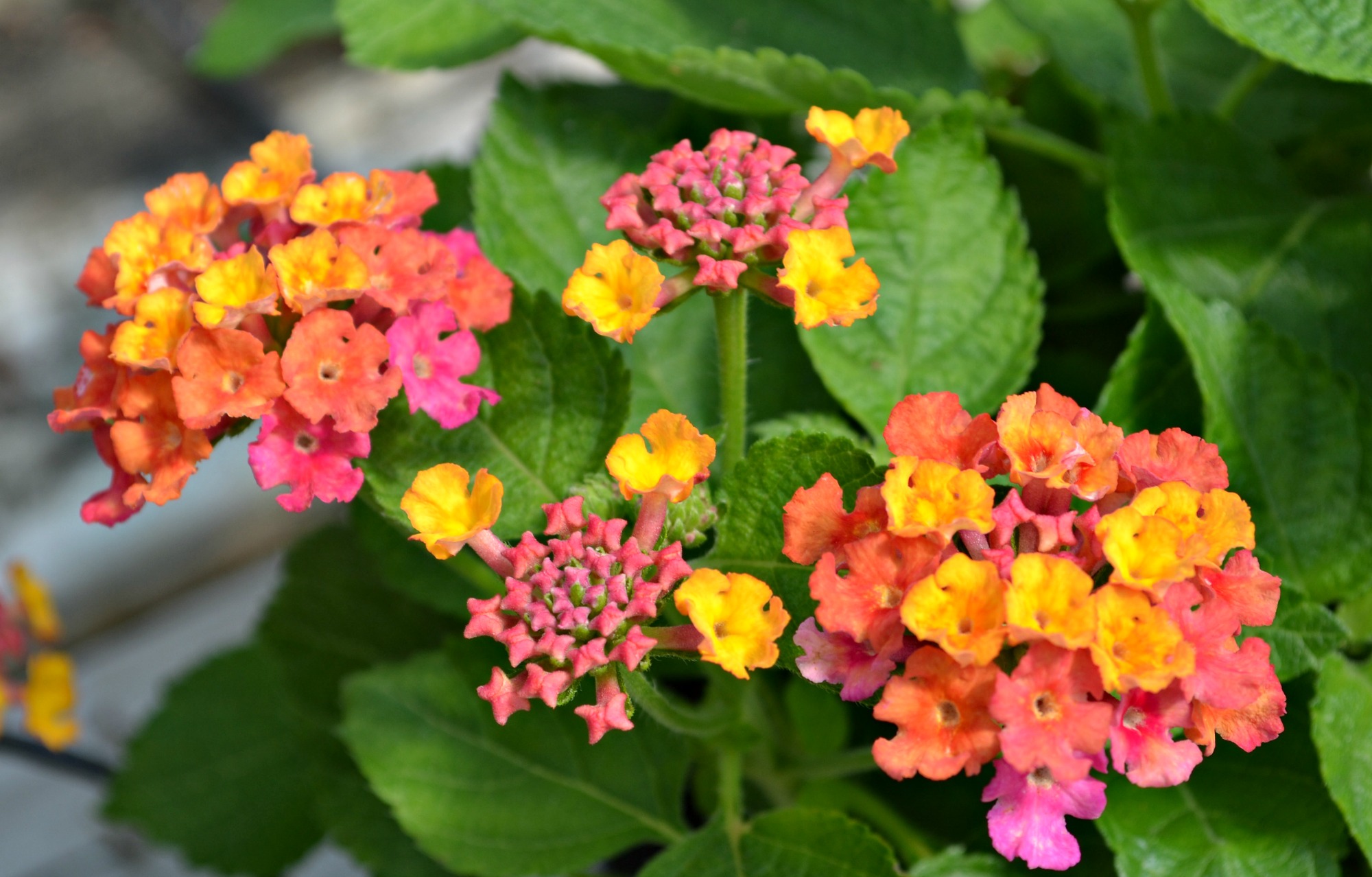 Butterflies and hummingbirds are highly attracted to the orange, yellow, pink blooms on this variety that keeps blooming all the way till frost. Add a burst of color to your garden with "Miss Huff" which  usually ranges from three to six feet tall and wide each year. Known as the most hardy variety of lantana and deer resistant too!
Perovskia atriplicifolia (Russian Sage)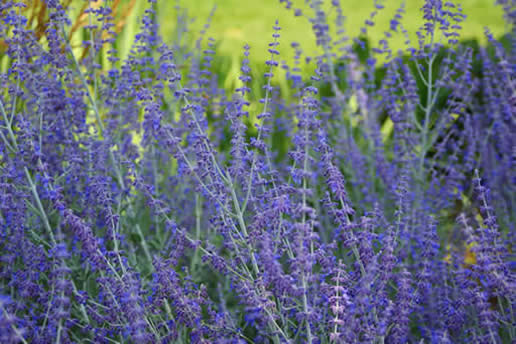 (image via)
This summertime favorite has tall, airy spike like clusters of lavender blue flowers over aromatic foliage. This showy perennial grows from two to four feet tall, has a long bloom time from mid summer through September and is deer and rabbit resistant.