Baskets and Brunch
Local plants, local food, local business.
Imagine sitting outside on a beautiful Spring day, devouring delicious Southern favorites, sipping sweet tea out of a mason jar and taking in the scenes of beautiful flowers and small town charm.  Sounds nice, doesn't it?  That's why we were excited to work with our friends at The Mason Jar Tavern to design custom flower boxes for their new location in downtown Fuquay-Varina, NC.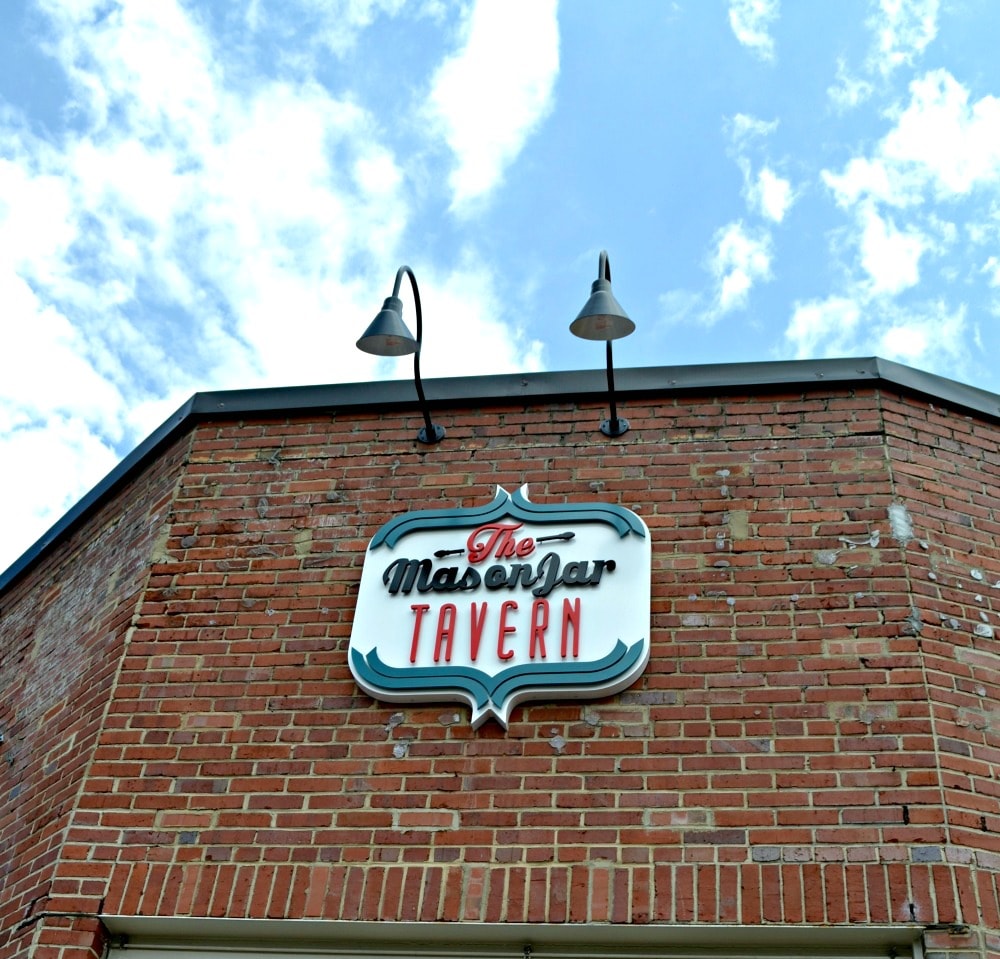 The Mason Jar Tavern has breathed new life into an old corner.  Located at the corner of S. Main Street and E. Vance Street, this much anticipated new TMJT location is another milestone in the revitalization of downtown Fuquay and the perfect addition to the vibrant local food scene.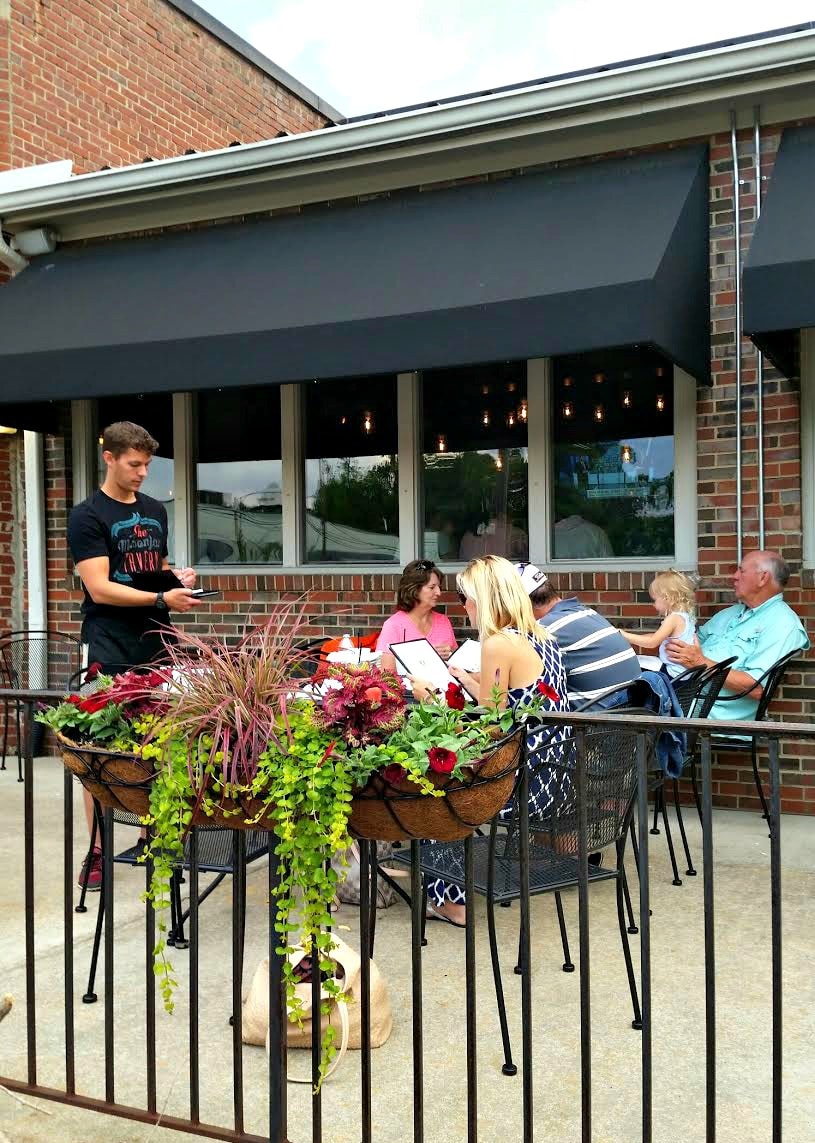 Not only did the building require some renovations to meet The Mason Jar Tavern standards, but the outdoor facade and landscaping needed some updating too.  We were happy to step in and help add color and cheer to the outdoor patio seating area.
BEFORE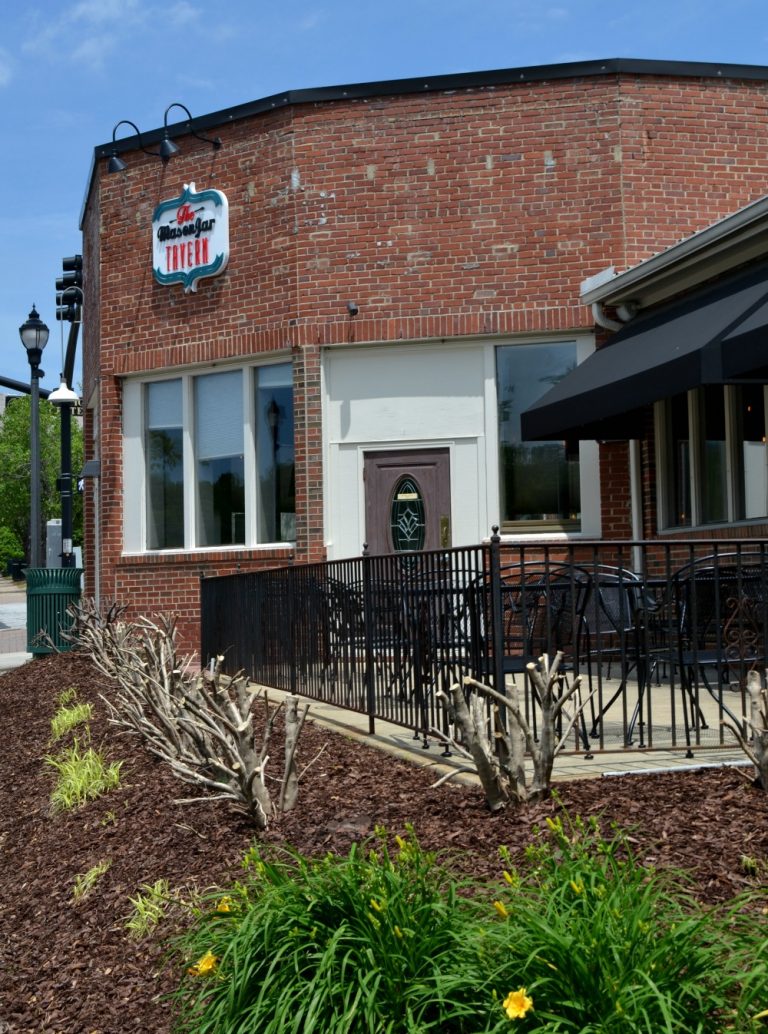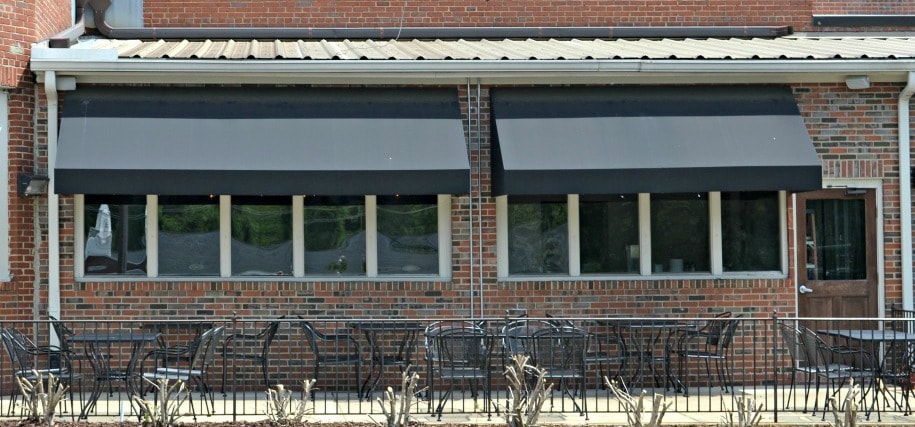 AFTER
Taking cues from The Mason Jar Tavern logo, we chose flowers and foliage that would coordinate with the teals, reds and blacks.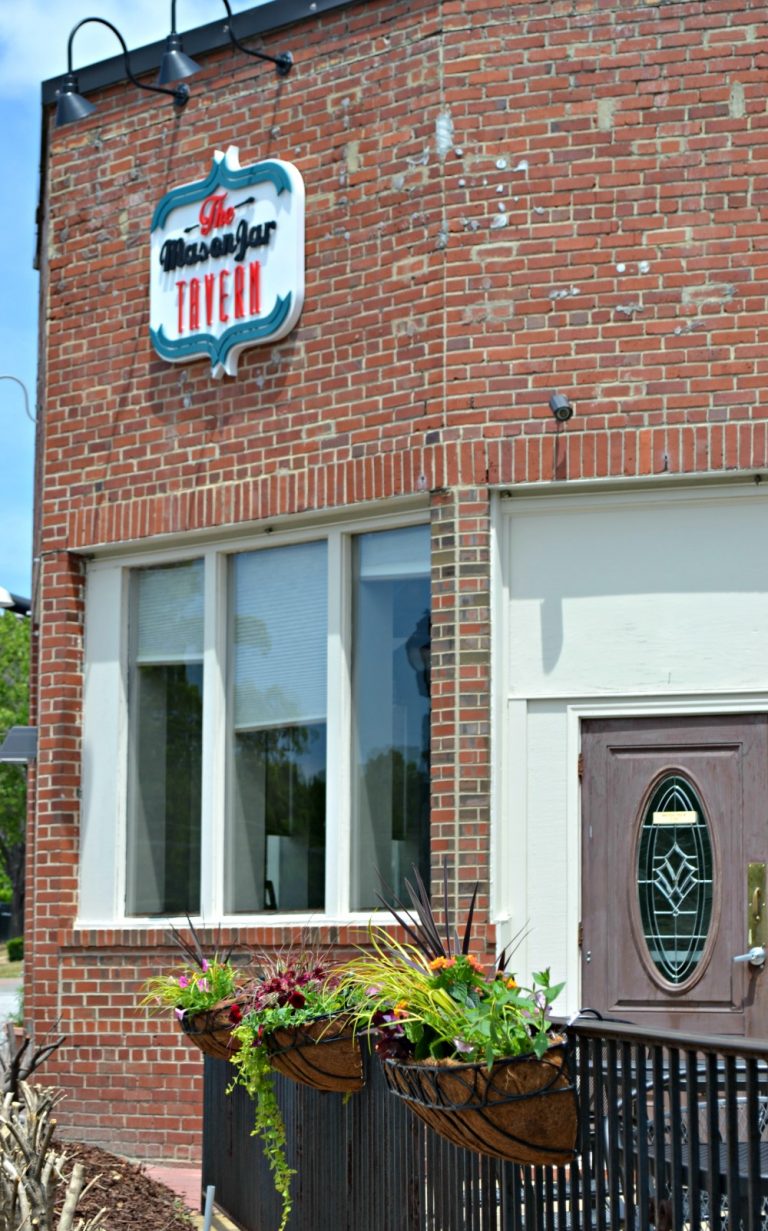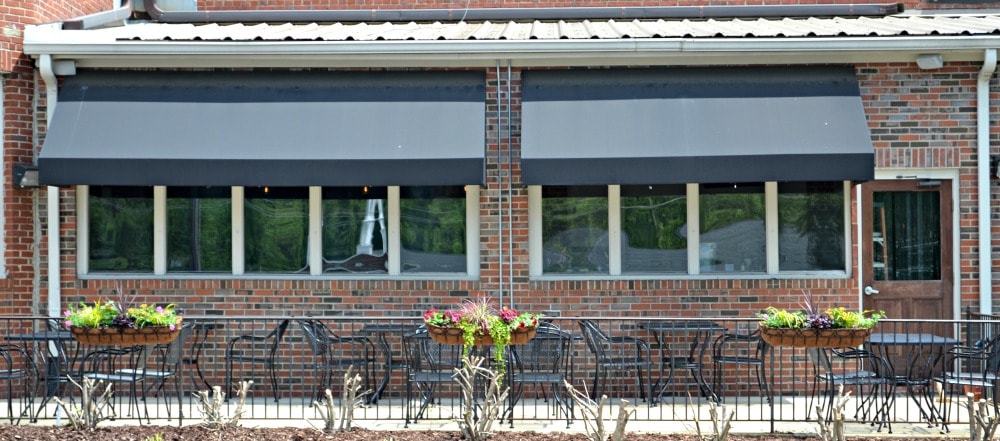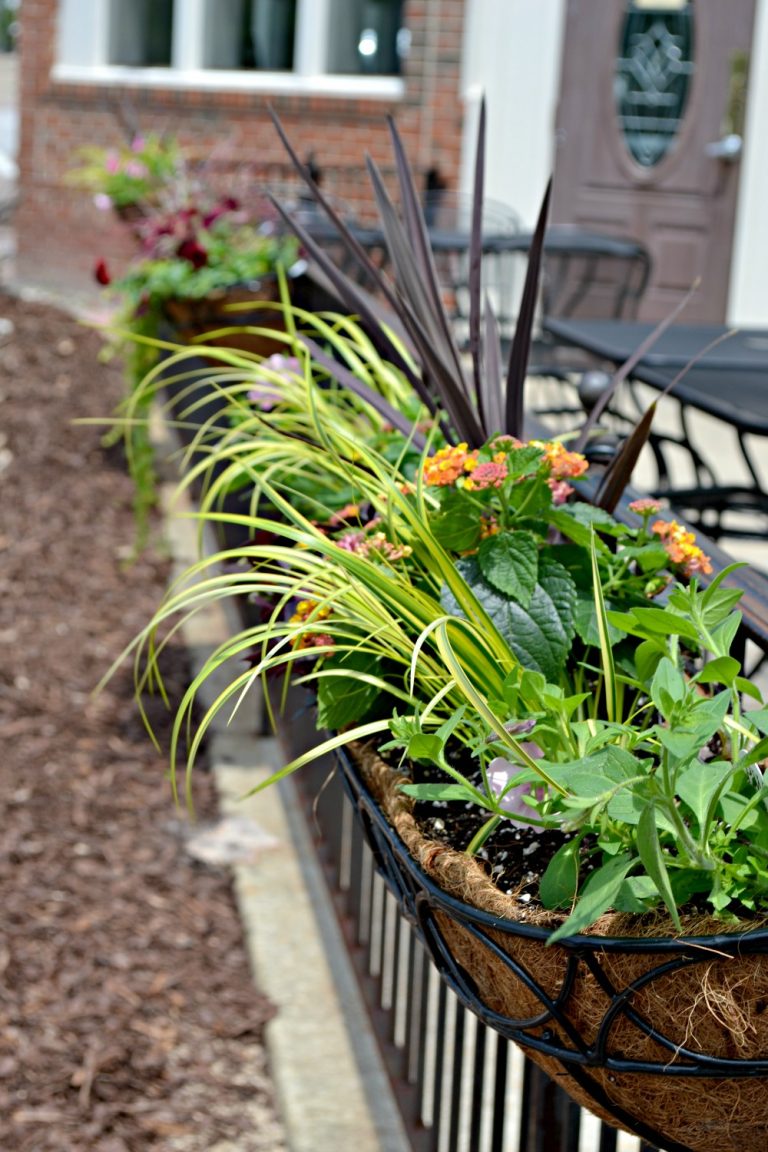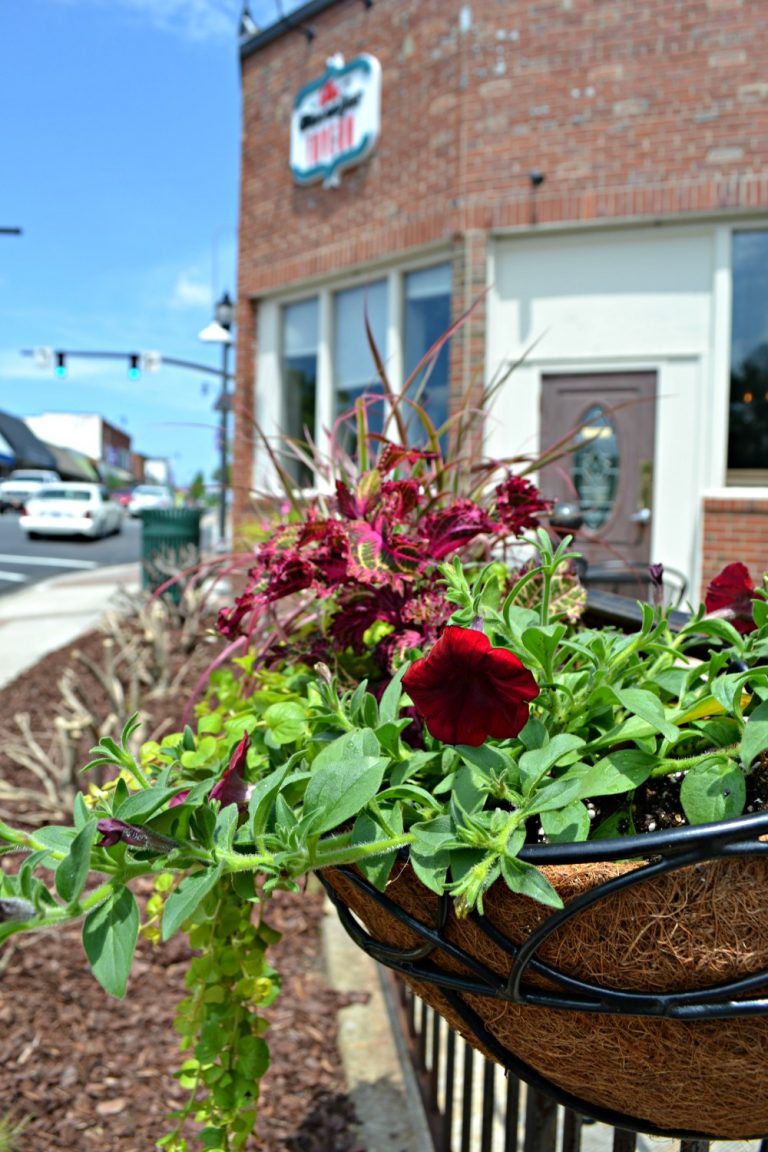 The plants in the wrought iron window baskets can take the heat and sun in their new urban location.  Check out our basket recipes here: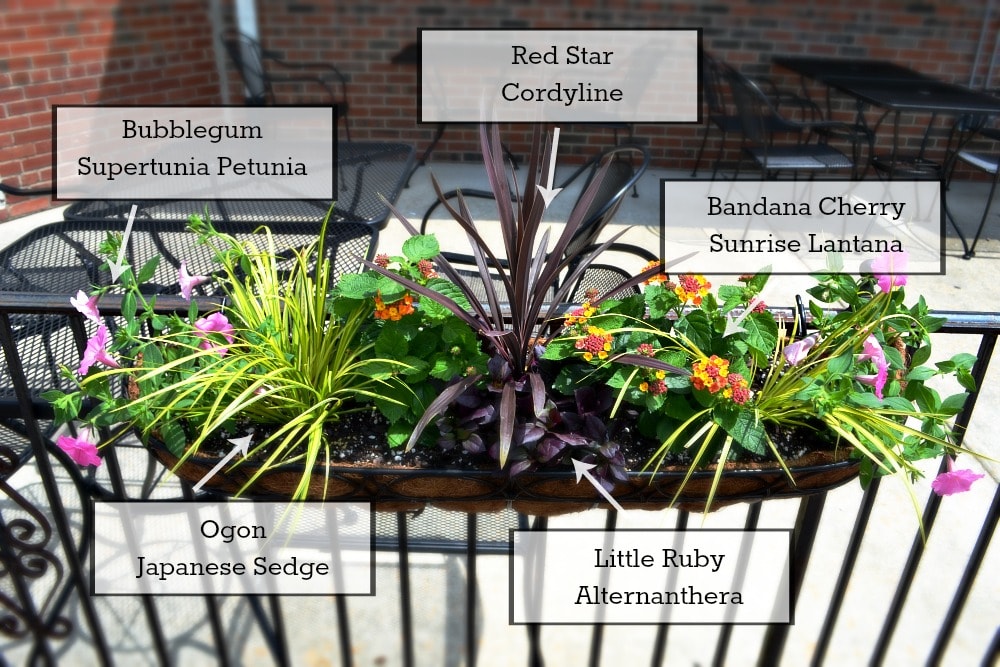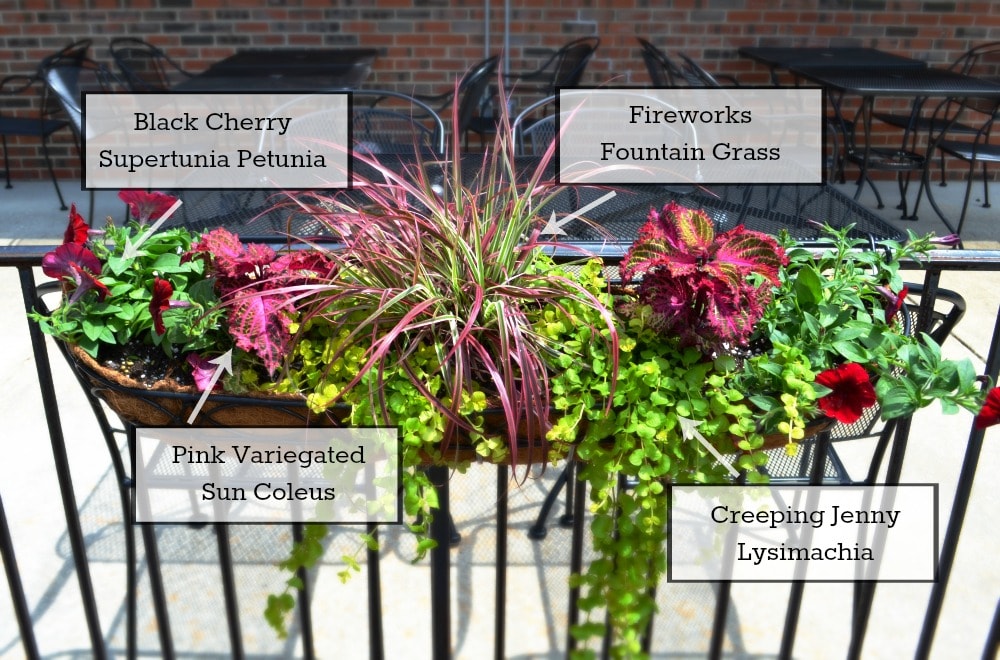 The new, Fuquay-Varina location of TMJT officially opens to the public on Thursday, May 5.  A big bowl of homemade pimiento cheese and a blood orange margarita pairs perfectly with the baskets on the patio.  See you there!
Check out our ideas for how to use Herbs in Summer Cocktails with The Mason Jar Tavern here!