Building a Fire Pit and Seating Wall
We love local businesses!  Especially high quality, family businesses run by our closest friends.  That's why we recently teamed up with Soil Toppers Landscape Supply of Fuquay-Varina and Arbor Enterprises, Inc. of Pittsboro to install a fabulous fire pit, seating wall and display area in our nursery.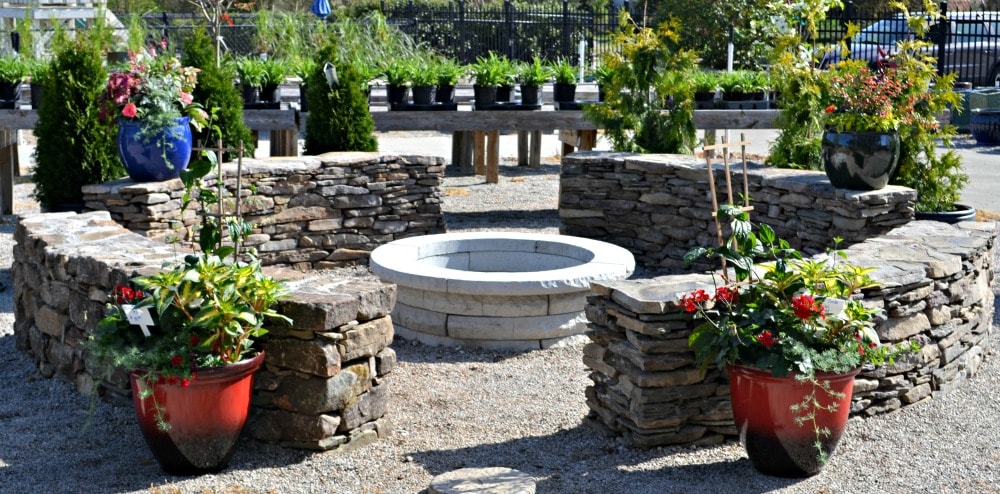 Soil Toppers Landscape Supply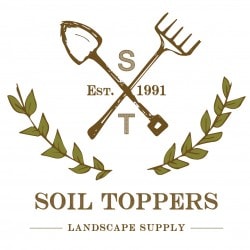 began as a family operated garden center in 1991 at 1508 N. Main St. in Fuquay-Varina, NC.  In 2003, they transitioned into a landscape supply company while the Kinton sons finished school. When the new landscape supply business became stronger, Kyle and Adam joined to meet the community demands. Today, the entire family; James, Regina, Kyle, and Adam are involved in the daily operations and expansion of their family business.   Soil Toppers now offers a wide selection of natural stone, designer mulch, fire pits and aggregates.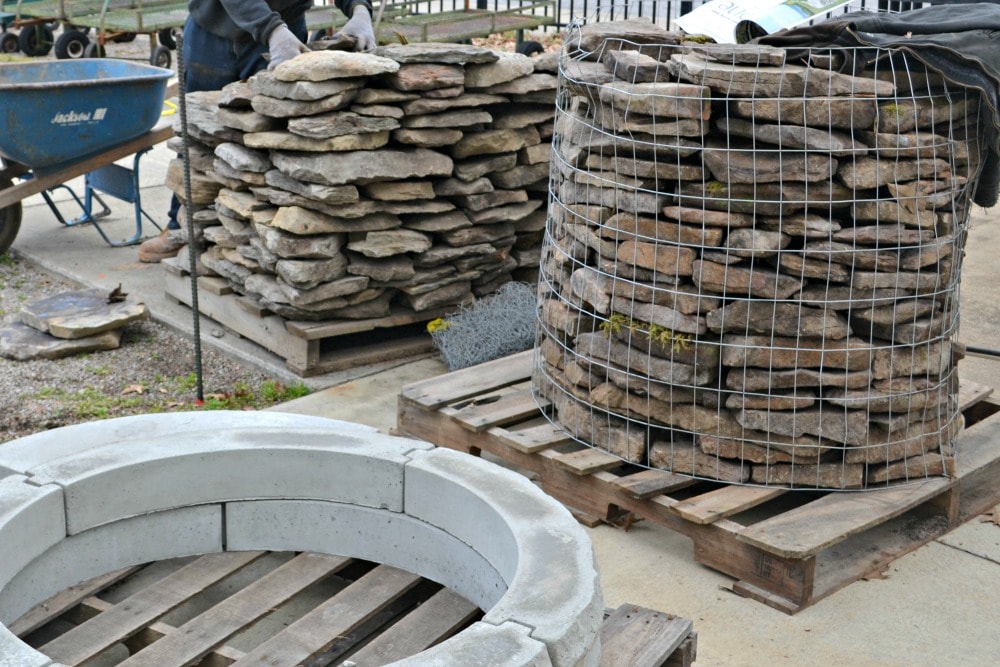 For our project, the experts at Soil Toppers helped us choose stones that are the perfect shape, size and texture for building a seating wall.  Then, we walked through styles and colors to select stones that complimented our design aesthetic while showcasing the different selections available at Soil Toppers.  After selecting the stone we found a fire pit kit that is sleek, functional and easy to install.  Once the Soil Toppers stones were chosen and delivered, it was time to move onto the installation process with Arbor Enterprises.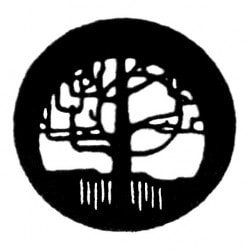 Arbor Enterprises, Inc. is a full service landscape contracting company, established in 1991 by Paige Moody. Arbor specializes in residential landscape design, installation and renovation.  Paige believes that first impressions count and that an attractive environment substantially increases the value of your home.  A garden that you can enjoy creates an atmosphere that can enhance your lifestyle.  While the perfect plants are essential to any garden, a great patio or seating area can enhance how you spend time outdoors with your family.  The seating wall and fire pit installed at Fairview is a great example of garden enhancement.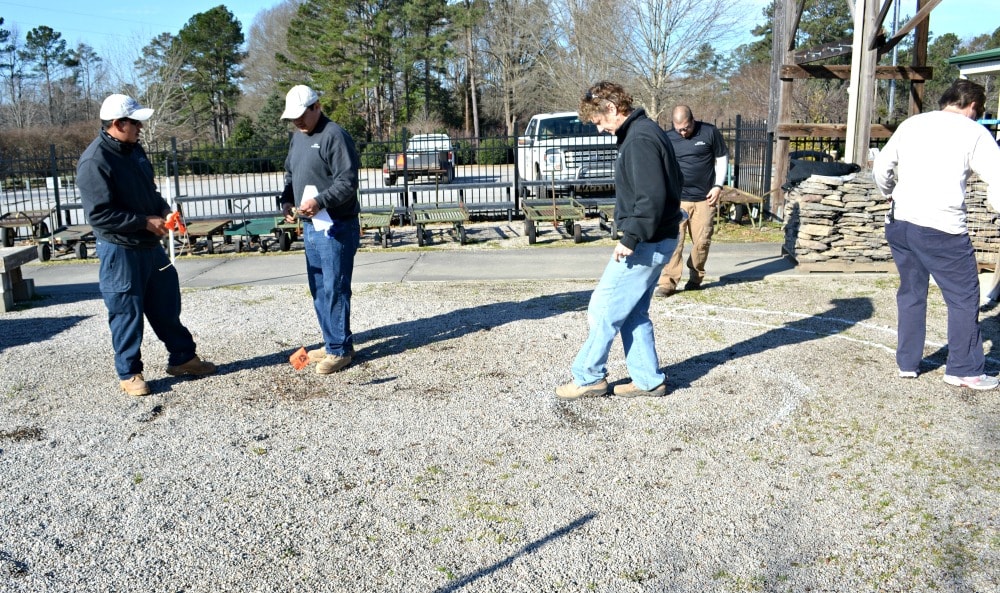 The expert team at Arbor Enterprises analyzed the site, made a plan and got to work.  It was amazing to see how fast they were able to install the fire pit and build the benches with such precision.  The perfectly executed time frame and final product are a true testament to the experience and professionalism of the Arbor Enterprises team.  Owner, Paige Moody, explains the basic process of building a free standing stone bench here:
Dig trench for footing, at 7-8″ inches deep and desired width of bench

Apply 4-5 inches gravel and tamp
Lay mesh layer above gravel

Drive rebar posts through gravel and lay a 4″ layer of concrete, level and let dry

Carefully select stone by stone and lay with mortar, filling the middle with gravel

Choose stones for the outside of the wall carefully, then the middle can be filler
It's a slow process, but worth the effort.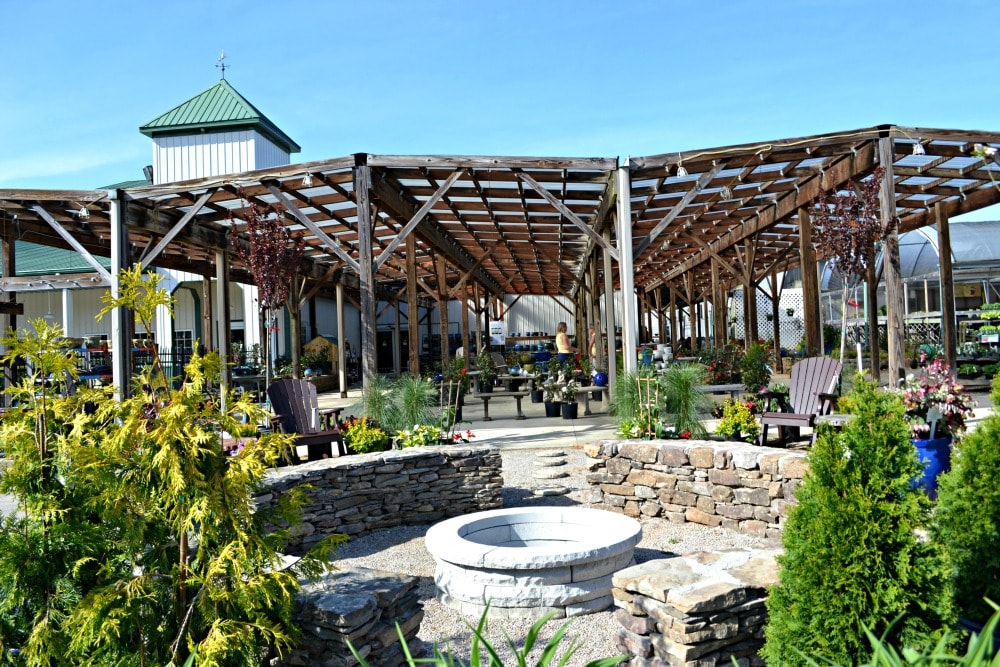 Our recommendation for starting a hardscape project in your own yard is the same as it is for plants:  Choose the right stuff for the right spot and shop local!
Soil Toppers, Inc.
1508 N. Main St.
Fuquay Varina, NC
919.552.8444
Arbor Enterprises, Inc.
919.362.1047