Clematis: A Classy Climbing Vine
Clematis are gorgeous, flowering vines that provide interest and color throughout the growing season.  They also have the added benefit of being perennial.  With proper care, they will return again and again in splendid fashion!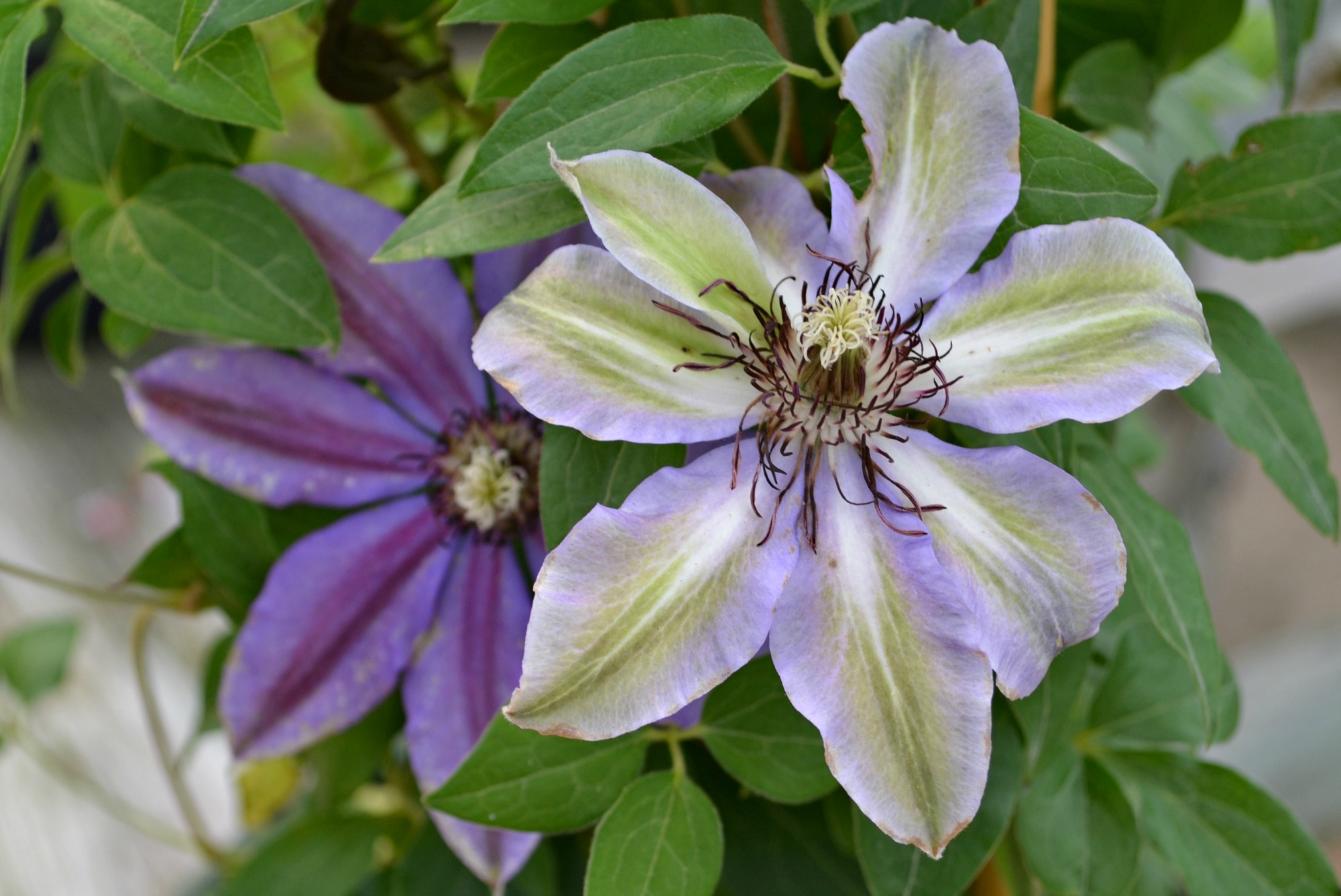 Here a few tips for growing a classy Clematis:
1.  Sun
In general, Clematis love the sun and flower best when given at least 4-6 hours of full sun per day.
2.  Mulch
The roots of Clematis vine prefer to be kept cool and well insulated, meaning mulch around the base of the plant will help to keep the soil cool and moist.
3.  Pruning
Clematis vines also require a good "hair cut" each year in order to bloom more profusely the following season.  Pruning will keep the vines from becoming weedy and less productive.  How and when to prune your Clematis vine depends on it's bloom time.   Clematis that bloom on older growth in very early to mid season can be pruned after they flower.  Clematis that flower on new growth in Spring can be pruned after the foliage goes dormant in late fall or early Winter.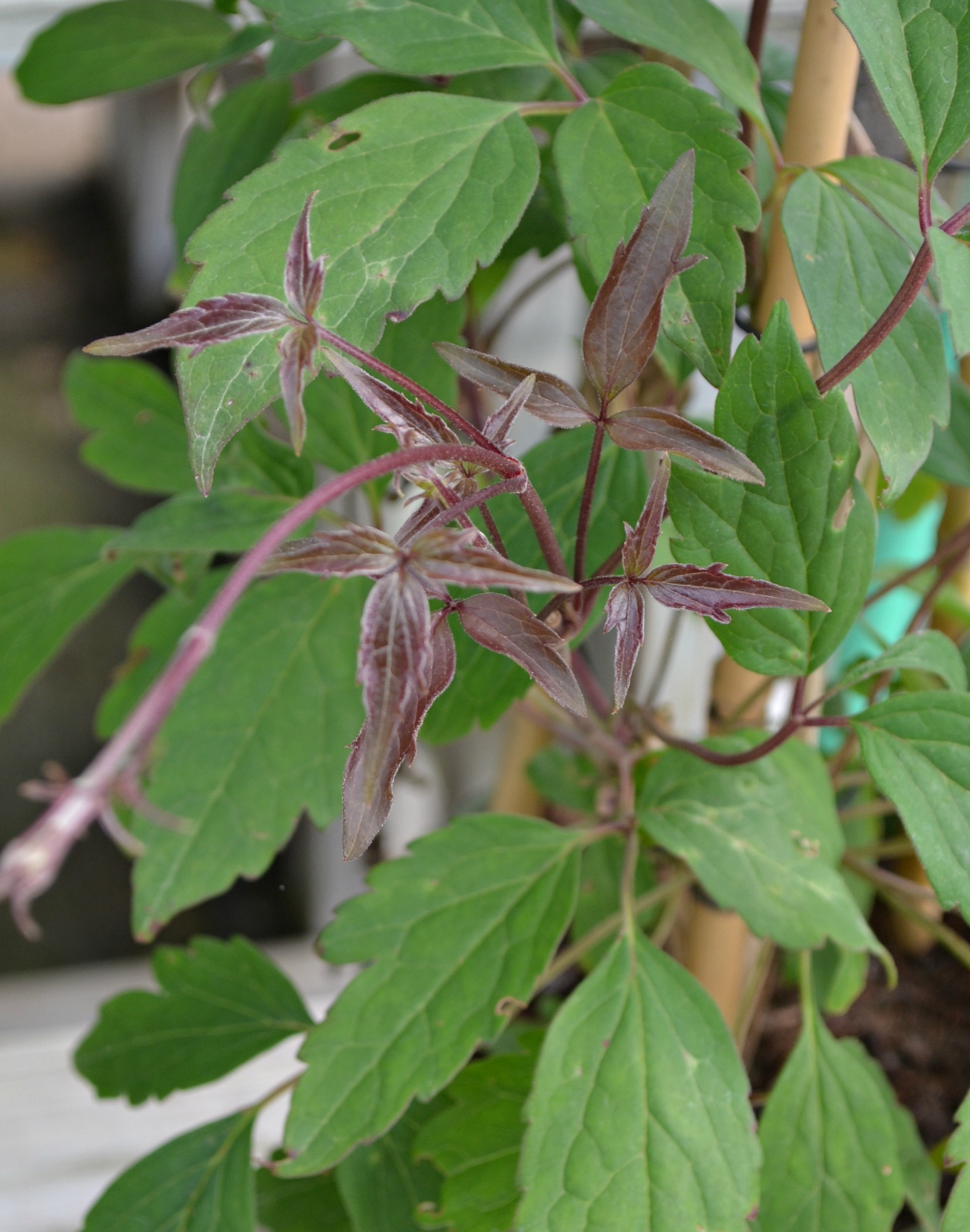 A few of our favorite varieties:
Sweet Summer Love Clematis is a new variety of clematis which blooms profusely in shades of purple, cranberry and pink, all on the same plant!  The flowers on this 10 – 15ft. vine form on new growth and are sweetly fragrant.
Vancouver Starry Nights Clematis is a 5 – 10 ft. vine which produces strikingly beautiful fuchsia blooms that darken down the center of each petal.  Blooms on this variety of Clematis form on the interior of the plant on older growth.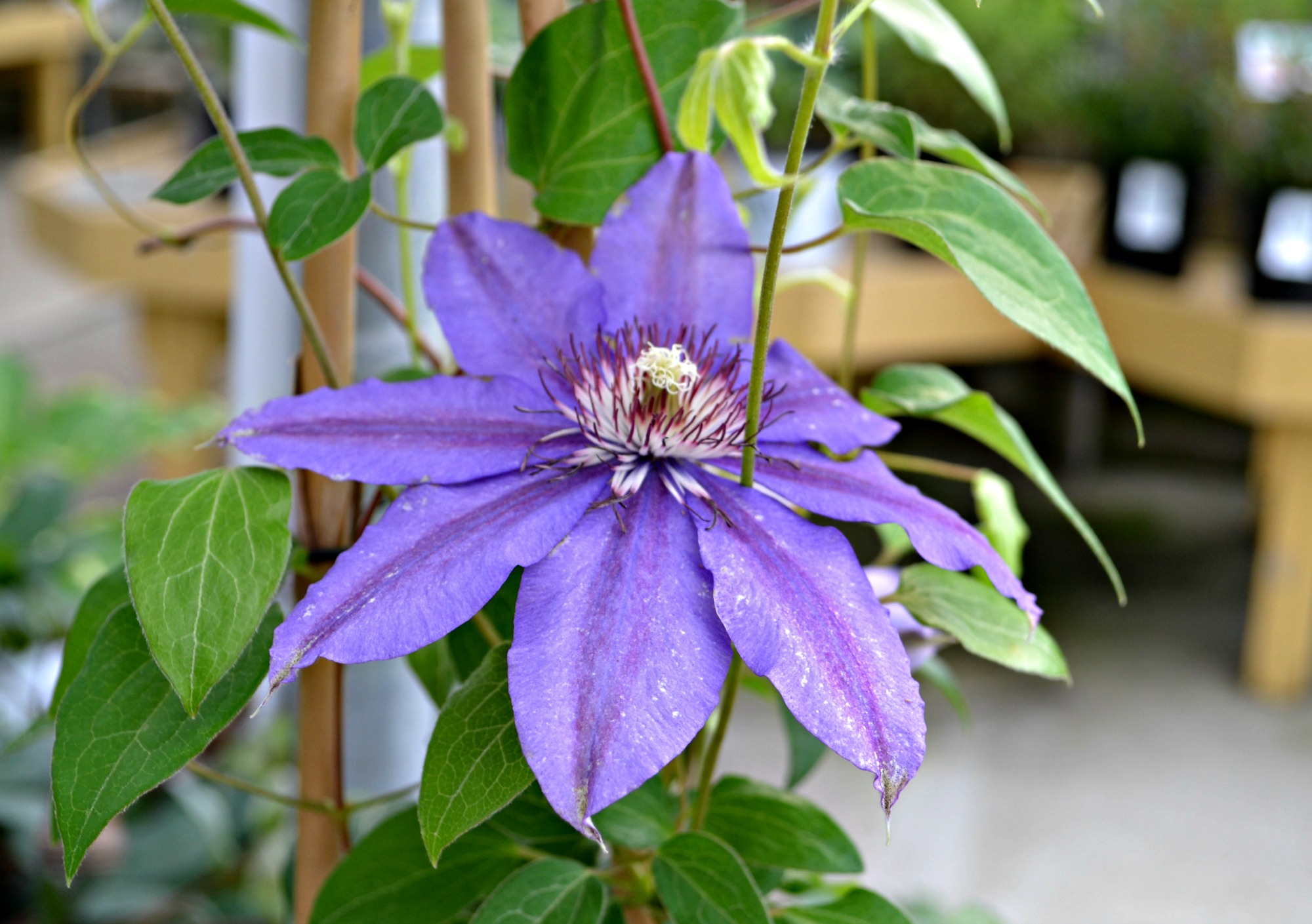 Freda Anemone Clematis is a lengthy 15 – 35 ft. summer bloomer.  It's flowers are truly "pretty in pink" and will cover the tops of the new spring growth in a carpet of blooms.
Florida Sieboldii Clematis grows 6 – 10 feet and blooms throughout June, July and August.  The flowers of this clematis variety are stunning!  Creamy white petals meet at a center of deepest purple.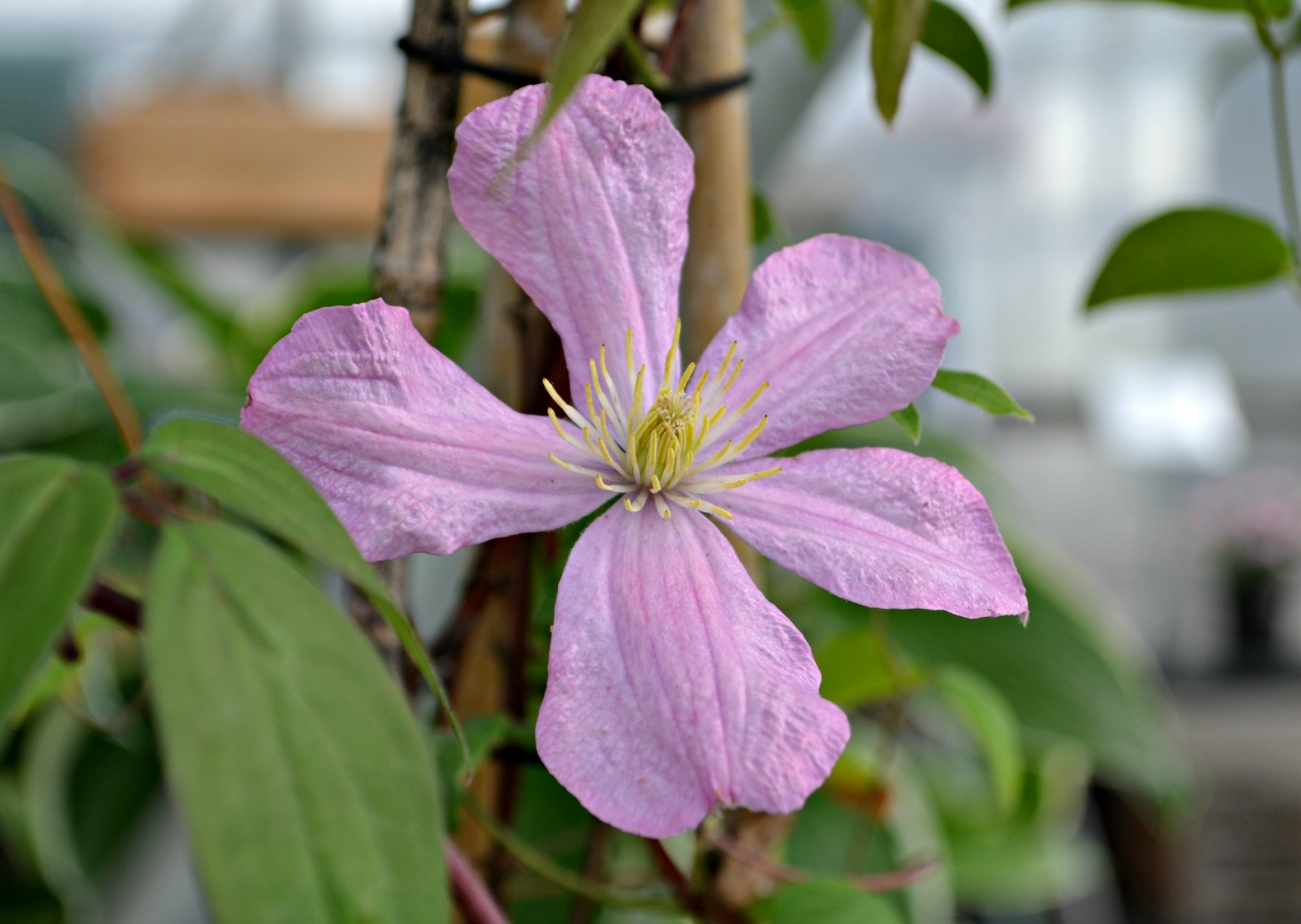 Once you've chosen your favorite(s), what can you do with your clematis?  Clematis vines are fantastic on a mailbox and can be easily trained to create quite a show.  If you have a dull, boring section of you yard, just add a trellis and plant a Clematis.  Clematis are the perfect low maintenance vine to add color, soften a fence line and create interest.  A Clematis would also be the perfect flowering backdrop to a green vegetable garden.
Visit the Fairview Garden Center perennials department and look at all the beautiful, unique Clematis that we to offer.  You'll surely find a color and foliage which tickles your fancy and draws the admiration of your neighbors!