Creating a Tropical Paradise in Your Backyard
Travel to the Tropics in Your Backyard
Do you wish you could get away for a while but don't want to spend a fortune on a tropical vacation? Well, with a little creativity and some unusual plants, you can create your own tropical paradise right in your backyard! Many of the plants that you see in magazines or growing in tropical places can be grown right here in North Carolina during the spring and summer months. And even better, a lot of these plants are very adaptable to our wide range of soils and weather patterns. The key to any garden is to make sure the plants you want can thrive with the amount of sunlight you have. Whether you have full shade or full, hot sun, there are plenty of options for any gardener.
Plants, Plants and More Plants!
After deciding where you want to put your garden and how much light you have, then the real fun begins: It's time to decide what plants to put into your landscape! Below you will find some of Fairview's favorite tropical plants, both annual and perennial.
Banana Tree
Most banana tree species in North Carolina are annual with the exception of 'Basjoo.' Here at Fairview, we carry 'Basjoo,' It is a very fast growing banana that can easily reach 15' tall in a couple of years. Treat it as a tender perennial and make sure to mulch well in the winter. They prefer very moist soil and full sun. Fertilize weekly. This banana tree has a habit of spreading at least 10' all the way around the mother plant.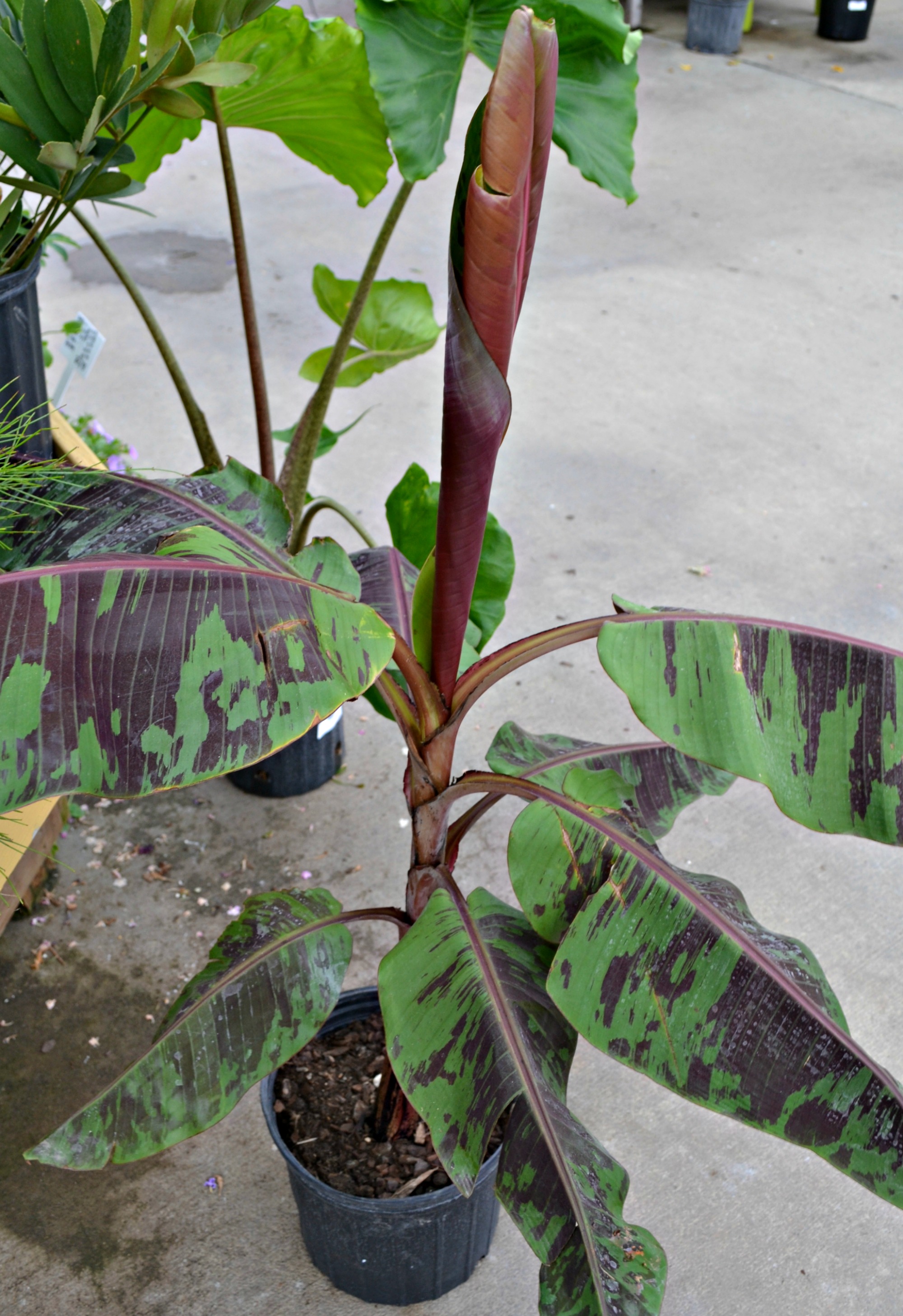 Ensete Maurelli
Although this plant is considered a banana tree, it does not flower or bear fruit like other banana trees. It doesn't get as tall as most bananas, either; it grows to a max of eight feet tall and doesn't spread very much (the spread of the individual plant may get to five feet wide). Give Ensete plenty of moisture and full to part sun. Fertilize weekly. Also is great in containers.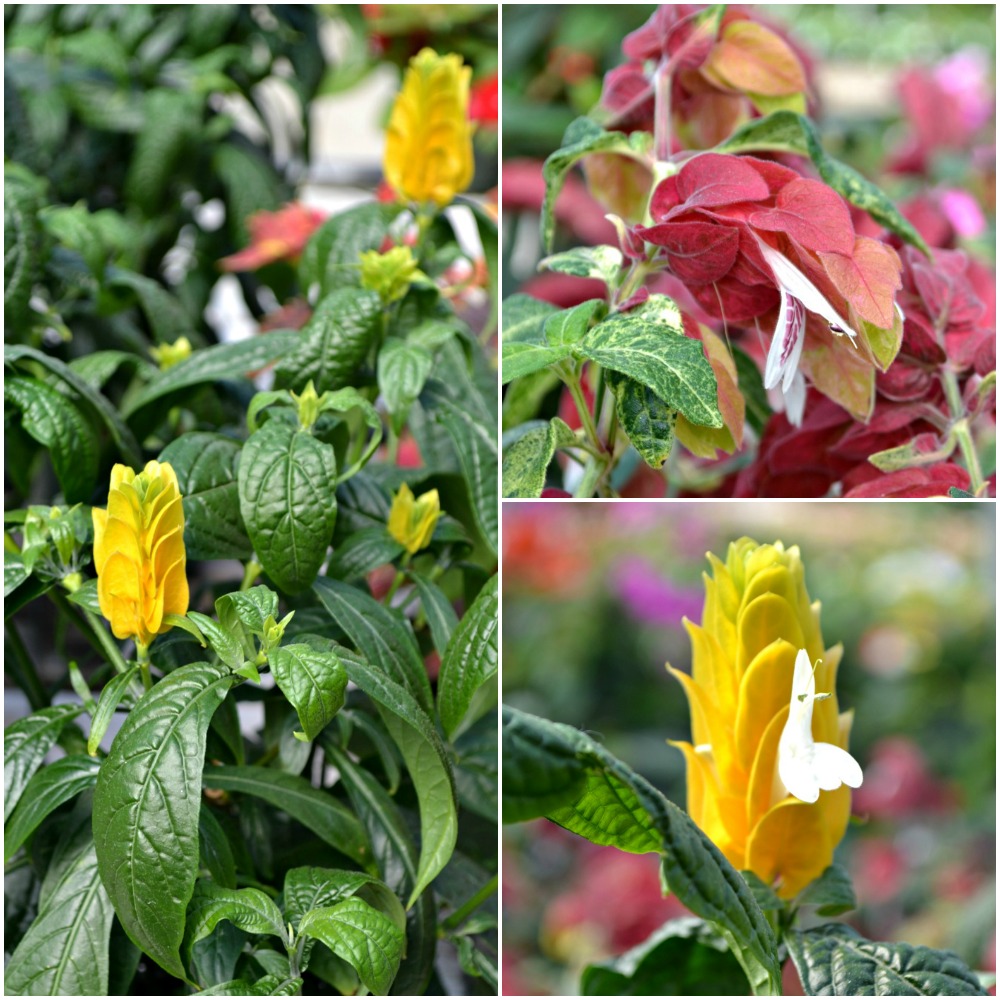 Also known as the lollipop plant, this plant is becoming more and more common in tropical landscapes, mainly because of it's versatility. It prefers full sun but can also survive in part sun. In addition, it doesn't need as much water as bananas but cannot take drought-like conditions. The shrimp plant is a relatively medium grower (it might reach five feet in one growing season) and is an annual here in North Carolina. Fertilize weekly.
Elephant Ear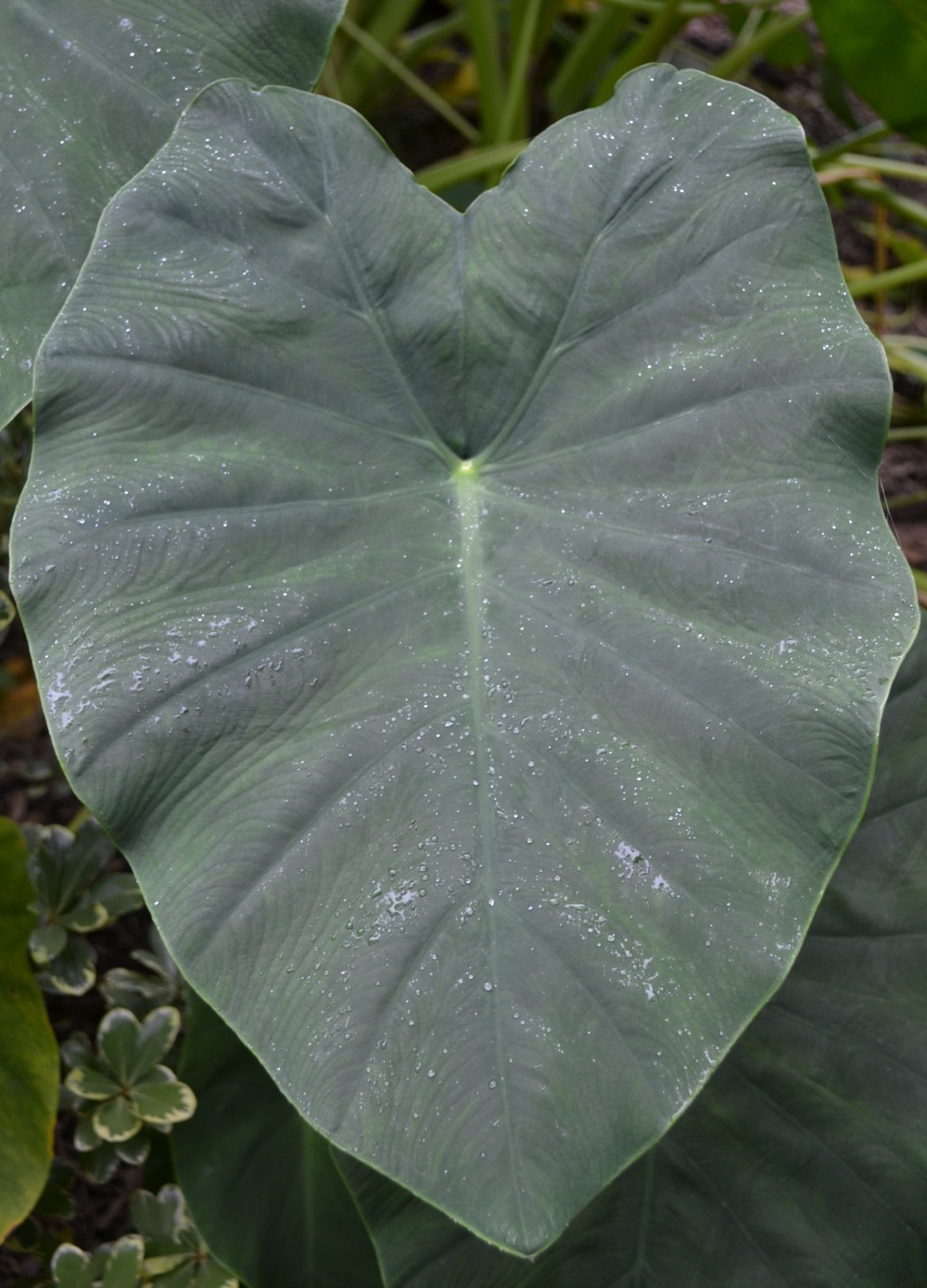 Here at Fairview, we have a wide variety of Elephant Ears to choose from, both perennial and annual. The perennials include 'Black Magic', 'Taro' and 'Odora'. The annual varieties include 'Mojito', 'Hilo Bay' and many more. Elephant ears, depending on the variety you choose, can take anywhere from shade to full sun. They prefer moist soil and can even take a boggy soil. Fertilize bi-weekly.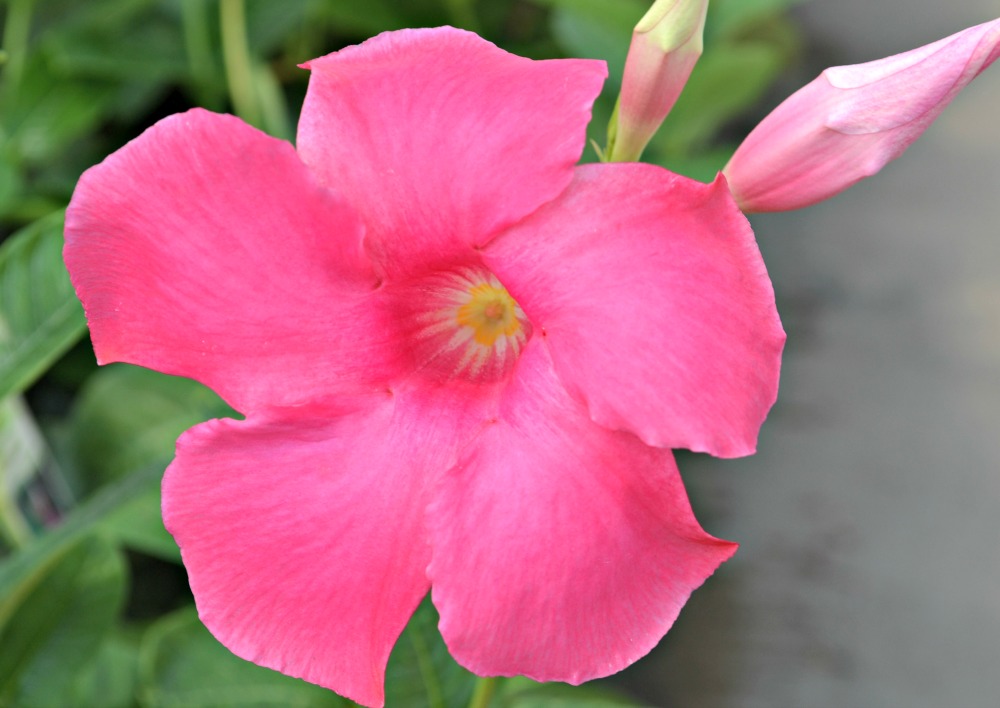 This ever-popular vine comes in white, yellow, pinks and reds (and even in double forms!). They prefer full sun, nutrient-rich soil and they don't like to dry out… so make sure you keep their soil moist! These vines aren't very fast growing, but if you fertilize them bi-weekly you won't be disappointed!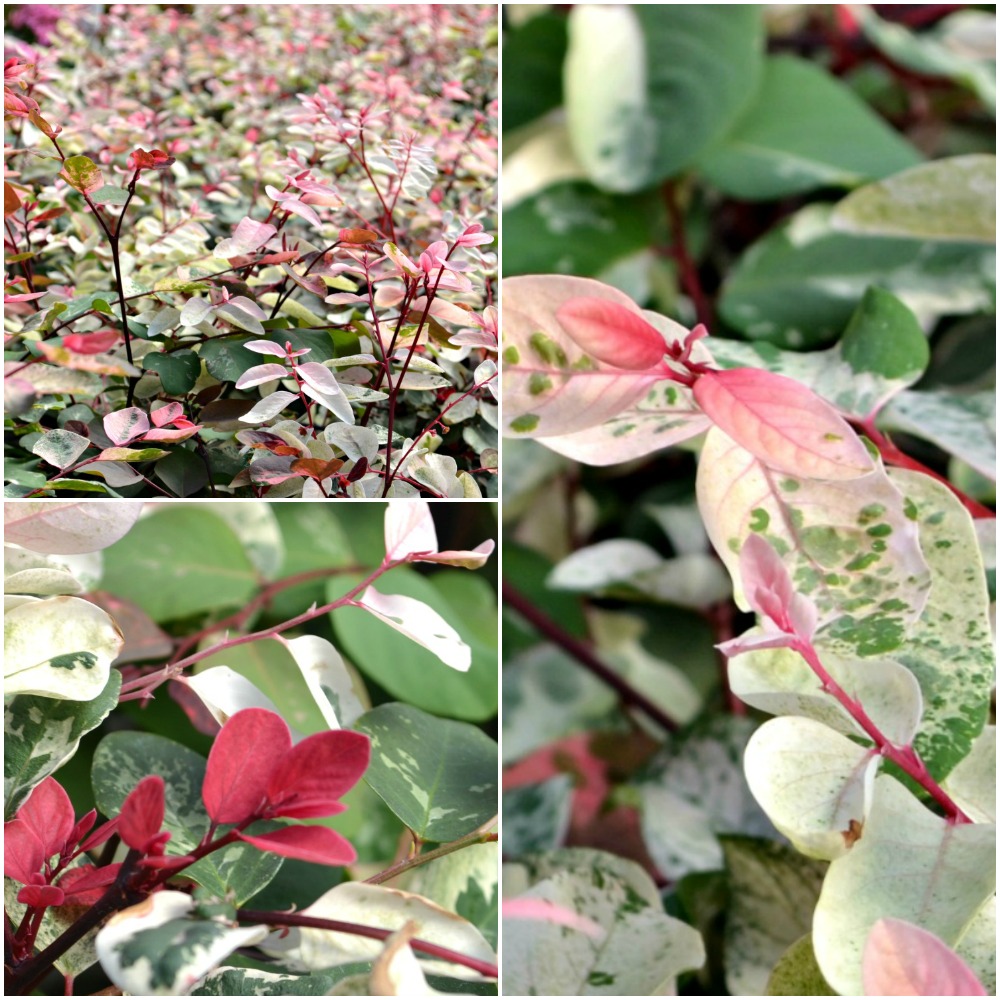 A Fairview Exclusive, this tropical annual does great both outdoors and in. It prefers to be planted in full sun but does just fine in part shade. Hawaiian Snowbush is a vigorous grower and spreads to about five feet wide. Does great in containers. Fertilize once a month.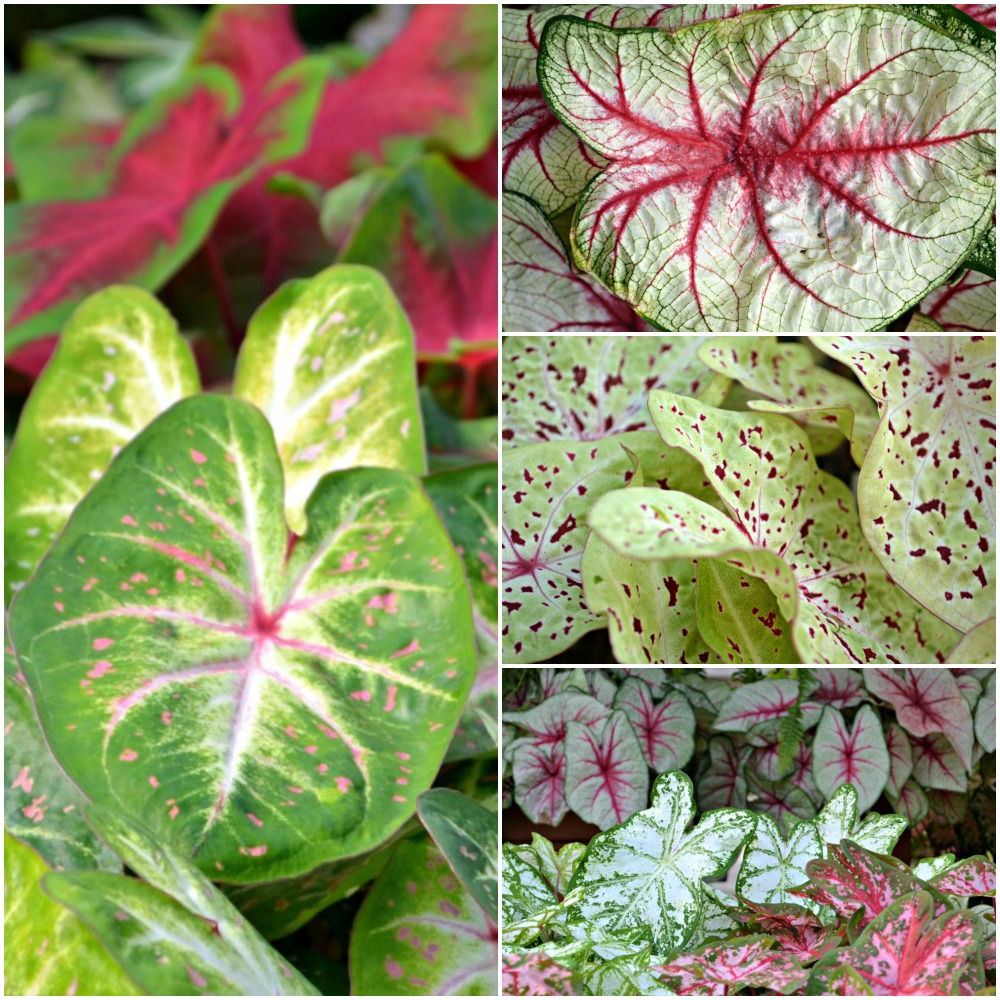 We carry several varieties of annual Caladiums including 'Tom Tom', 'Miss Muffet', 'Carolyn Whorton', 'Florida Cardinal', 'Galaxy', 'Sweetheart' and 'White Queen'. Caladiums prefer part shade but can take full shade and part sun. Typically they cannot take full sun, with a few exceptions. They like to have well-draining soil but do not like drought-like conditions, so keep an eye on soil moisture. Fertilize once a month.
Tropical and Perennial Hibiscus
Hibiscus = the king or queen of any tropical garden! Their bursts of bright colors and glossy green leaves will make you want a few in your own garden. The tropical Hibiscus comes in a wide variety of colors from mixes of bright oranges and yellows to whites and reds. Perennial Hibiscus comes in white, pinks and reds. Both prefer moist, nutrient-rich soil and lots of heat and full sun. Tropical hibiscus are fine with being planted in containers but perennial hibiscus should be planted in the ground and given plenty of space to grow.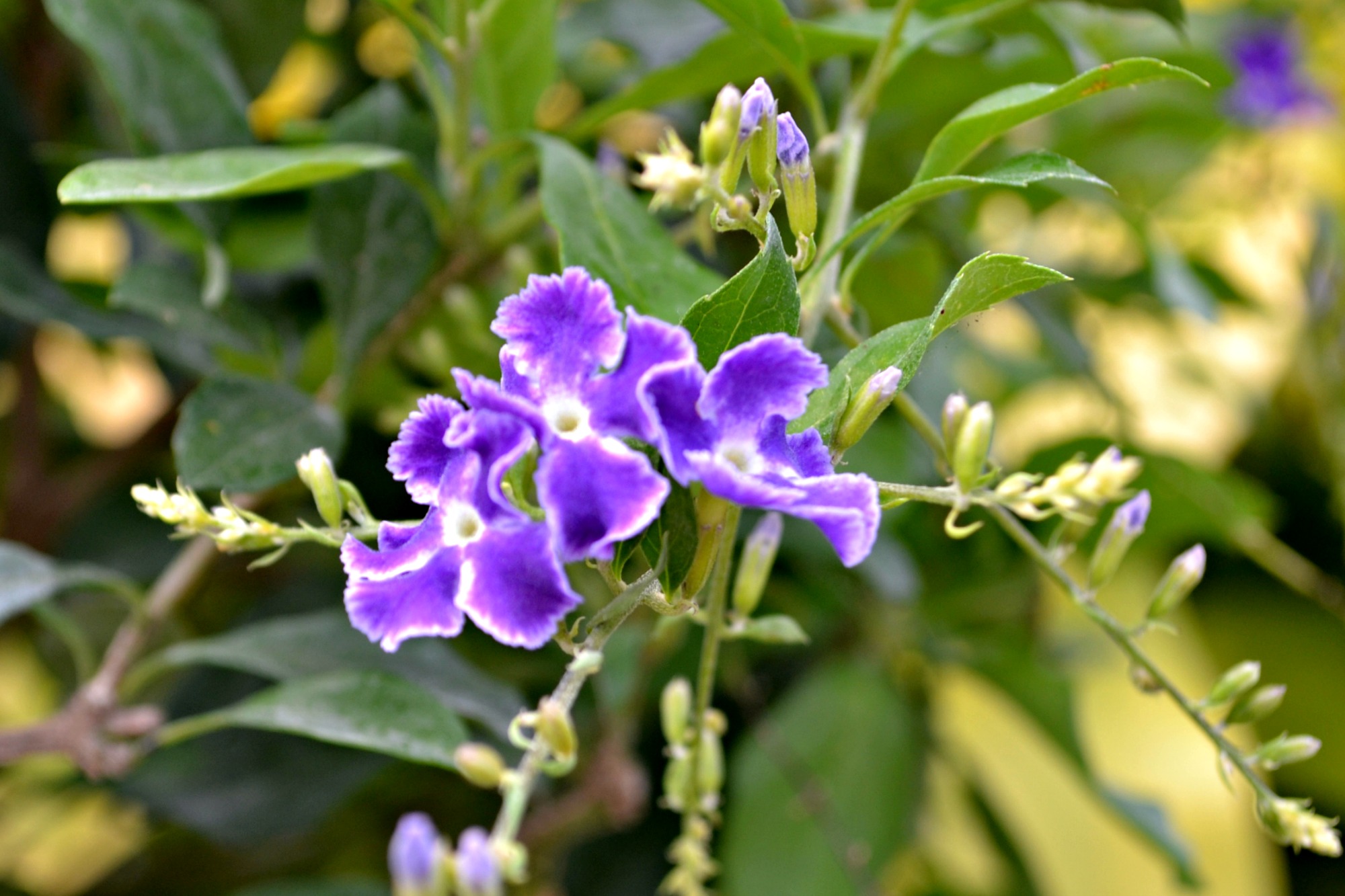 With masses of purple flowers, these graceful beauties are great in any garden with part to full sun. They go through bloom and bud periods where they will be full of blooms one week and budding the next week. Fertilize this plant bi-weekly and keep the soil moist. They are very fast growers and can be pruned into tree form.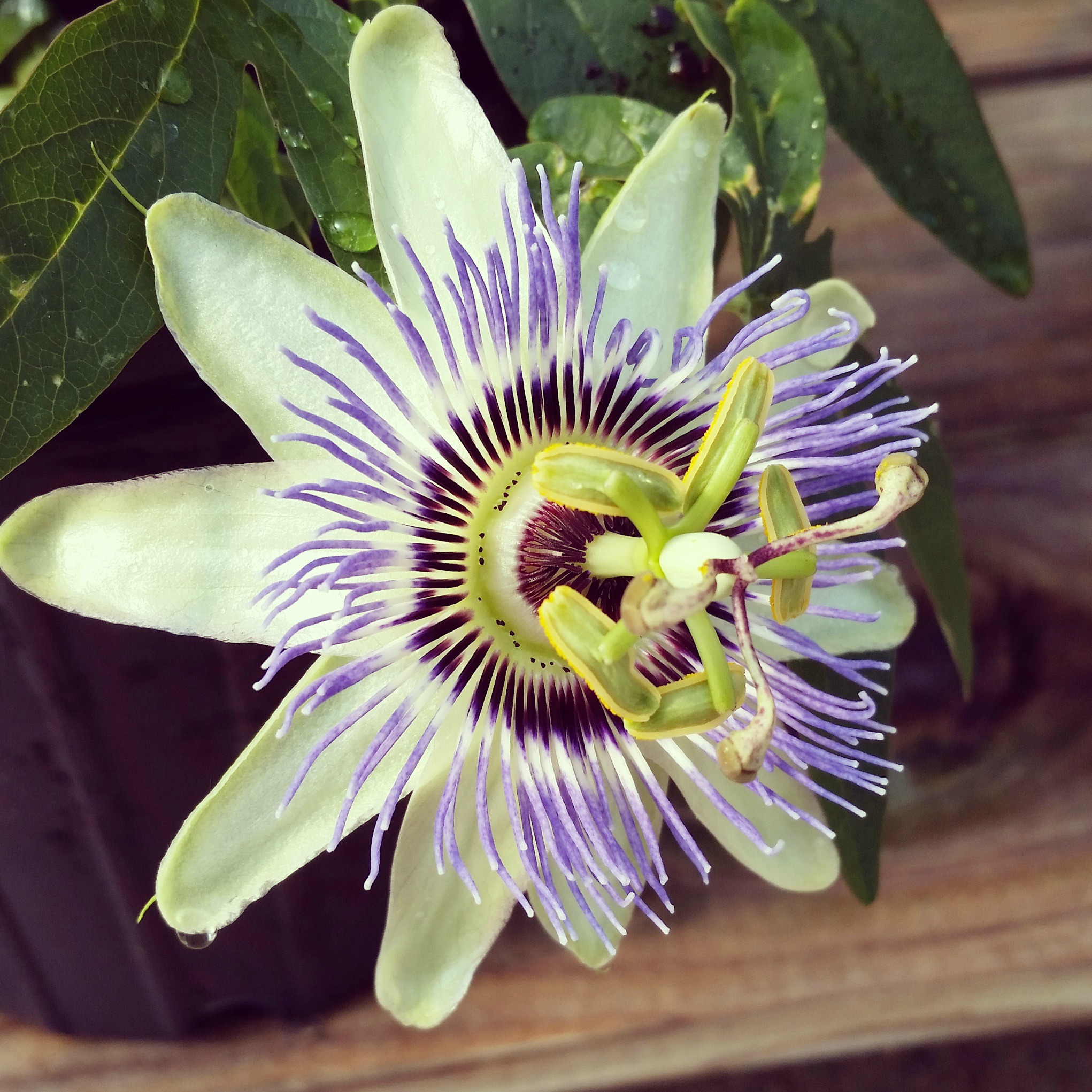 Passion vines are a tender perennial in North Carolina, so plant them near a house or a protected area so their roots survive during the winter. Most passion vines fruit and the fruit is edible (Passion fruit). Colors range from pinks, whites, purples and reds. At Fairview, we usually carry the purple and red varieties.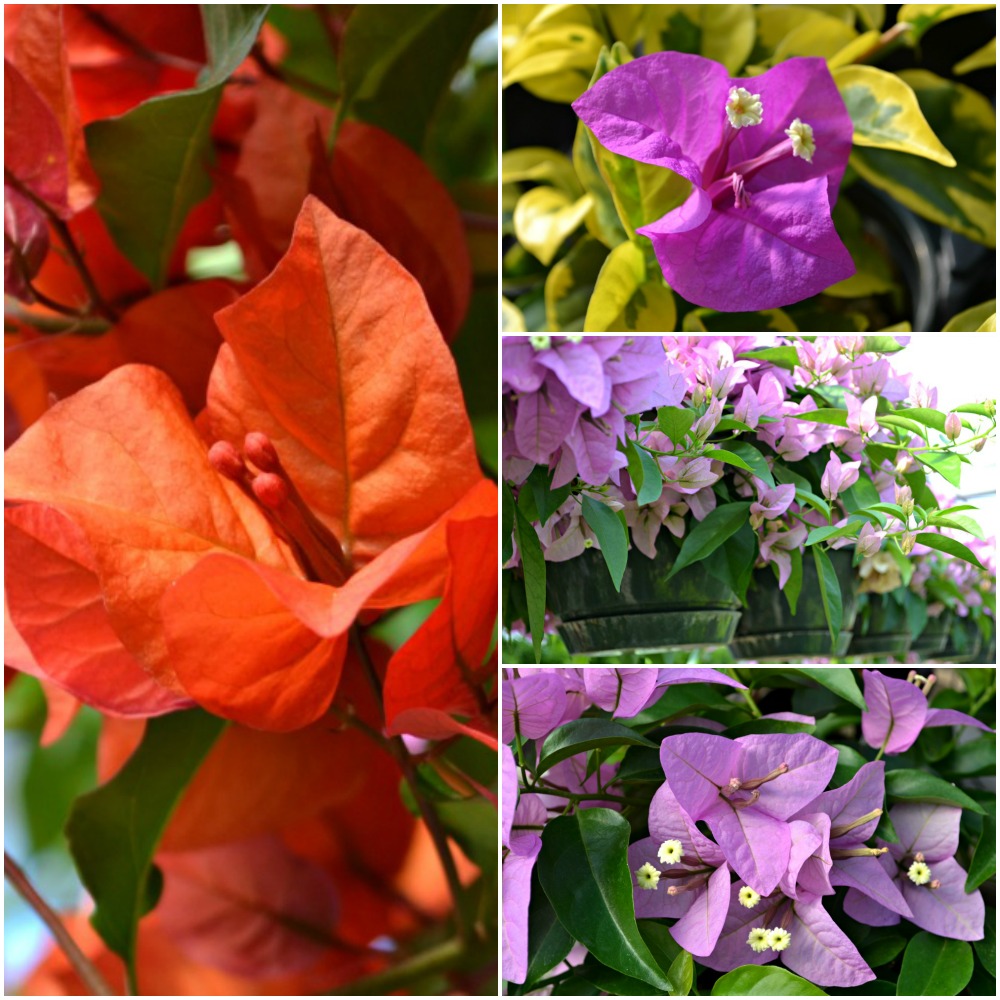 Ranging in color from pinks and purples to red, these drought-tolerant vines can be trained into bush or tree forms. Be careful though, with their beauty comes long sharp thorns (pictured right)! They prefer to dry out in between waterings and want full sun. Fertilize bi-weekly.
Ready to create your own backyard tropical getaway? Give us a call at 919-851-6821 or send us a message if you have questions. Stop by our greenhouse anytime! We're always happy to help answer your questions. See You In The Tropics!