Crepe Myrtle: The Jewel of the South
There is a tree that is beautiful in all seasons.  This tree has flowers deep into the summer when other plants have given up on blooming.  It has exquisite bark and graceful arching branches.  This tree is strong and can tolerate being improperly pruned year after year. (Side Note:  How to Avoid Crepe Murder Article)  Once established, this tree is drought tolerant, disease & pest resistant, and capable of growing in less than ideal conditions, including clay soils.  The Crepe Myrtle truly is the jewel of the south.  As far as I can tell, many of the people that relocate to the south do so just to have a Crepe Myrtle in their yard. 😉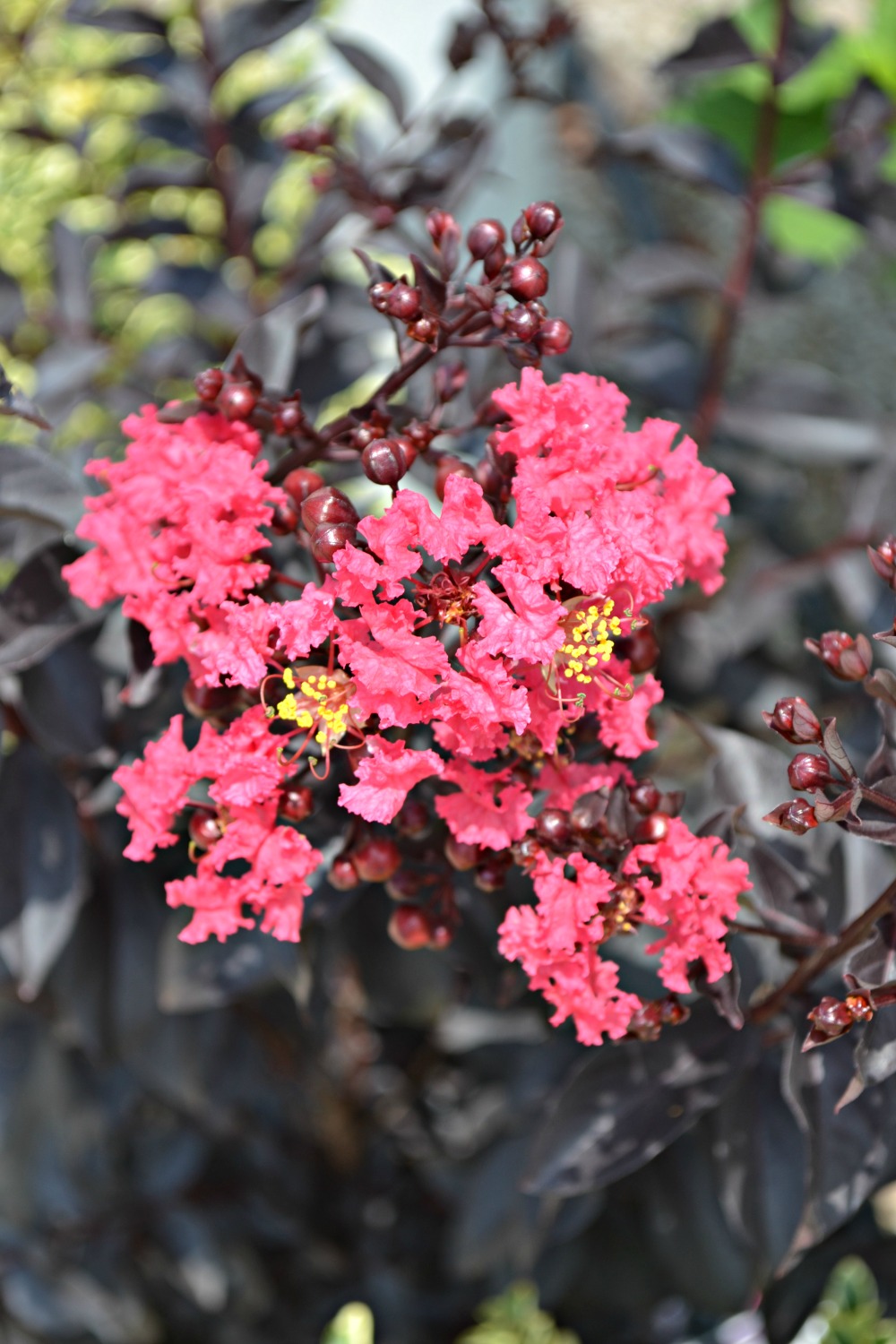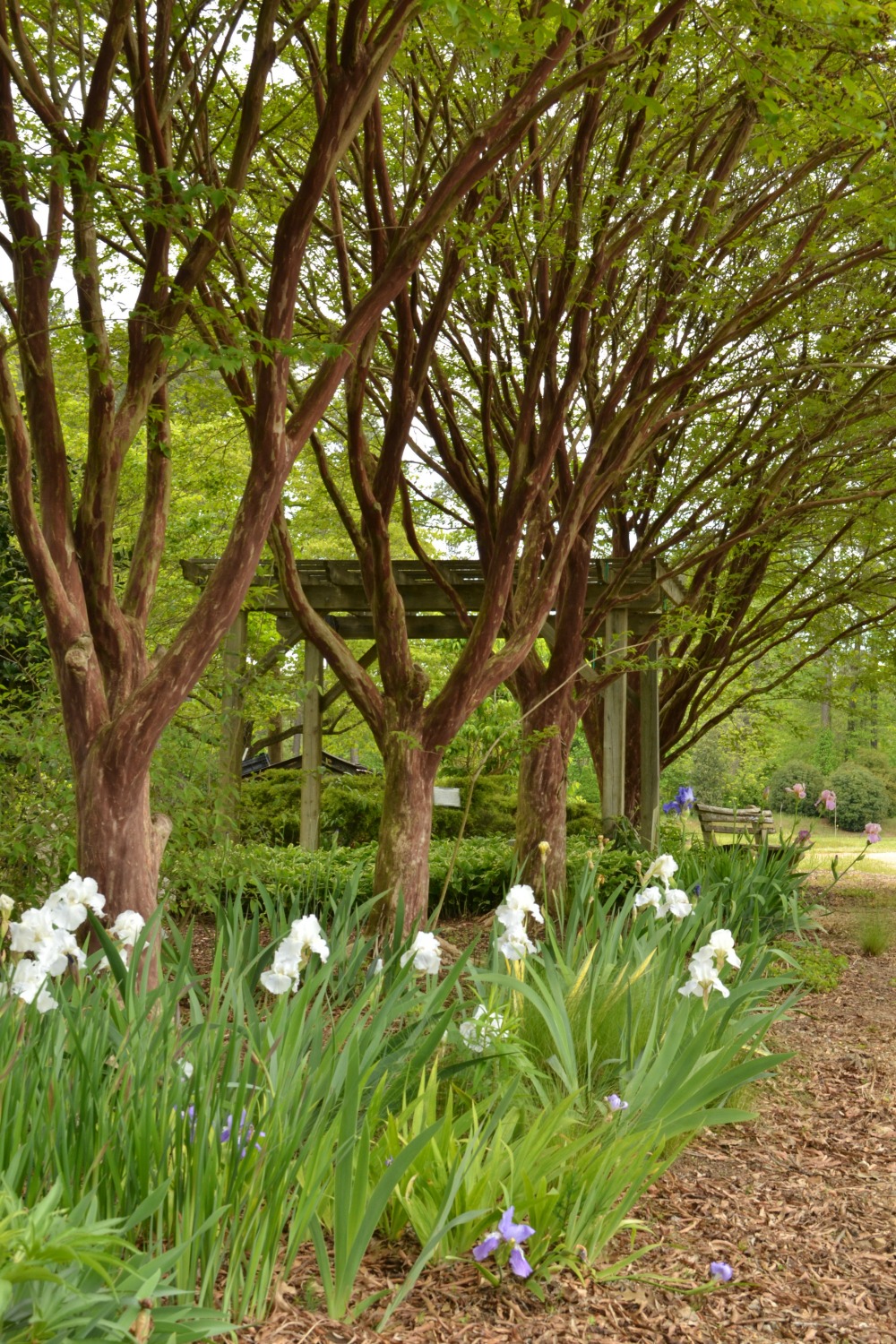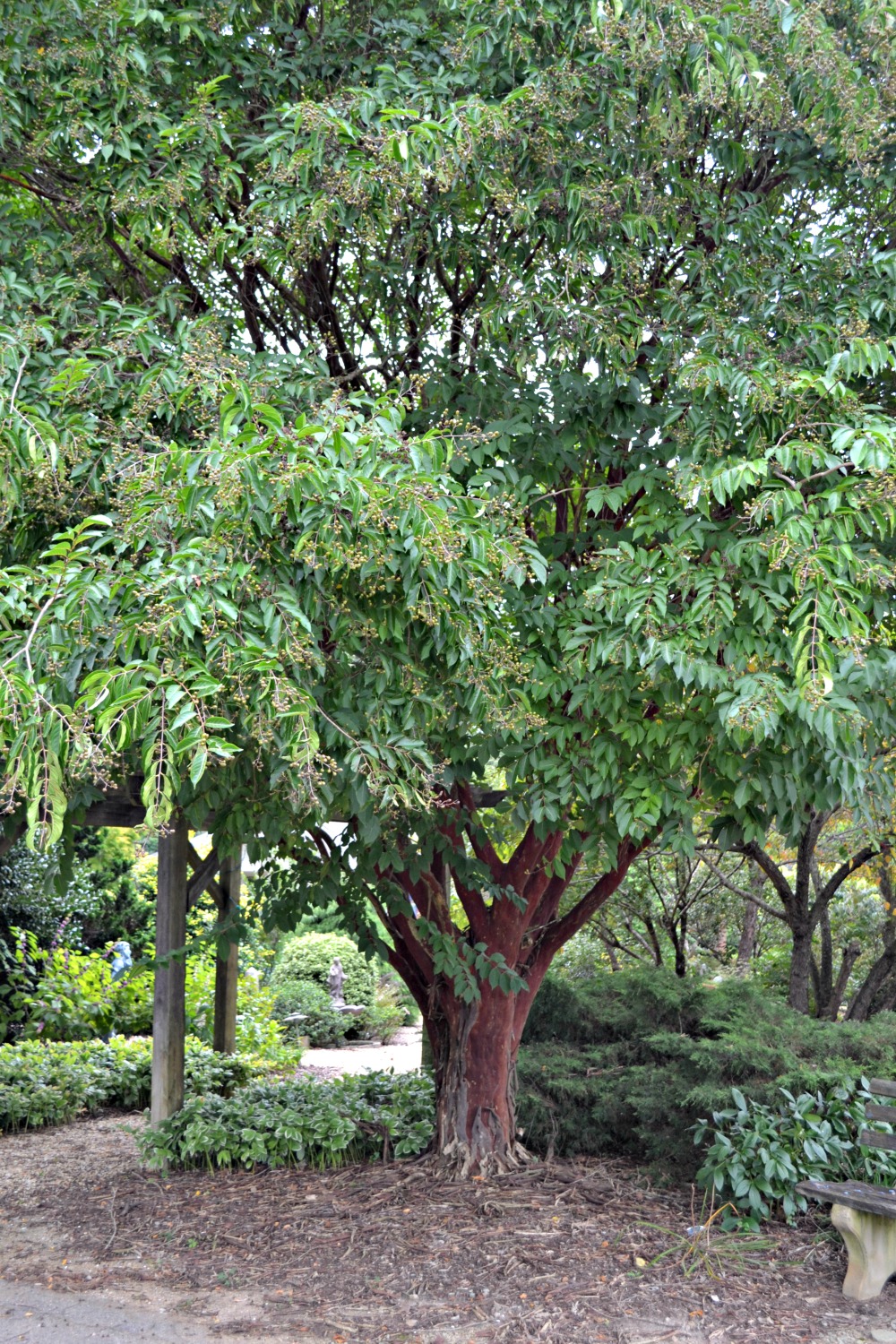 Crepe Myrtles come in a wide range of colors and sizes that can fit any landscape, growing from as little as one foot tall all the way to 30 plus feet.  There is a Crepe Myrtle that will work with your space.  Choosing the right size tree will reduce the need to drastically prune an innocent Crepe Myrtle that was simply planted in the wrong space.  Crepes can be single stem or multi-trunk with beautiful exfoliating bark that stands out in the fall and winter landscape. The flower colors range from white, pink, purple, and blazing red with blooms that last into the fall.  Spent blooms can be pruned to encourage a second set of blooms.   Crepe Myrtles tend to bloom best in full sun but can tolerate some shade with a resultant decrease in bloom production.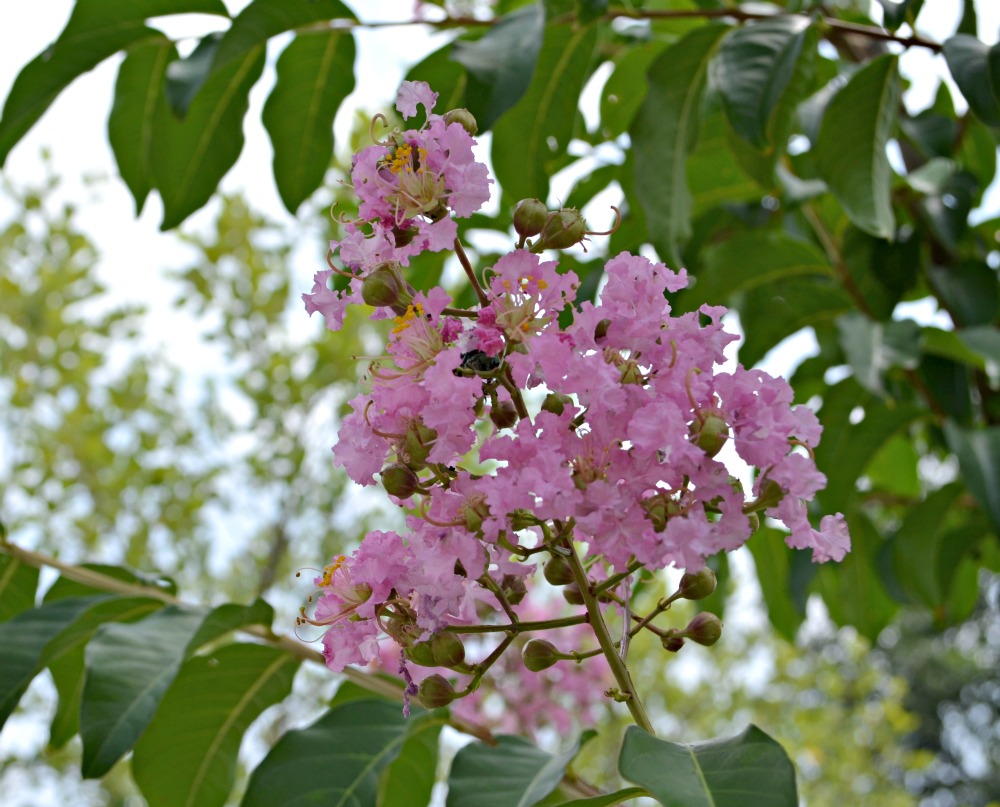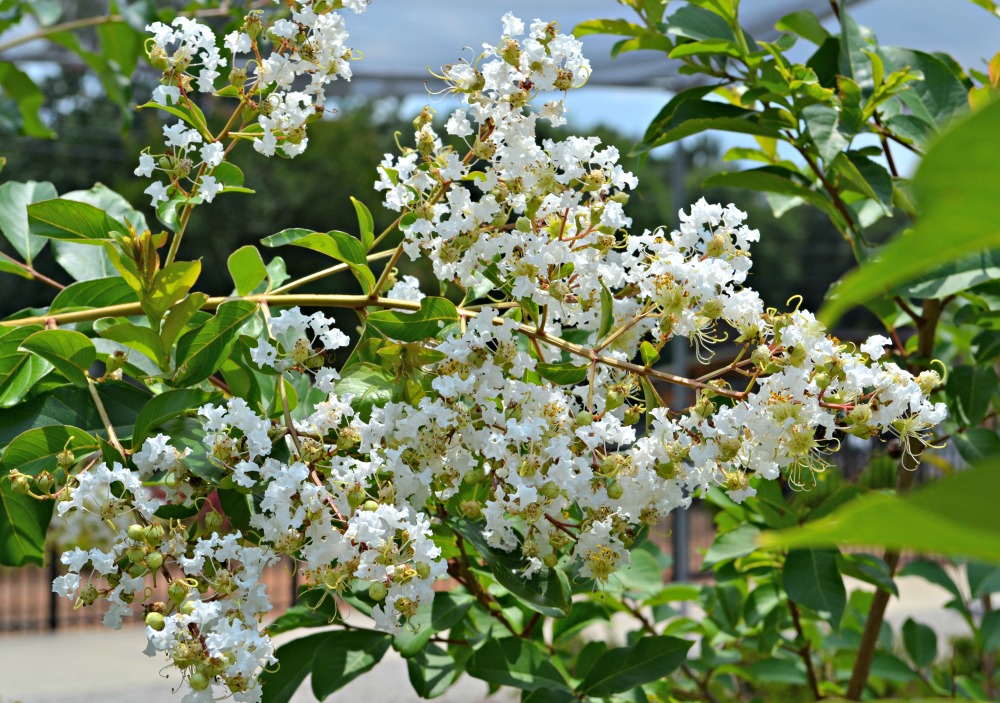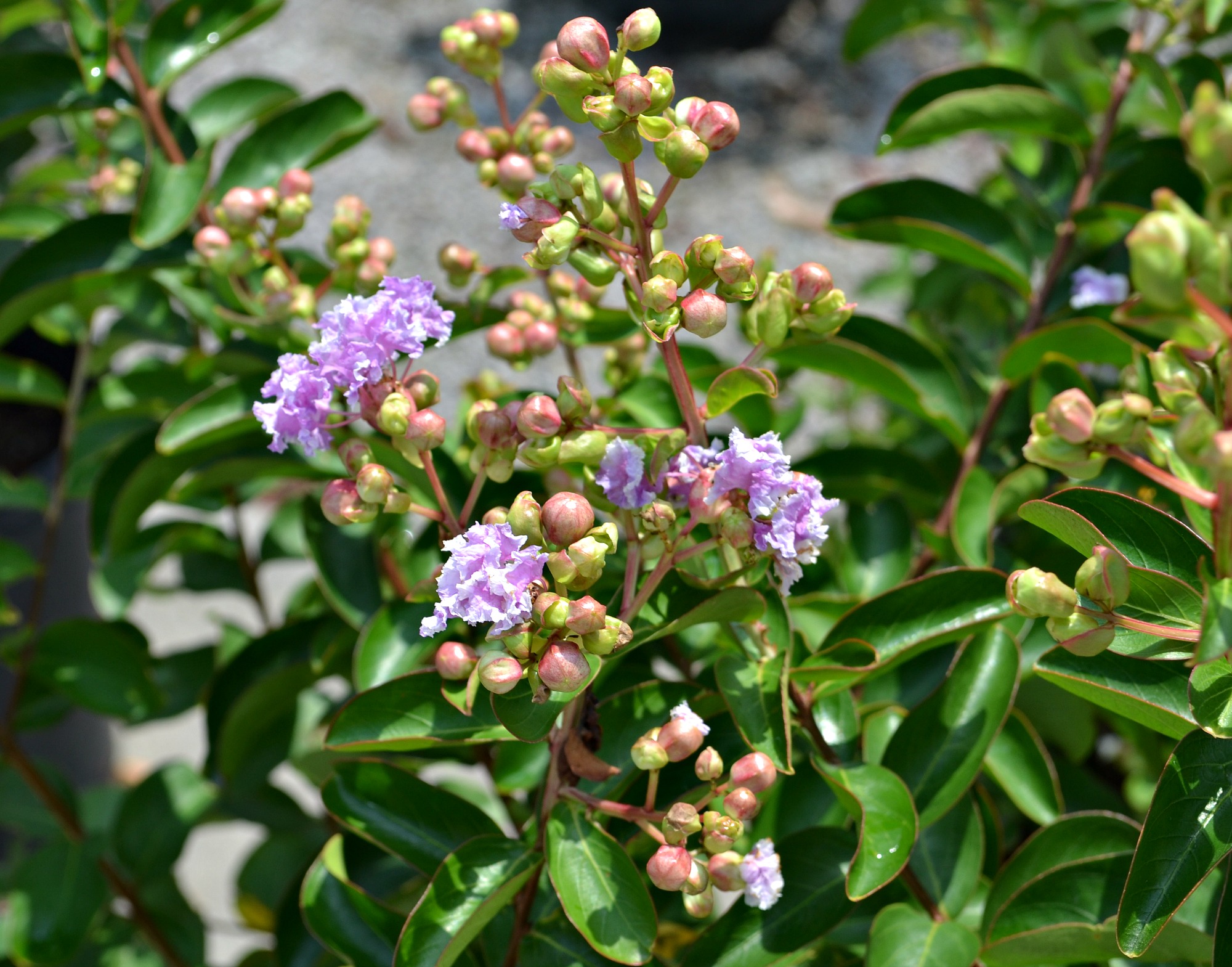 As a final bonus Crepe Myrtle leaves offer an amazing fall color show and certain cultivars have red tinged new growth in the spring.  A few new introductions even have burgundy foliage all season long!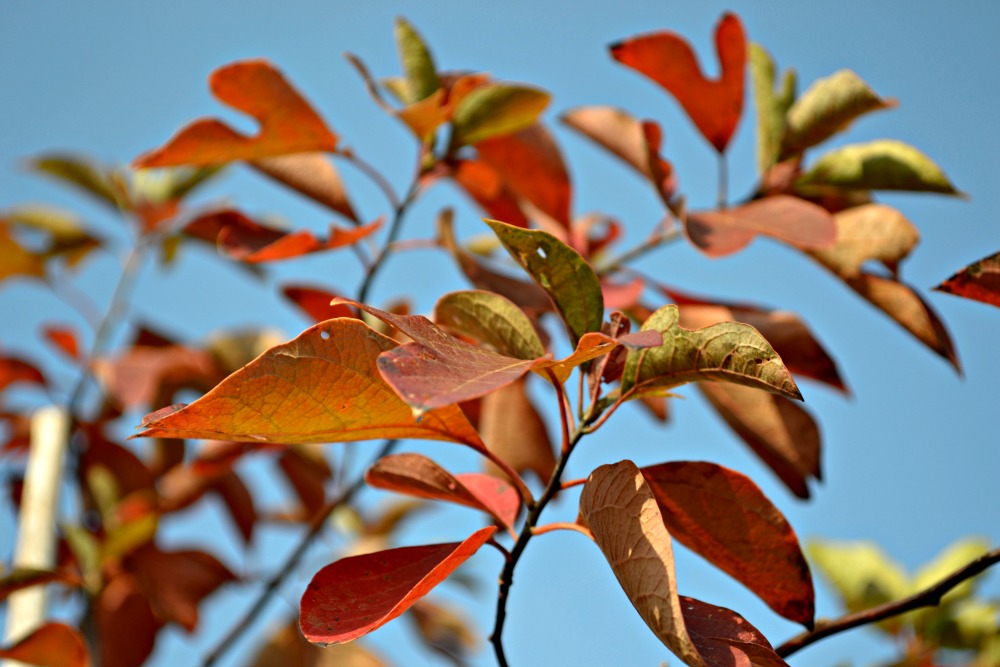 Crepe Myrtles can add color, texture, shade and year round interest to any landscape.
Here are a few Crepe Myrtle varieties that are available:
Crepe Myrtle Size and Color Guide (.pdf)
– Chris E.