How to Plant a Cut Flower Garden
Planting and Designing a Cut Flower Garden
Flowers make us happy, delight the eye with form and color, tantalize the nose and develop memories and traditions. No matter how uncertain our world seems, we can count on flowers to burst forth  to remind us of the cycles of nature and the beauty on earth.  We give them to show our love, console, celebrate and cheer others. No matter what the occasion, flowers are an essential part of our lives. So what could be more rewarding than to grow your own cutting garden? Your flowers would always be a part of your home with an abundance to gather for friends on any occasion. Your children would delight in nothing better than a garden filled with color, bugs and butterflies! A cutting garden is one of the most rewarding gardens you can plant.
Perennials make a great foundation for a cut flower garden. They will come back year after year and provide pleasure in your garden for more than one season. The flower span is not all they have to offer, there are also seed pods and foliage to be used in your bouquets.  Here are a few of our favorite perennial plants to include in a cut flower garden:
Helianthus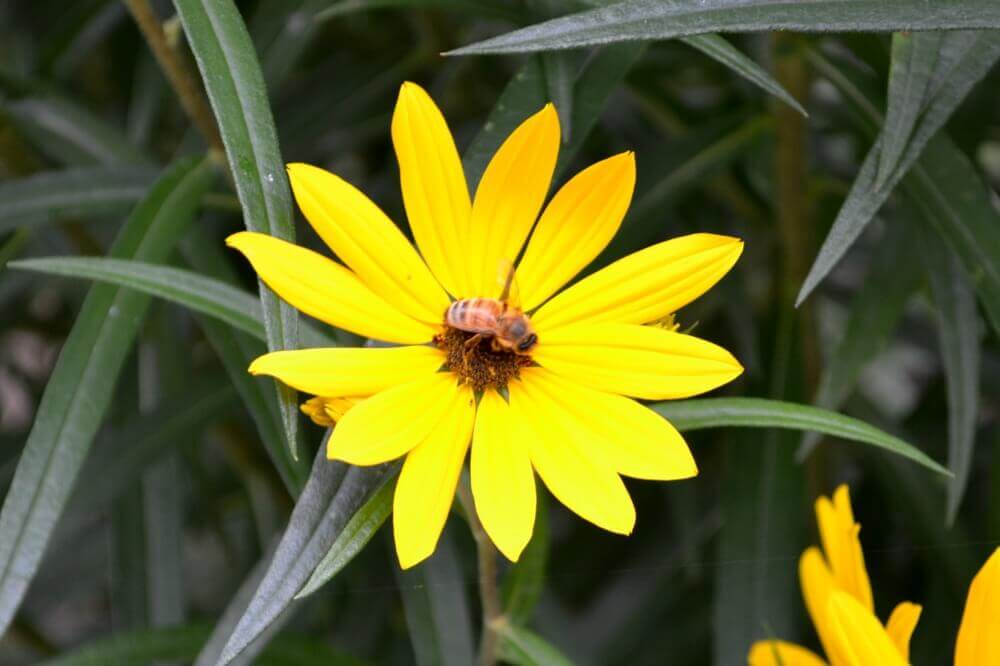 Also called swamp sunflower. Numerous yellow daisy-like flowers. Drought tolerant. Full sun. Blooms late summer into fall. Grows 7 to 9 feet.
Shasta Daisy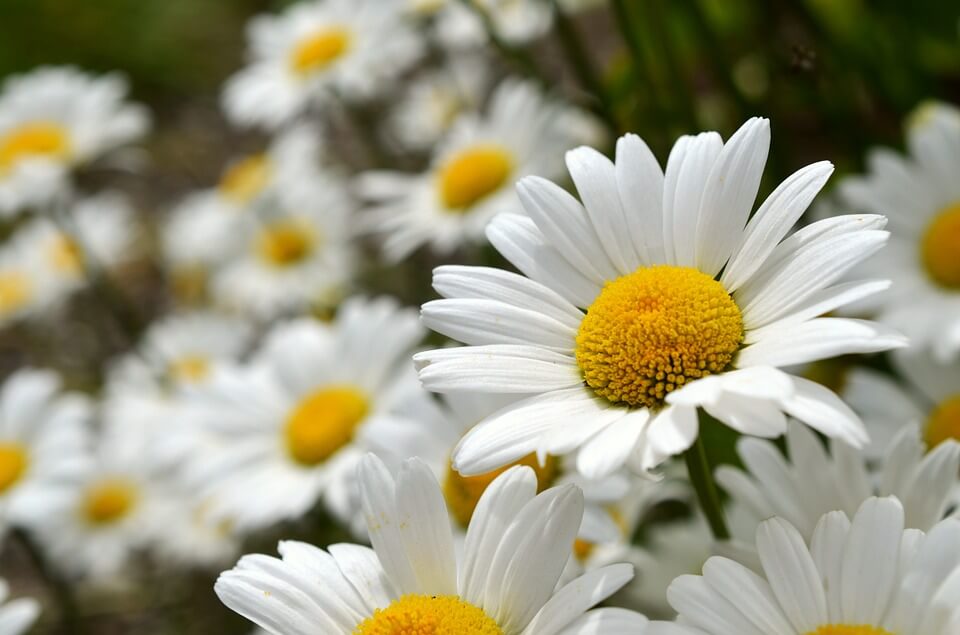 Classic white daisy with yellow center. Usually deer resistant. Summer bloom. Full sun. 26 to 30 inches tall.
Lambs Ear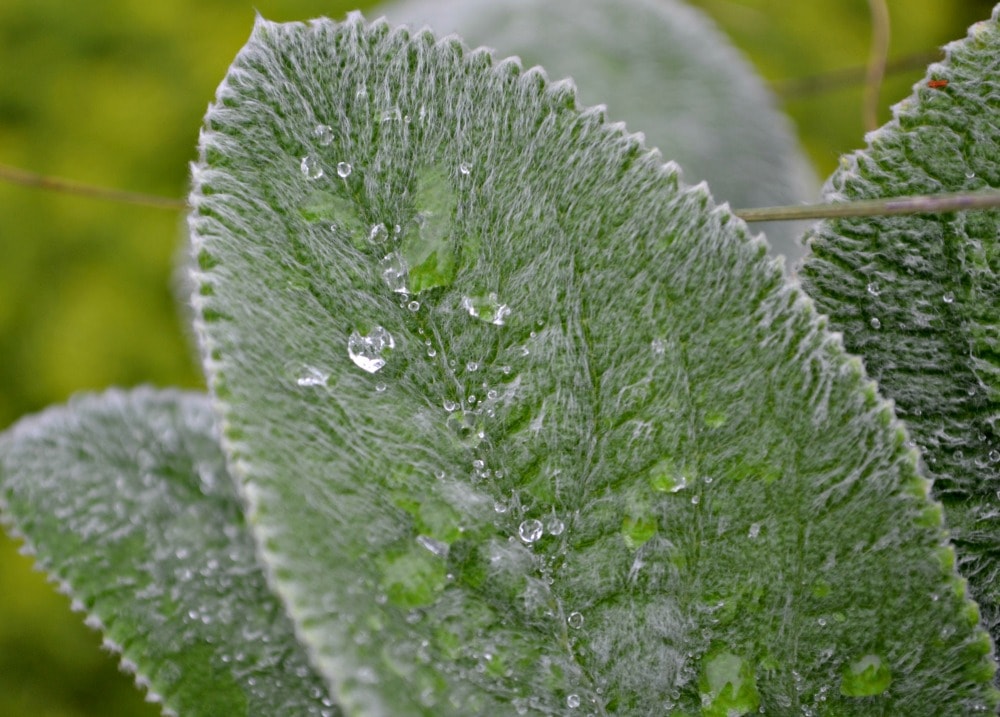 Ground cover that sets spikes to reach 12 to 18 inches tall. Deer resistant. Silvery- gray foliage with purple flowers. Full sun. Drought tolerant.
Snapdragon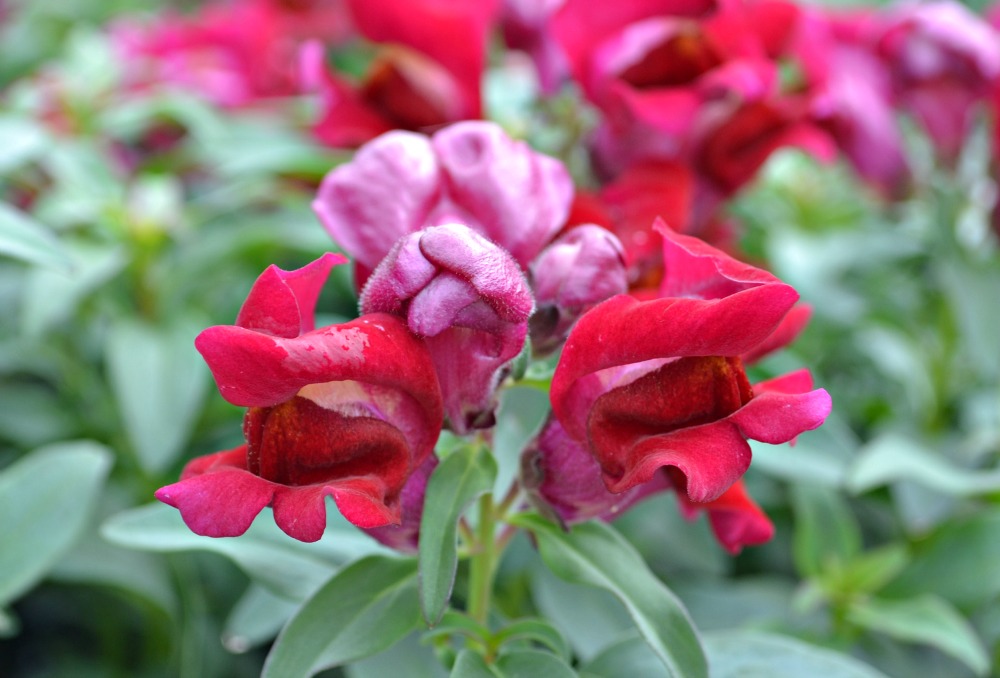 Superb as cut flowers. Colors range from white, yellow, pink, red and coral on softly puffed spikes. Blooms early summer and fall. Best in cool weather. Full sun. 18 to 24 inches tall.
Echinacea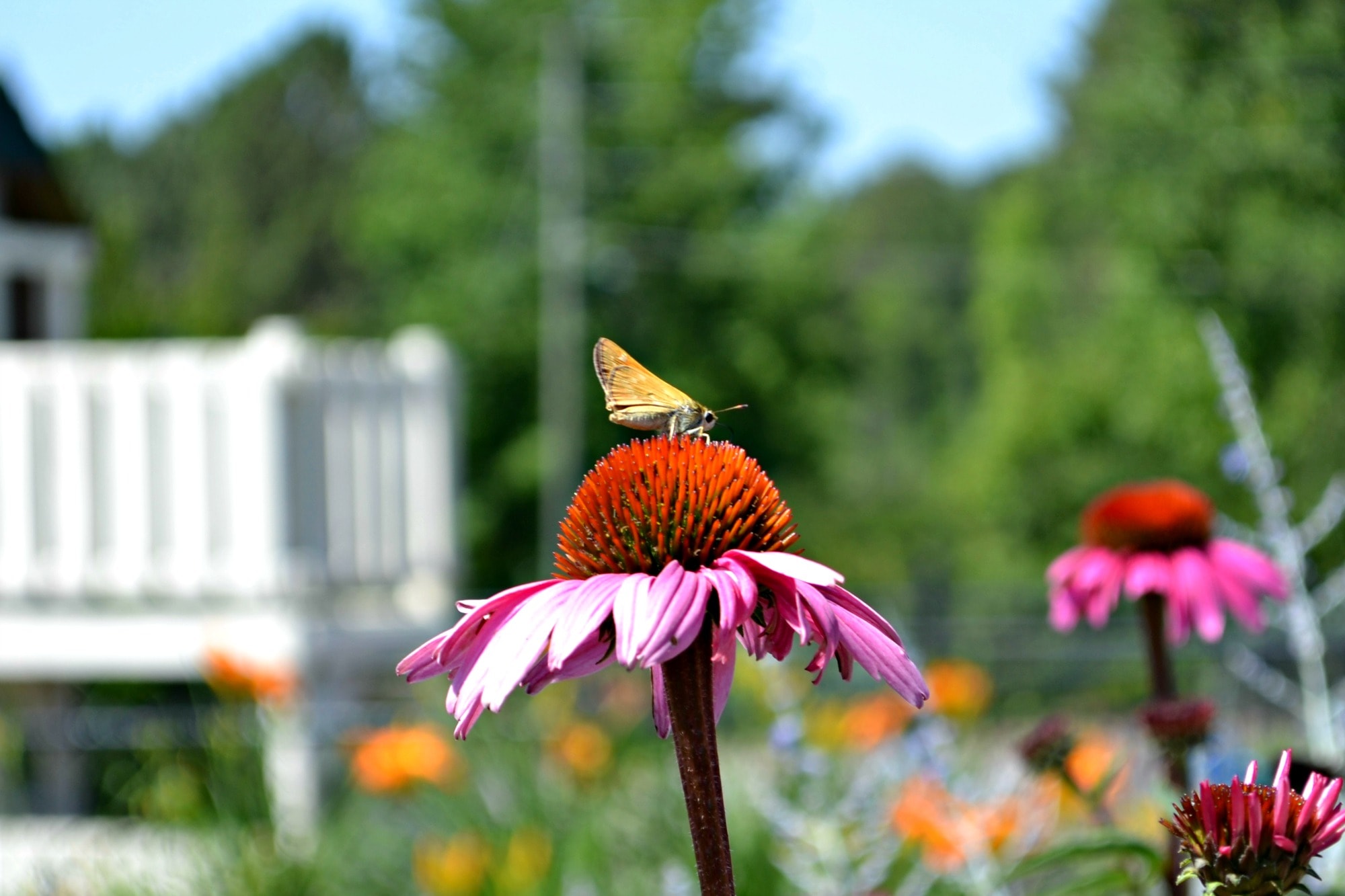 Easy-to-grow native. Blooms from summer to fall. Drought tolerant with long lasting, magnificent displays of large daisies with coned centers. Many colors and varieties. Full sun. 18 to 24 inches tall.
Achillia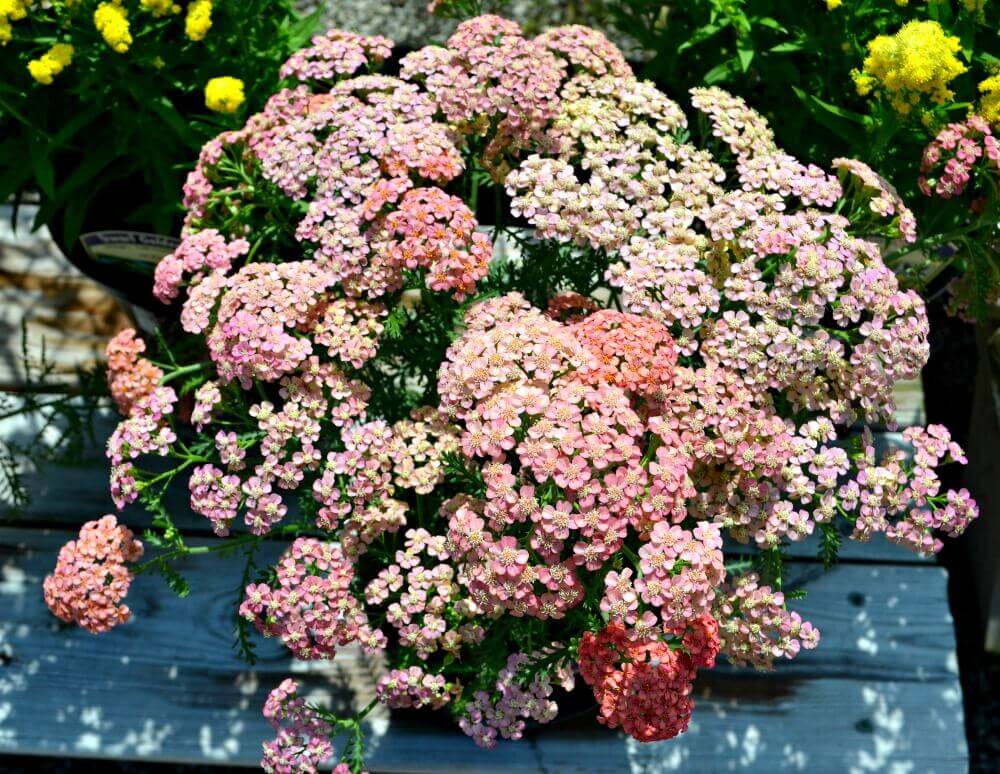 Flowers throughout the summer in colors of white, pink, purple and yellow to shades of red. Delicate feathery, silvery-gray leaves and upright habit reaching 24". Full sun.
Ornamental Grasses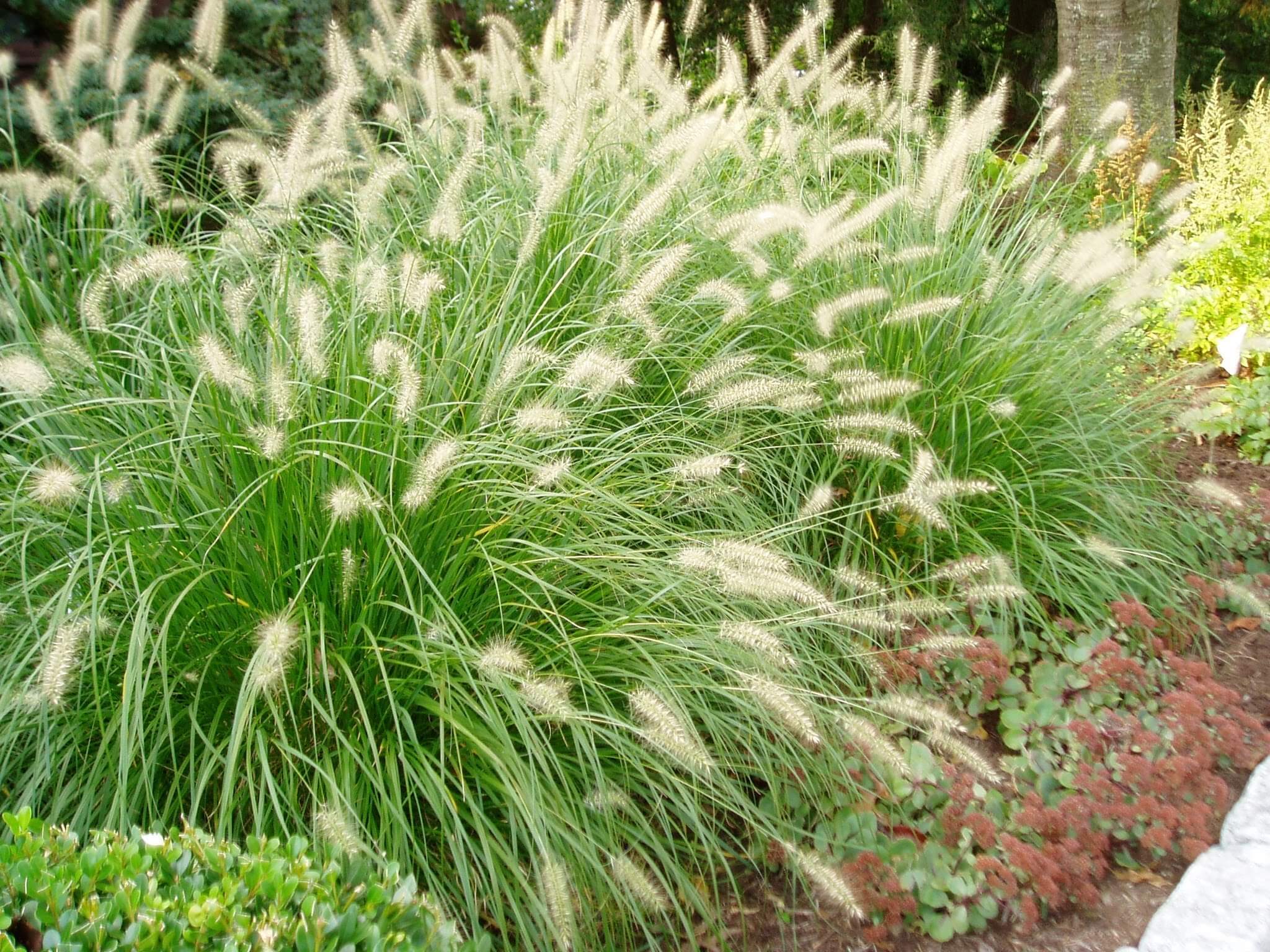 Assorted colors and varieties.  Wispy plumes bloom at the top of interesting textured foliage in mid to late summer and into fall.
Golden Rod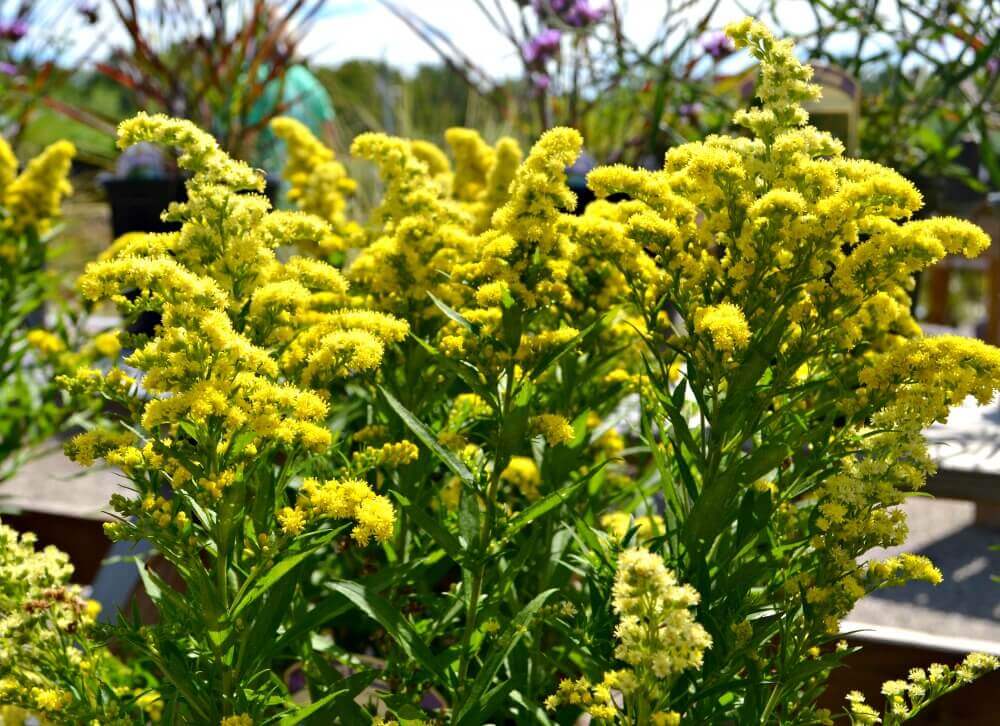 Wispy, brilliant yellow flowers will add a burst of color to natural and informal borders.
Autumn Joy Sedum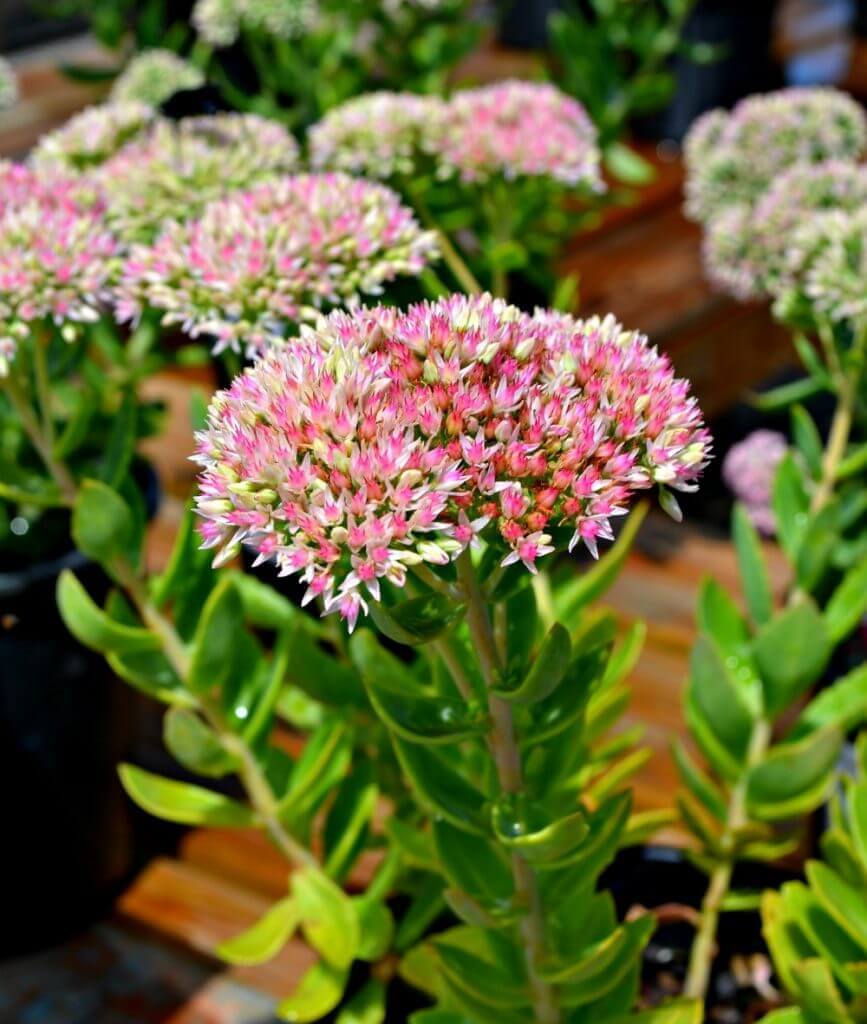 An outstanding late season perennial that likes hot dry locations. Fleshy, gray-green foliage with flat topped mauve-pink flowers that change to a bronze color in cool weather.
Brazilian Verbena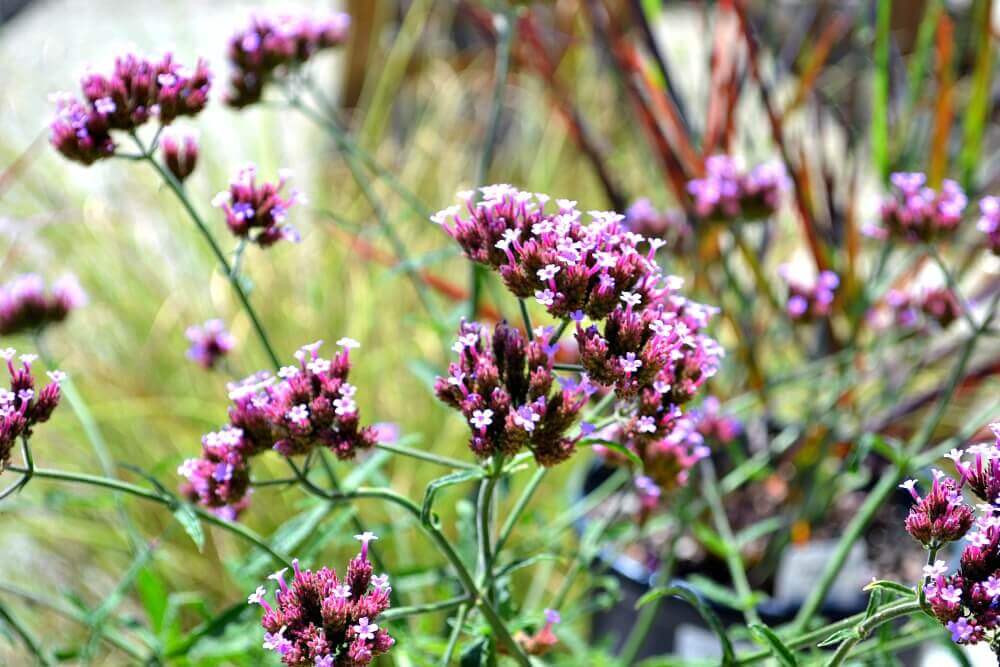 A must for butterfly gardens! Small pom-pom-like deep lavender blooms appear at the top of tall and thin, but sturdy stems.
Agastache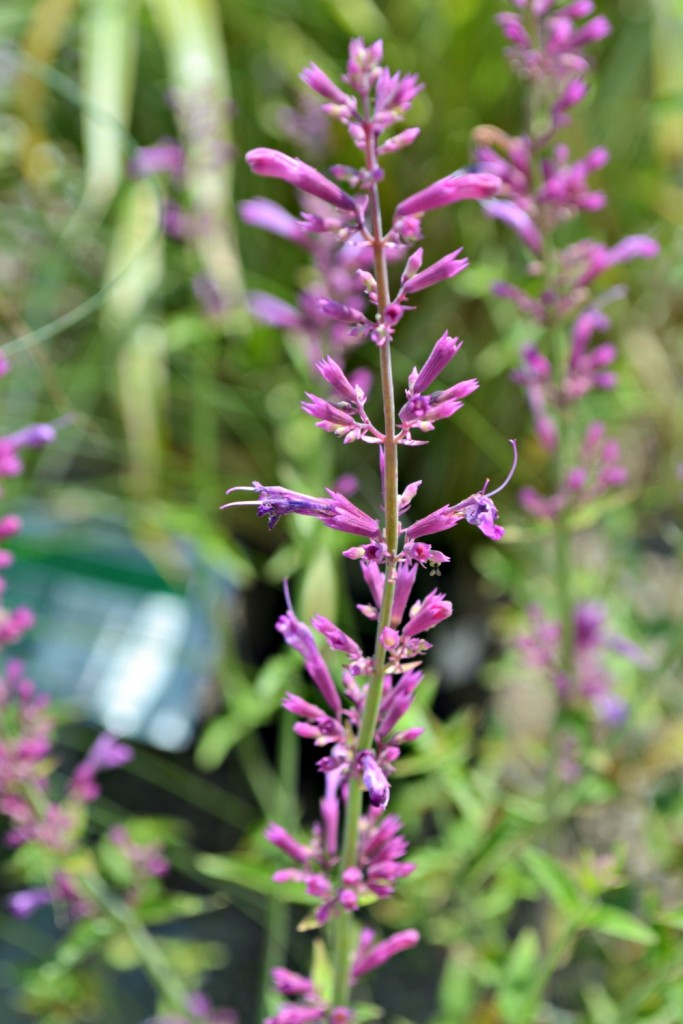 A profusion of long lasting flower spikes in shades of pink, purple or blue appear above fragrant, licorice scented foliage.
Planting Tips
A cut flower bed can be any size, from a mixed container on a porch or deck to a designed bed in the yard. It could be combined in a border with shrubs or simply flowers mixed in your landscape.  Learning which flowers and foliage hold up in a cut arrangement without wilting is the key. To help you we have included a design filled with flowers that are great for cutting. Remember to fill in with annuals and bulbs such as narcissus, daffodils, anemone and tulips because they can begin to flower early when nothing else has emerged from the ground. Most annuals provide color all summer long and bloom more profusely when cut. Remember to use the foliage on your perennials and shrubs to enhance the flowers in your bouquets. Hosta leaves and fern fronds add an elegant touch. Do not be afraid to experiment and have fun with new plants and colors. For this design choose a site that receives a generous amount of sun (at least six hours) and prepare your soil with compost and soil amendments so that it drains well. A cutting garden is not limited to sun. There are a multitude of beautiful flowers suitable for cutting that grow in the shade such as helebores, hydrangeas and astilbe. Your friends here at Fairview are always available for advise and inspiration. 
From Garden to Vase
Below are a few other good choices for a cutting garden:
Annuals
Asters
Celosia
Cleome
Cornflower
Cosmos
Diamond Frost Euphorbia
Gazanla
Geranium
Marigold
Salvia
Sunflower
Sun Perennials
Achillea (Yarrow)
Asclepias (Butterfly Weed)
Aster (Hardy Aster)
Coreopsis (Tickseed)
Dendranthemum (Chrysanthemum)
Dianthus (Pinks)
Echinacea (Coneflower)
Gaura (Gaura)
Gypsophila (Baby's Breath)
Iris (Iris)
Kniphofia (Red Hot Poker)
Leucanthemum (Shasta Daisy)
Nippon Daisy
Penstemon (Beardtongue)
Part Sun Perennials
Anemone (Anemone)
Eupatorium (Joe Pye Weed)
Monarda (Beebalm)
Shade Perennials
Ferns (Fern)
Hedera (Ivy)
Heuchera (Coral Bells)
Platycodon (Balloon Flower)
Rudbeckia (Black-eyed Susan)
Sedum (Stonecrop)
Stokesia (Stokes' Aster)
Veronica (Speedwell)