Fall Front Door 4 Ways
As we enjoy the emergence of fall foliage outside, we're bringing the best of the season home by incorporating our locally grown plants and custom designed wreaths into our front door décor.
A short stroll through the garden can provide a wealth of transitional blooms seasonal leaves that add a touch of autumn anywhere. Our indoor and outdoor stylists recently shared four of their favorite ways to create a welcoming entryway.
Traditional Hues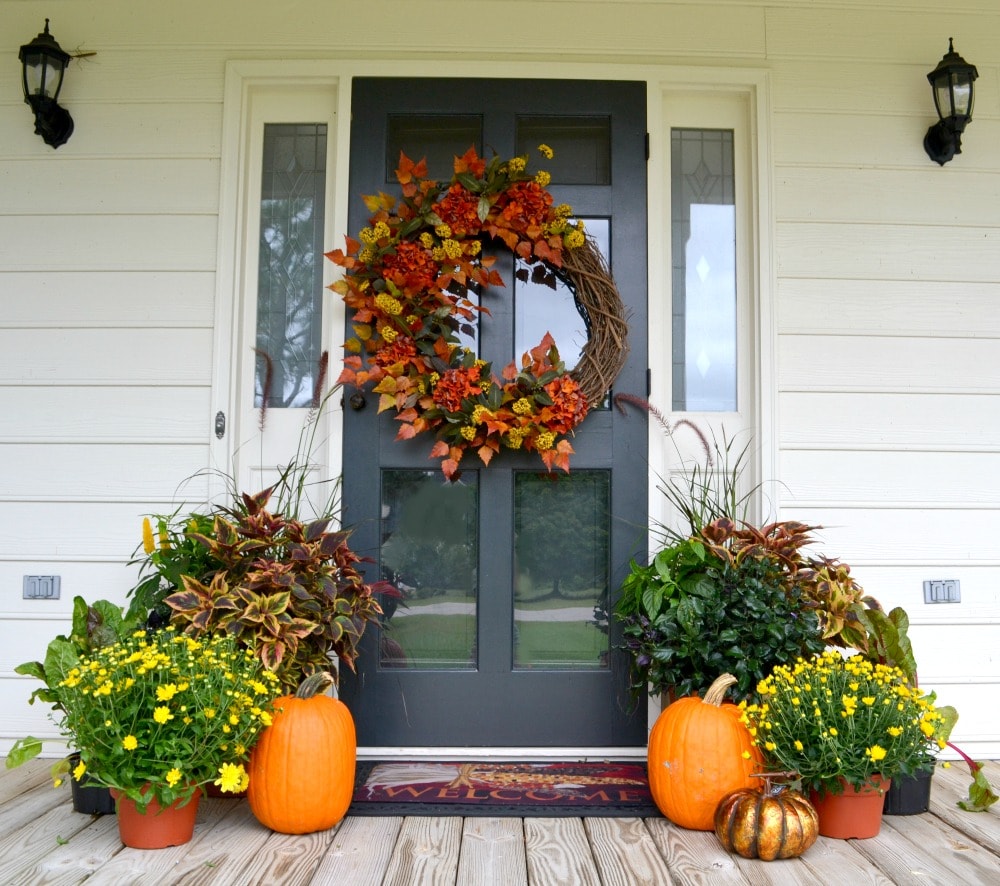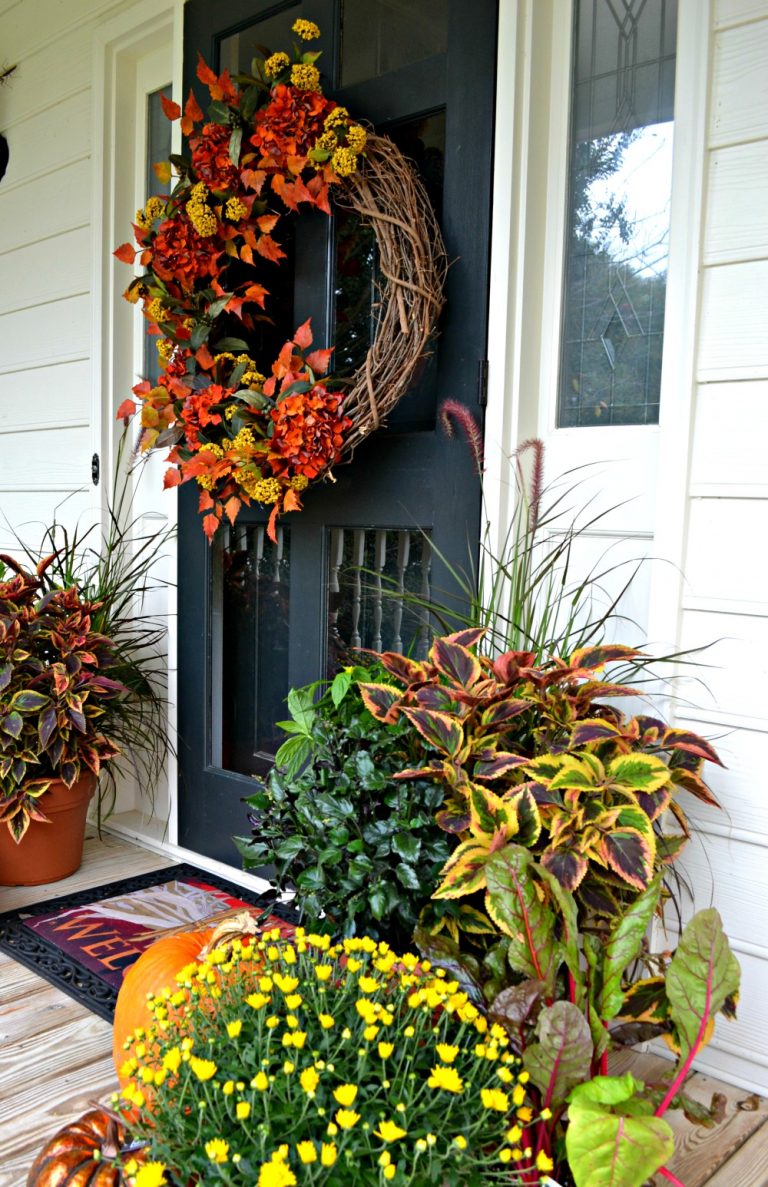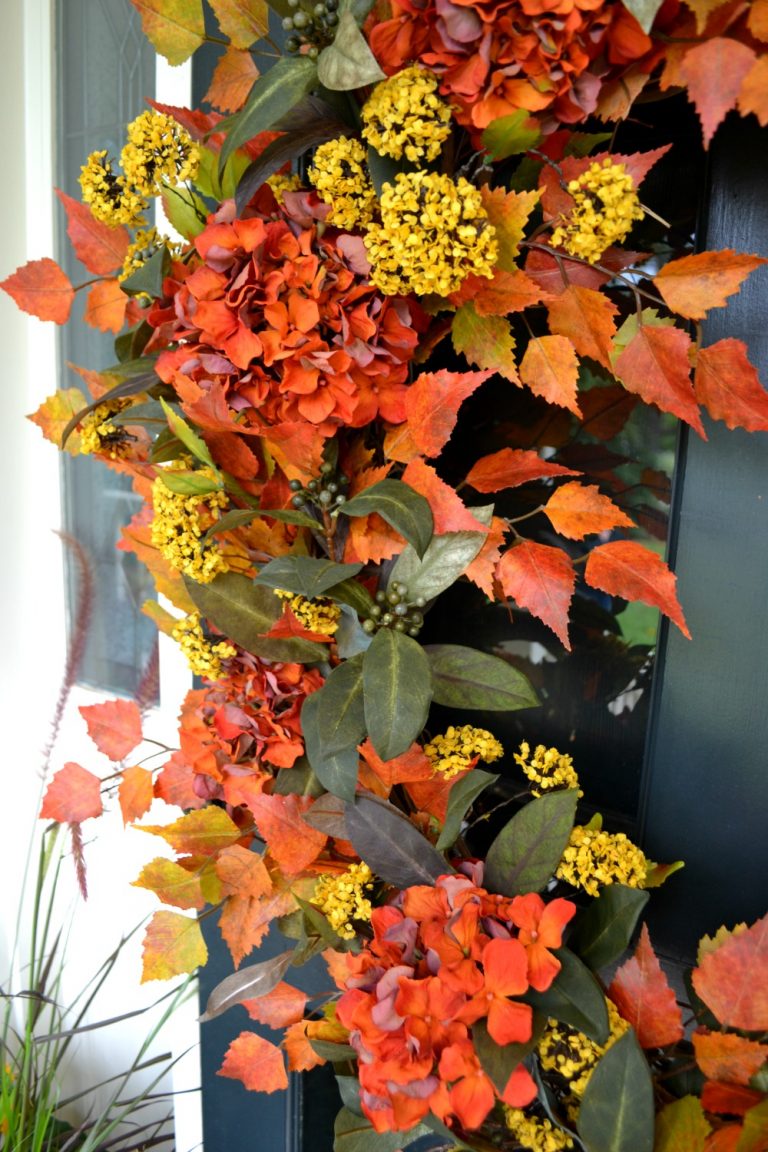 A combination of traditional fall colors adds quick impact.  A container garden filled with transitional blooms pairs perfectly with bright yellow chrysanthemums and bright orange carving pumpkins.
Pops of Purple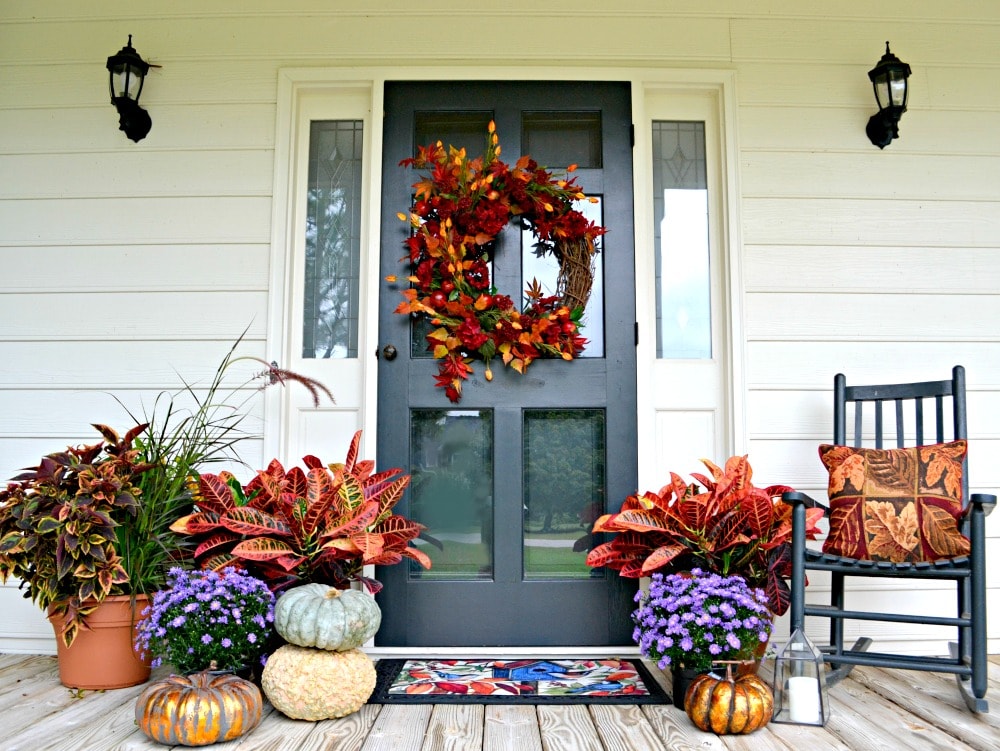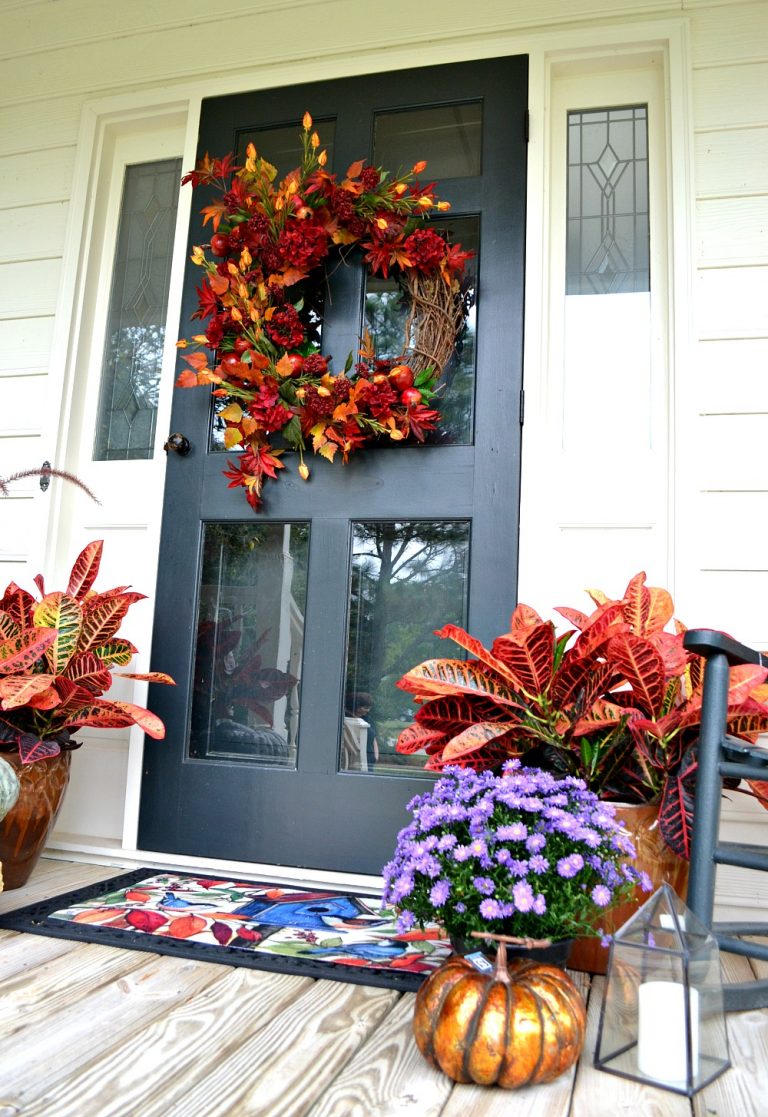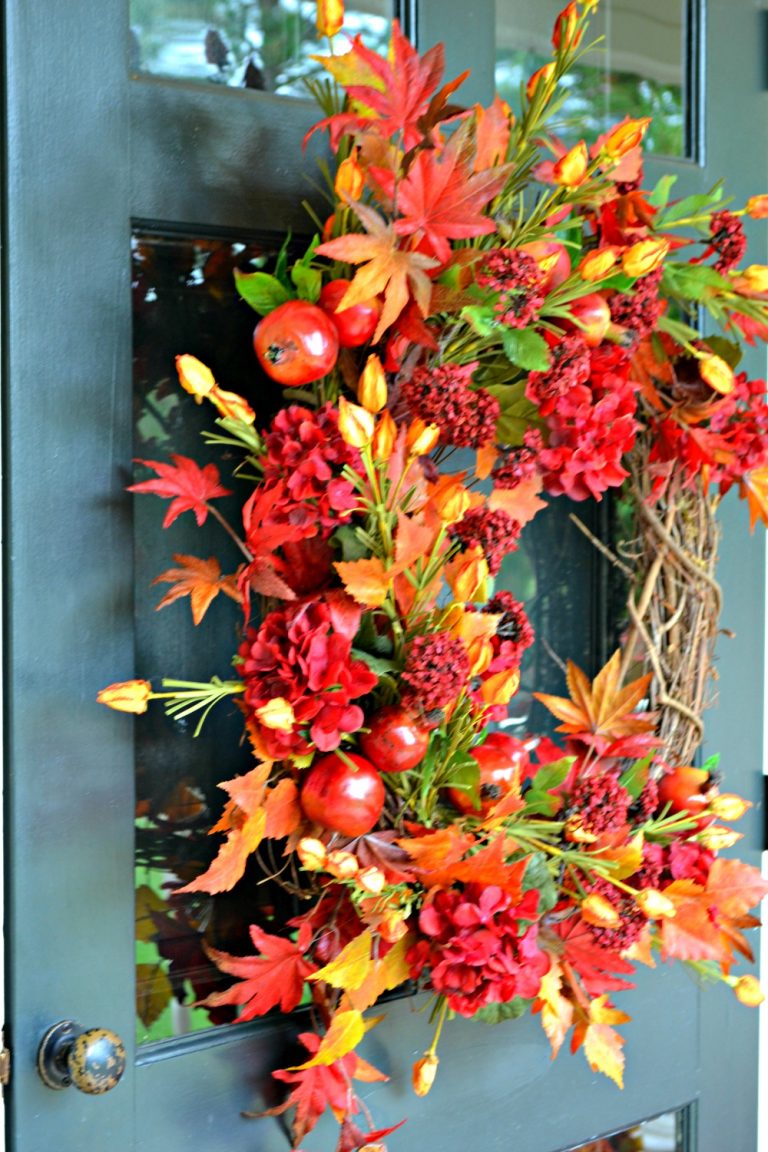 Blooming purple Asters and colorful Crotons add a welcoming pop of color.  A colorful fall rug and a stack of heirloom pumpkins create a whimsical seasonal entry.
Goodness Grasses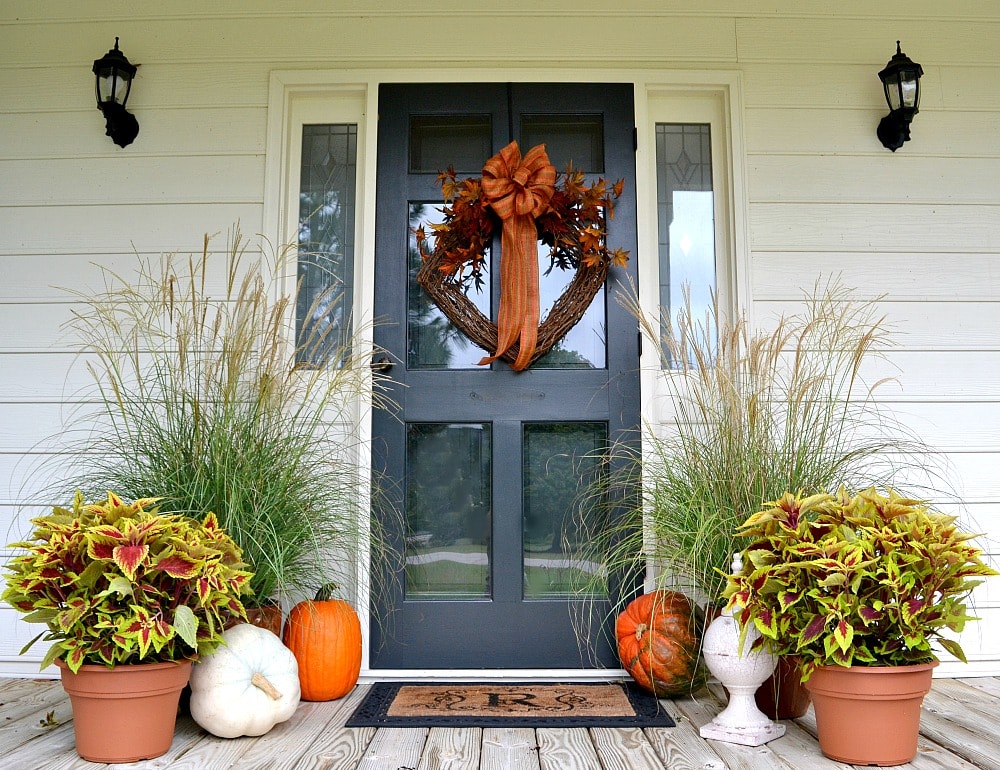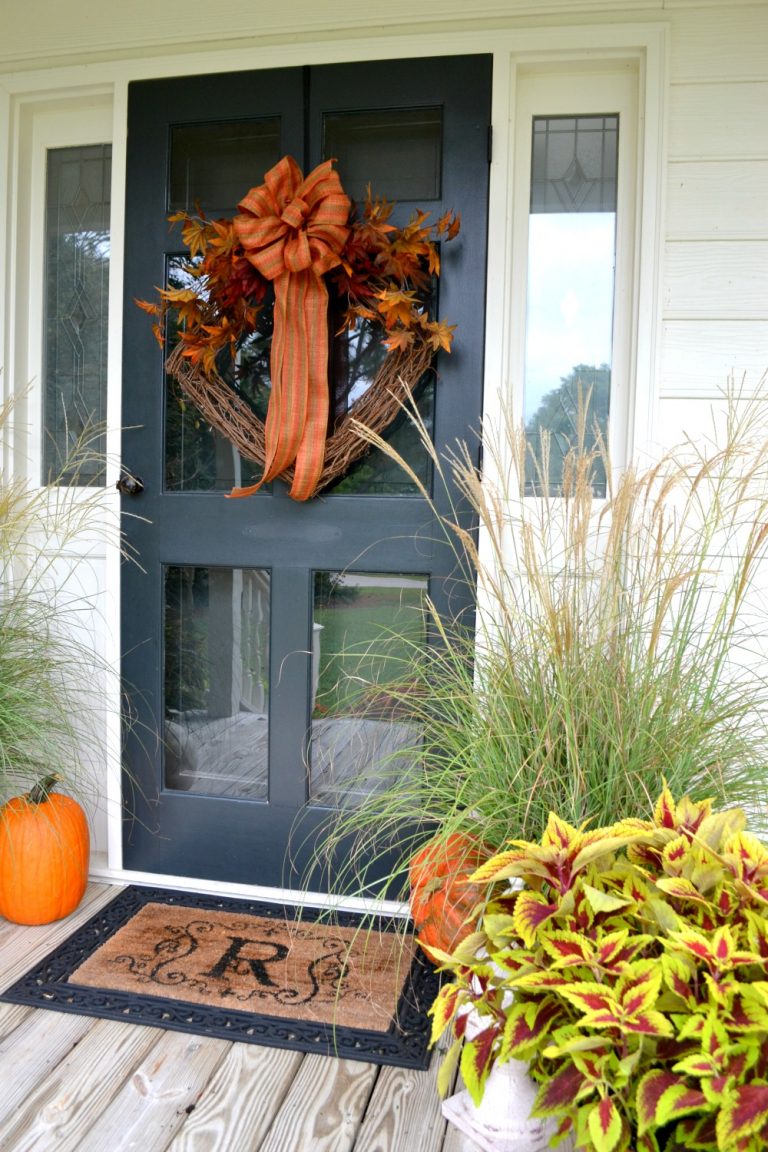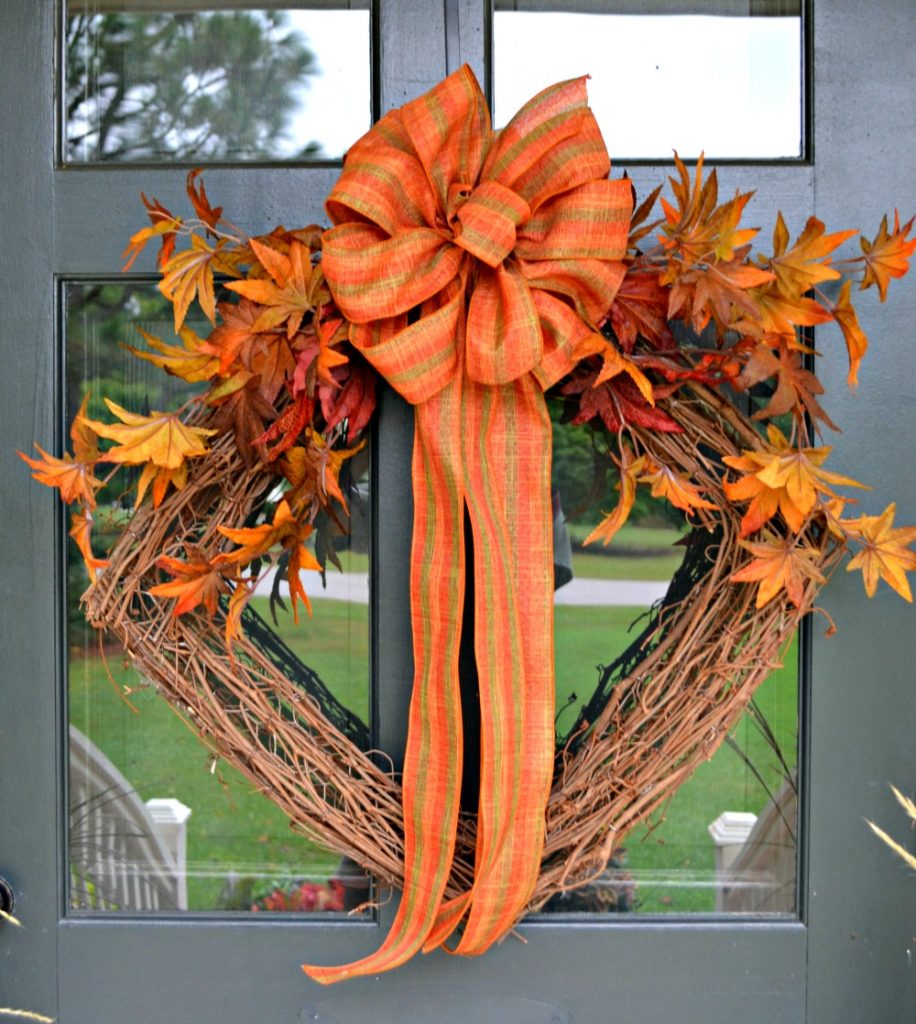 The plumes from the blooming Miscanthus grass gracefully frame the front door.  The brightly colored Coleus bring out the colorful bow on the square grape vine wreath.\
Step it Up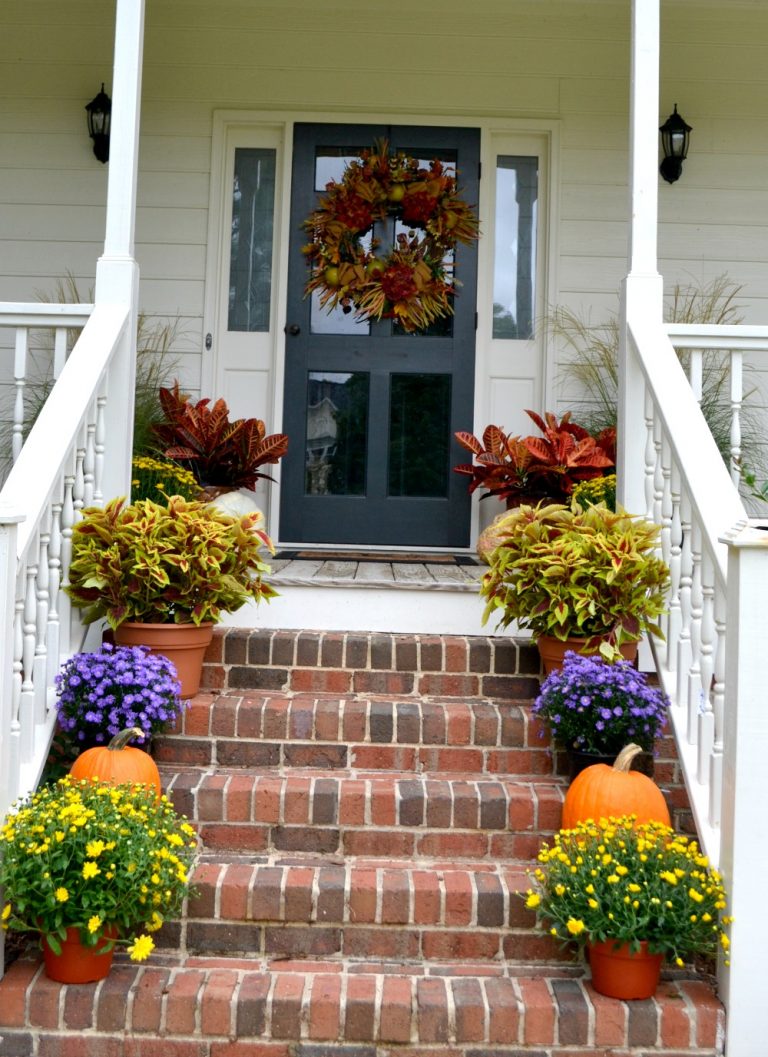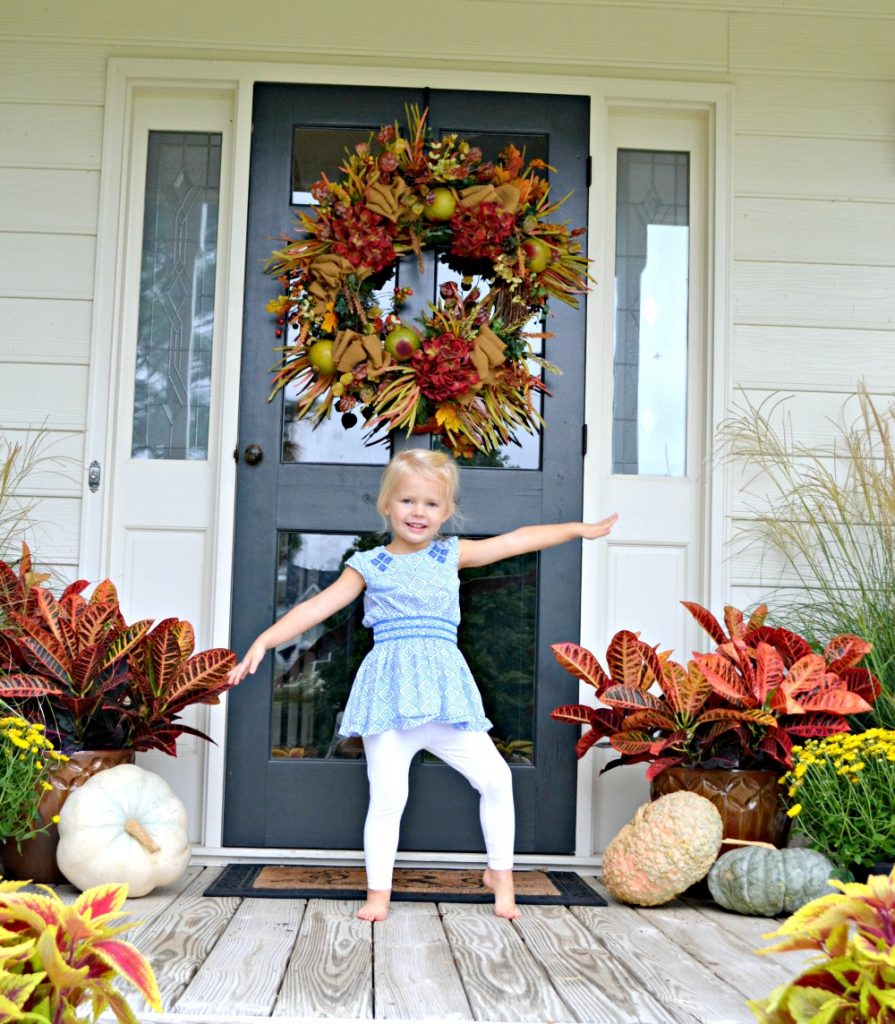 Welcome guests with a combination of all your fall favorites.  Don't just stop at the steps.  Bring fall all the way through the front door!