Fresh, Local Produce Delivered
Fairview Garden Center has partnered with local produce farm, Smith's Nursery to provide our customers with fresh, sustainable-grown fruits, veggies & more through the Community Supported Agriculture (CSA) program called the Doorstep Market. A CSA is a way for the food buying public to create a relationship with a farm and to receive a weekly portion of fresh produce. This mutually supportive relationship between the farmers, growers, and community members helps create a stable farm operation in which members receive high quality produce and support local farmers and businesses.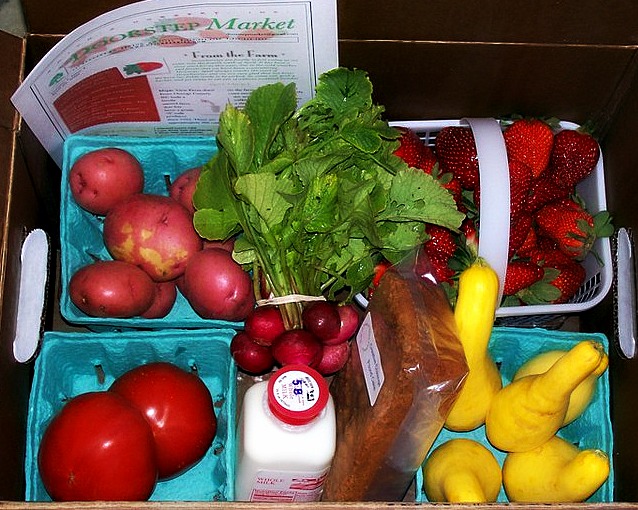 Smith's Nursery is a family owned nursery and produce farm operating in Johnston County, North Carolina for over 20 years.  They grow high quality fruit, vegetable and horticulture crops while ensuring sustainable farming practices.  The Smith's have been close family friends of our's for decades and everyone at Fairview enjoys making the trip to JoCo to pick strawberries on their farm each season!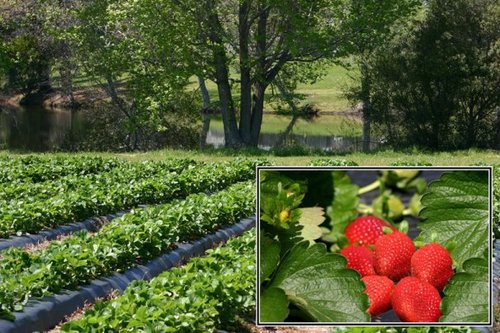 We think the Doorstep Market CSA is a great program because of the flexibility and variety of items offered.  Members of this CSA do not have to get a box every week, you only order only what you want, when you want it.  In addition to produce, Doorstep Market offers free range eggs, organic meats, hormone free dairy products, scratch made breads & desserts, homemade jams & jellies and more!  Here is how it works:
Sign up to receive the weekly order form via email.
Receive the order form link via email each Monday.
Choose your box size on the order form (personal size for individuals or small families, regular size box for larger families)
and place your order for what you want delivered to Fairview Garden Center.
Pay for your order online via PayPal or pay when you pick up at Fairview.
Pick up your order on Thursday afternoons at Fairview Garden Center.
If you have any questions for the farmer, please email Chris at cnolansmith@yahoo.com or visit the Doorstep Market website.
Recipes and growing tips are often included in your fresh box of produce.  This a great way to get your family on the road to eating wholly and healthfully.  Know your farmer and know your food!
Don't forget that Fairview Garden Center has seed starting essentials & grows a wide variety of veggie and herb plants for you to grow your own garden.