Herbs for Summer Cocktails with The Mason Jar Tavern
Breeze blowing, ice clinking and the gentle hum of crickets in the distance.  What's better at the end of a hot summer day than to unwind on a shady patio with a refreshing cocktail?  The literal "fruits" of your labor can provide you with great rewards after a long day in the garden.  The sweet, savory and even slightly sour combinations from deliciously ripe fruits and freshly cut herbs can come together in the perfect thirst quenching beverage.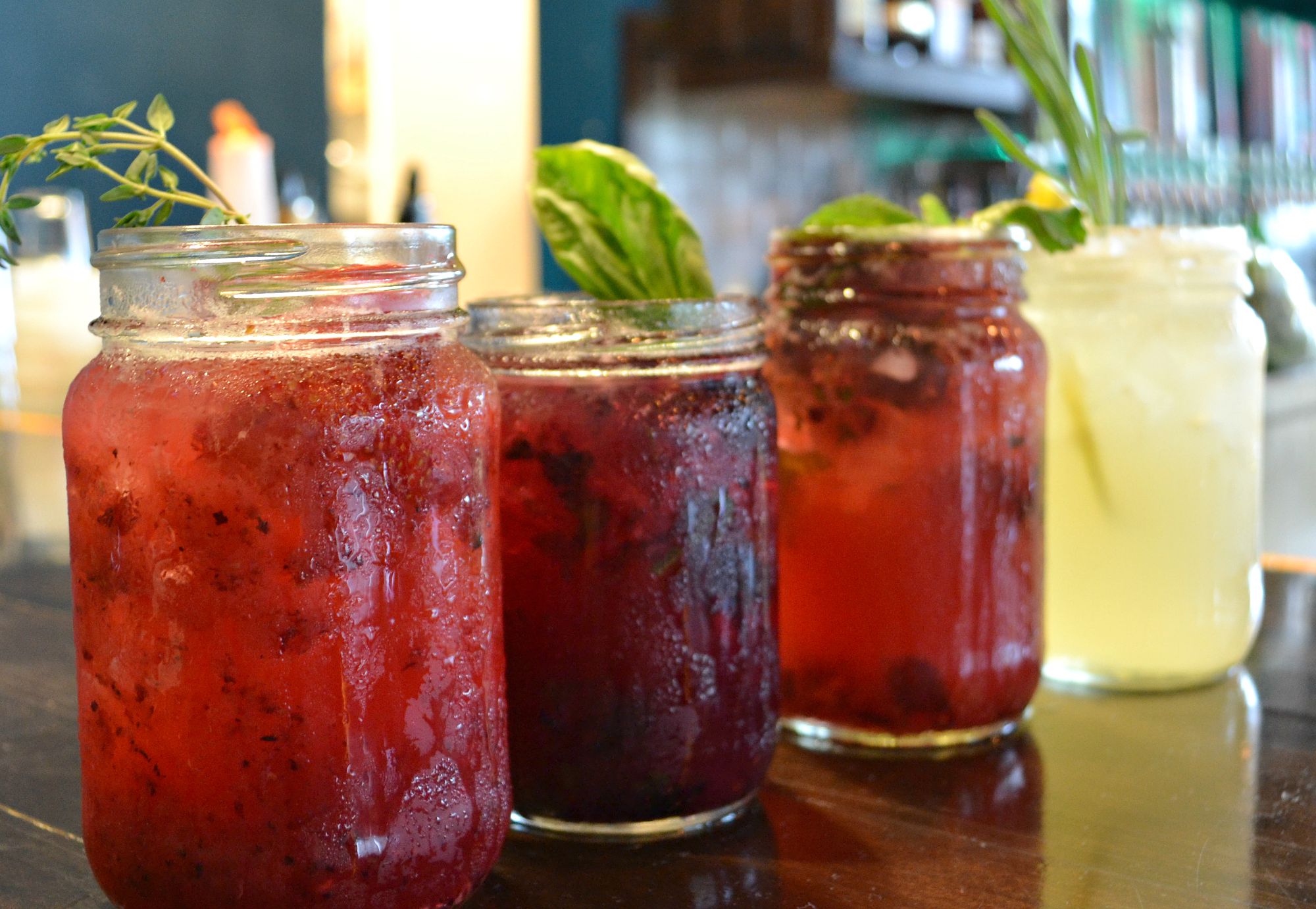 At Fairview, we have all the tools and knowledge to help you create the perfect summer garden but when it comes to recipes and mixology, we need a hand.  That's why we called in help from the experts of The Mason Jar Tavern.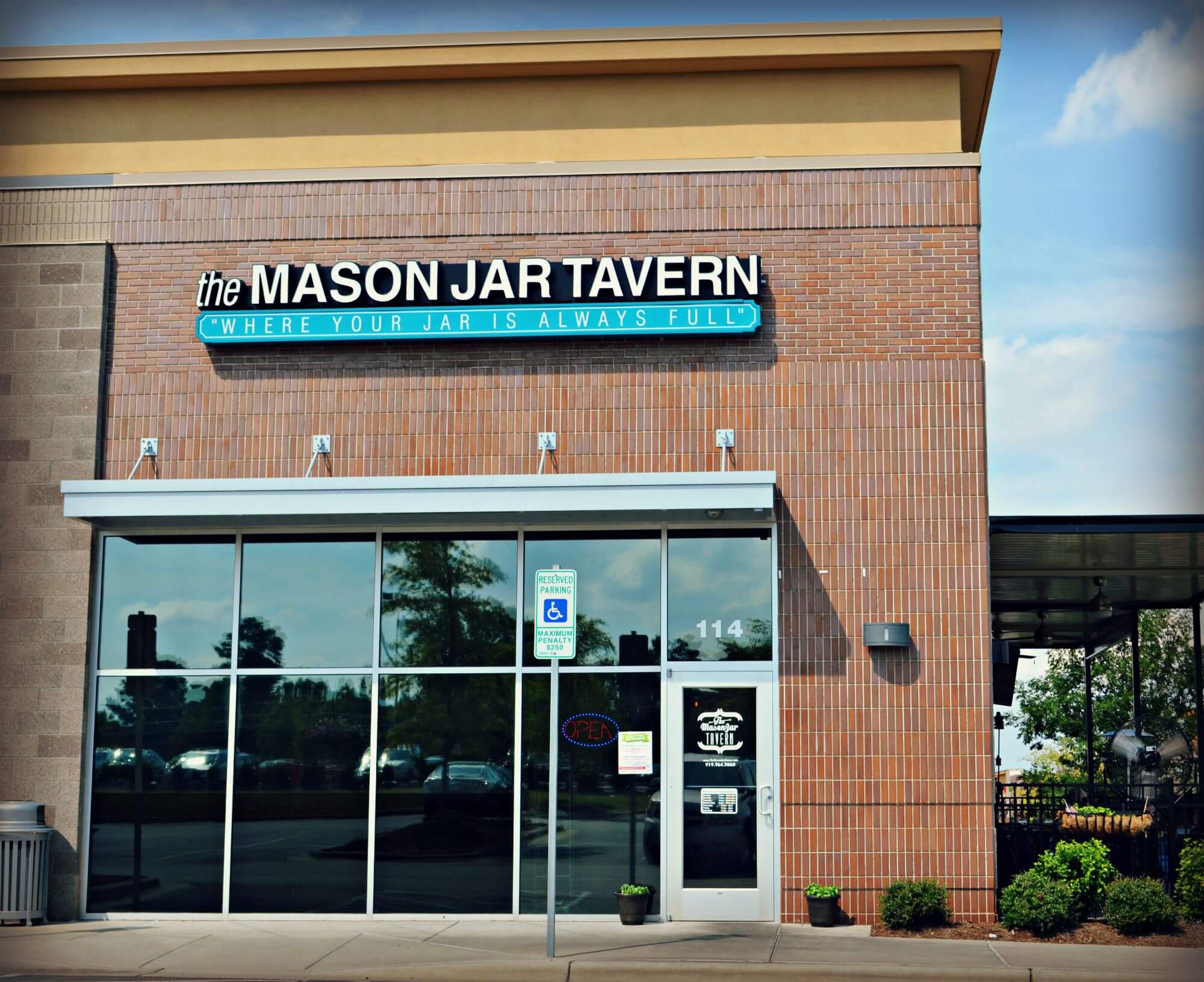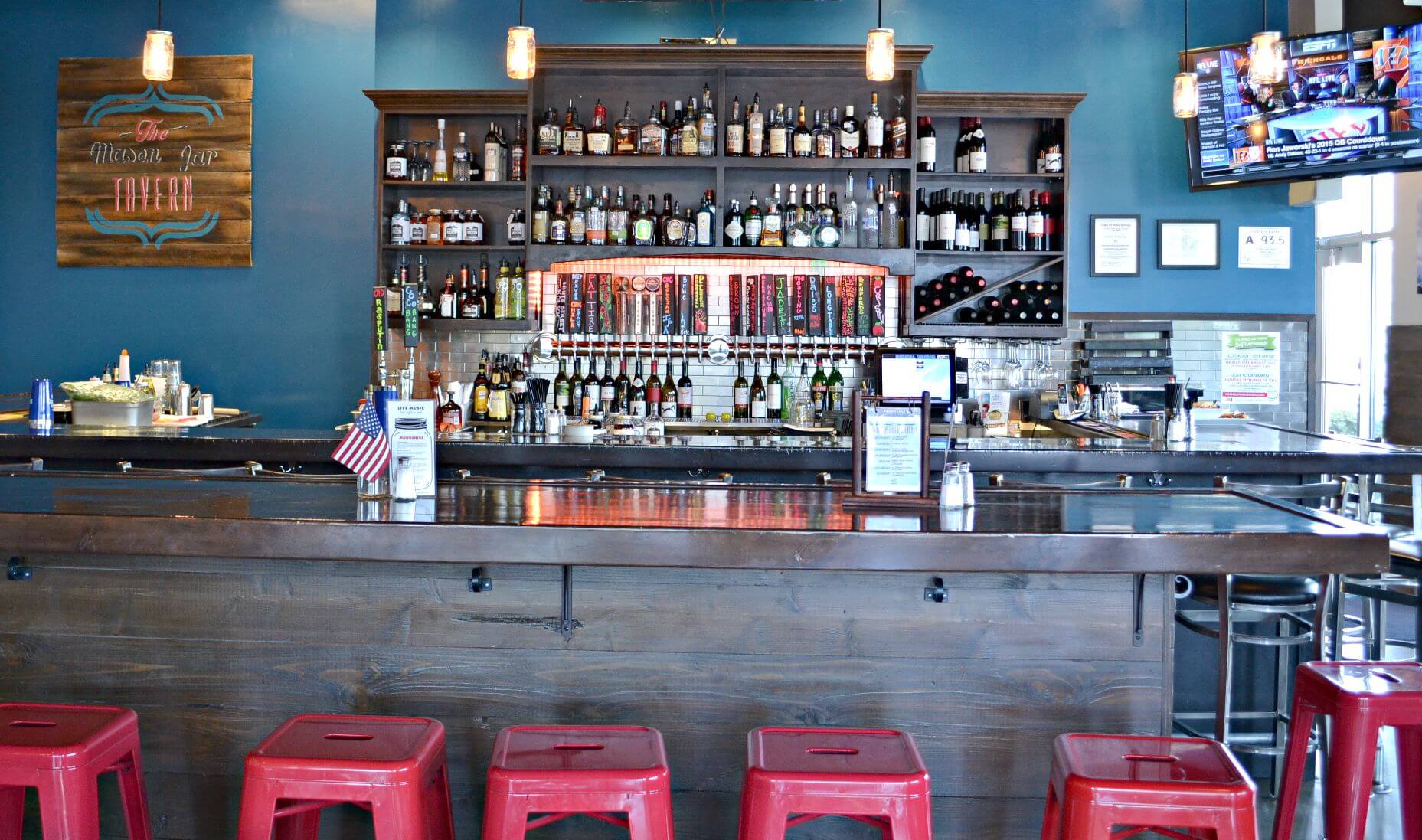 This local restaurant has a fantastic menu full of southern favorites with a modern twist.  Owners Maggie and Johnathan Pierce envisioned "a dining room full of people enjoying a delicious meal together… and of course mason jars full of their favorite beverage."  With a relaxed, welcoming atmosphere paired with mouth watering food and drinks, The Mason Jar Tavern has quickly become a neighborhood favorite.  Their slogan, "Where you jar is always full", is apparent in every aspect of the restaurant, especially behind the bar with The Mason Jar Tavern's Master Mixologist, Jennifer McArdle.  Jennifer's passion, cheer and creativity can be tasted in each drink she creates.  When put to the test to come up with unique cocktails using fresh herbs, Jennifer definitely delivered.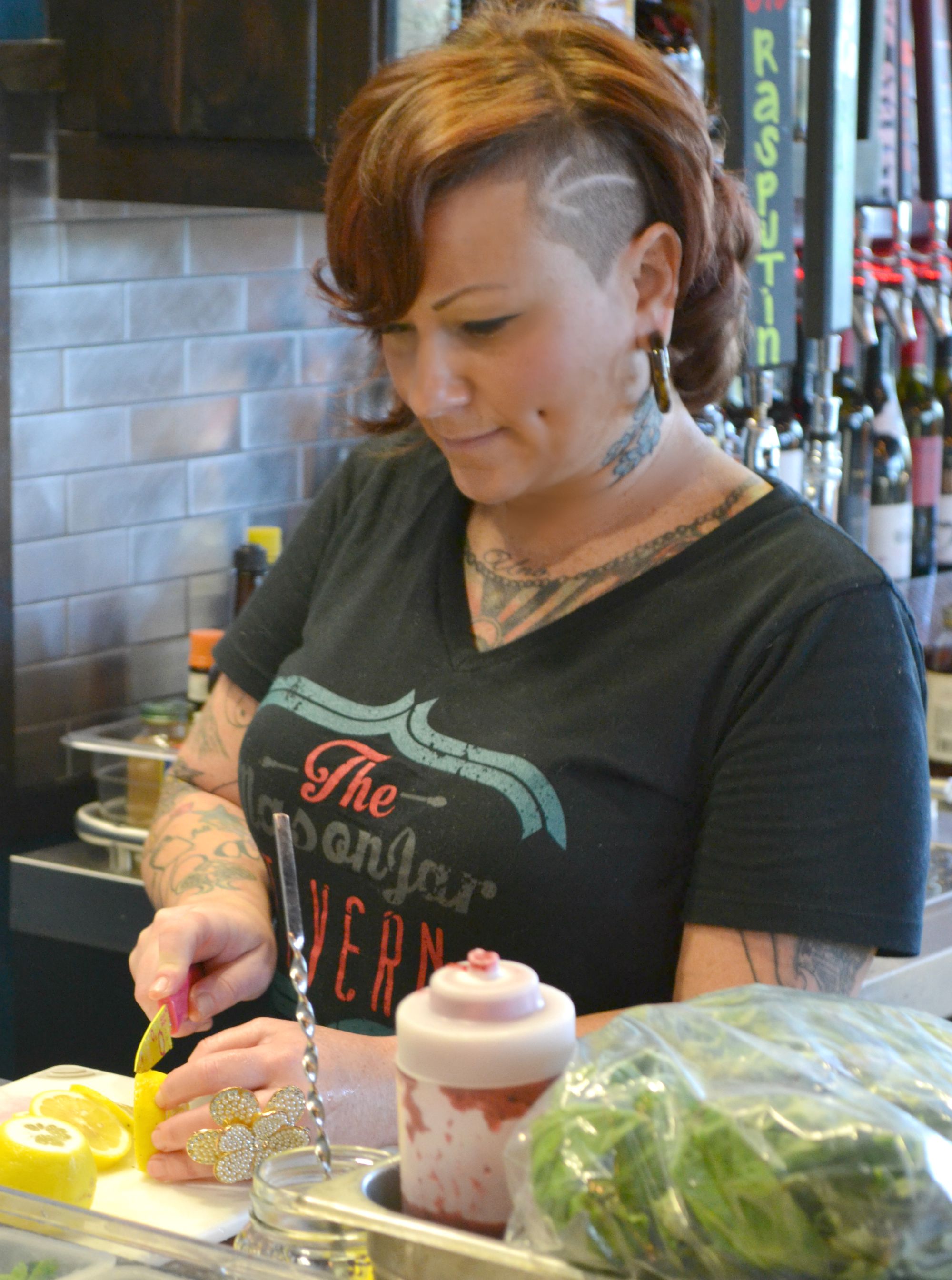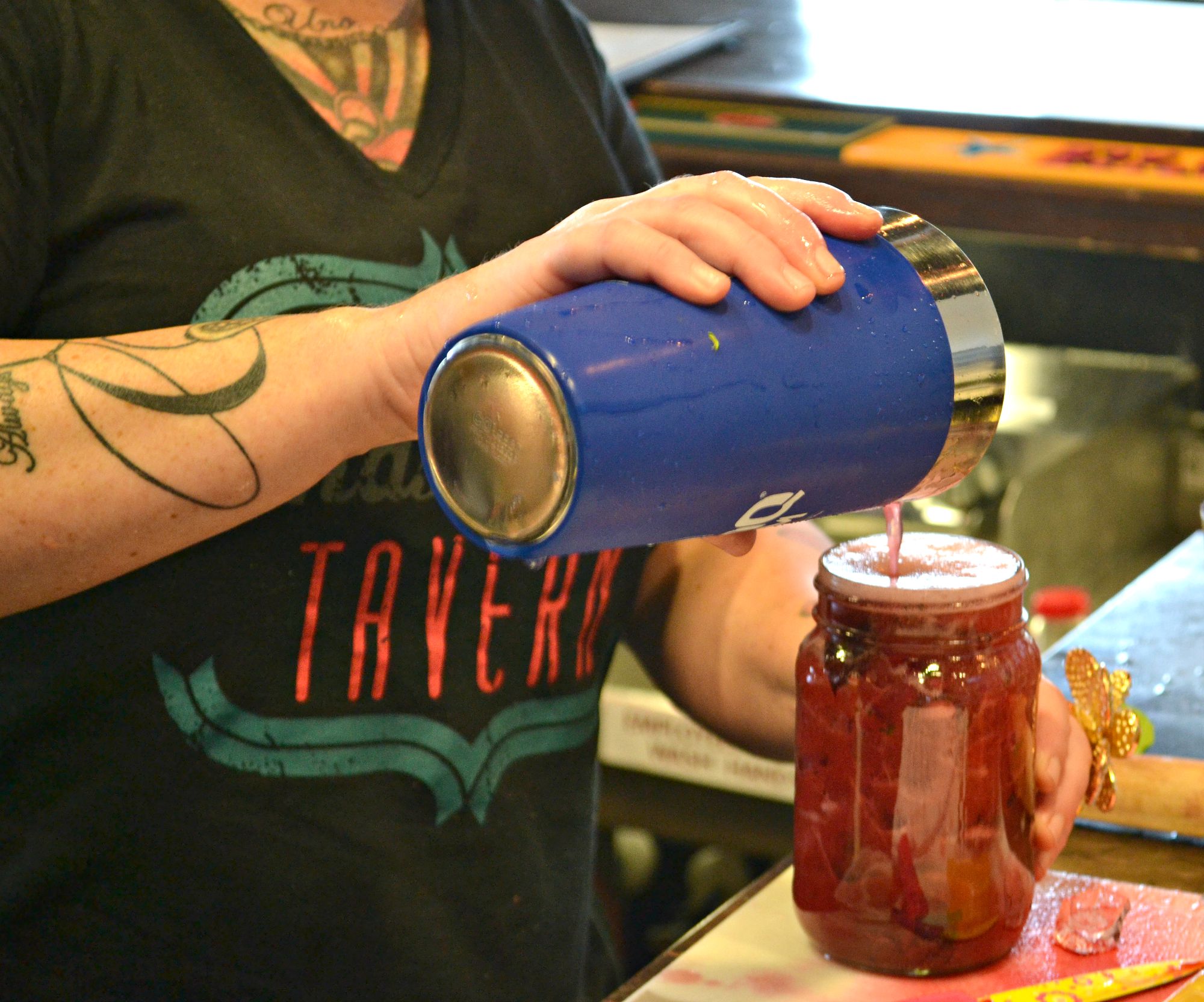 Try these recipes from Master Mixologist, Jennifer McArdle:
BLUEBERRY BASILITO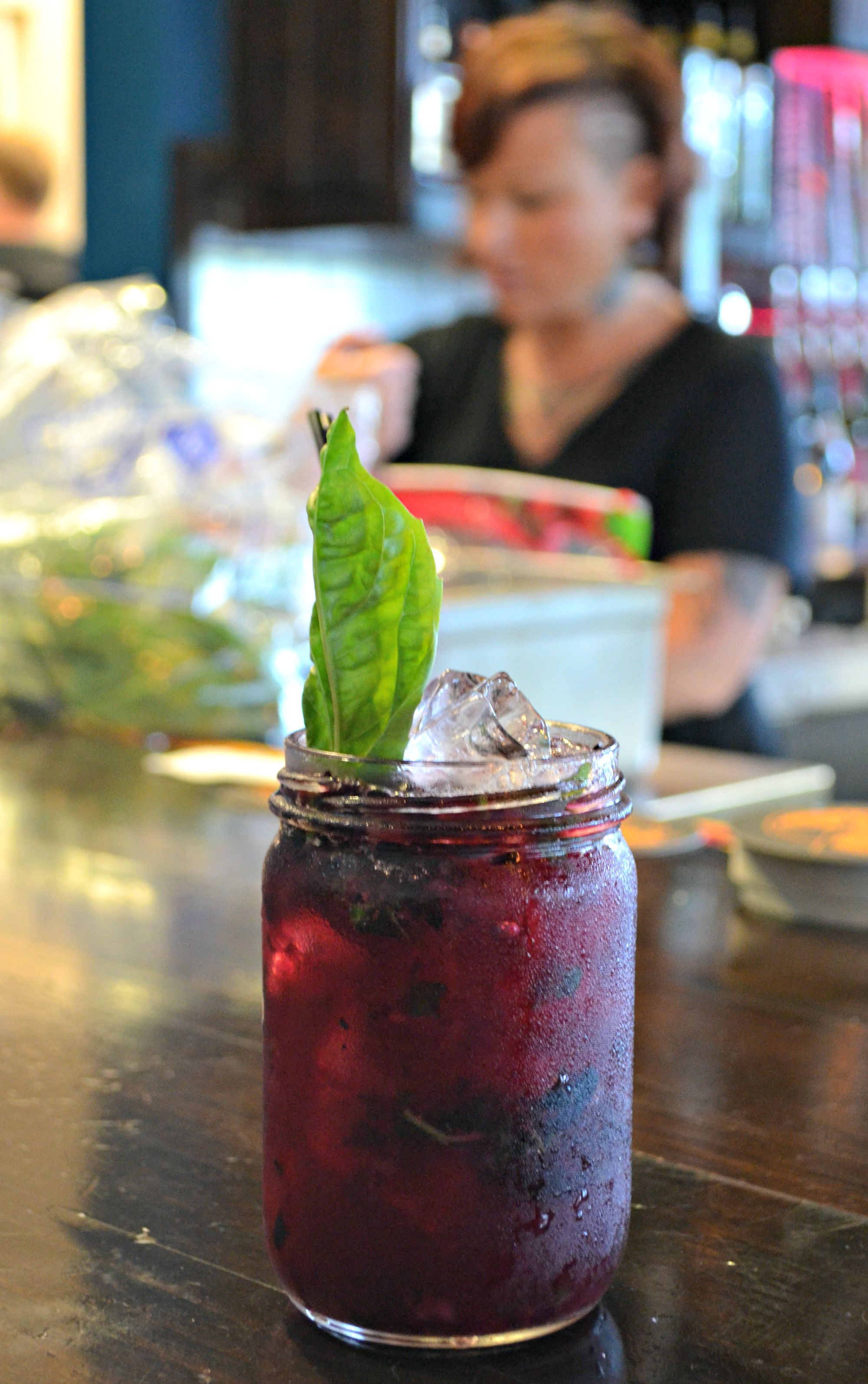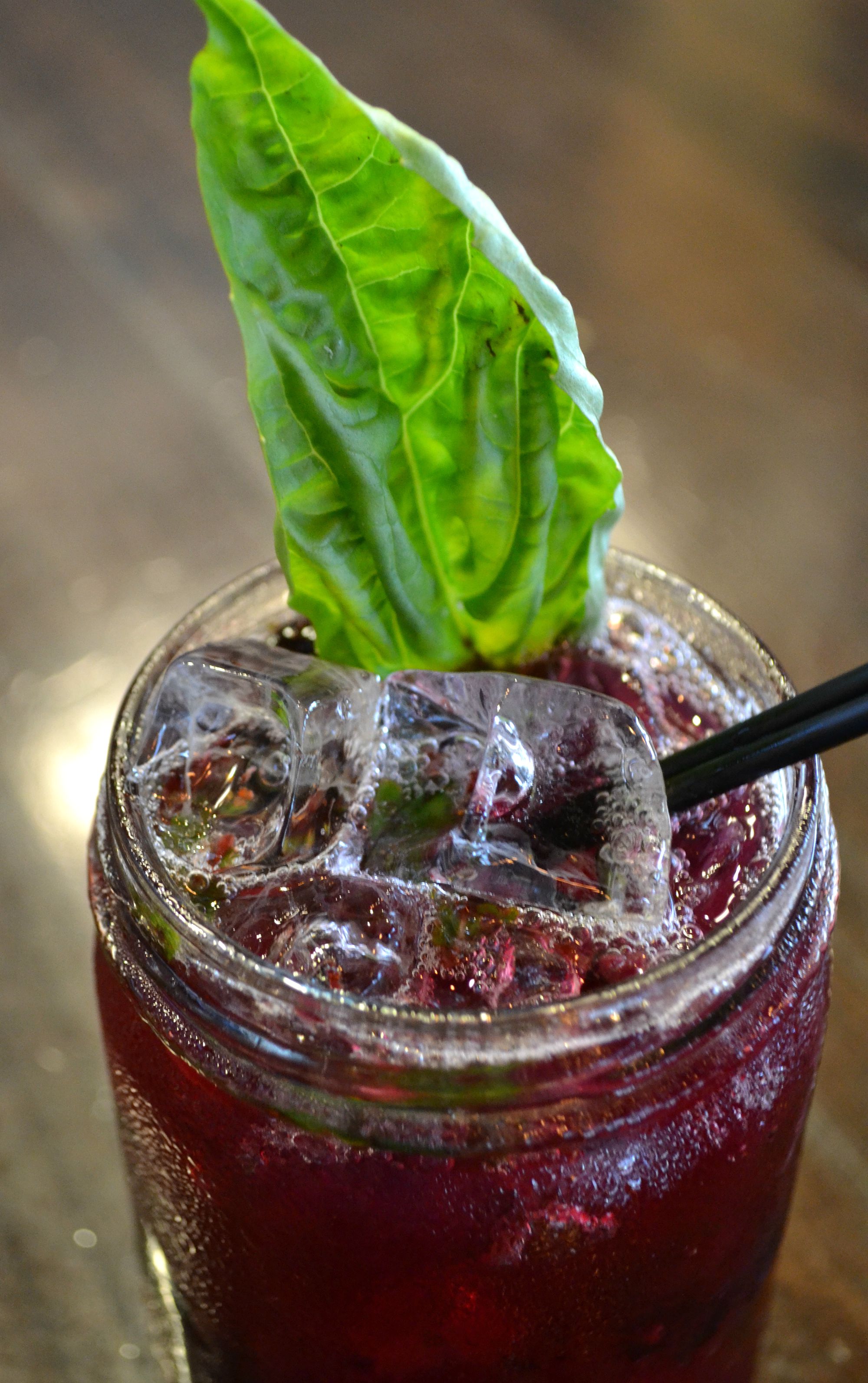 Ingredients:
1.5 oz M

idnight

 Moon Blueberry Moonshine from Madison, NC
4 basil leaves
2 tbsp. of sparkling soda water
1.5 oz. thawed, frozen organic blueberries
2 tbsp. roses lime juice
Directions:
Place basil , sugar, and sparkling soda water in 16 oz. Mason Jar, & muddle lightly
Add blueberries, crush & stir
Add blueberry moonshine and lime juice
Stir gently
Place 1 basil leaf on top after topping with a couple fresh ice cubes
CHERRY MINT JULEP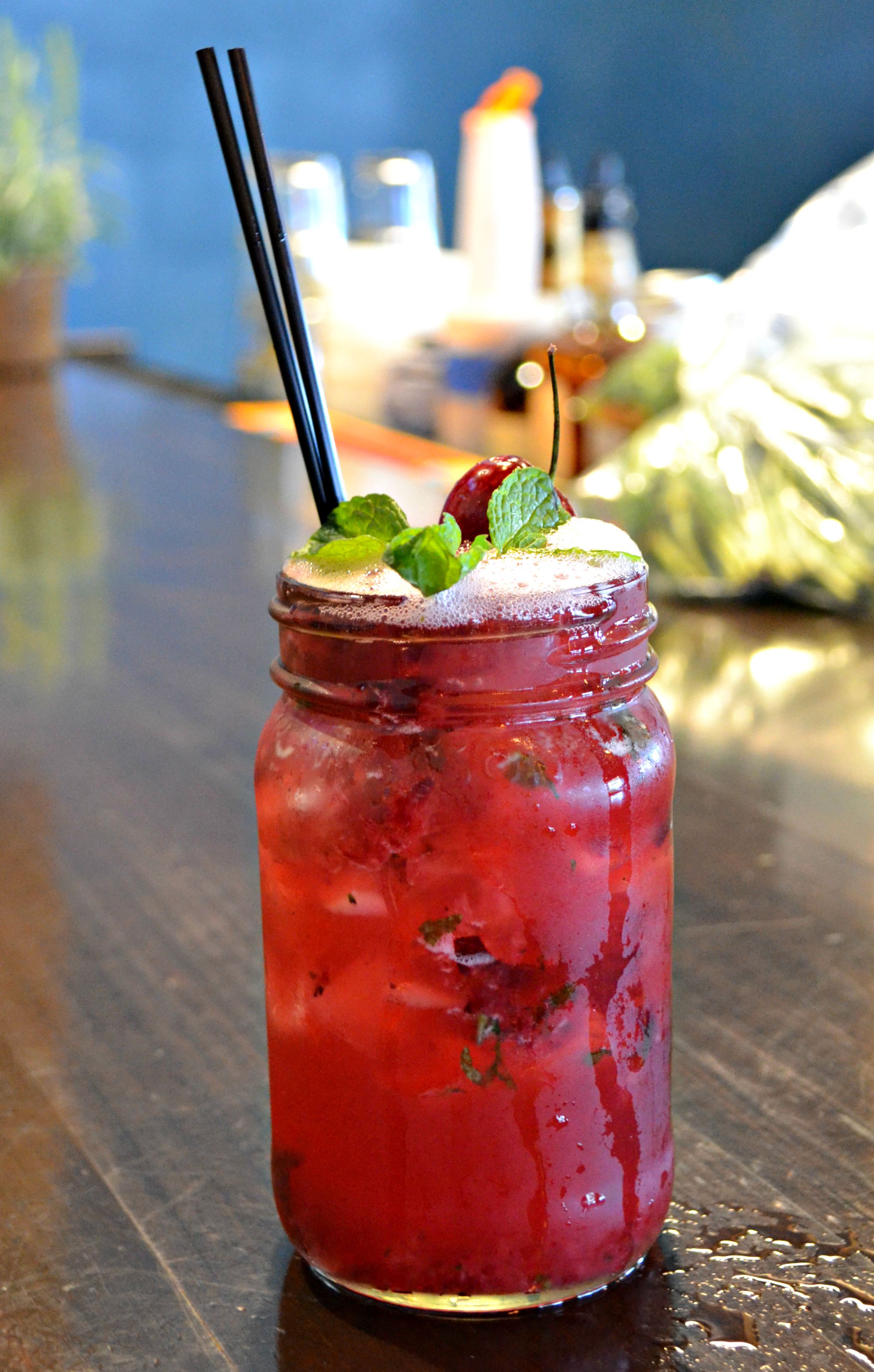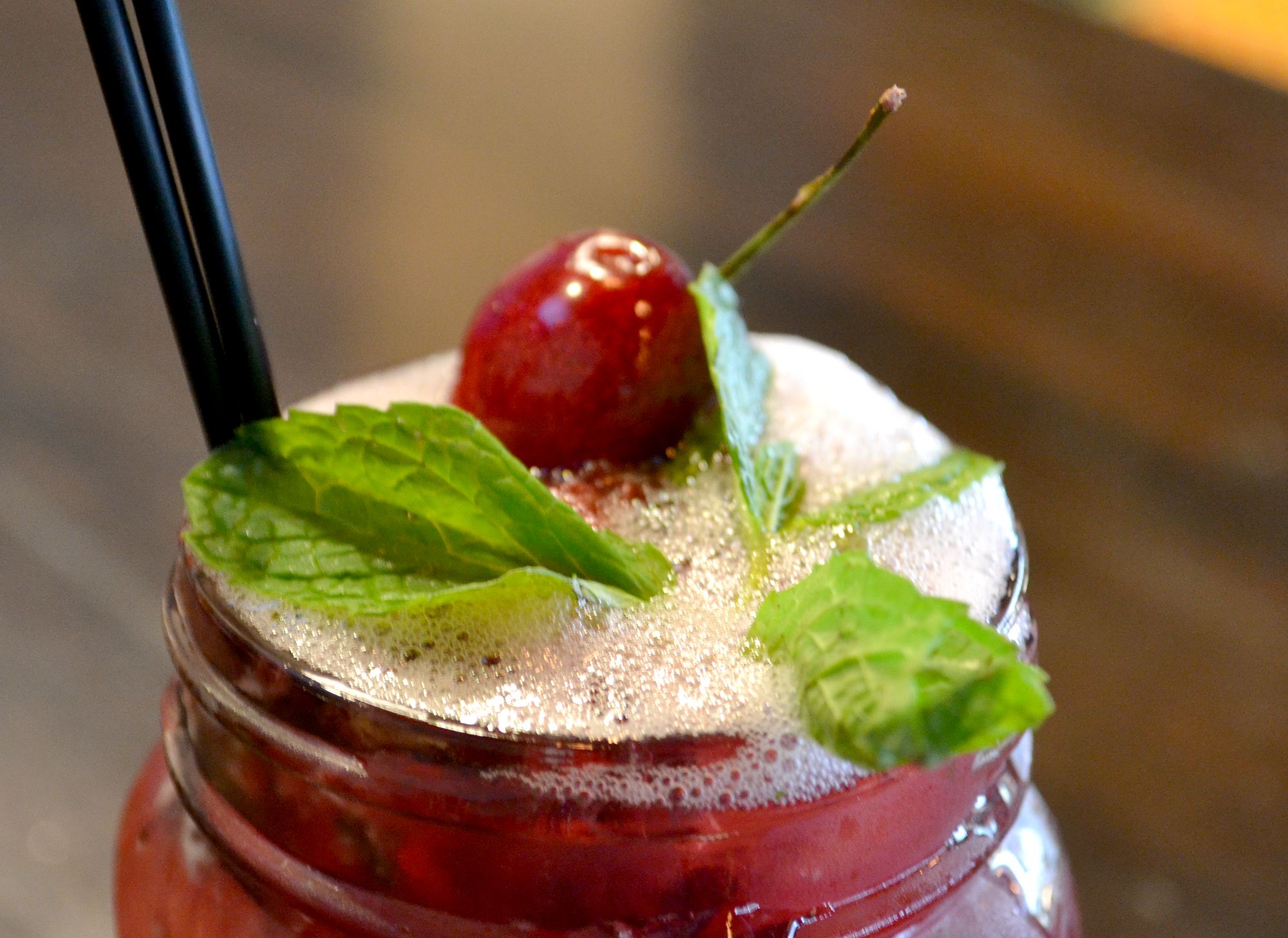 Ingredients:
1.5 oz. M

idnight

 Moon Cherry Moonshine from Madison, NC
4-6 mint leaves
2 tbsp. RAW sugar
2 tbsp. water
6 fresh pitted organic cherries
.5 oz. Jim Beam Rye
Directions:
Muddle mint leaves, sugar, cherries , & water
Fill shaker with cherry moonshine and ice, shake very well.
Top with a few fresh cubes of ice
Served in a 16 oz. mason jar
Garnish with mint sprig and fresh cherry
A BERRY GOOD THYME
*this can be served as a non-alcoholic beverage*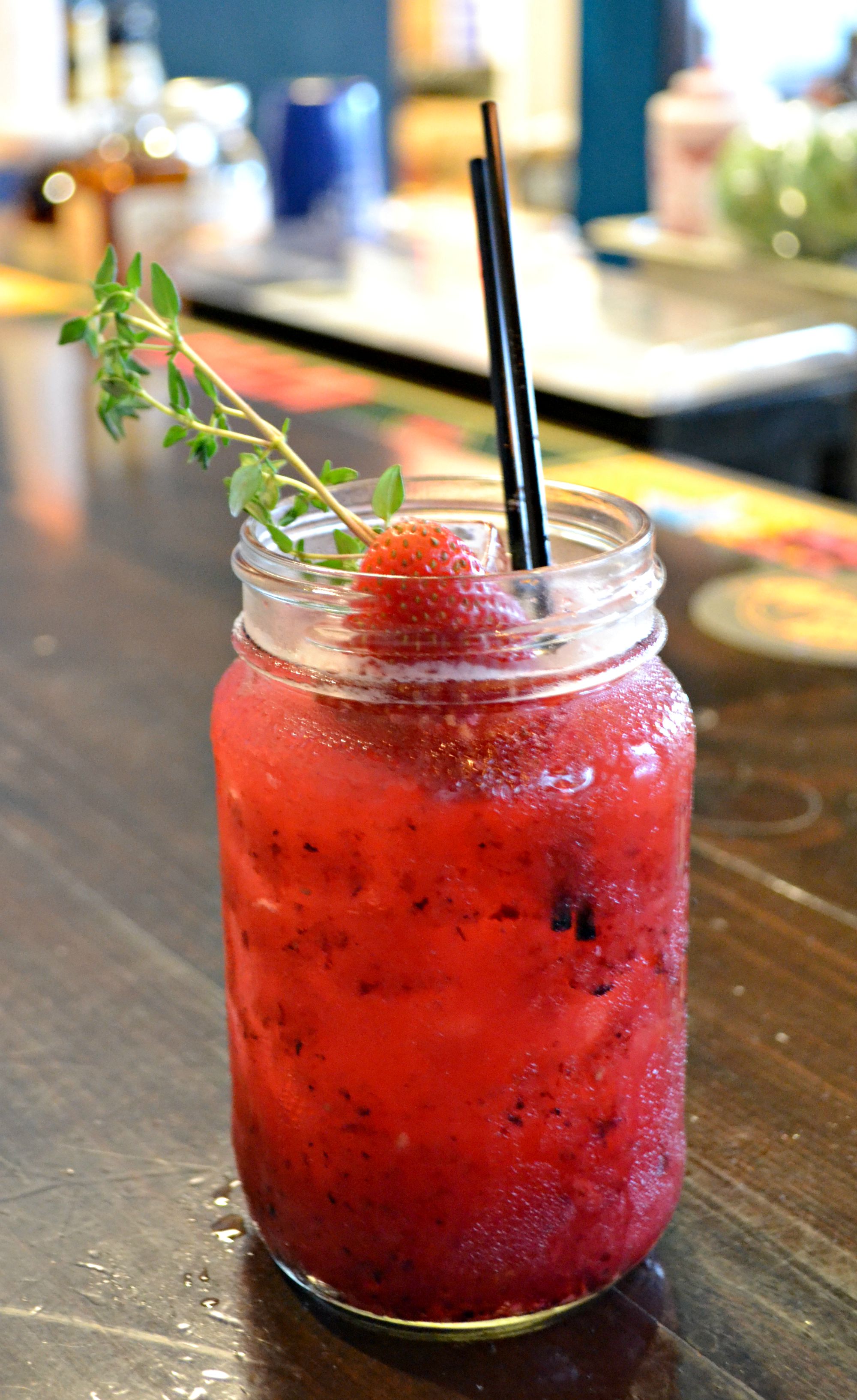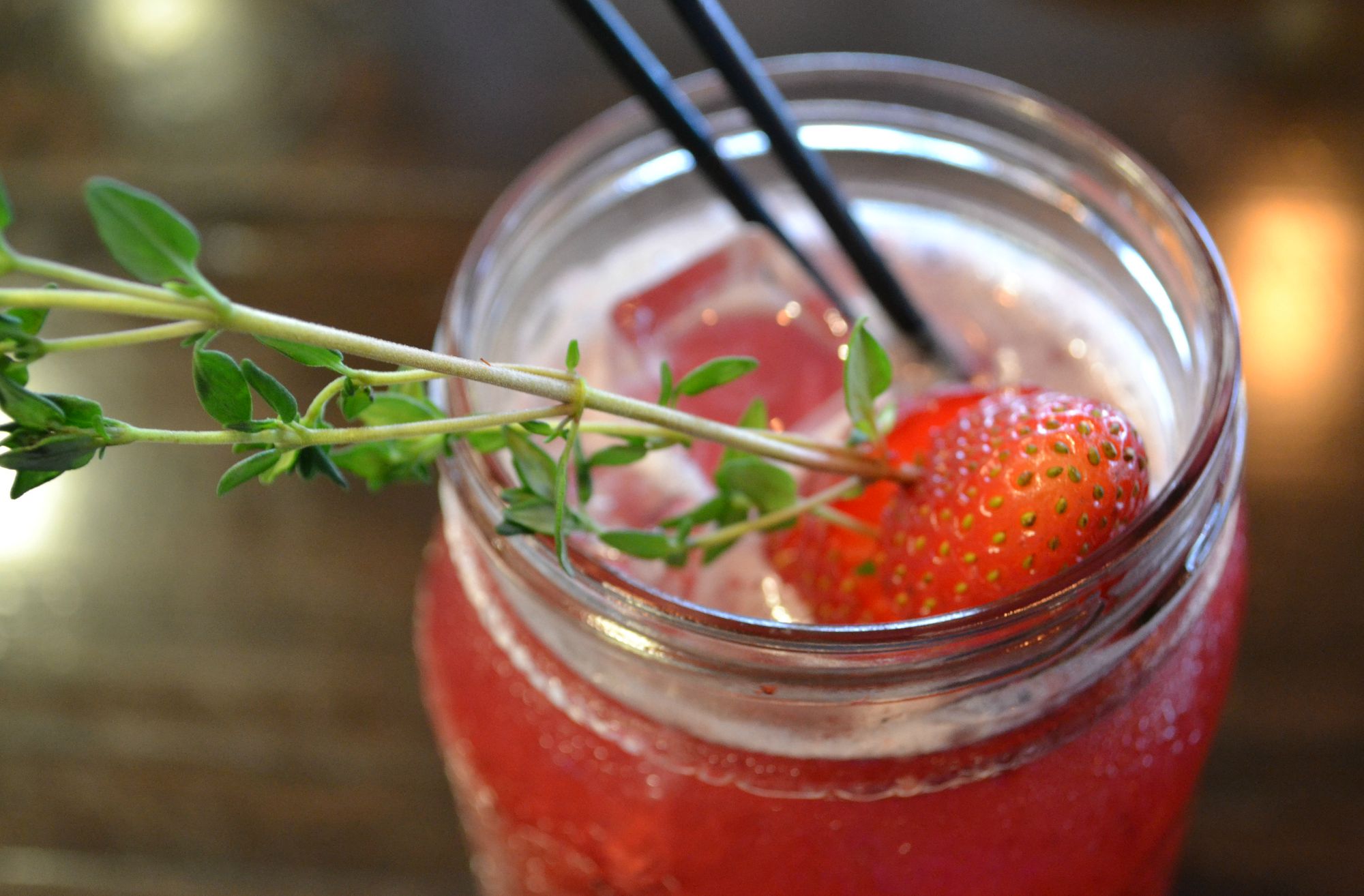 Ingredients:
fresh thyme
water
white sugar
fresh raspberries
fresh strawberries
fresh blackberries
fresh lemon
fresh pitted cherries
Directions:
Make a simple syrup with hot boiling water and granulated sugar
Soak thyme in hot water for ten minutes, add zest & skin of lemon
Let cool at room temperature then refrigerate.
Puree all fruits, minus the lemon.
Add fresh lemonade
Shake, serve in 16 oz mason jar
Garnish with strawberry & thyme
LAVANDER LEMONADE
 *this can be served as a non-alcoholic beverage*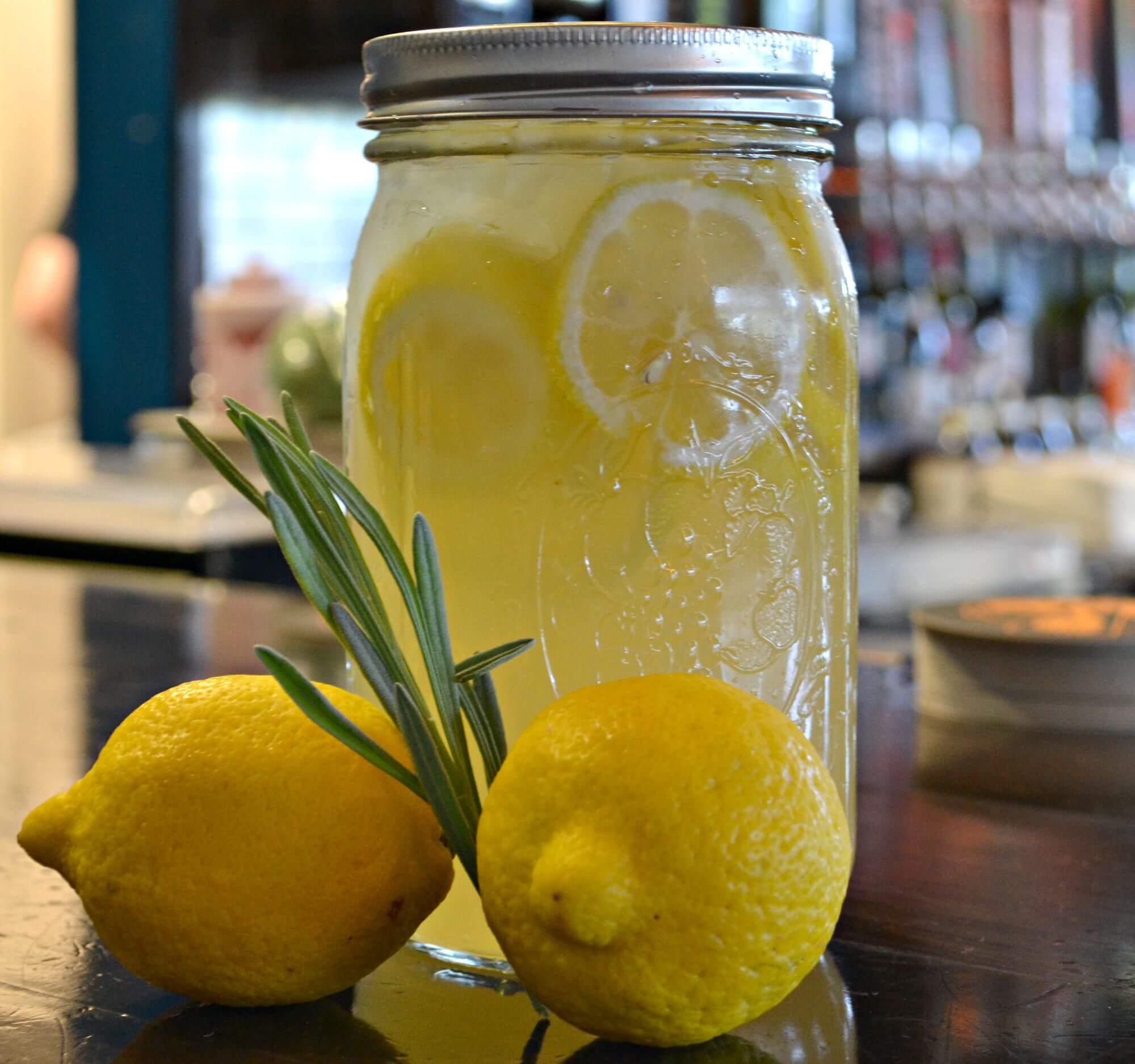 Ingredients:
fresh lavender
fresh lemons
white sugar
water
Directions:
Boil water, add fresh lavender, steep for 10 minutes, add sugar for a simple syrup.
Add fresh lemons and water for lemonade.
Cover and allow to chill & steep together for 1 hour or more
Each of these fruity and herby recipes can easily be made at home, or go see Jennifer at The Mason Jar Tavern and ask for one of her Fairview Garden Center specialties!  For more on how to grow these easy herbs in your garden, click here for our Guide to Common Herbs.