Hot Perennials for Summer
Sizzling Summertime Perennials
Your garden, pots or patio can pack a punch of color even in the sizzling summer months.  Perennial plants can be low maintenance, big bloomers and add great textural interest in the landscape.  A colorful summer palette can be created in the sun or shade using perennials that have been carefully selected for flower, foliage and maximum impact.  Here are a few of our favorite perennials for the spring and summer garden:
Verbena 'Homestead Purple'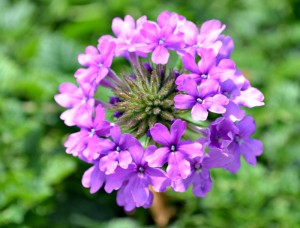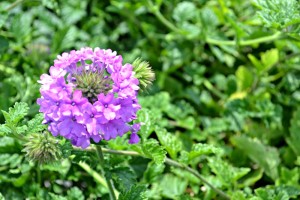 A ground cover favorite known for its long bloom time and vigorous growth rate. A very low maintenance perennial with continuous deep purple blooms.
6" – 10" tall
Full sun
Blooms summer into fall
Deer Resistant
Attracts Butterflies
Drought Tolerant
Lantana 'Miss Huff'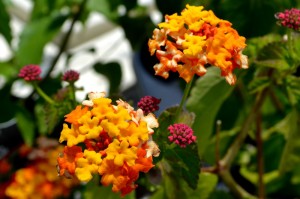 A must have for your perennial garden. Very long blooming, drought tolerant and needs little attention.
3' – 6' H
Full sun
Blooms summer to fall
Deer Resistant
Attracts Butterflies
Ceratostigma plumaginoides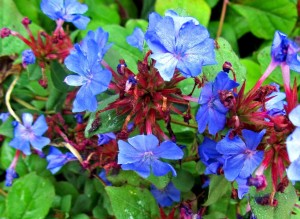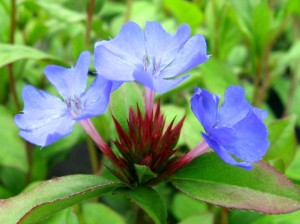 This low-growing groundcover, often called "Blue Leadwort" or "Dwarf Plumbago" puts on a show in both summer and fall.  Brilliant blue flowers in the summer give way to bronze-maroon foliage in the fall.  It's a showstopper in the front of a perennial border or color bed.
8-12″ tall
Blooms late summer – early fall
Needs well-drained soil
Echinacea (varieties)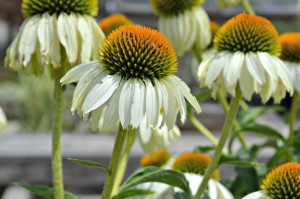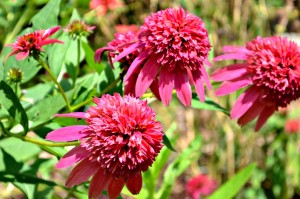 Echinacea, or Cone Flowers, come in a variety of shapes and sizes with wonderful daisy-like blooms from midsummer until early fall.  Heat and drought tolerant.  Pollinators like butterflies and bees love them!  Great varieties include:
Magnus – Tolerates dry, poor soils and is easy to grow! Attractive rose-purple flowers with a rust-colored center.
24 – 36" Tall
Full sun|
Blooms midsummer – early fall
Deer Resistant
Attracts Butterflies
Hot Papaya – The first orange-red double coneflower. Color does not fade on this fragrant bloomer. Adapts to dry or moist soils, easy to grow & excellent cut flower.
30" – 36" H
Full Sun
Blooms Summer – Fall
Deer Resistant
Attracts Butterflies
Pica Bella – A new unique variety with spidery, thin, rosy petals and cinnamon orange cones. this variety would match up nicely with Rudebeckia 'Henry Eilers'.
24 – 36" H
Full Sun
Blooms Mid- late September
Deer Resistant
Attracts Butterflies
Hardy Hibiscus (varieties)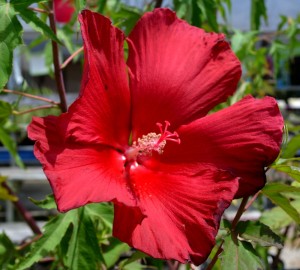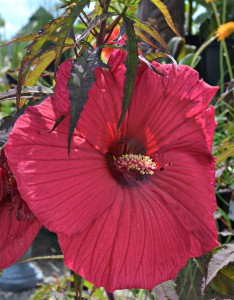 Attractive to butterflies & hummingbirds, these long blooming natives are great for wet locations and waterside, but tolerate dry spells.
30" – 36" Tall
Full Sun
Blooms July to September
Prune early in the season to maintain size.
Deer Resistant
Hosta (varieties)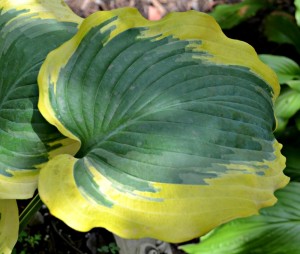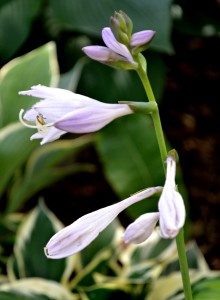 Hostas are considered by some to be the number one selling perennial plant. It is truly a spectacular foliage plant with some varieties producing beautiful blooms and nice fragrances.
Like other perennials, every year they become larger and more full. With all the choices in color, texture, size, and patterns on leaves, the hosta has become a favorite of many gardeners to use in shady landscape areas.
Hosta Info & Care Guide (.pdf)