Houseplants To Pair with Poinsettias
Poinsettias can be easily combined with an assortment of houseplants, succulents, or cactus in a pretty pot or container to create and showcase a beautiful holiday arrangement that will last well into the New Year!
Displays can be large, medium, or small using the Poinsettia as the display's main attraction. Poinsettias sizes usually range from 10", 8", 7", 6", and 4" and can be combined with plants of similar or smaller sizes in displays or centerpieces. The display of plants does not necessarily need to be permanently potted in the container of choice either. You can line the bottom of the container with plastic and provide saucers for added moisture protection. Whether making a large, medium, or small display, you can be creative with companion plants of different heights using upside-down empty pots inside the container.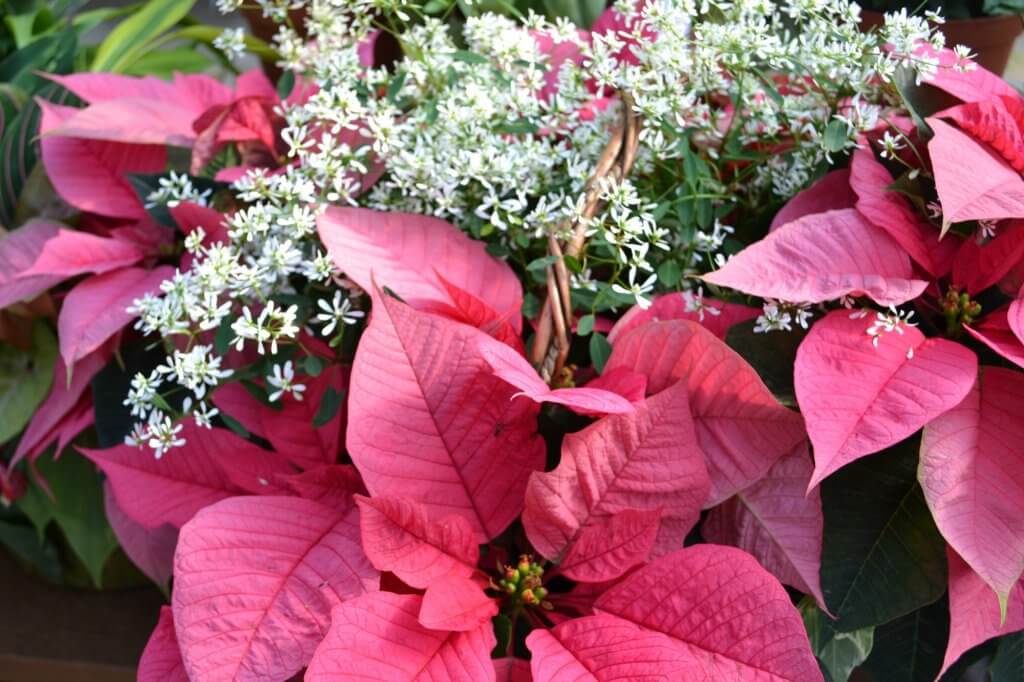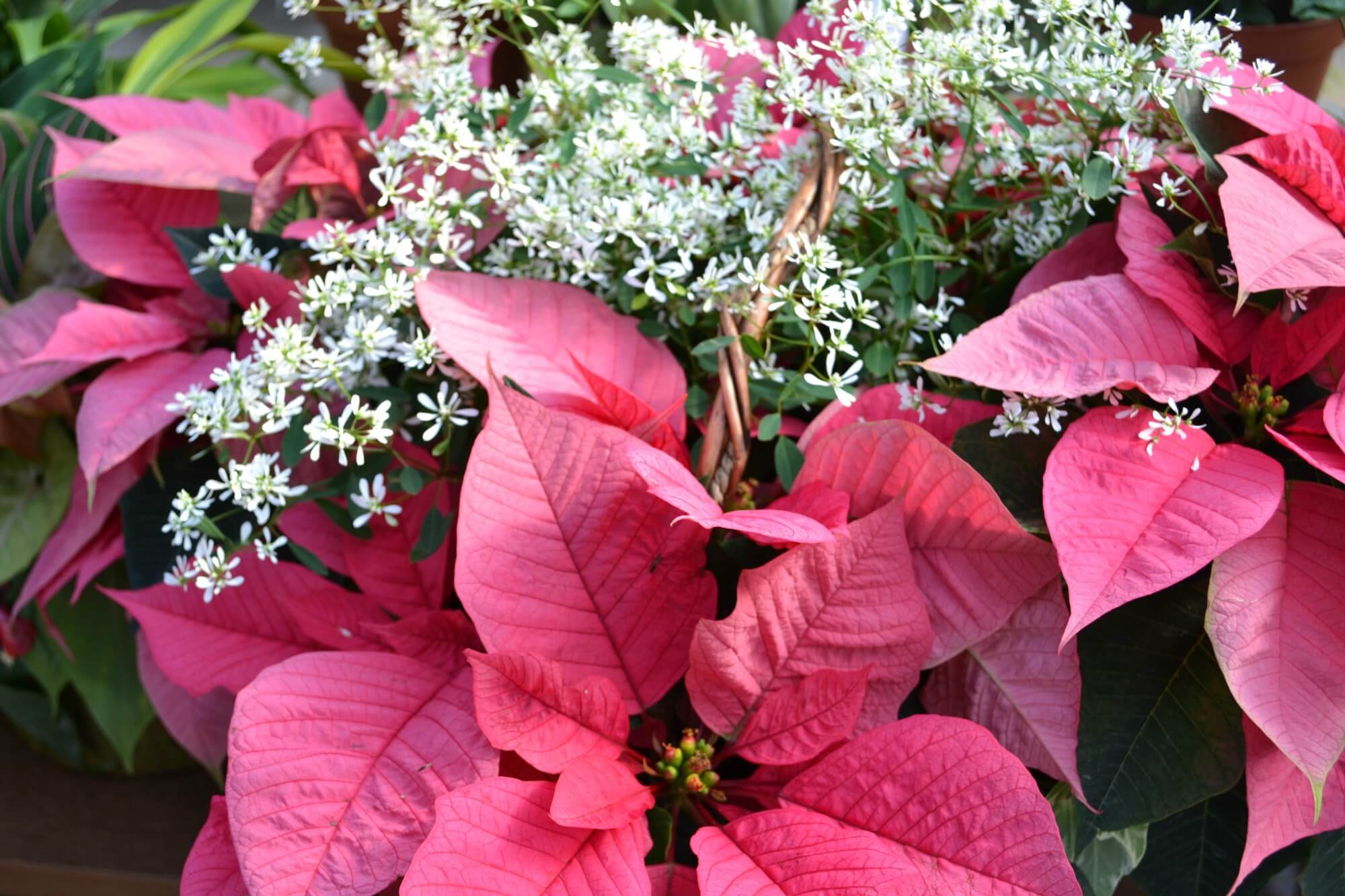 Diamond Frost
This Euphorbia is a perfect complement to poinsettias of any color. A colorful poinsettia alongside of or on top of hundreds of tiny white flowers resembling snow is a wonderful companion plant.
Ferns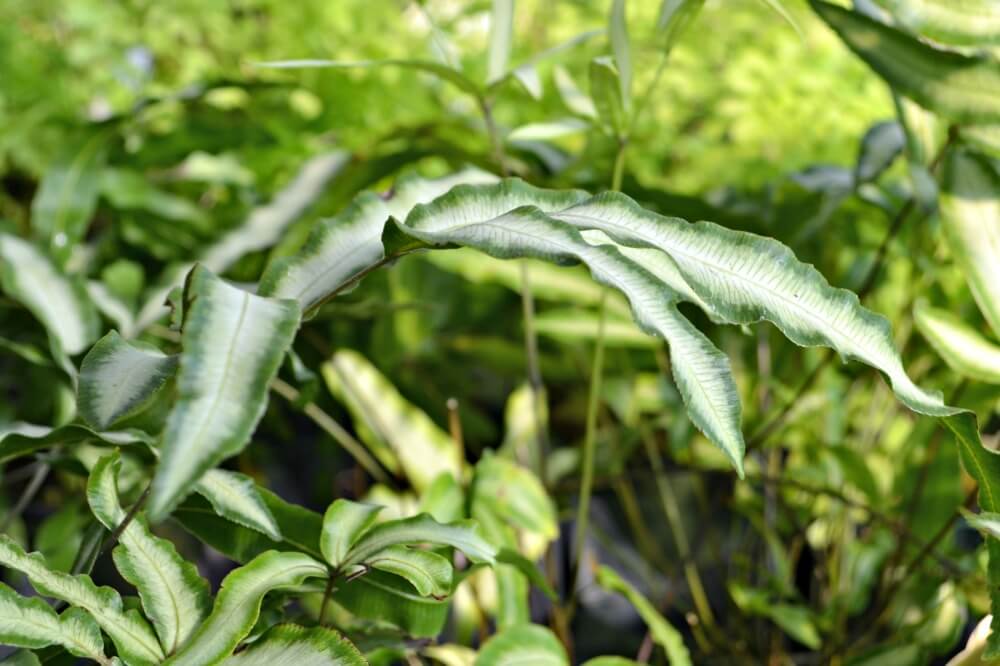 Ferns of all types add great texture in Poinsettias arrangements. Asparagus Ferns, Maidenhair Ferns and Button Ferns add a great touch of green a fill displays with cascading foliage. With growing popularity, Frosted or Frosty Fern with white-tipped leaves give a snow-frosted appearance to an indoor container garden.
Cascading Houseplants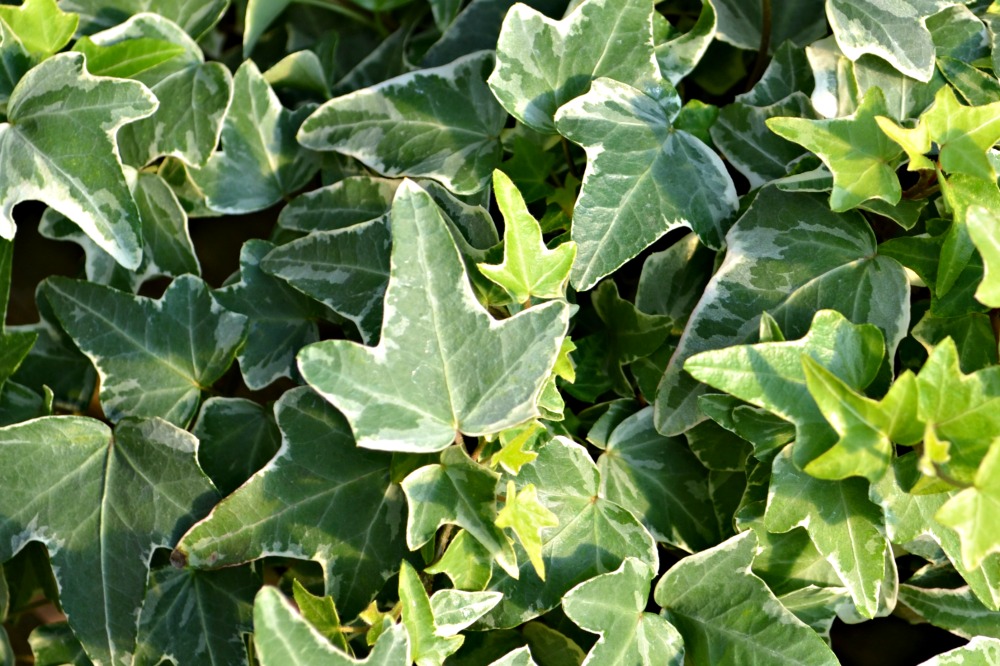 Great winter Houseplants with a trailing habit include:
Ivy
Dracaena
Arrowhead
Fittonia
Prayer Plants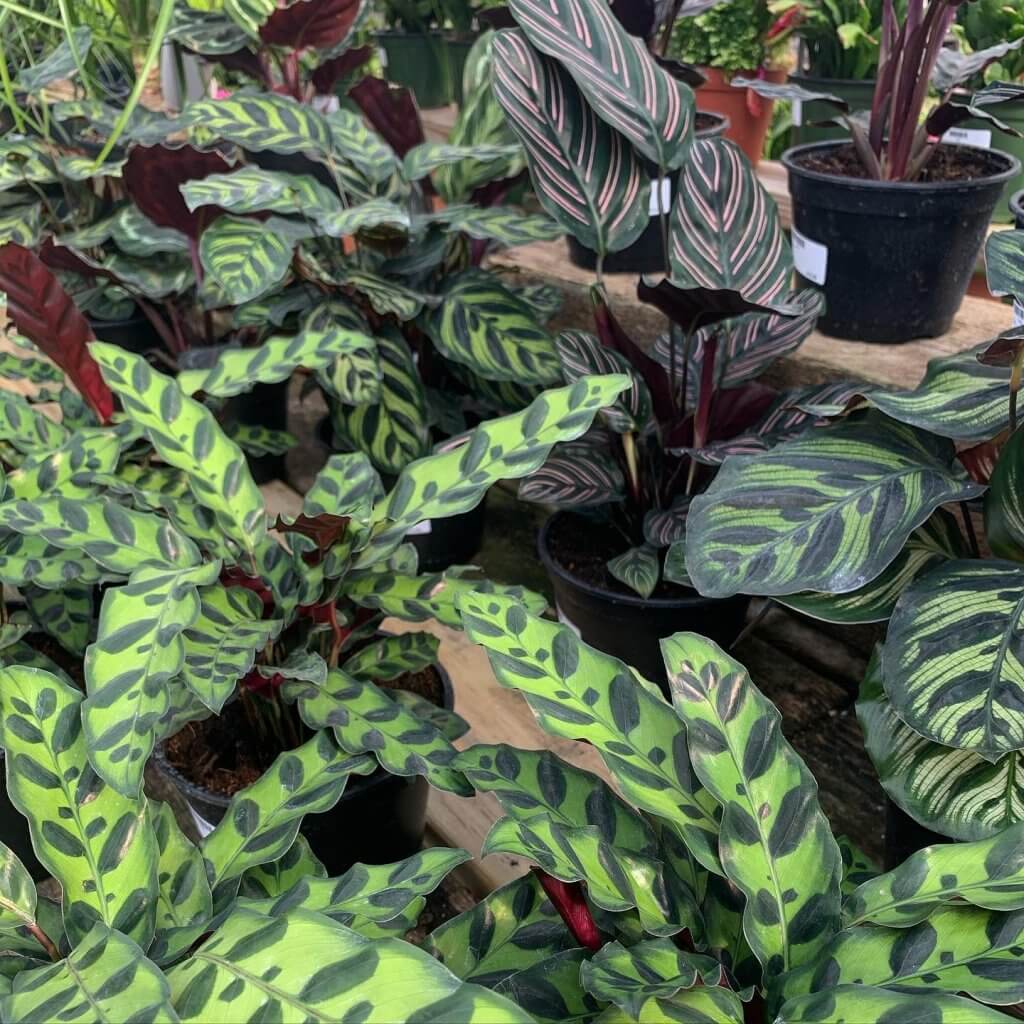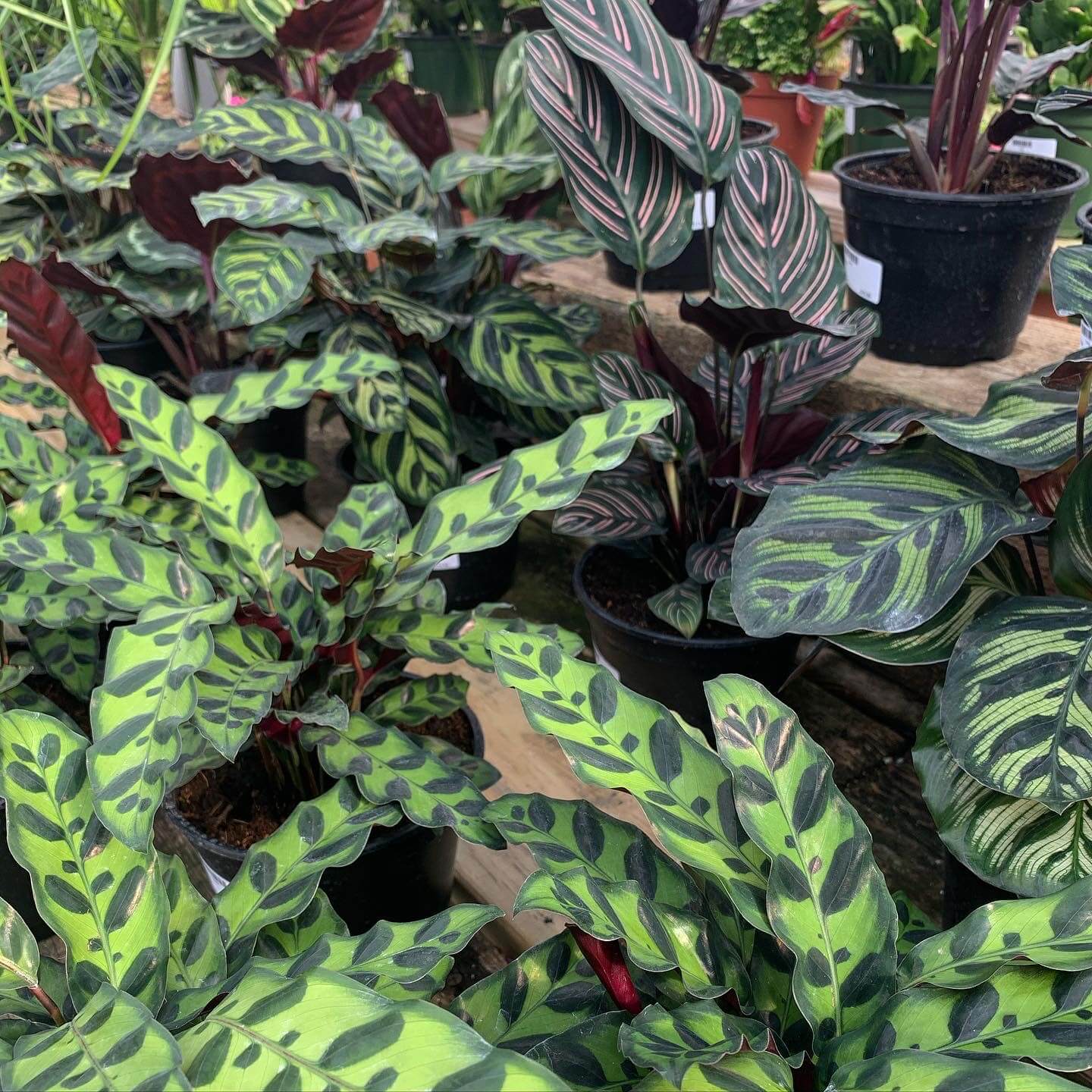 Calatheas/Marantas or Prayer plants with their unique ornamental, variegated leaves. All make great companions to provide a balance of foliage texture and different shades of green.
Blooming Houseplants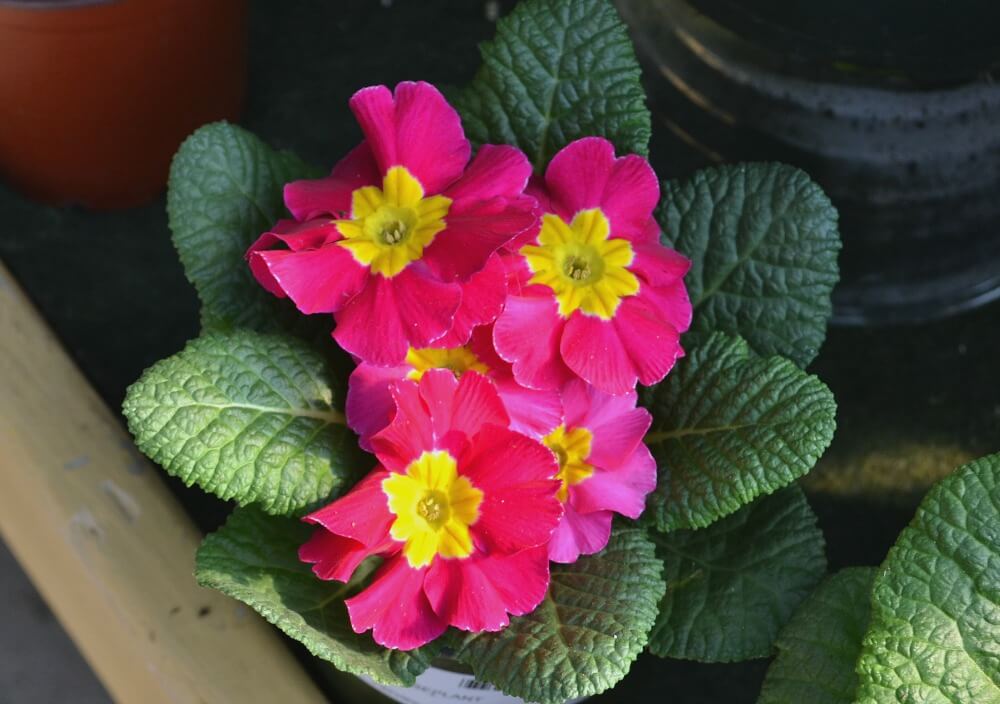 Other blooming houseplants with their wide variety of colors can also be creatively used such as African Violets, Kalanchoe, Cyclamen and even Christmas Cactus to complement and contrast with the different poinsettia colors.