Short Shrubs
Gardeners seem to have gravitated towards incorporating more shrubs that mature to small sizes in their landscapes. I feel like a combination of smaller lot sizes and a desire to replace the generic plants used by contractors on new home sites contribute to this trend. There are many different types of shrubs for use when ultimate height is an issue. Evergreen, deciduous (will lose leaves in winter), broadleaf, and conifers can be used to diversify the garden.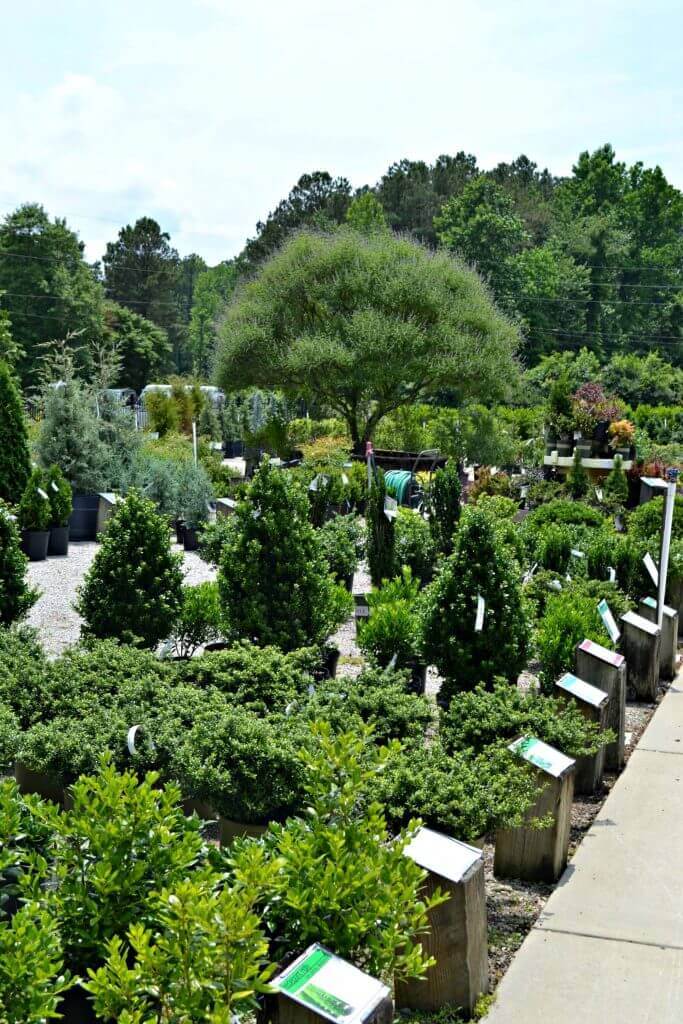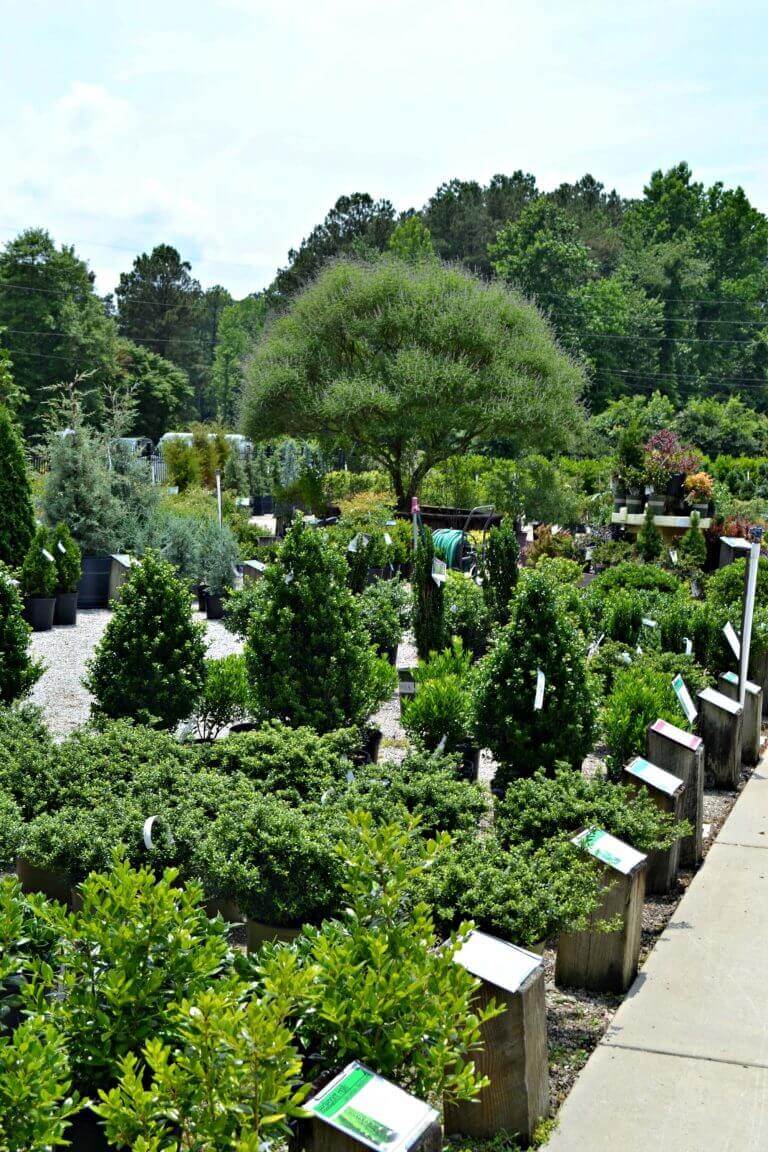 Japanese hollies (often confused with boxwood) seem to be the "contractors special" when it comes to new homes. They are generally inexpensive and fit well against the house as foundation plants under windows or in any other area where height is an issue. The problem that many gardeners have with Japanese holly is the fact that they are generic and fairly bland. These plants are not grown for their flowering ability or pretty foliage color. They are also somewhat prone to root rot diseases which can easily appear in poor draining areas near a home. Japanese holly still can serve a purpose in the landscape by use in knot gardens, as low evergreen borders, and can be quite attractive when mixed with the proper companion plants. Cultivars such as 'Hoogendorn', 'Helleri', and 'Soft Touch' mature at or below four feet in height. 'Compacta' is a larger growing cultivar that can reach six feet in height.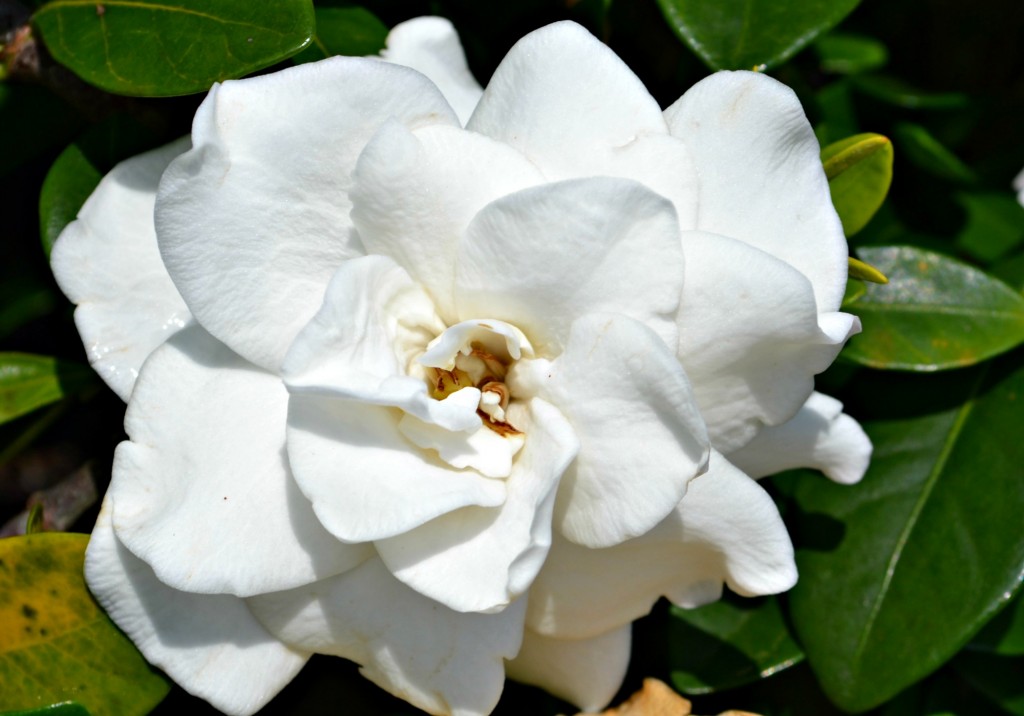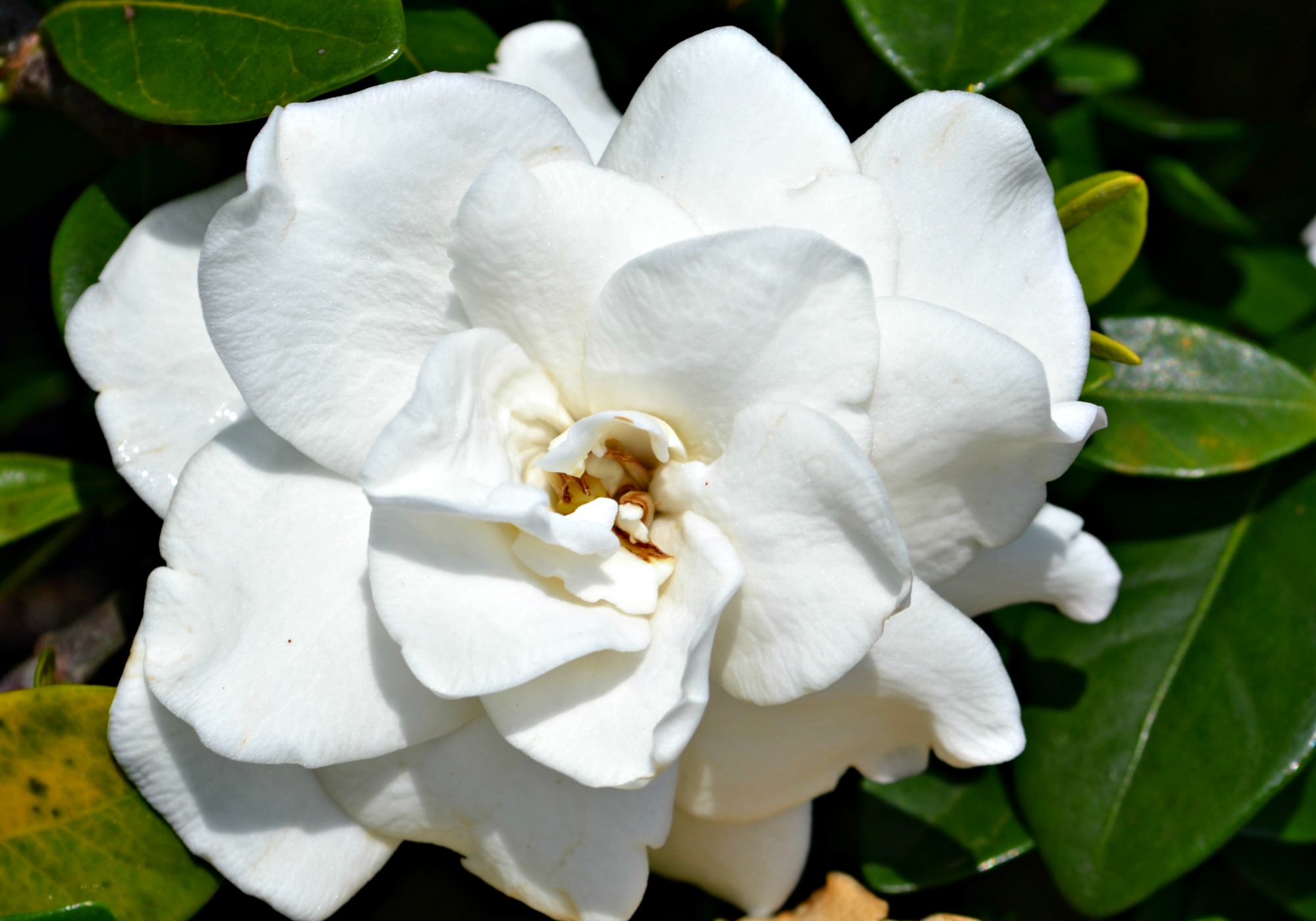 Gardenias have been utilized in southern gardens for years due to their attractive, glossy green leaves and sweet fragrance from the flowers. 'August Beauty' and 'Chuck Hayes' are two large growing cultivars that can reach over six feet in height and can be used as accent plants or small as a small screen. 'Radicans' and 'Frostproof' are two cultivars that mature under four feet in height. 'Radicans' is the smaller of the two maturing around two feet in height with a four foot spread. 'Frostproof' gets a little larger. Both have long, narrow leaves and the same white, fragrant flowers of the old fashioned gardenias during the summer months.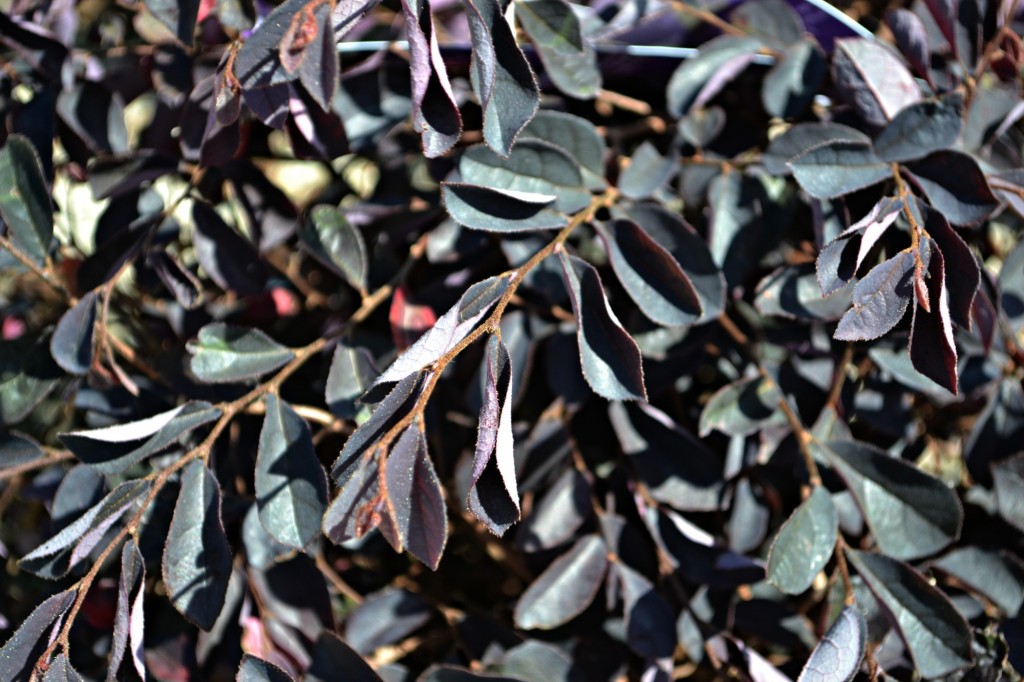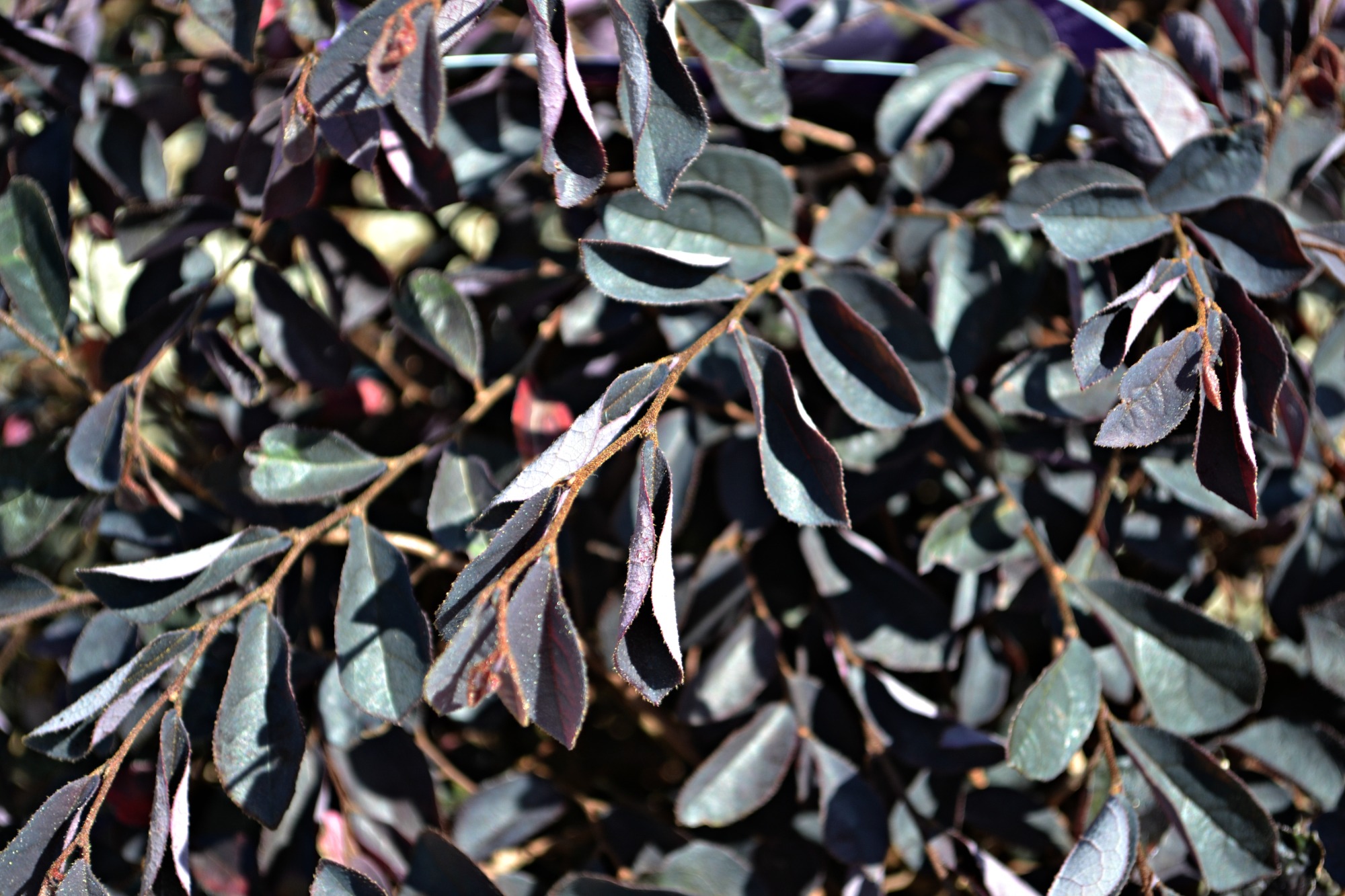 Loropetalum is a plant whose popularity has grown tremendously over the past ten years. It grows fast, is evergreen, flowers sporadically throughout the growing season, has purple foliage (or green), and is tough as nails. There is some bad information floating around in literature and on the internet in regards to the ultimate size of loropetalum. This has led to some loropetalum being planted in spaces that are too small for the mature plant. Look for 'Daruma' or 'Purple Pixie' to ensure you are planting a smaller cultivar. 'Daruma' is going to mature somewhere in the neighborhood of four feet. It is a slower growing cultivar that can be maintained at four feet pretty easily. 'Purple Pixie' is the shortest of the bunch. It is actually almost a groundcover form with a mature height around eighteen inches and a spread of a few feet.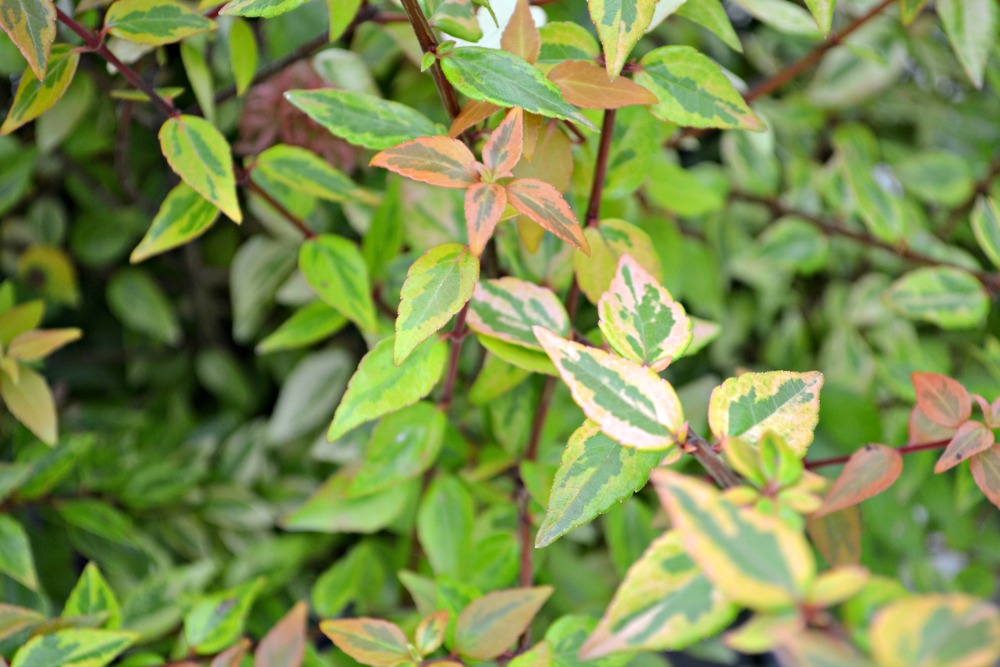 Abelia is another evergreen shrub known for its flowers and short stature. 'Little Richard' and 'Kaleidoscope' have been popular cultivars over the last few years. 'Little Richard' has solid green foliage and matures around three to four feet. 'Kaleidoscope' is a pretty variegated form with shades of cream, pink, and green in the foliage and maturing similarly to 'Little Richard'. Both cultivars have small, white, bell shaped flowers during the late spring and summer months that are great for butterfly gardens. Abelia can begin to look a little "hairy" during the growing season with many new shoots appearing on the plant. A quick haircut will do wonders to keep the plants neat and tidy.
There are several forms of juniper that remain under four feet and can enhance the garden. Many gardeners groan about juniper because they think of it as a boring plant that does not add appeal to the landscape. Cultivars like 'Andorra' and 'Angelica Blue' can add interesting color, form, and texture to the garden. 'Andorra' foliage is lime green during the growing season and transitions to a plum color during the winter months. 'Angelica Blue' maintains a steely blue color throughout the year. When combined with the correct plants, both of these cultivars spruce up the garden as well as provide backbone during the winter months.
Spiraea is another shrub that can add a lot of color to the garden. There are many different types of spiraea available with some being tall and some short. 'Gold Mound' and 'Magic Carpet' are two short cultivars that stay around two to three feet in height. 'Gold Mound', as the name implies, has chartreuse colored foliage and adds clusters of pink flowers in the late spring and early summer. 'Magic Carpet' is a green foliage form that stays a little smaller than 'Gold Mound'. 'Magic Carpet' also has pink flowers during the summer months. These plants will lose their leaves in the winter months, but they are worthy additions to the garden.
These are just a few short shrubs that can be added to the landscape. There are many more available in a wide array of colors and shapes.
Happy Gardening!
Brad Rollins