Small Ornamental Grasses
Little Grasses with Big Impact
Tall and stately ornamental grasses are a common landscape staple. They are often found cleverly placed on golf courses, gracing neighborhood landscape borders and anchoring large garden beds. Large grasses are great but there are equally gorgeous grasses which come in dwarf-size. Dwarf ornamental grasses provide contrasting color, texture and interest in the landscape without the sprawling size and height of their full-size cousins. Here are a few of our favorite small growing ornamental grasses: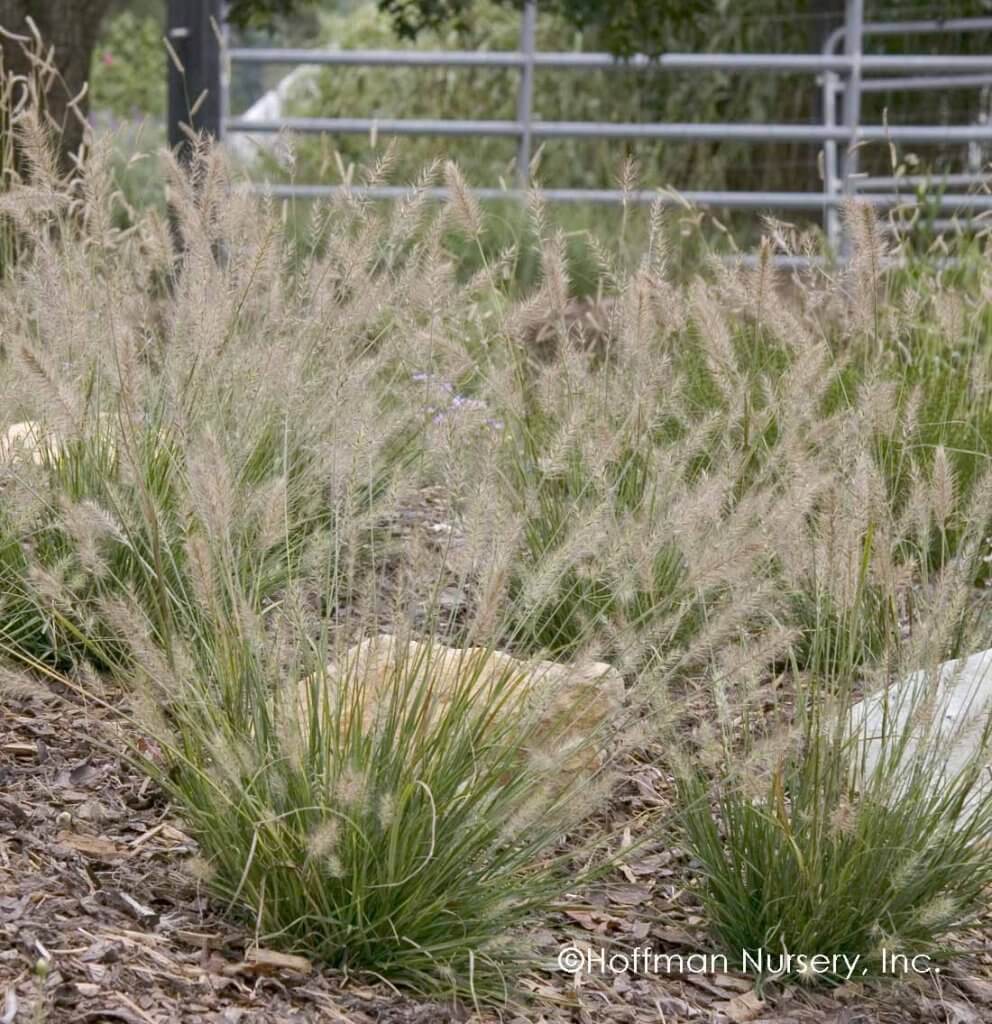 Pennisetum alopecuroides 'Little Bunny'
This is a miniature fountain grass which maintains a compact 8"-12" habit. The foliage is dark green and blooms with bottle brush-type seed heads from mid-summer throughout the fall. It grows in normal or sandy or rocky soil, preferring mostly-to-full sun. "Little Bunny" also does well in containers.
Pennisetum alopecuroides 'Burgundy Bunny'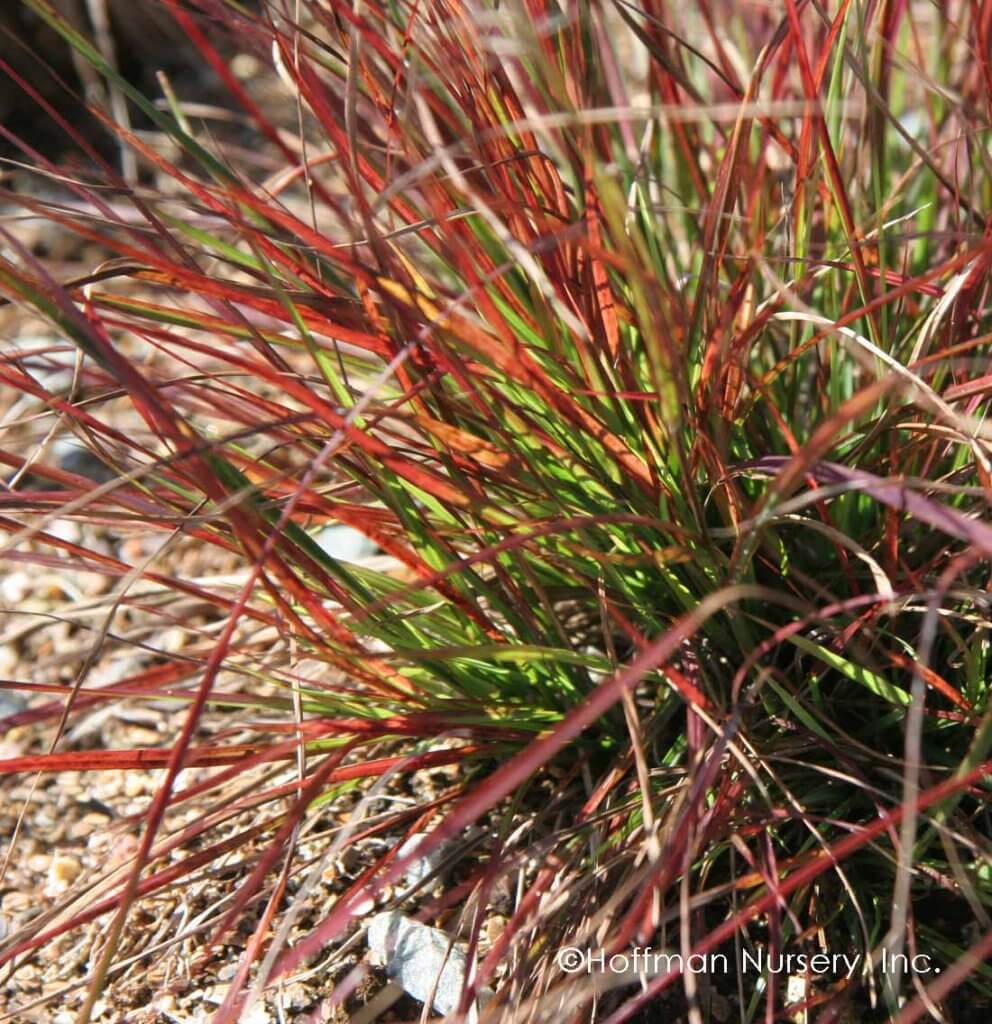 This is a gorgeous mutation of "Little Bunny" fountain grass. The foliage is blended with red and burgundy leaves which become more intensely colored in the fall. It tops off at 12"-16" in height, and thrives in all the same conditions as its greener relative.
Pennisetum alopecuroides 'Hameln'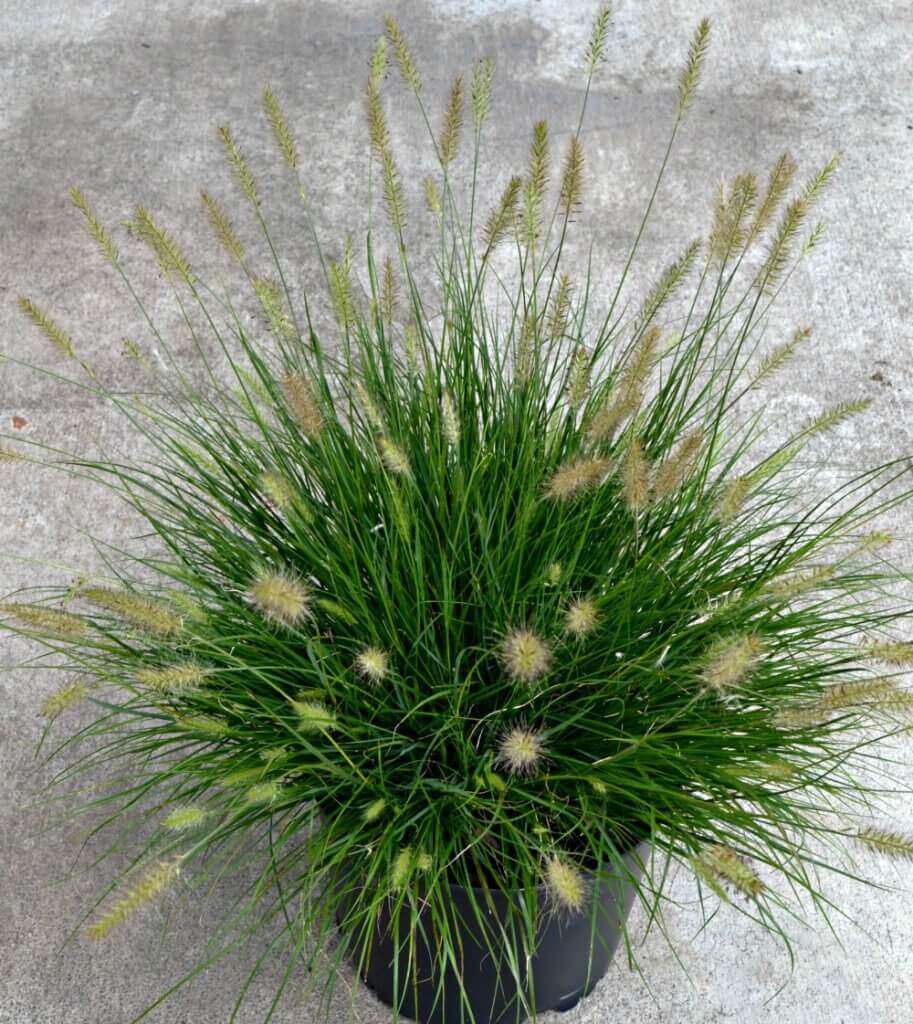 As a dwarf, rather than miniature, fountain grass, "Hameln" can grow up to 36" tall. The fine, green foliage has buff-colored seed heads in summer that turns rust-colored in fall. It prefers full sun, but will tolerate part sun. "Hameln" will also do well in large containers.
Festuca glauca 'Elijah Blue'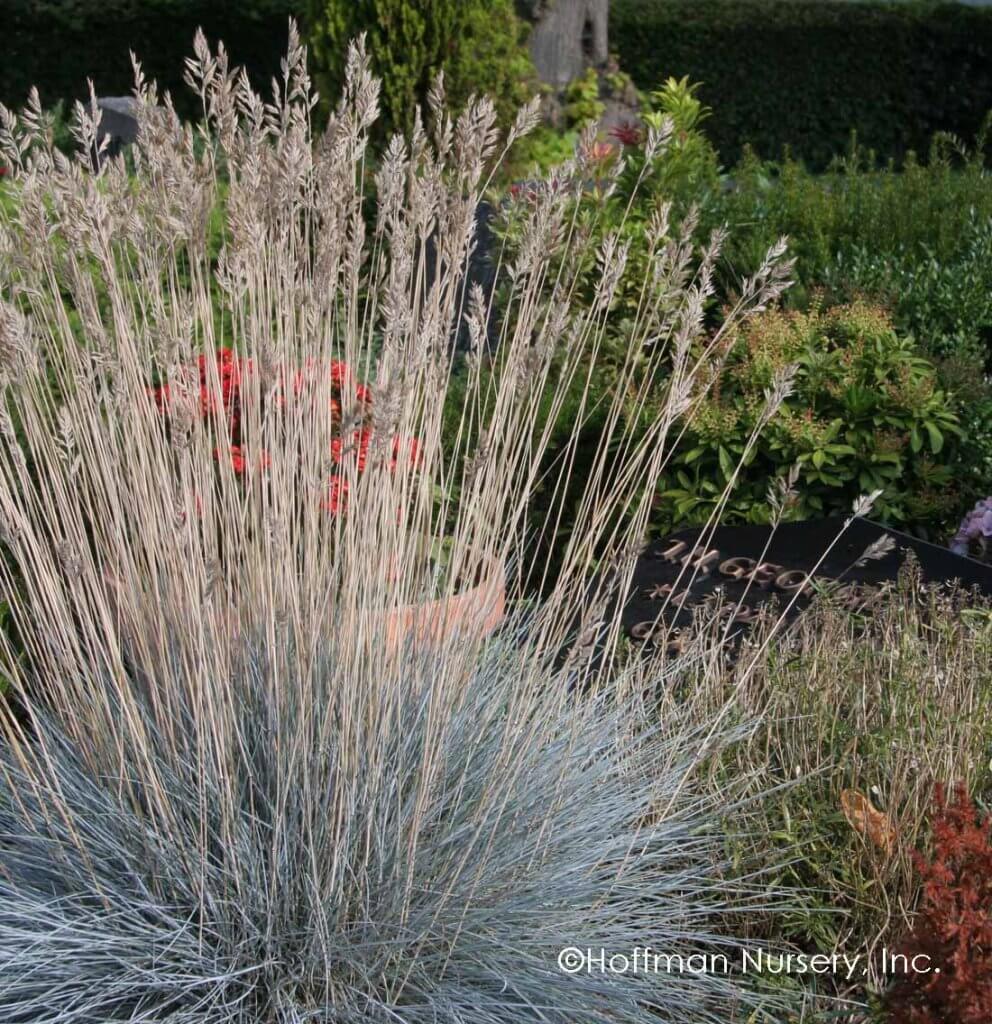 This Blue Fescue grass is a beautiful addition to any garden. The round, compact blue-tinted mound hovers around 10"-12" in height. Technically, "Elijah Blue" thrives in cooler climates; here in the South, though, you can plant it in soil with good drainage and where it will get some afternoon shade. If the summer turns out to be particularly hot and humid, it may die back, only to return the next season.
Schizachyrium scoparium 'The Blues'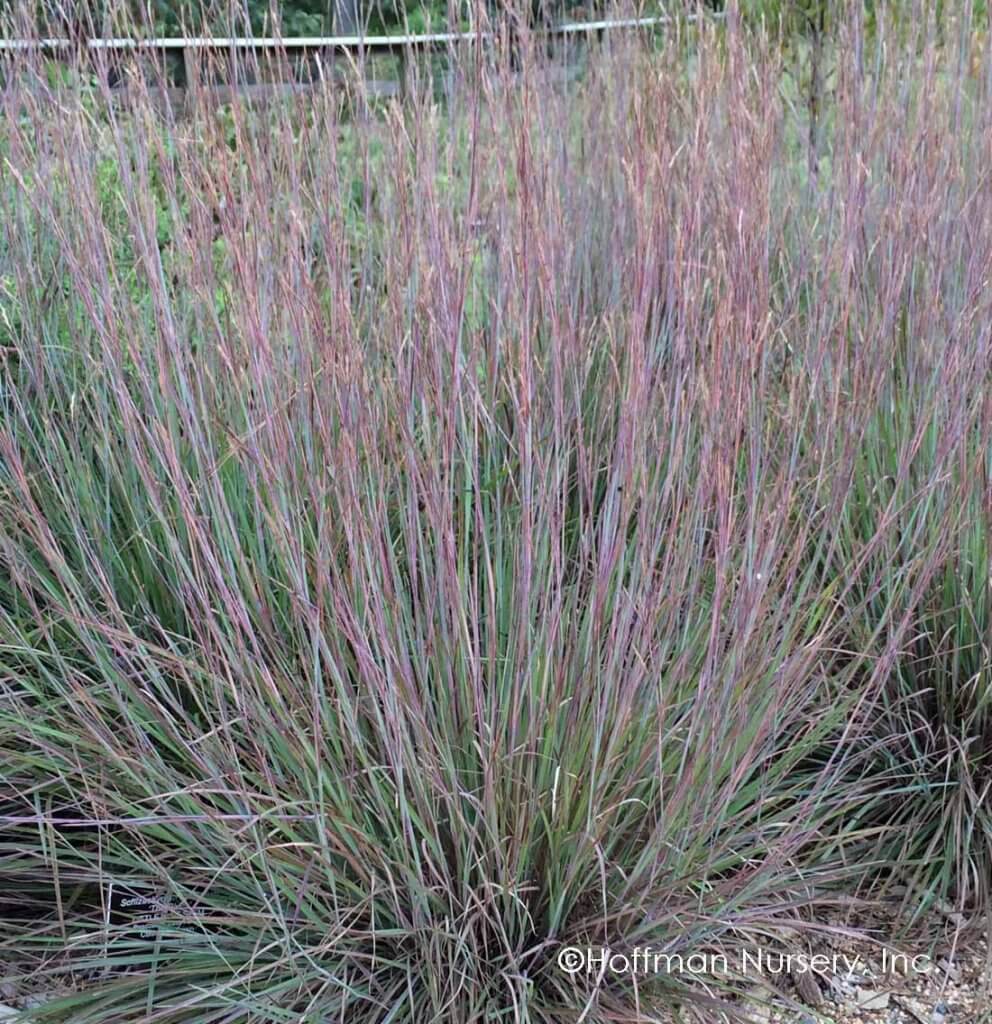 A variety of Little Bluestem, this grass has its own charming color palette. The leaves are blue at the base and blue-green the rest of the way, with a light mix of pale burgundy throughout. It grows anywhere from 2'-4' in height and maintains an upright habit. The burgundy coloration intensifies in the fall; the seed heads are a silvery color when it begins to bloom in August.
All of these compact-size ornamental grasses are deer-resistant and drought-tolerant when established. They provide both landscape interest and a stopover for birds during the winter. Cut back at the end of winter or in the early spring for a brand new display of foliage during the new growing season.