Top 10 Annual List
2021
Here at Fairview Garden Center we have our own "trial garden" where Fairview Founder Jo Ann Dewar plants the newest varieties of annuals. Each year she will monitor and determine which varieties out perform all the others. Out of the many tried and true annuals that have been planted over the last year, these are her favorites that meet the following criteria for 2021:
Require the least amount of maintenance
Retain the best quality all season long
Are the most showy from spring through fall
Are the most unique of all the many plants we grow at Fairview Garden Center
Rollercoaster New Guinea Impatiens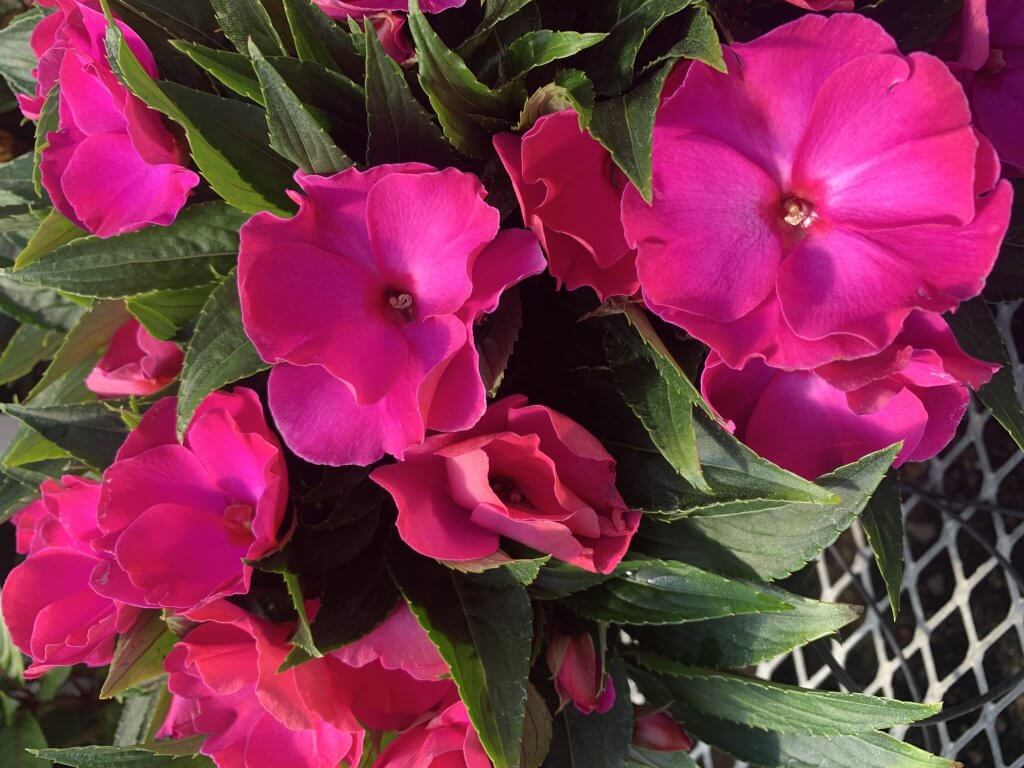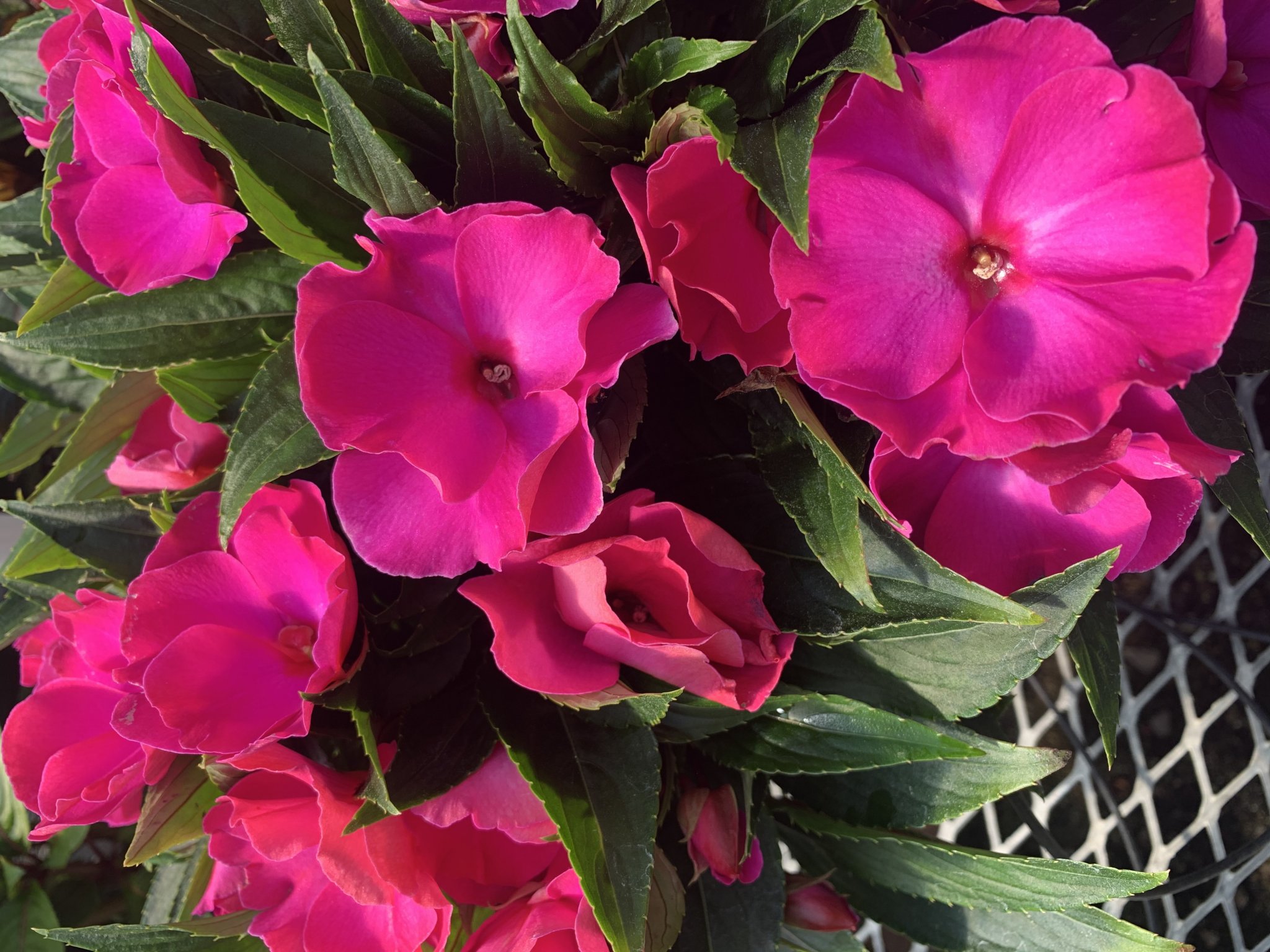 These shade loving impatiens boast ruffled, double flower blooms in shades of deep pink, light pink and lavender/white. New Guinea Impatiens grow best in part shade or morning sun only. Rollercoaster Impatiens grow well in an annual border or in a container, growing about 16 inches high and wide.
Happy Days Dahlias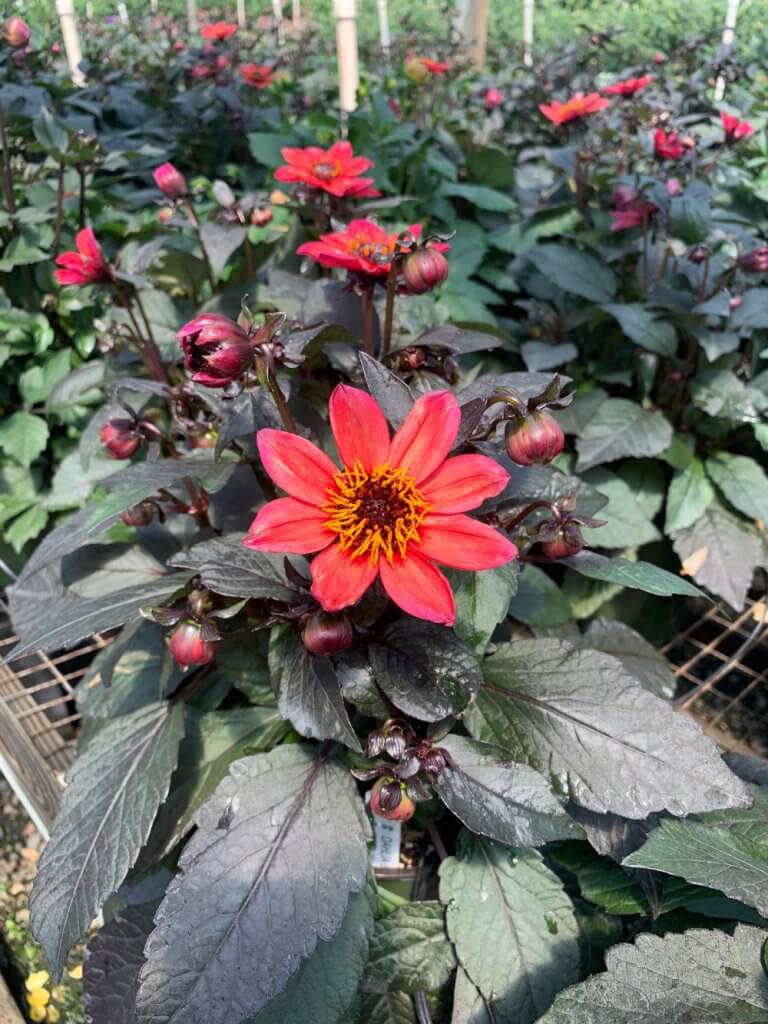 Bright flowers against dark foliage make this Dahlia really pop! This single flower Dahlia blooms vibrant shades of pink, coral and orange while the plant's foliage remains a deep purple to black. This plant make a great accent in a planter or is beautiful planted in mass. Happy Days Dahlias will can grow 10-14 inches tall and wide and prefer full sun.
Jurassic Rex Begonias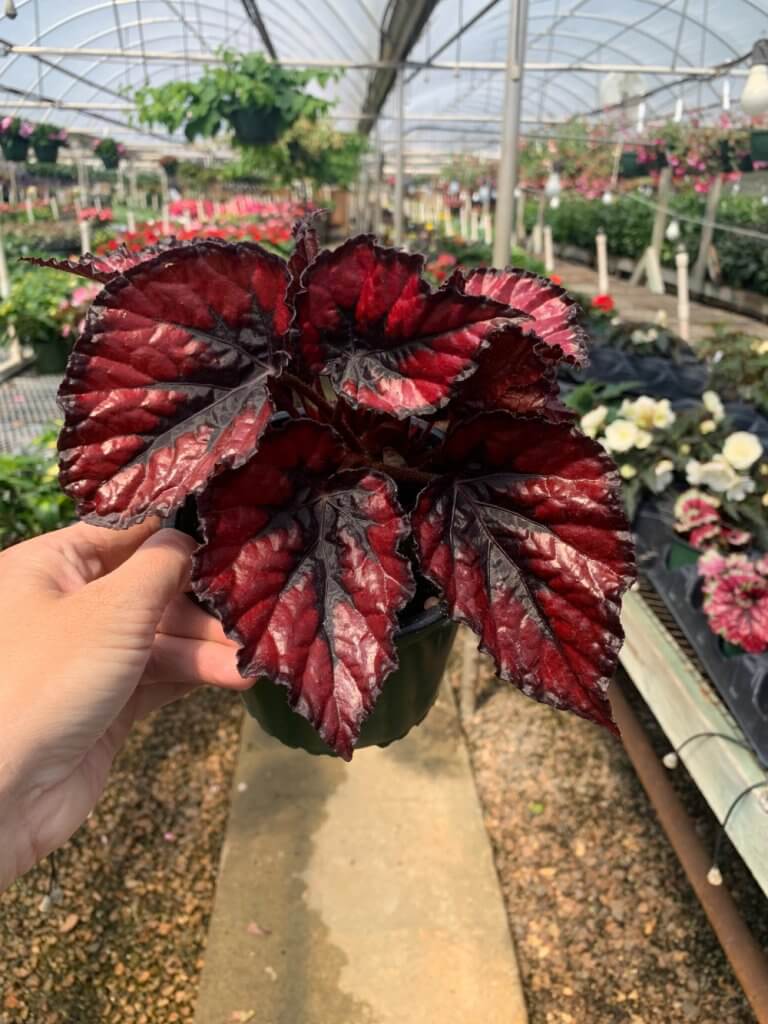 Vibrant foliage for the shade, the new Jurassic Series brings new variety to a classic plant. These begonias are drought tolerant and low maintenance making them a great addition to the shade garden or porch container. Each begonia in the Jurassic series features bold leaf patterns with contrasting colors.
Headliner Petunias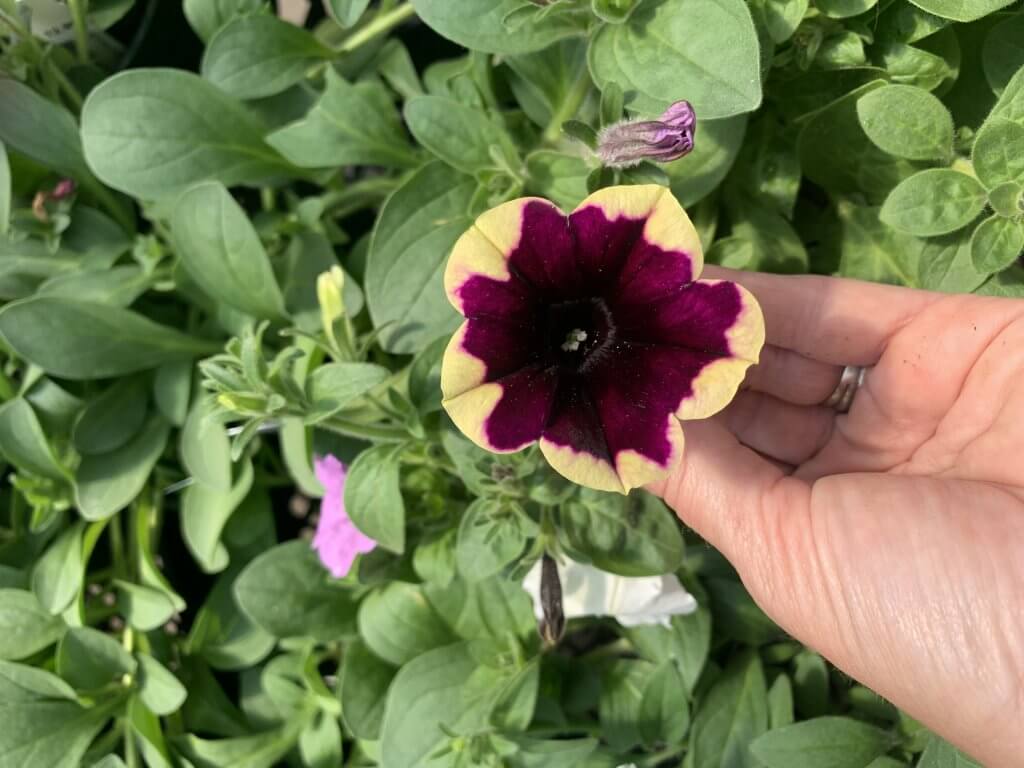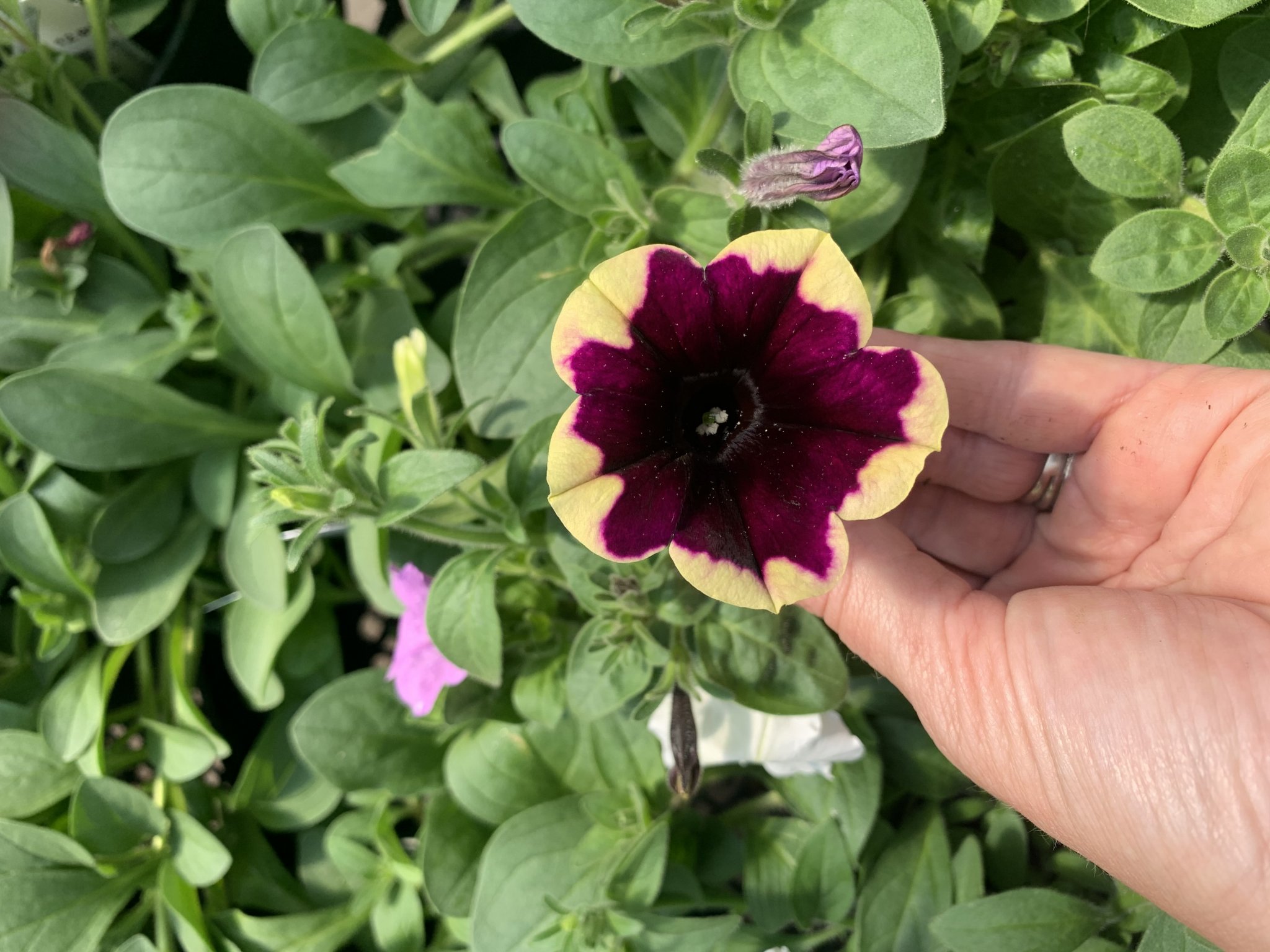 Headliner Petunias are another new series of a traditional bedding plant. These petunias are vigorous growers with a tighter, mounding habit. The deep, vibrant color options (like purple and blue) make these petunias a unique garden or container addition.
Big EEZE Foxy Flamingo Geranium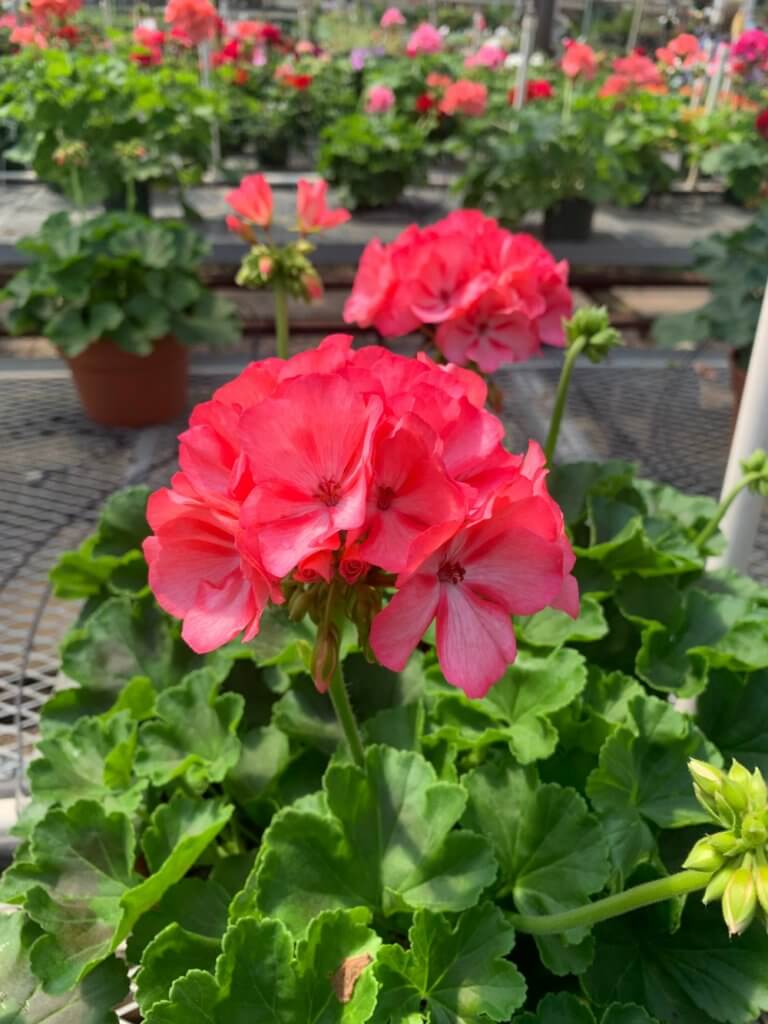 With a name like that it better be good! The flower color of this new geranium is amazing. It truly looks like the feathers of a flamingo! The large blooms work well when planted alone in a single container or planted in mass in the garden.
Surdiva Scaevola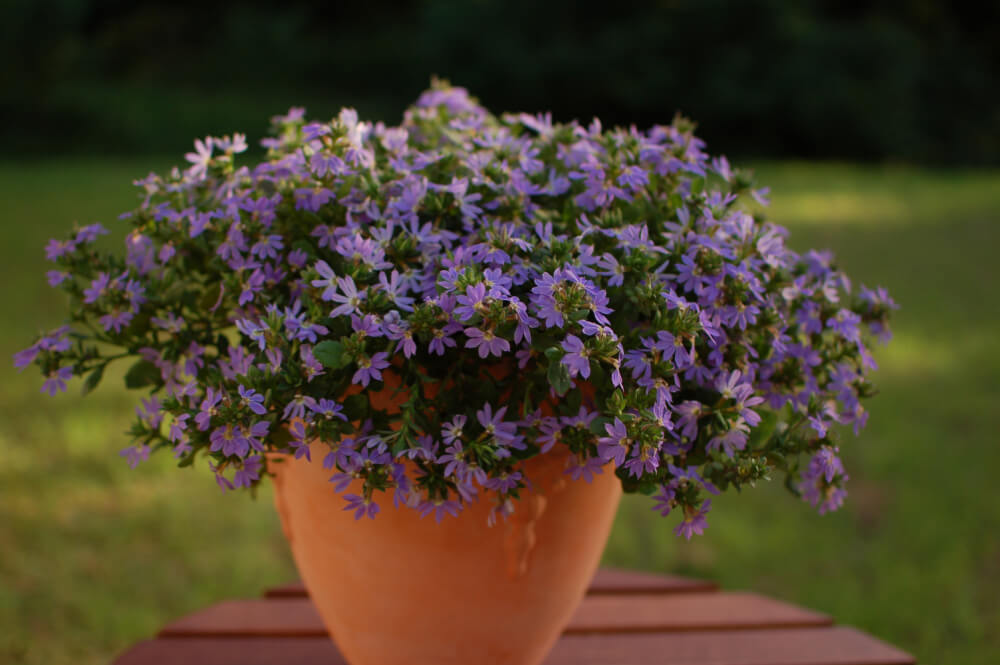 A beautiful spreading flower in the garden or the perfect spiller in a container. Surdiva Scaevola prefers full sun and is incredibly heat tolerant and low maintenance once established. The fan flowers add a unique contrast to container gardens.
First Knight Napier Grass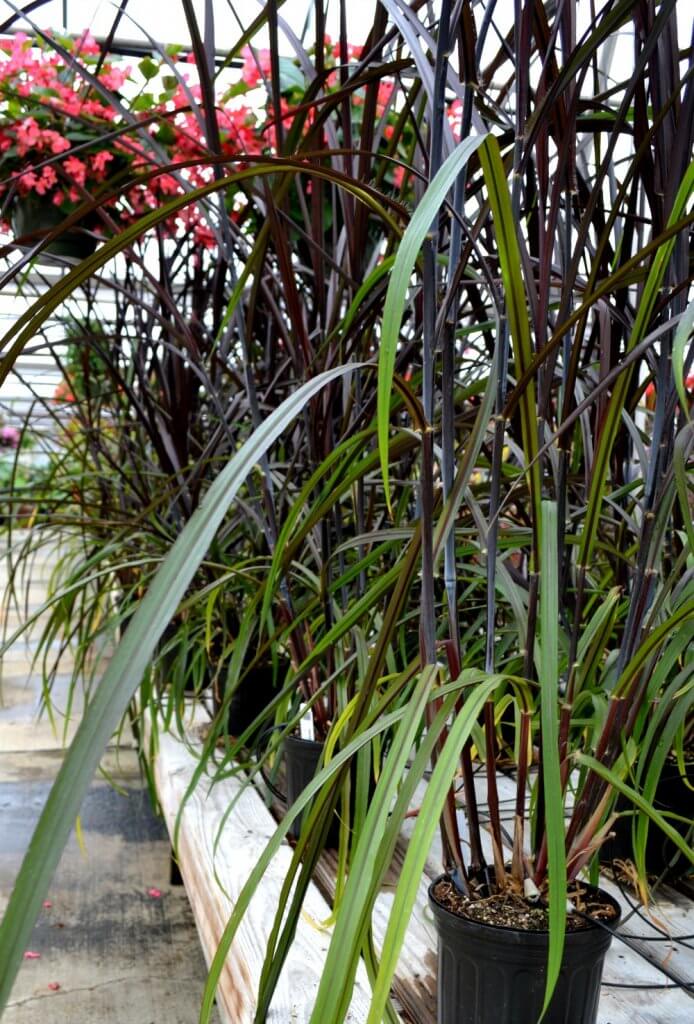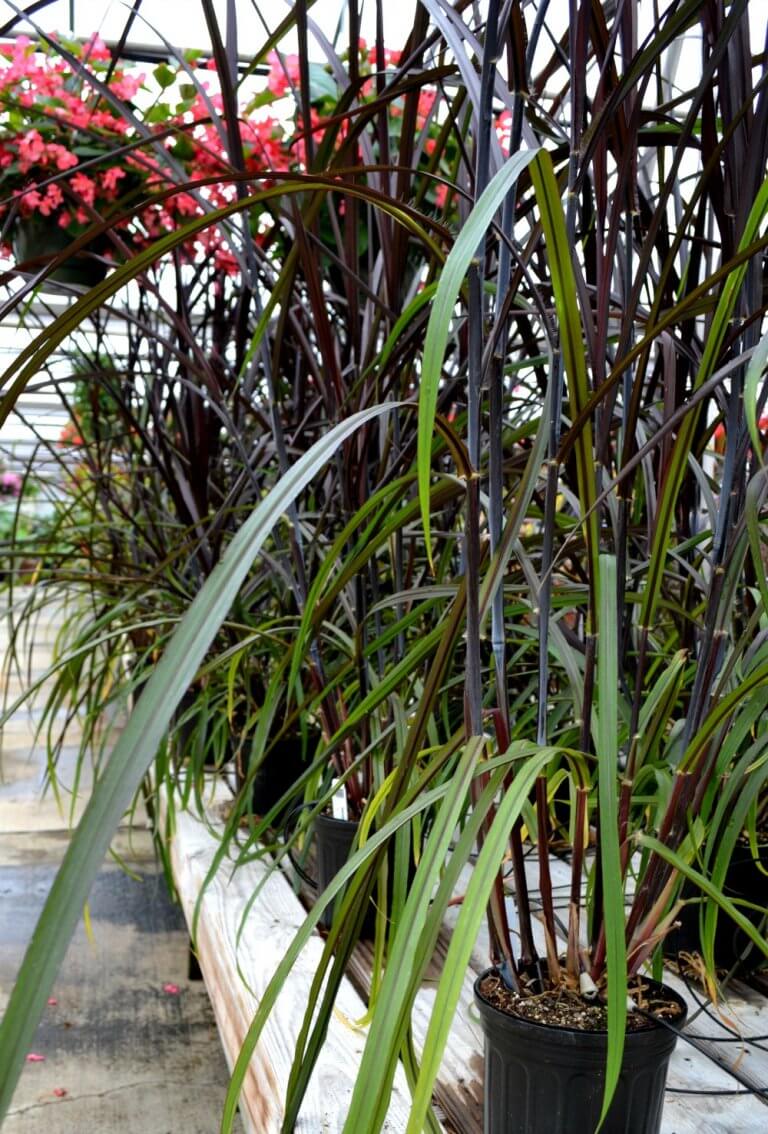 A deep purple fountain grass that adds low maintenance color and texture to container gardens. In the ground this bold, annual grass can grow up to 4 feet tall, staying smaller in container gardens. Napier Grass is a vigorous grower and will root quickly in warm temperatures.
Tibouchina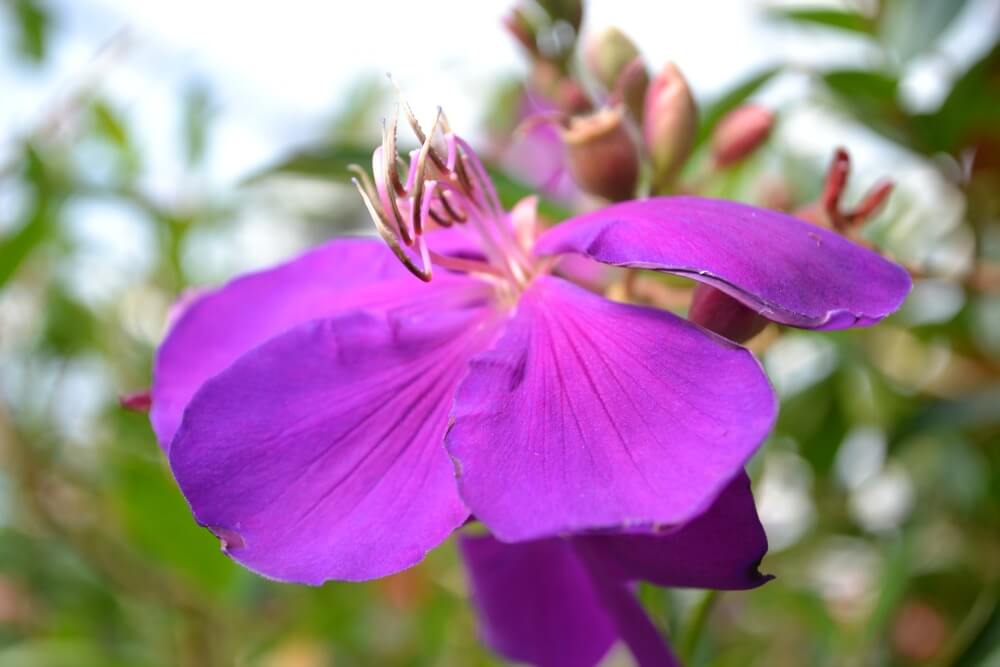 Always a favorite, we've been propagating Tibouchina (Princess Flower) for years. A vigorous, upright tropical plant with soft leaves and bright purple blooms. This low maintenance annual plant is a show stopper and can add a tropical feel to any spot. Prefers full sun and can grow 3-4 feet tall in the garden.
Alternanthera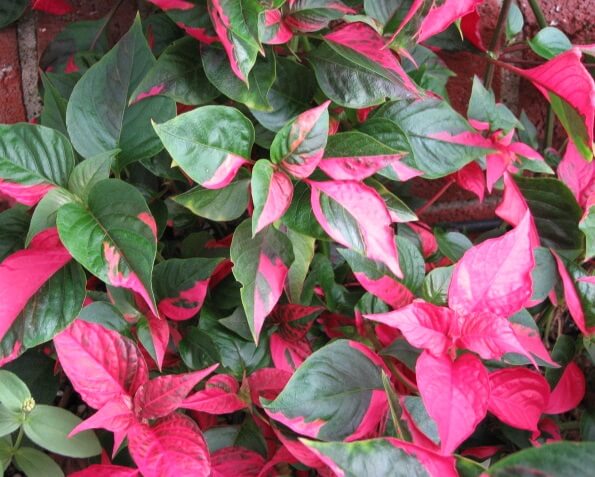 These full sun foliage plants add a colorful punch that doesn't focus on flowers. A few of our favorite varieties include 'Little Ruby' and 'Party Time'. Little Ruby is a low growing spreader with deep purple foliage. Party Time is an upright grower with lush foliage and hot pink splotches.
Aretes Fuchsia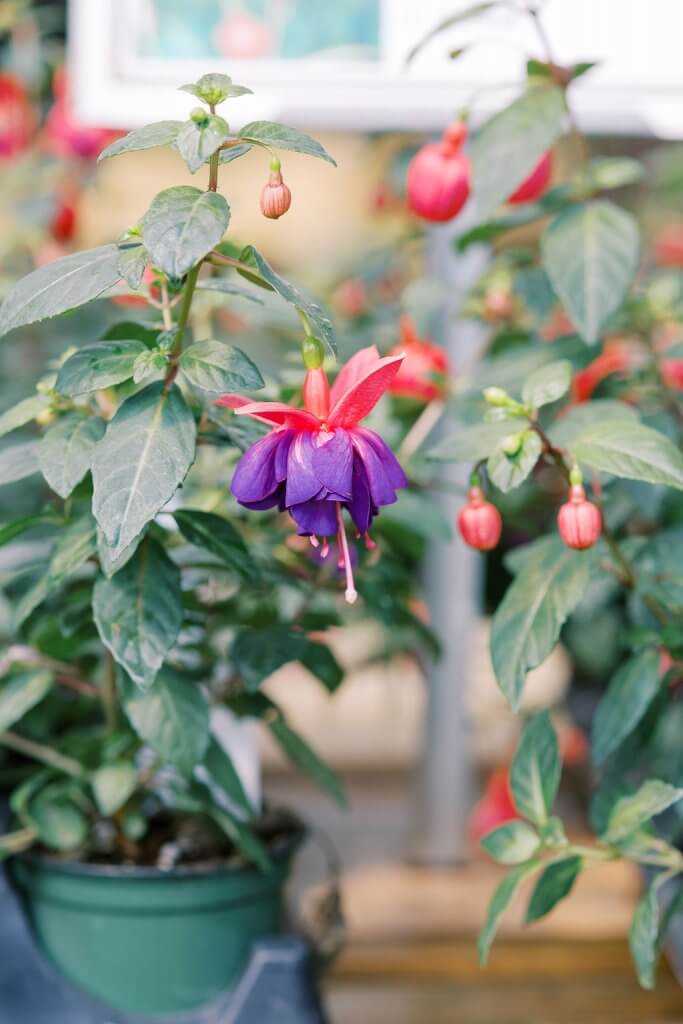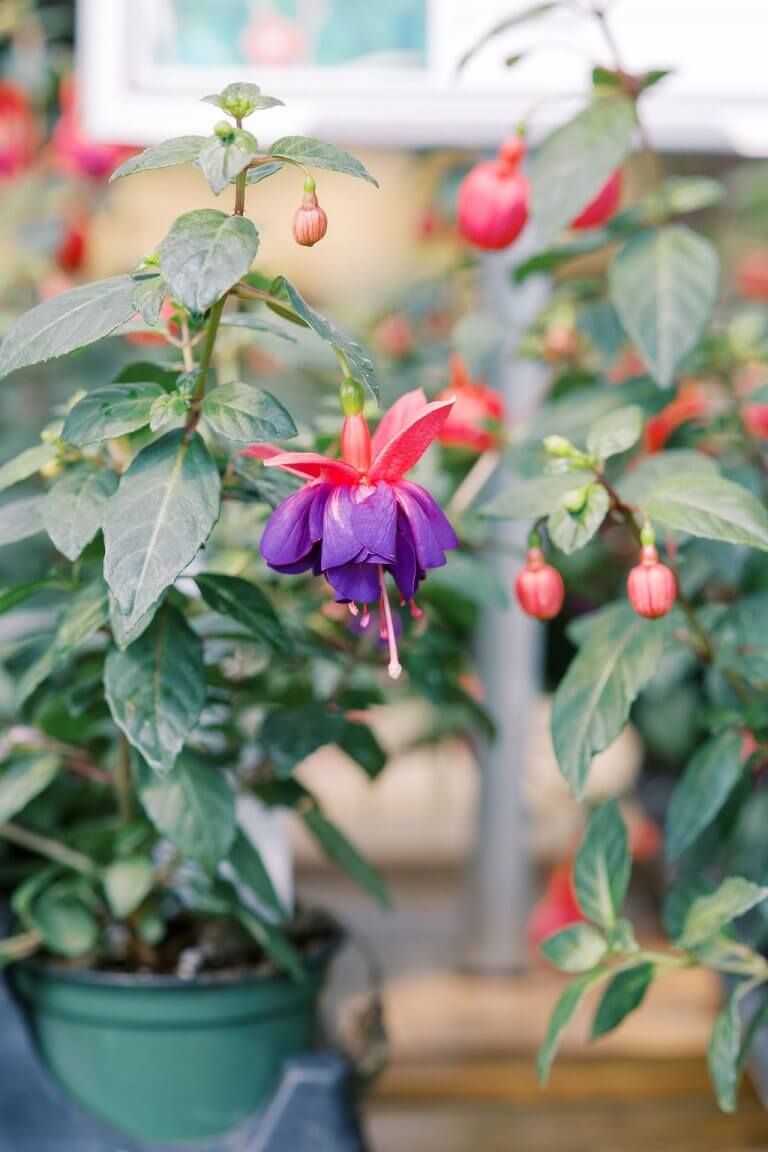 These flowers speak for themselves! This shade loving plant attracts butterflies and hummingbirds to the garden with attractive blooms in shades of pink, purple and white. The Aretes series grows more upright and compact than traditional fuchsia varieties.