Top 10 Flowers and Foliage
Jo Ann's Top 10 Picks for Flowers & Foliage – 2015 Edition
Jo Ann Dewar is the founder and owner of Fairview Greenhouses and Garden Center.  She began growing plants as a hobby in her backyard greenhouse over 41 years ago.  Her knowledge and experience in growing the best and most unique plants speaks for itself when you enter the over 14,000 square feet of retail greenhouse space at Fairview.  When Jo Ann speaks, people listen.  These plants have been carefully curated and propagated by her seasoned hands.  Here are her favorite colorful picks for this year:
10.  Shrimp Plant: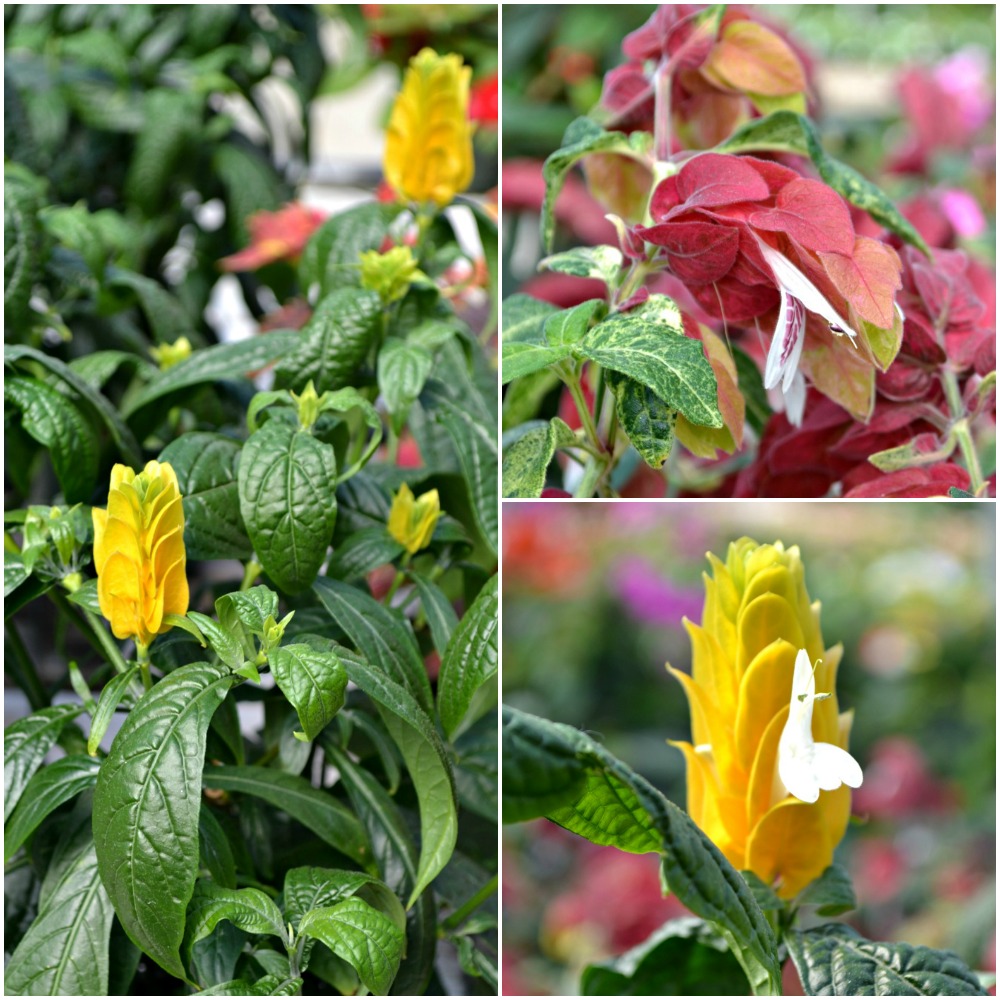 Shrimp Plant (Justicia) is a showy tropical plant with flowers that look …well, like a live, spiny shrimp.  These plants like full sun but can take a part sun/part shade location with ample afternoon sun.  We grow 2 varieties of Shrimp Plant at Fairview, a red variety and a yellow variety.  The Yellow Shrimp plant can grow quite large, up to three or four feet given proper conditions.  The Red Shrimp plant tends to stay slightly smaller as the blooms gently weep and it grows more prostrate than upright.  With regular watering and fertilizing, a Shrimp Plant will be big and beautiful, attracting butterflies and hummingbirds alike.  A Shrimp Plant is a wonderful addition to any annual bed or decorative pot.
9.  Princess Flower: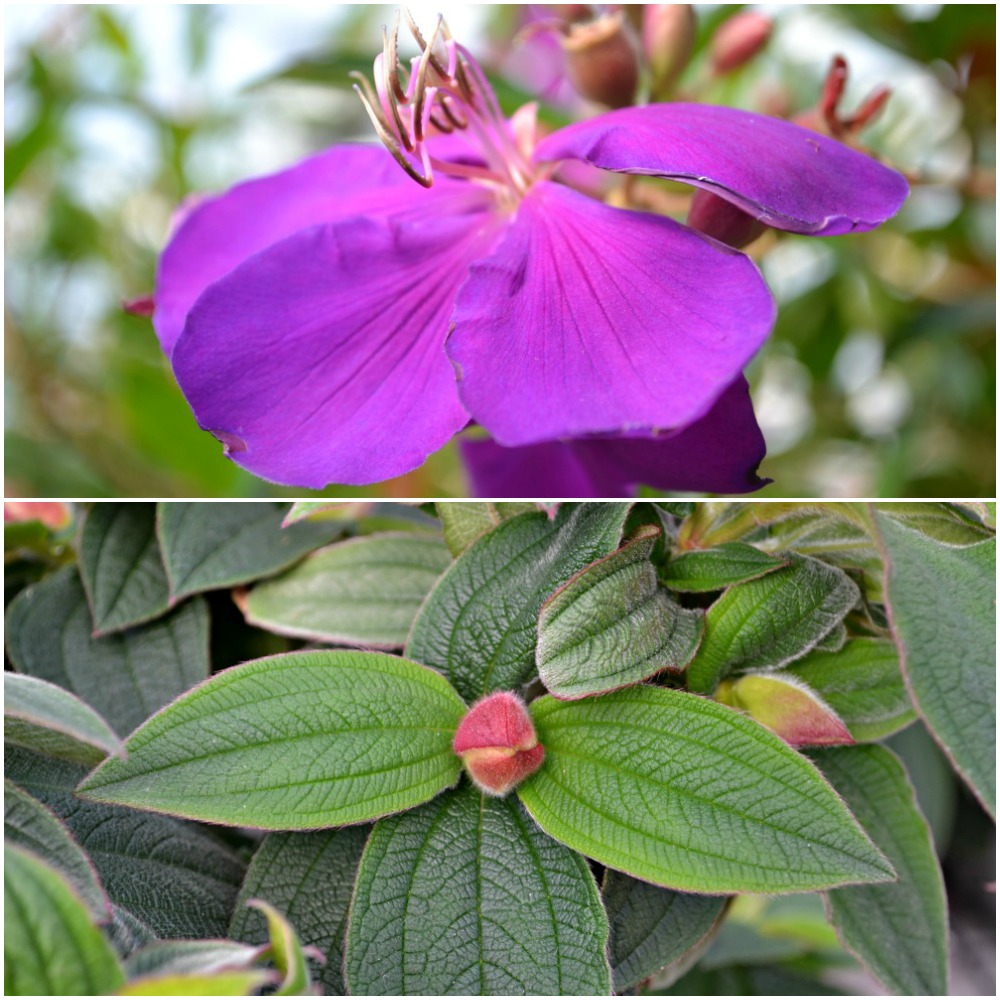 Princess Flower (Tibouchina) is a tropical plant with vibrant purple flowers and "fuzzy" leaves that will bloom all season.  In the landscape, Princess Flower can grow into a tall, upright shrub. Princess Flower or Tibouchina, wants full sun for its beautiful large purple flowers and splendid green leaves.  It will tolerate some shade but will not thrive in full shade.  Princess Flower planted in a landscape bed can get five feet tall or more.  It has many uses looking spectacular around pools, as a specimen plant or in a container. Princess Flower blooms throughout the season, from spring through summer.  Water weekly when planted in the landscape (more often in pots) however, you'll need to water more as the summer and high heat increases.
8.  Plumbago: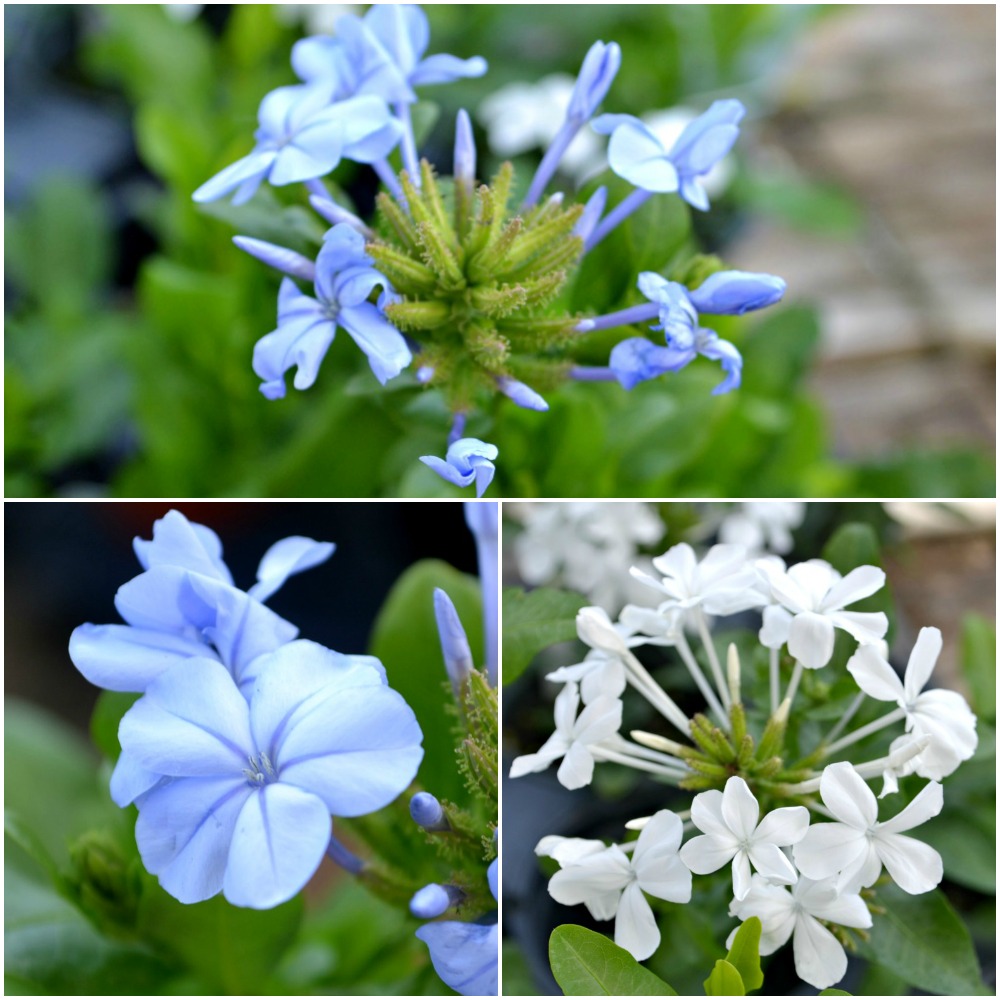 Plumbago or Leadwort, is a bright blooming shrub in a tropical environment. If you are looking for a plant with beautiful blue or white flowers, loves heat and humidity and can tolerate drought, then Plumbago is the plant for you. Plumbago is an upright plant but because of its graceful arching stems can spill over into a trailer.    This plant is gorgeous in a planter or as part of an annual border flowering all season into first frost.  Plumbago loves full hot sun and needs regular watering but can be quite forgiving once established (well rooted).
7.  Snowbush: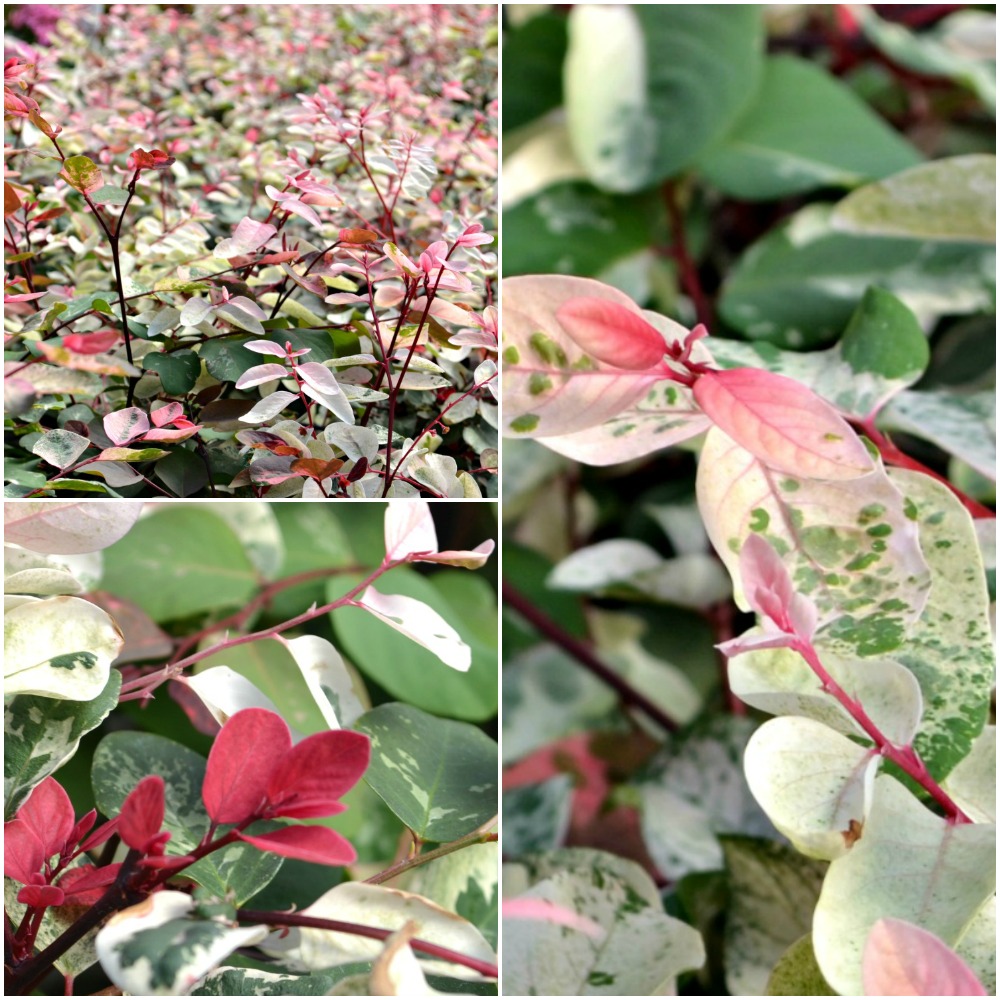 This one always makes the list…because it's awesome.  Snowbush is my fantasy plant with fantastic showy leaves of pale pink, white and green and a delicate feel.  Snowbush can be a fairly large in the landscape.  As it matures, the leaves can get a bit of a burgundy color but retain a mottled mix of pale pink, grayish green and white.  Snowbush will keep its color best in full sun. It's lovely as a stand alone but a show stopper planted in mass.  Do yourself a favor and add Snowbush to your annual planting bed ASAP!  It's a staple at Fairview and hard to find anywhere else.
6.  Bougainvillea: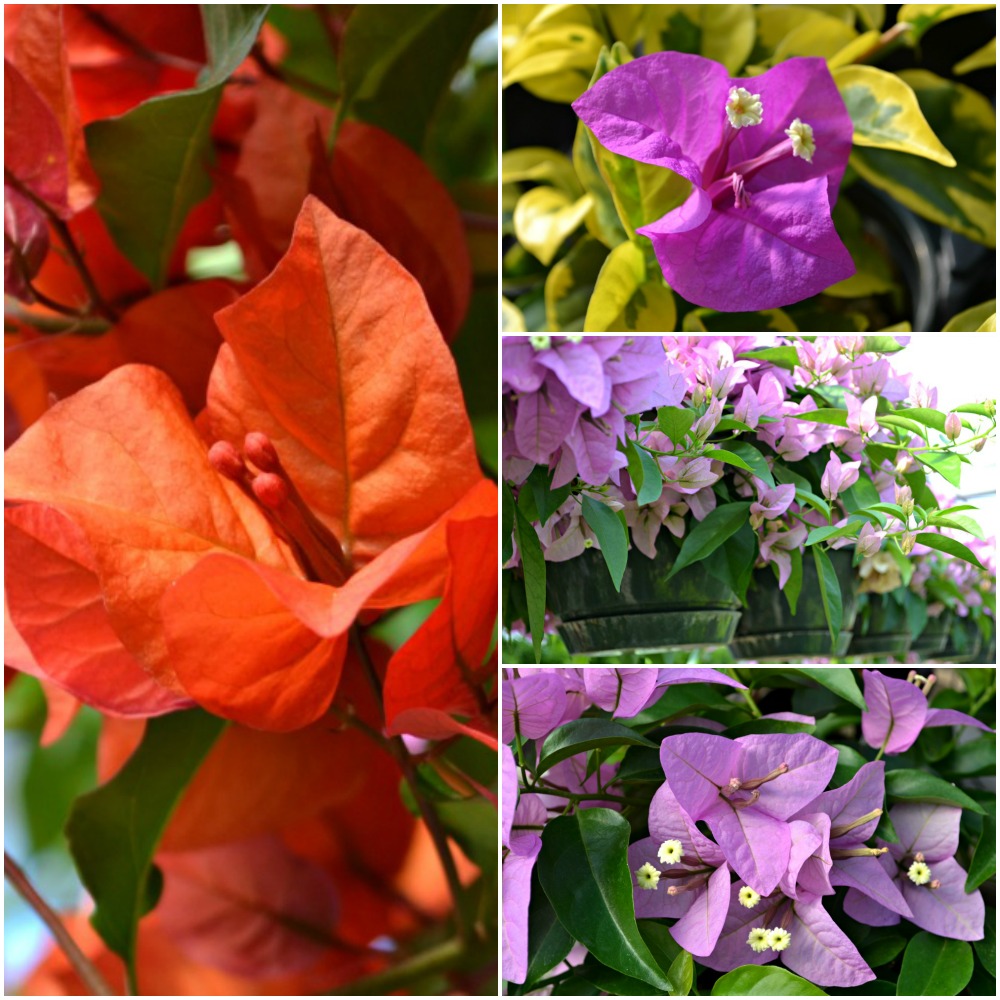 Bougainvillea is an immensely showy, floriferous and hardy plant.  Considered pest resistant and disease free, Bougainvillea rewards the gardener with a an abundance of color and vitality. Bougainville is very versatile and can be coaxed into a hanging basket, decorative pot or trail up a trellis. Bougainvillea has to have at least 5 hours of sun to keep its profuse blooms. The more sun, the better.  Bloom color range from pink and purple to red and orange.  Bougainvillea also needs well drained soil as persistent dampness will cause root rot.  If you have a garden spot with lots of hot sun and you are looking for a profuse trailing bloomer, Bougainvillea is an absolute must have.
5.  Caladiums: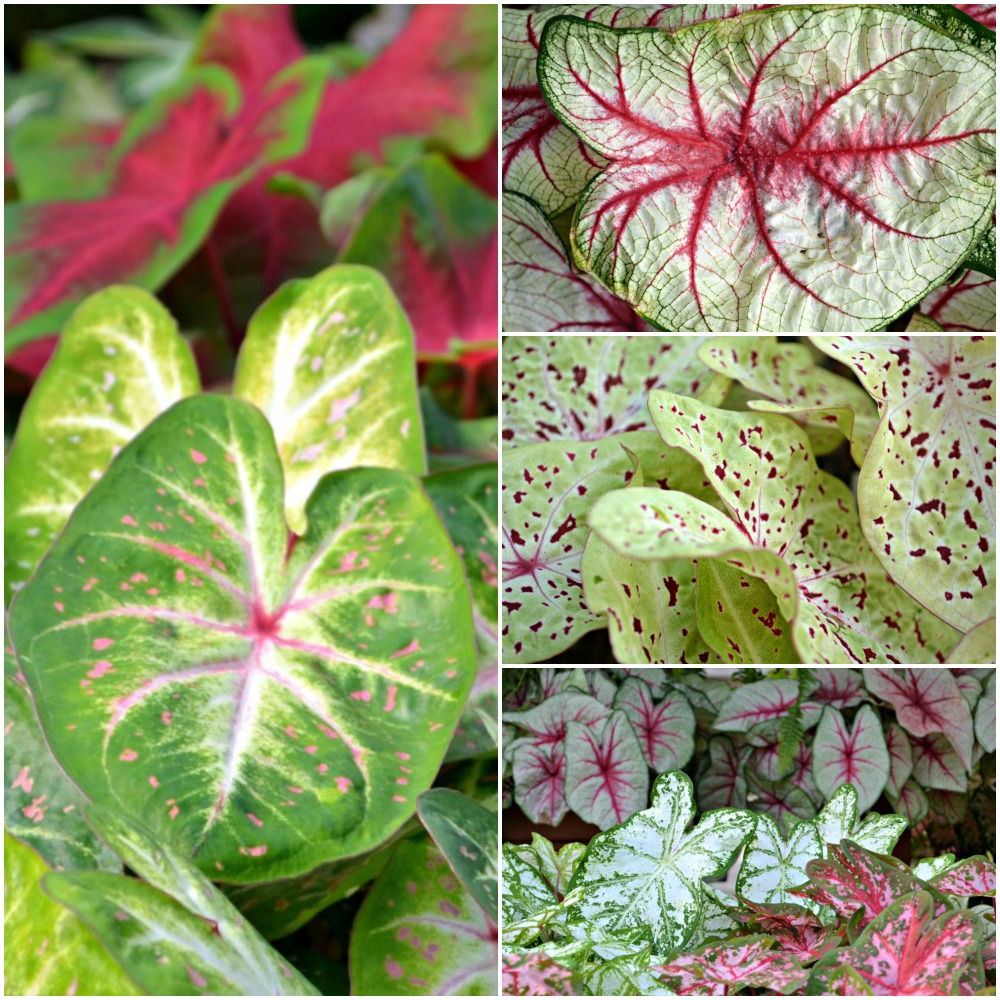 A bright pop of color for a slightly shady spot, Caladiums can provide intense color, interesting height and unique texture to the landscape.  Heart shaped leaves in varying colors of green, white, pink and red are what make Caladiums special.  Most varieties thrive in shade but a few selections do well in full sun.  Be sure you pick the right variety for the right spot in your garden.  Caladium leaf sizes and plant heights vary and can range from 6″ to 24″.  These tuberous plants require warm, moist soil for optimal growth.
4.  Tuberous Begonias: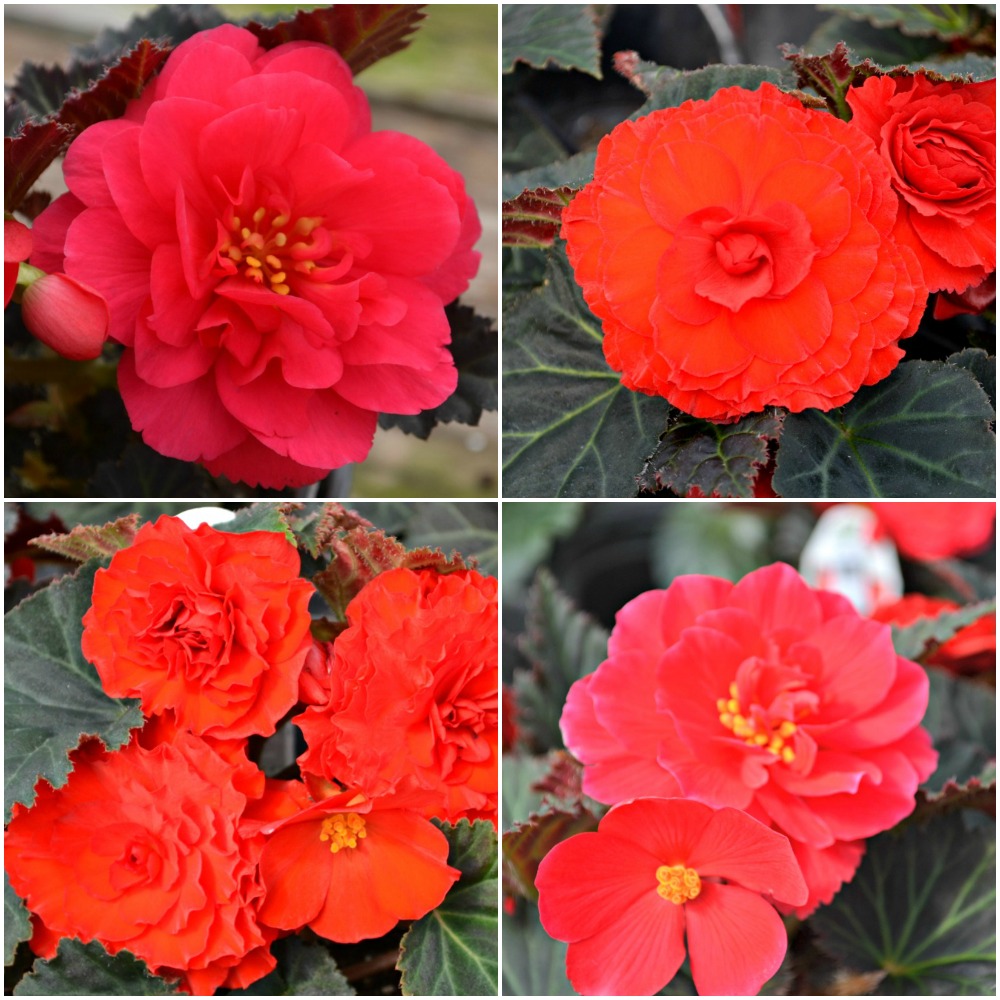 These large flowering beauties produce 2 inch size rosette flowers from spring through summer.  Tuberous Begonias are the perfect condition to a slightly shady container, window box or landscape bed as they prefer part shade to light sun conditions.  These begonias are beautiful when planted in mass and can grow between 10 and 14 inches tall.  They do need to be watered but be sure not to over water.  Allow the soil to completely dry between waterings.
3.  Coleus: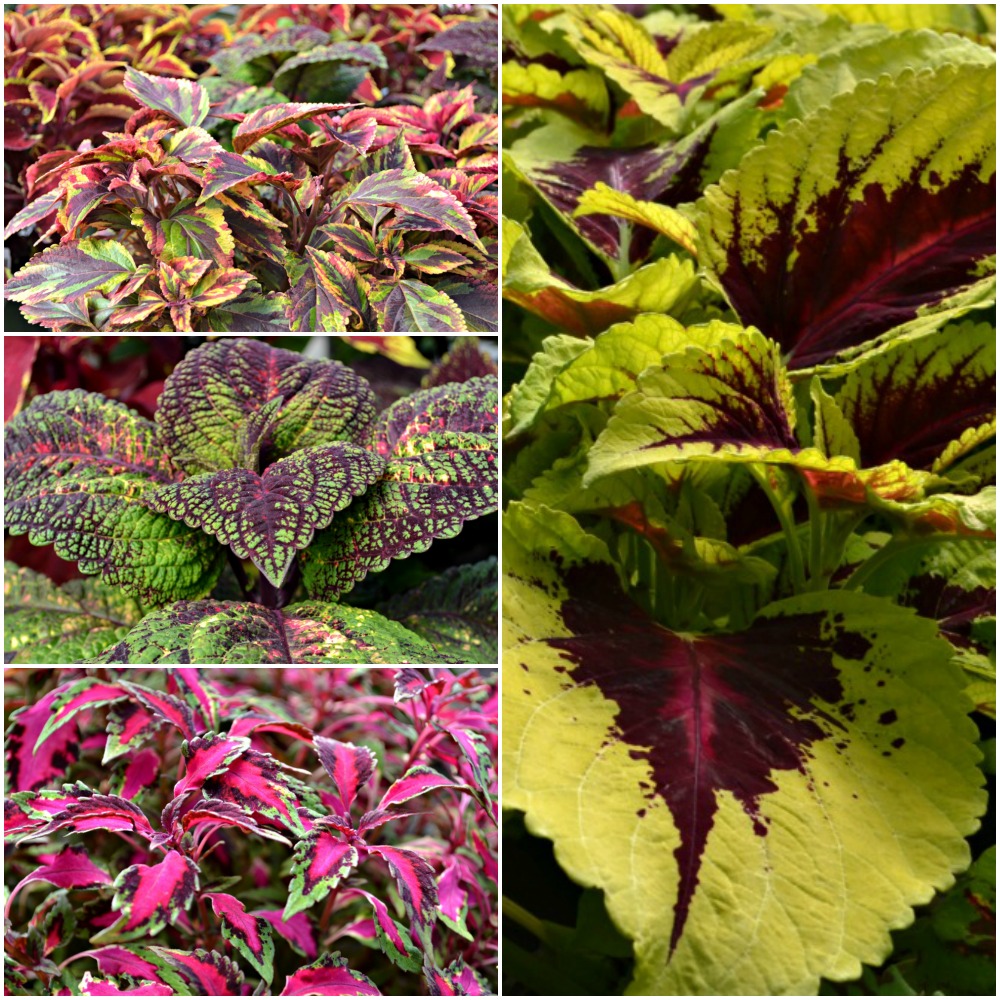 Big, vibrant, colorful leaves for sun and shade.  Coleus is known for its leaf although it does bloom an interesting white spike with light purple blooms.  Again, Coleus is grown for its colorful foliage, which may be orange, red, yellow, green, purple, pink, cream, or any combinations of these colors.  Coleus is very versatile.  Some Coleus thrive in shade in the garden (Kong Coleus) while some prefer a sunnier spot. Coleus needs moist but well-drained soil rich in organic matter as well as ample water in dry weather.  Some Coleus grow quite tall while others stay on the shorter side.  Feel free to pinch off the flower spike or the actual plant above branching nodes if you need a specific height, but pinch conservatively. Adding Coleus to the garden will give you rich color along with much "Oooing and Ahhhing" from anyone who sees them.
2.  Pentas: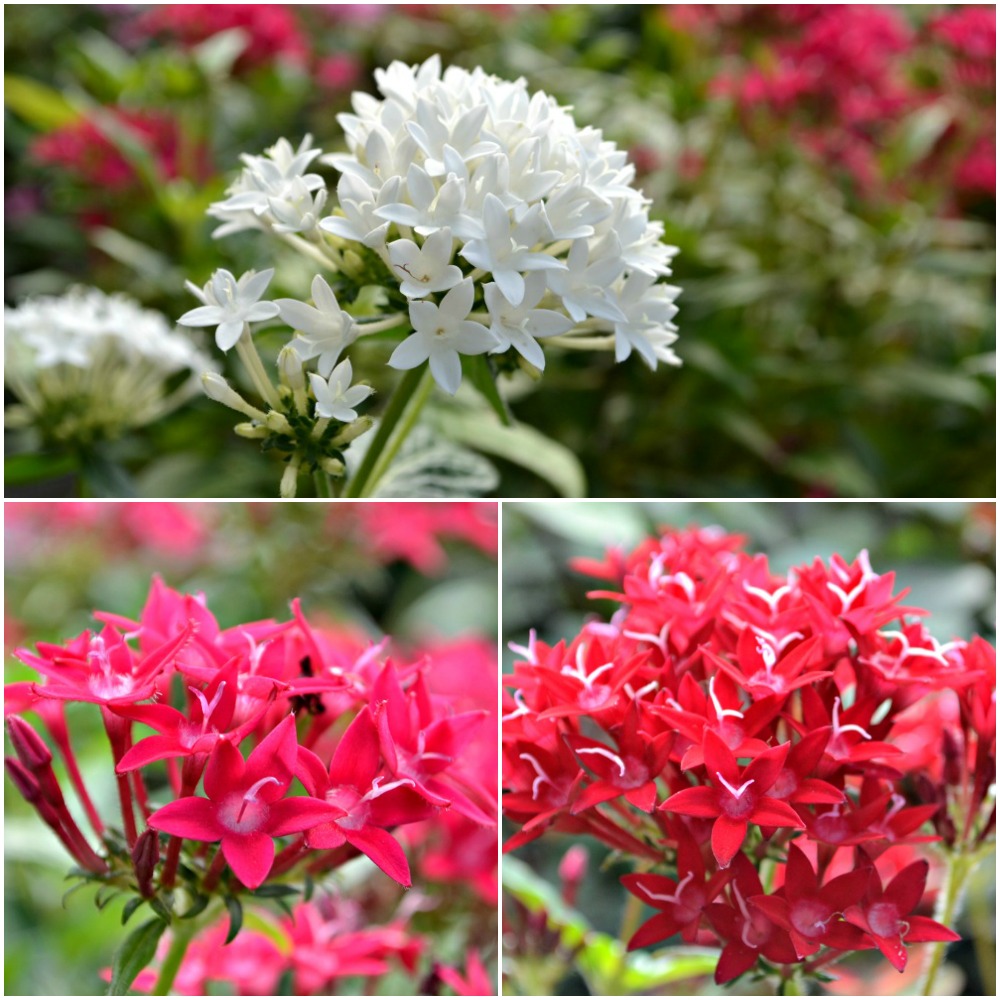 Pentas is another Fairview staple that always make the "best of" cut.  Pentas is a spectacular flowering plant that butterflies and hummingbirds love. Pentas has starry clumps of flowers and can be seen covered with a mass of butterflies.  It also attracts other species of birds.  Pink, red and white flowering Pentas enjoy full sun and moist, well drained soil.  Believe it or not Pentas can come inside during the winter if you have enough light.  It may not flower inside, however, when put back out in the landscape, Pentas should start to flower again.
1.  Sunpatiens: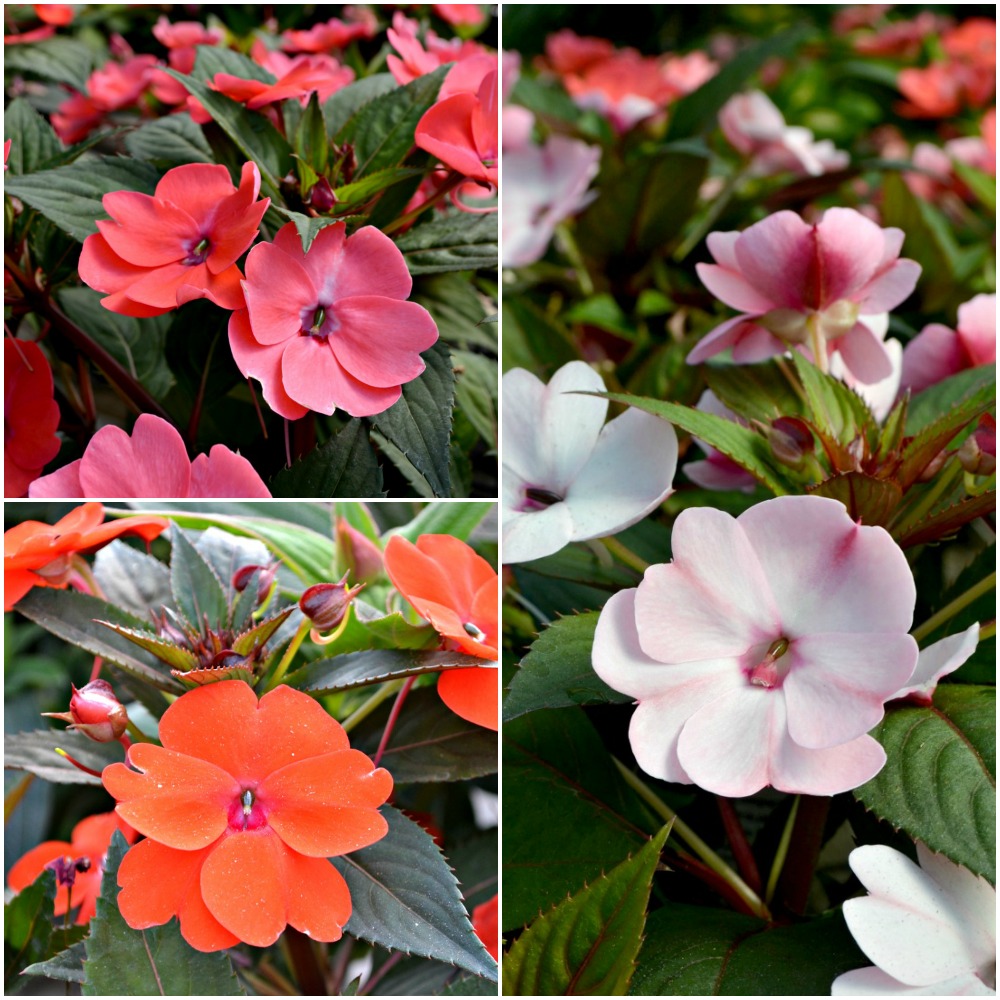 An Impatien-like flower that loves the sun!  Sunpatiens are the newest member in the Impatien family.  Sunpatiens are a sun tolerant variety of the tried and true favorite. Sunpatiens bloom longer and grow more full than their cousins. One of SunPatiens parents is the New Guinea, but unlike it, this new sun lover does not wilt in full sun even in the south. The blooms are bold and beautiful being typically three inches wide. Sunpatients also come in many different colors, ranging from white to bright orange, one more spectacular than the next.  Sunpatiens are the next big thing and you'll see these bright blooms popping up in landscapes all over your neighborhood this season.
This list of favorites is only a very small sampling of the thousands of varieties of flowers and foliage you will find at Fairview (how's that for alliteration)!?  We do our best to grow enough for everyone to get their favorite flower but remember supplies are limited, spring fever catches fast and many of these beauties will be gone in no time.  Be the envy of your neighborhood and get "Anma" Jo Ann's seasonal favorites soon!