Top 15 Christmas Themes
For the last several weeks I have been busy decorating our themed Christmas trees and creating matching wreaths and garlands for each.  Each time I complete a tree I say "this is my favorite!"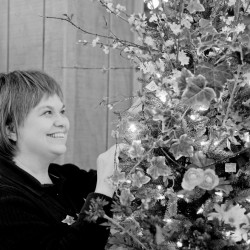 Really, this year it is hard for me to choose which I love most. There are traditional trees, trendy trees, nature trees, glitzy trees, so many trees, each on it's own brings beauty, excitement, joy, and the feeling of Christmas.
Being creative and helping others has always made me happy. Some ask if such a big task is too much, or if I get burnt out and not want to decorate at home. I say "No" to both. This is truly the most wonderful time of the year!  A time to remember the reason for the season, a time to spend with family and friends, and a time to decorate, decorate, decorate, did I say decorate?
Happy Decorating!
Phyllis
1. ELFISH
A Christmas theme is straight from the North Pole. Whimsical Elves, Reindeer, and Santa are found in this colorful and fun children's favorite.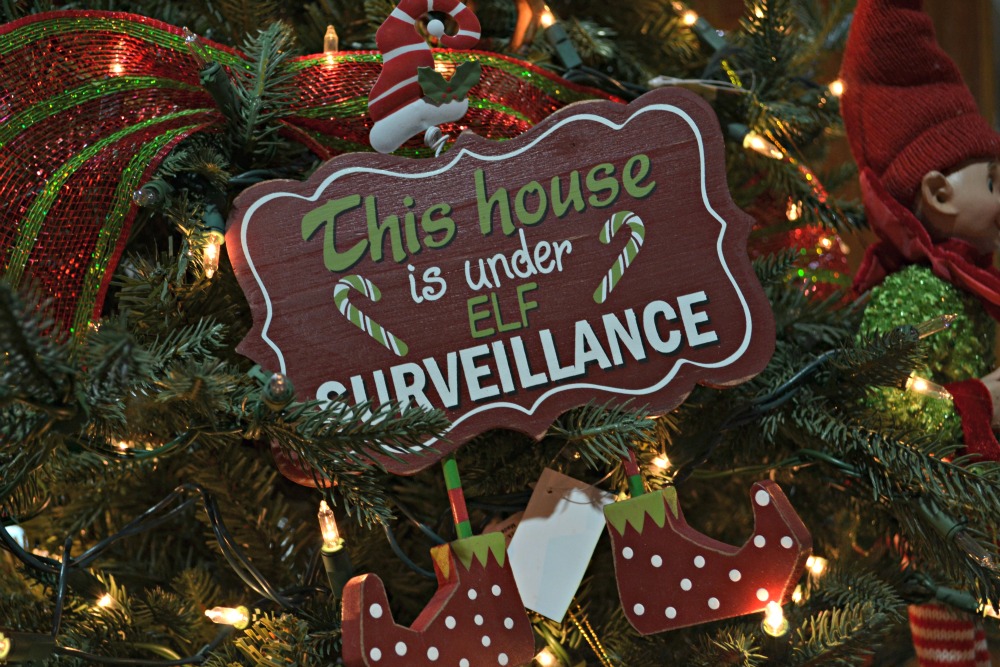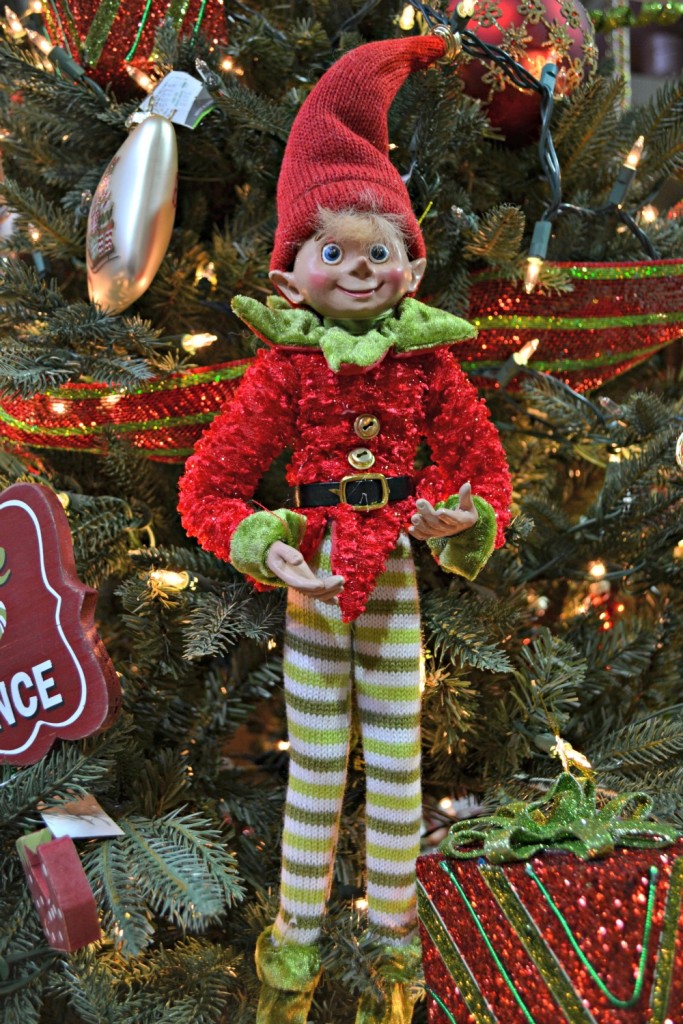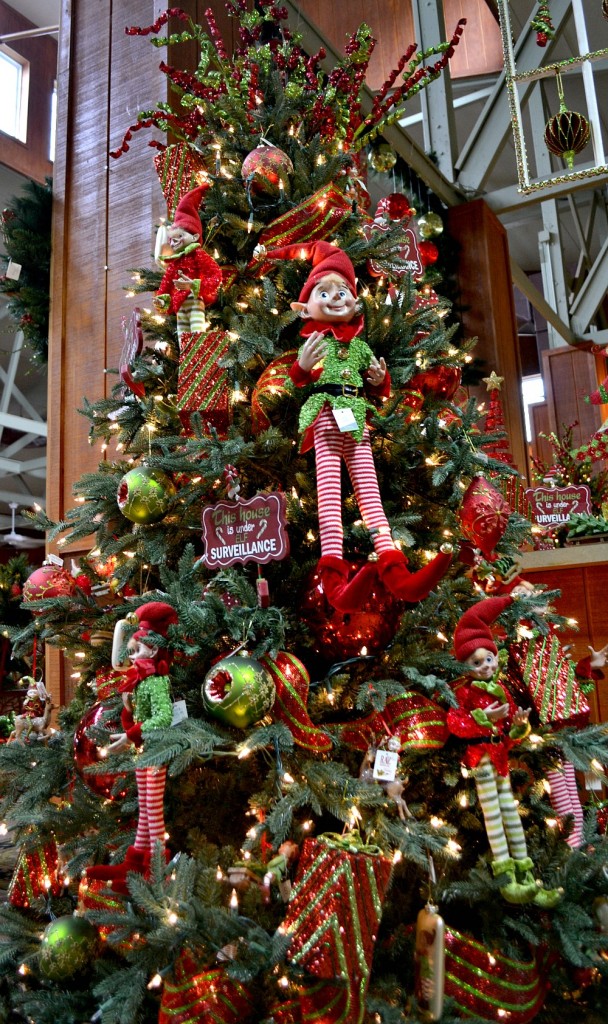 2. CHRISTMAS MORNING
This festive collection of traditional Christmas colors is being introduced by Santa himself. Find Santa and his Reindeer along with layers of red and green and presents in all shapes and sizes.  Don't peak- Open CHRISTMAS MORNING.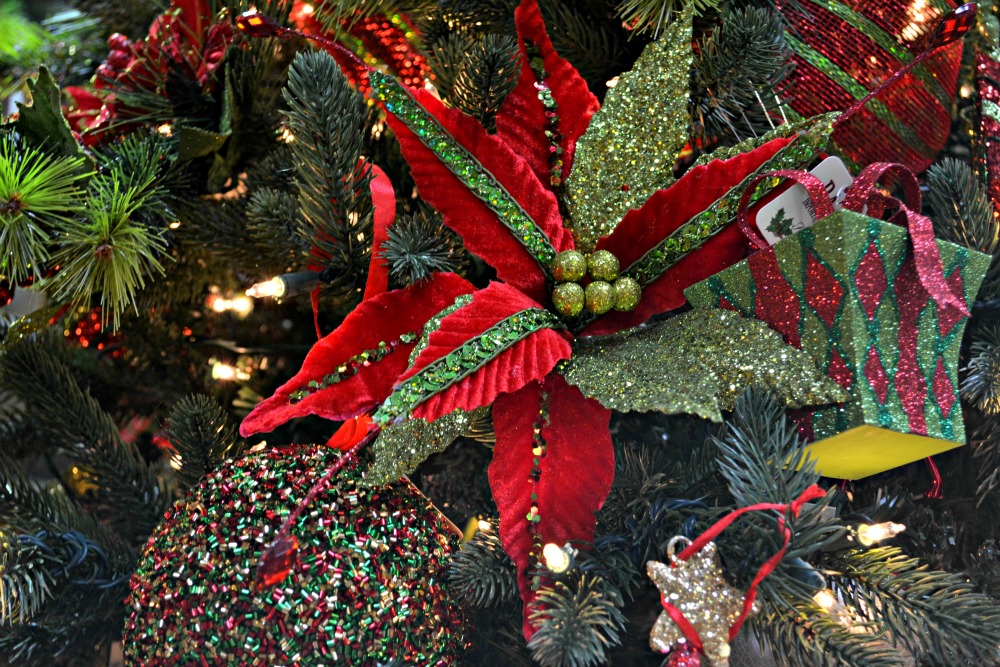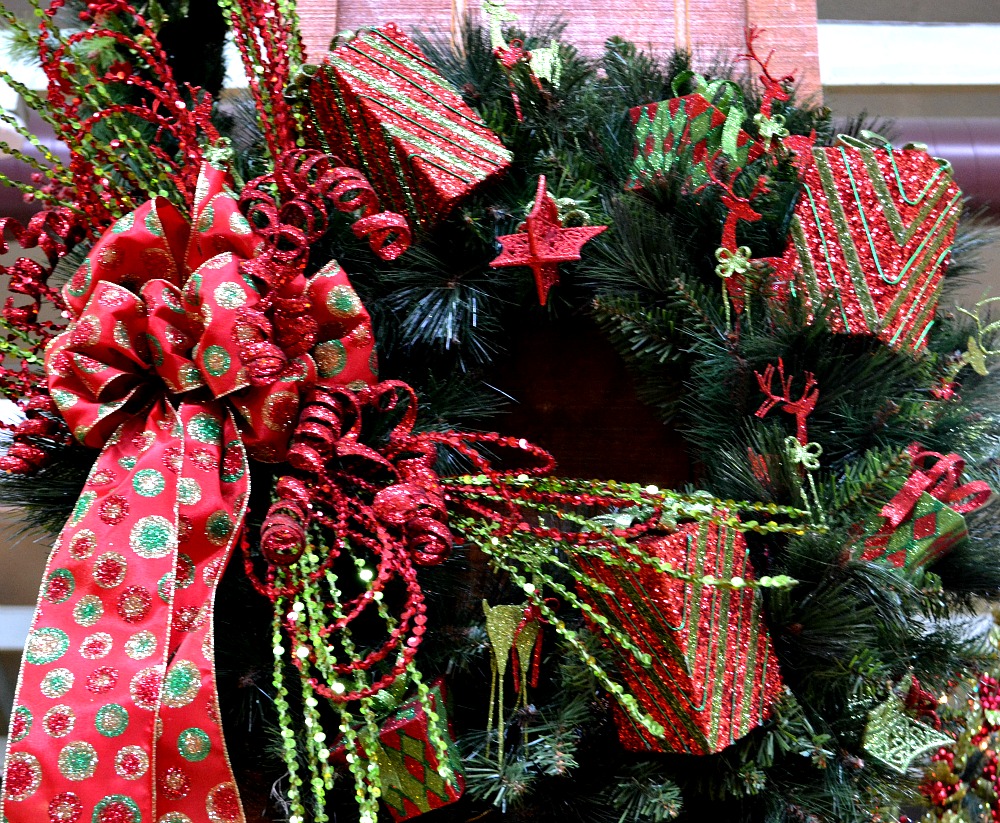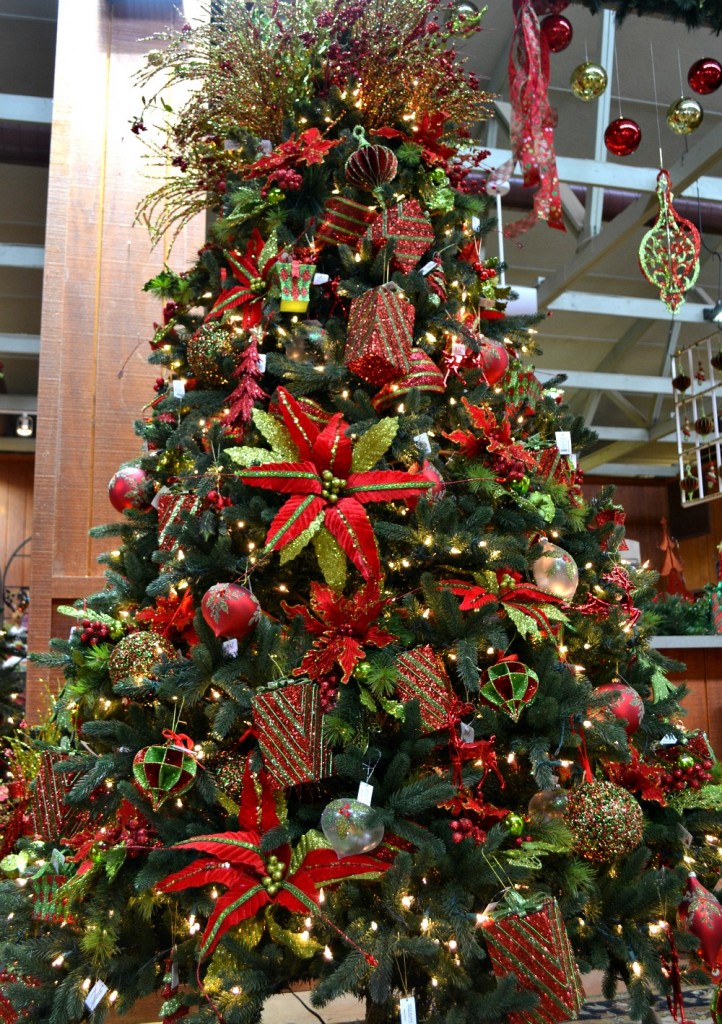 3.  BELIEVE IN THE MAGIC
Remember the wonder and excitement of Christmas Eve? Jumping into bed, pulling the covers up tight and dreaming of Santa,Trains, Planes, Dolls, Games…What's that I hear? Sleigh bells and the clatter of hooves on the roof ?  Yes, I Believe…believe in the magic too!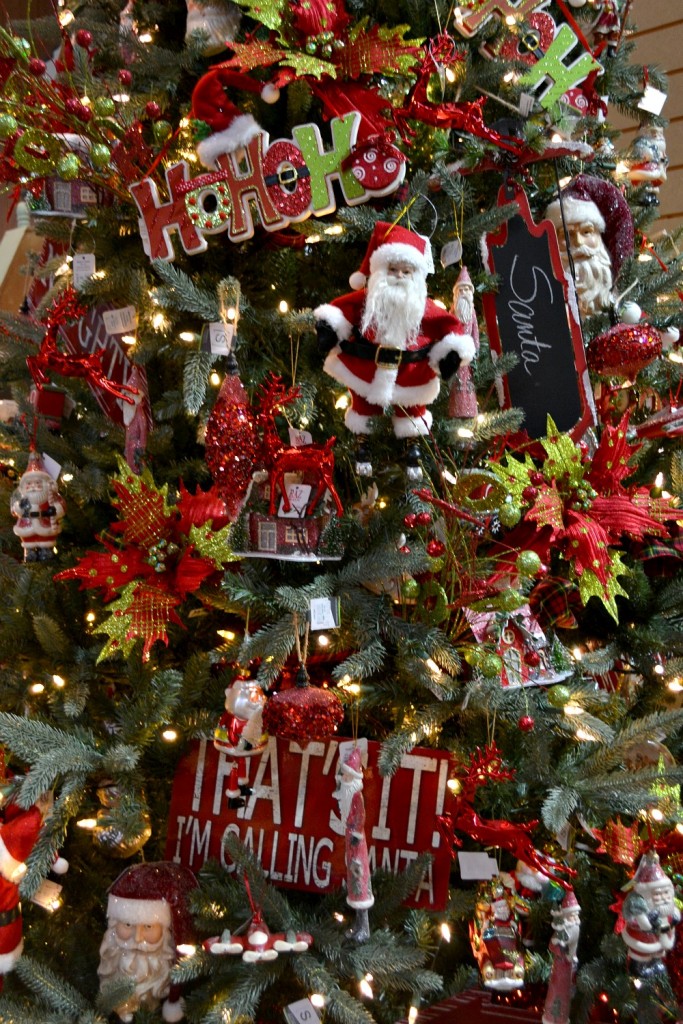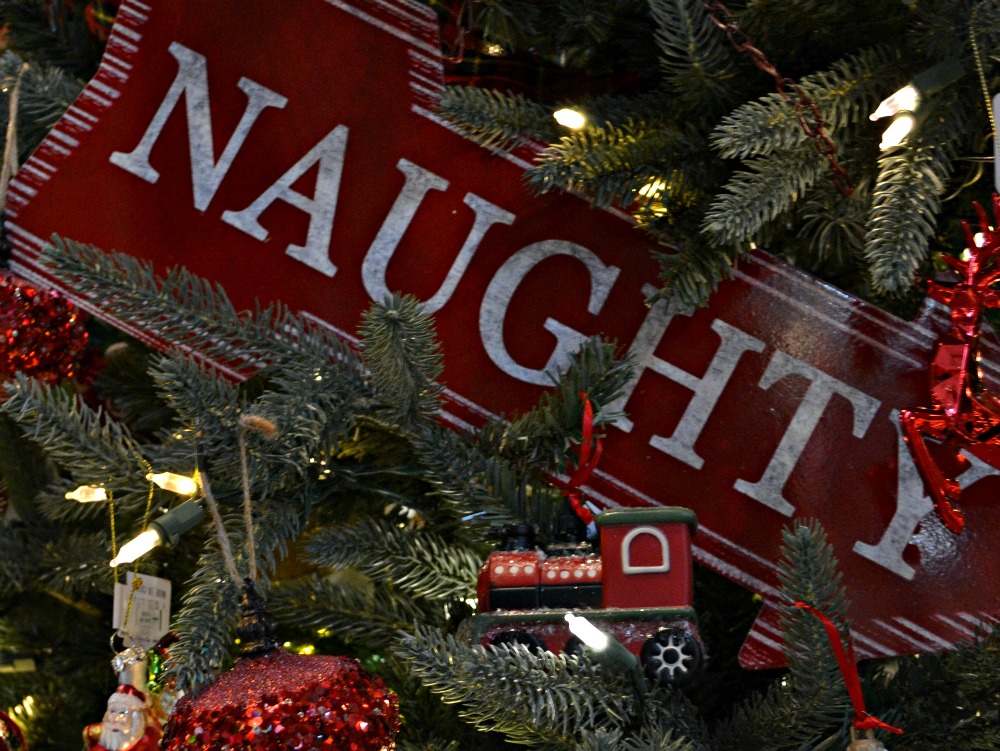 4.  TALLY HO
Decorate your home for the Holidays with the sophisticated charm of an English Manor. Horse and Rider, Hats, Boots, Saddles, Hounds-Tooth and Tartan Ribbons with our fashionably dressed Mr. & Mrs. Fox complete the thrill of an afternoon in the English countryside.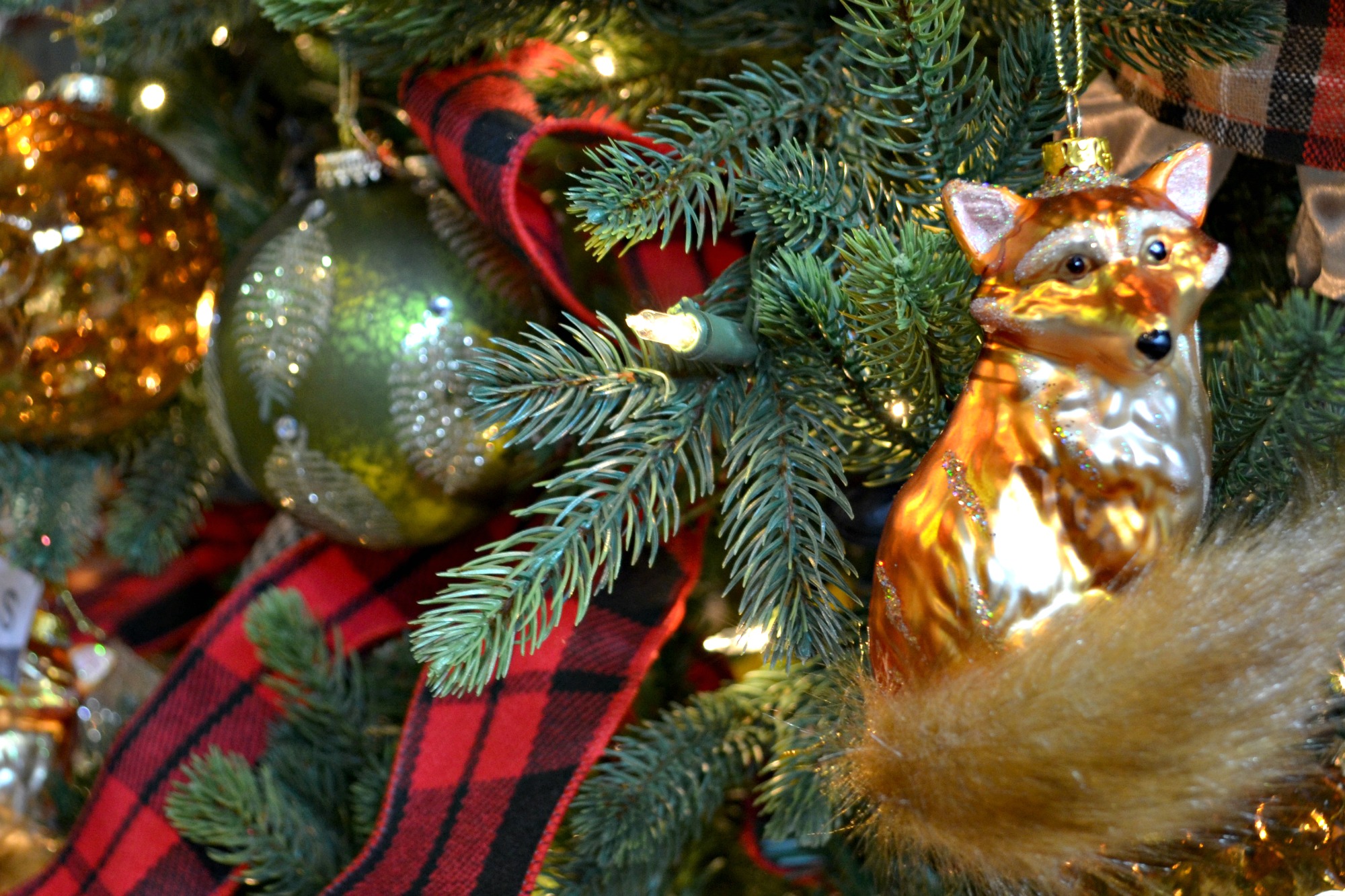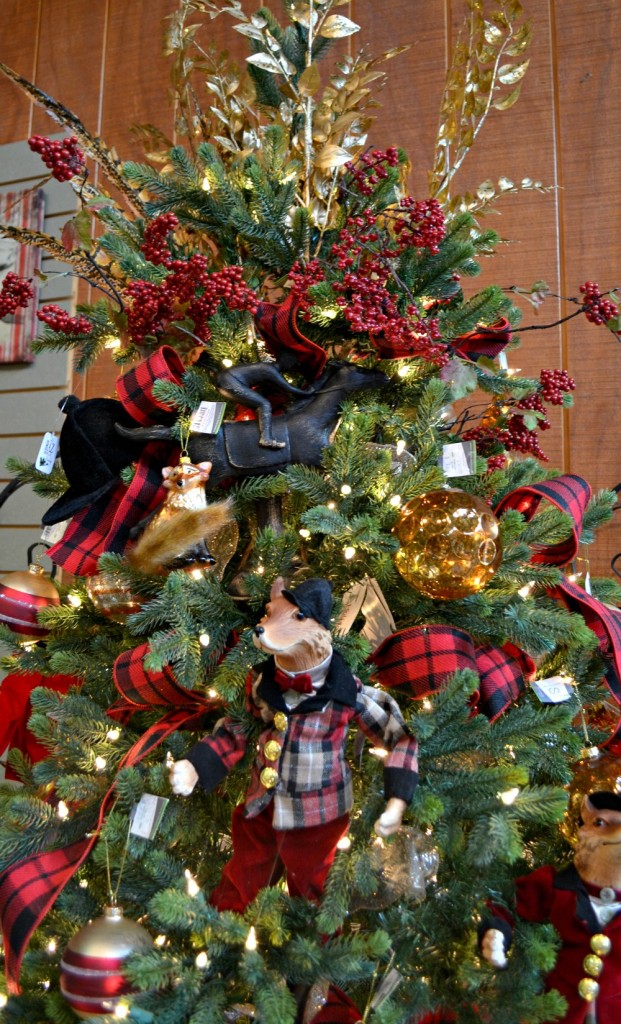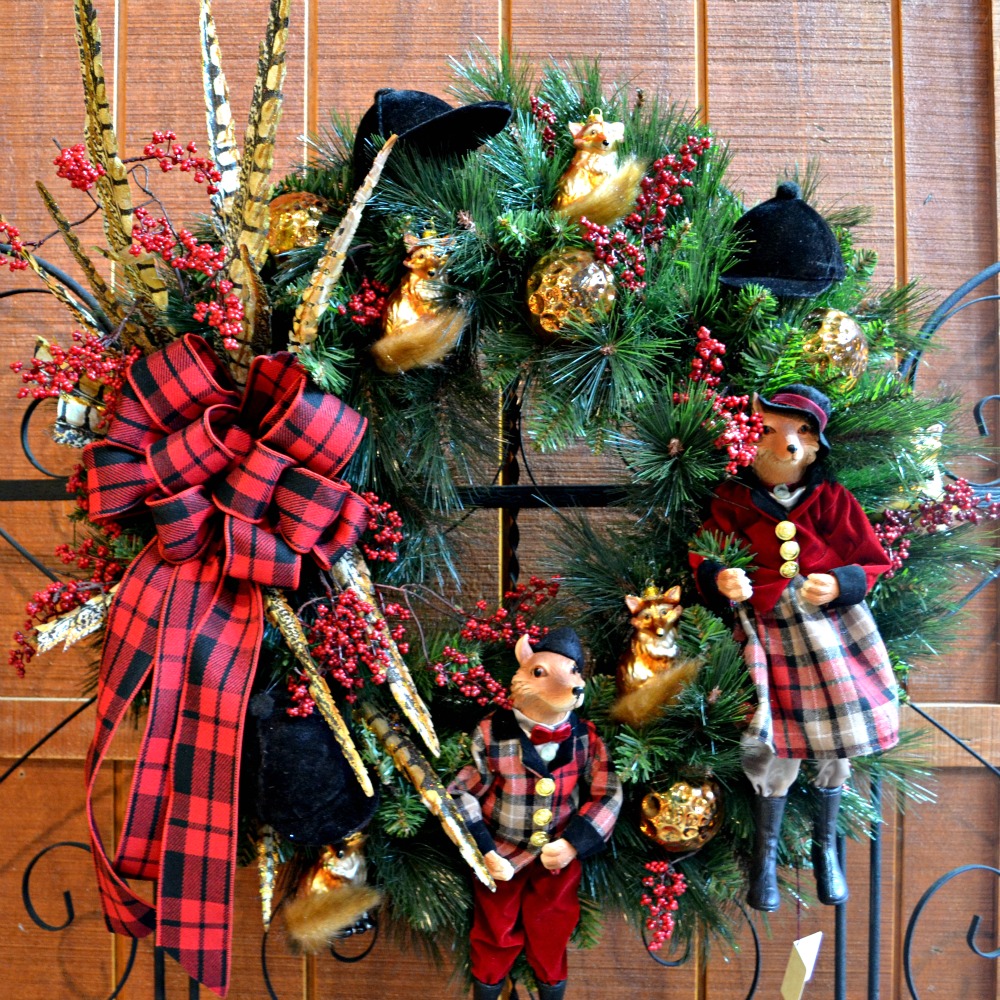 5.  WINTER RETREAT
Bring the outdoor indoors with accents of winter greens, deer, and moose. Fur stocking and pillows with gold tone additions gives the outdoors an upscale look.  Cozy up by the fire in your very own winter retreat.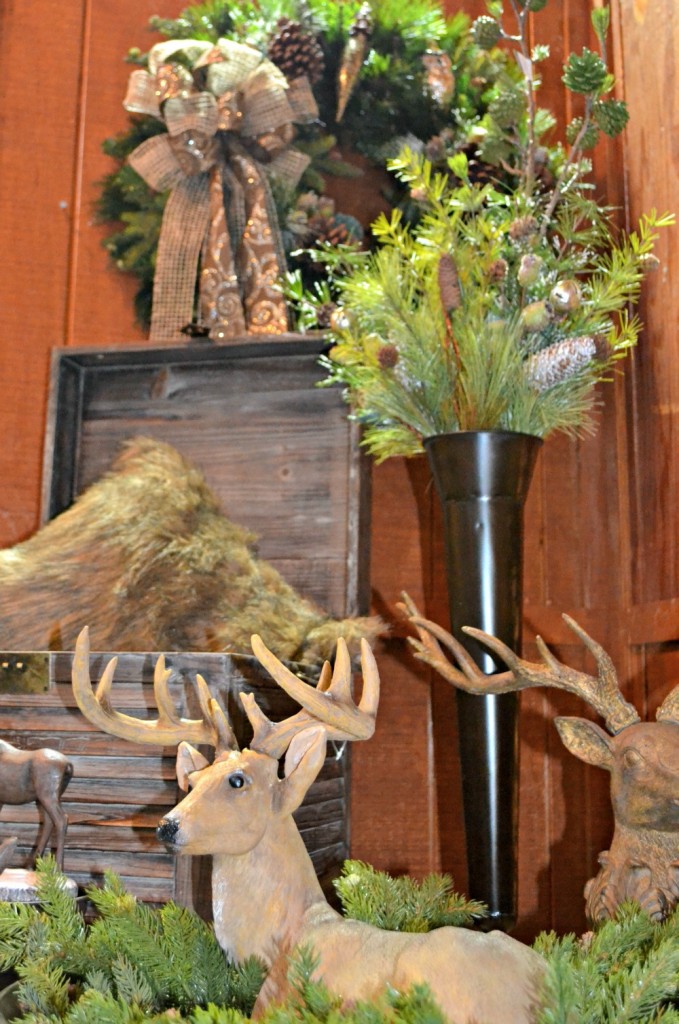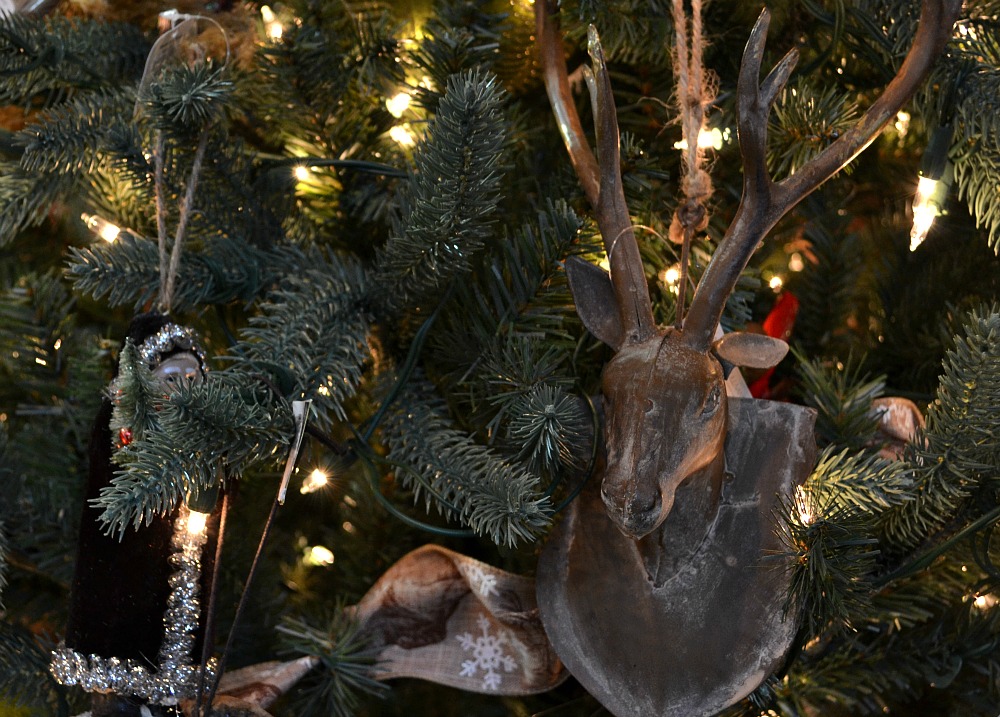 6.  GLEAMING AND BRIGHT
Richly colored ribbons in various shades of gold and silver create a luxurious look. Radiate the beauty of the holiday season with and make your home gleaming and bright.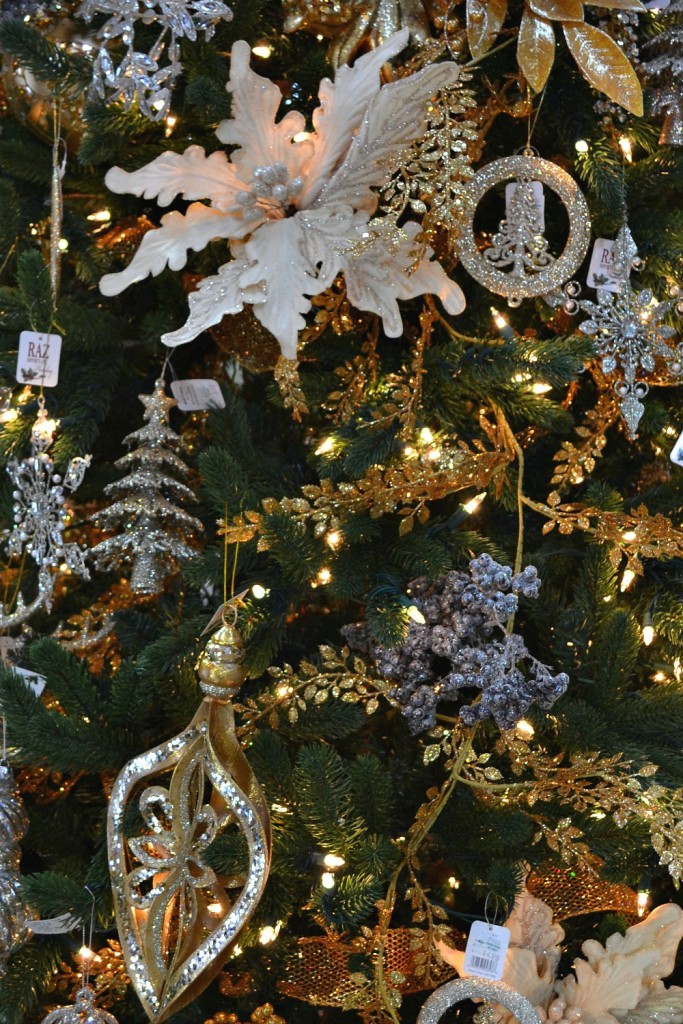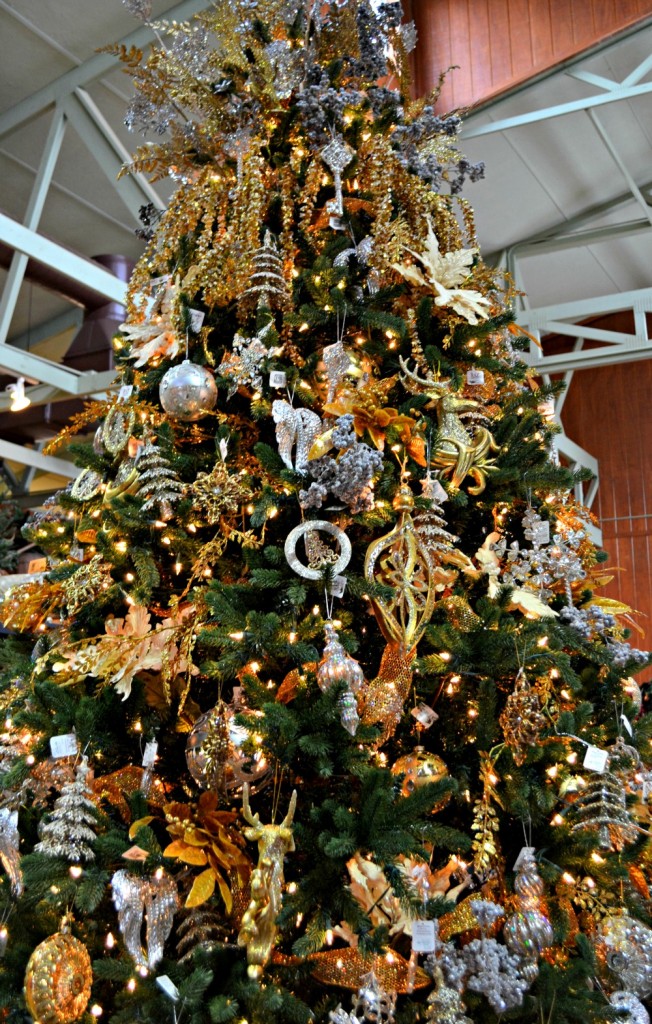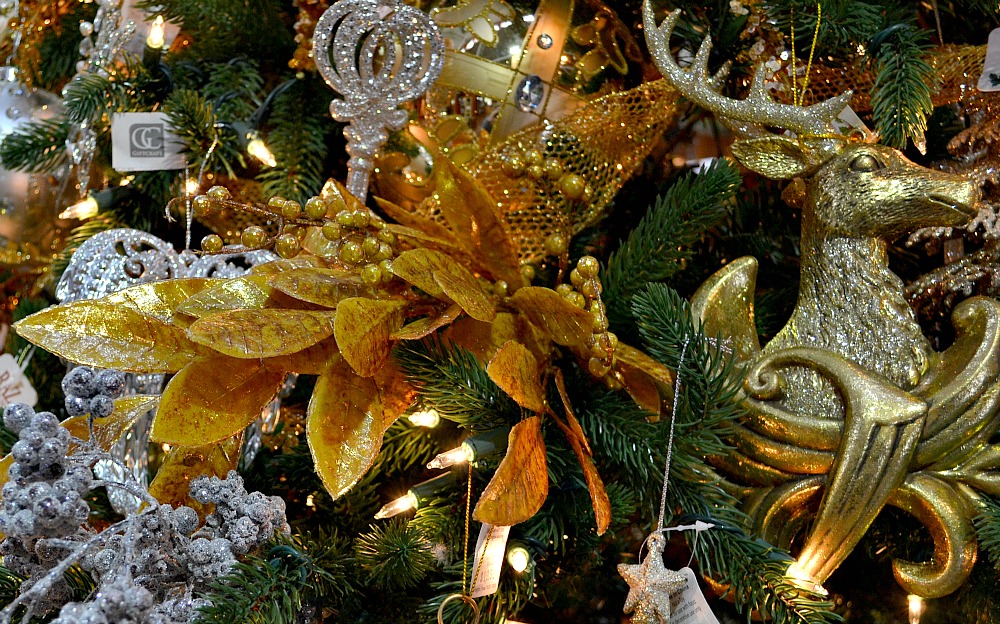 7.  DO YOU WANNA BUILD A SNOWMAN
This Christmas theme mixes-it up with brightly colored snowmen, top hats, and ornaments. And of course snow, lot and lots of snow!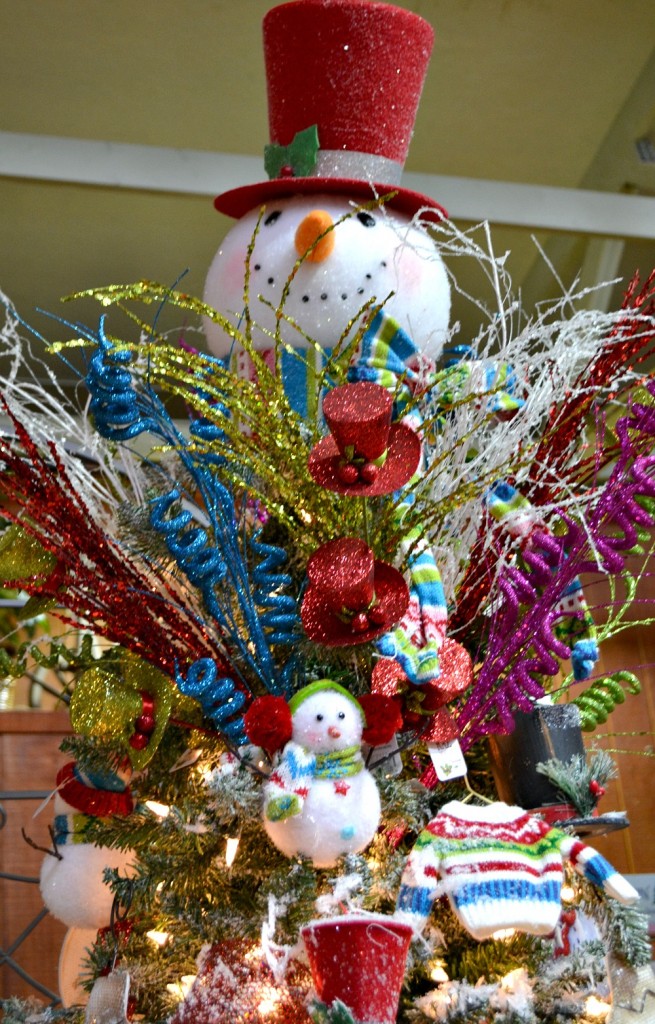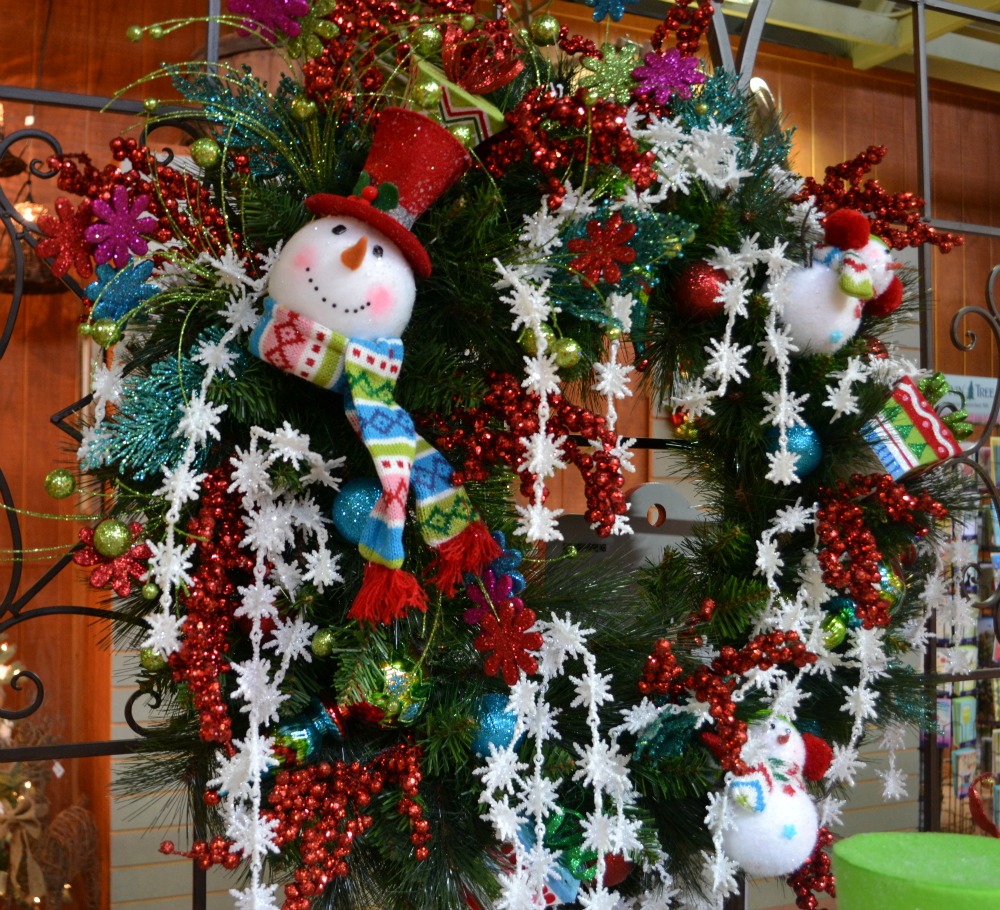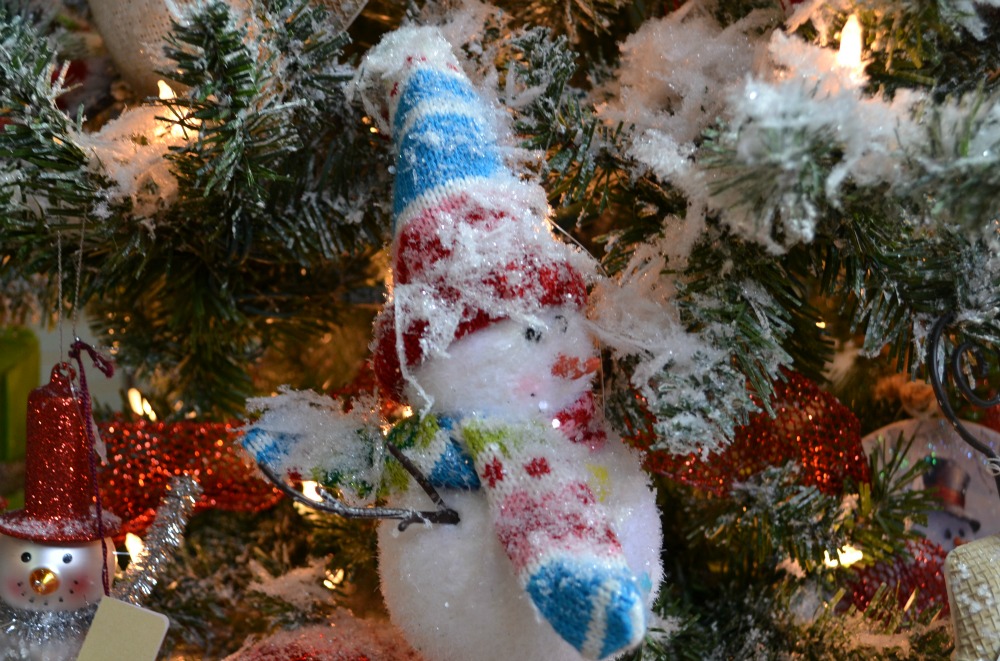 8.  REINDEER GAMES
Comet and Cupid are waiting patiently for the start of Santa's annual Reindeer Games. Glitter ornaments, knit sweaters, hats, and reindeer create this fun and whimsical look.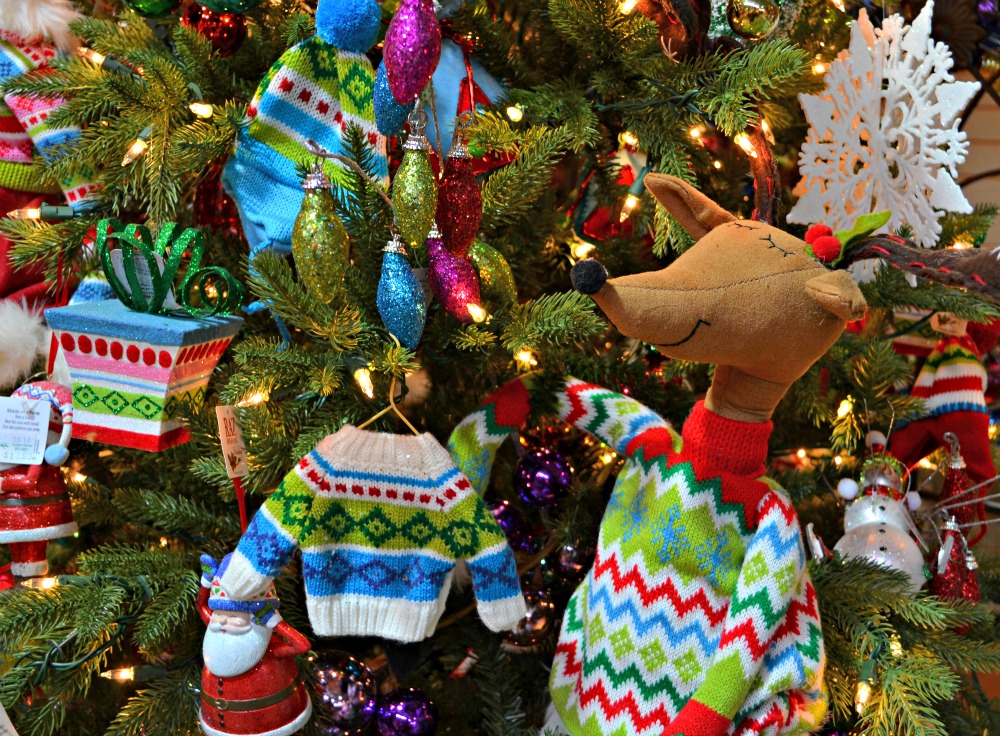 9.  BIRDSVILLE
Nature's feathered friends are center stage in Birdsville. Cardinals and chickadees along with unique wooden houses and nests, give this winter theme a calm and serene feel to be enjoyed by all.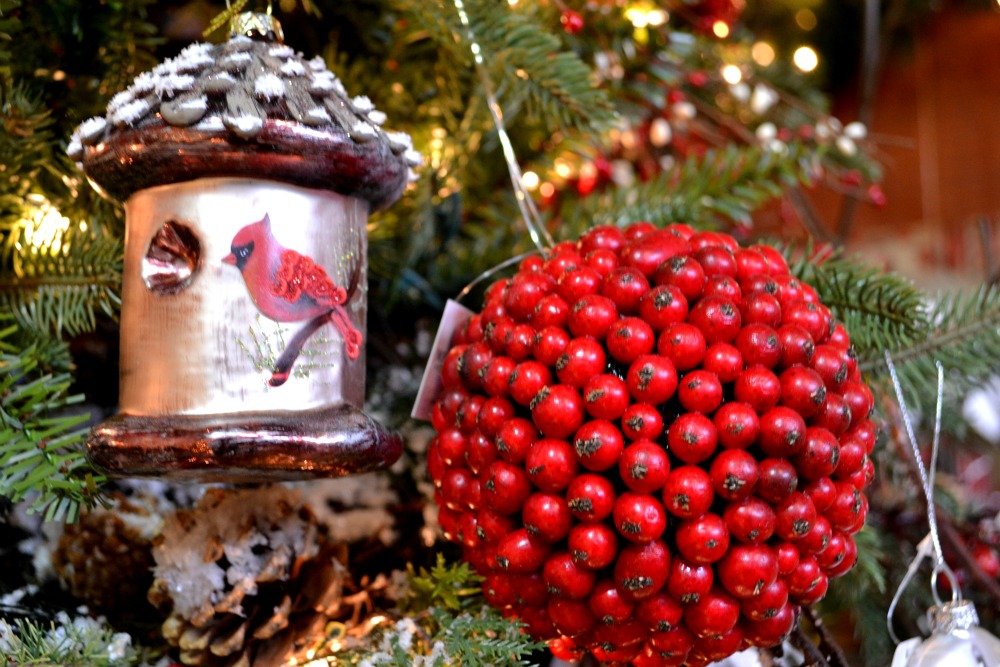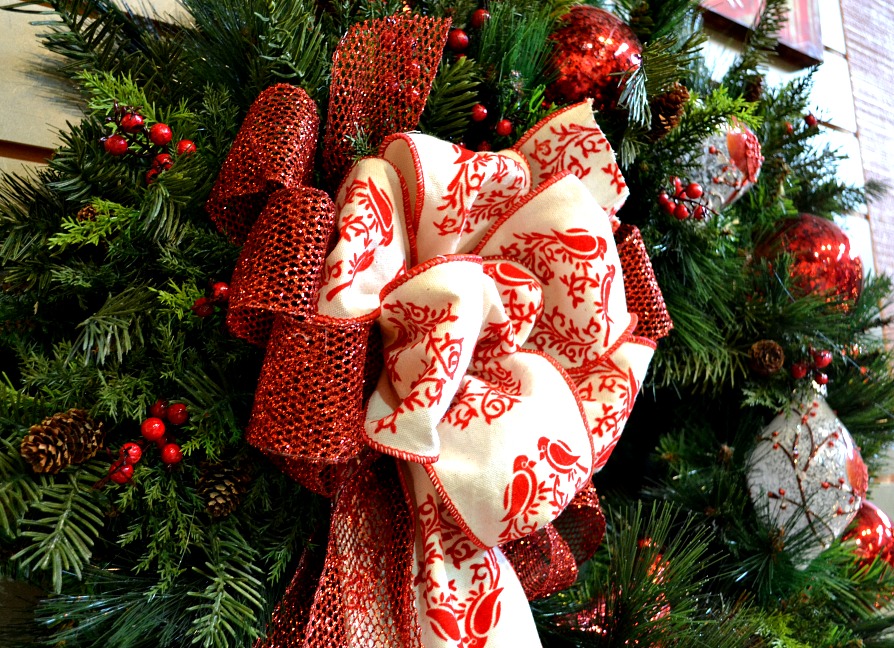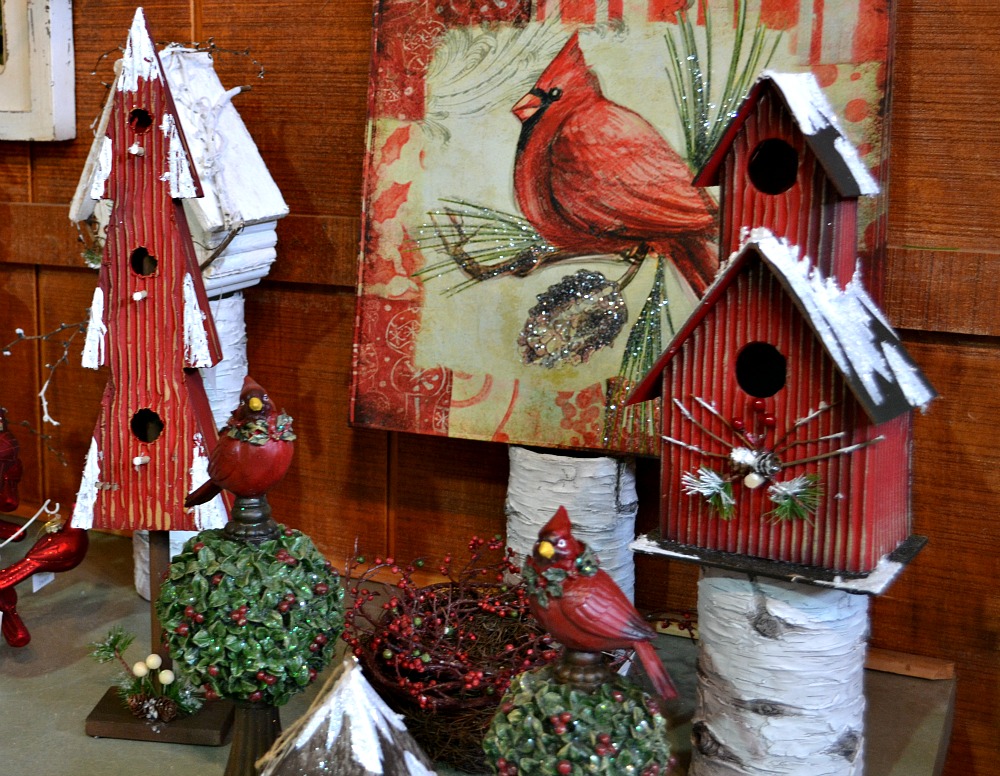 10.  MAJESTY
Heralding Angels announce the arrival of the Holiday season. Rejoice in the spirit of the season with this regal selection of Angels and Musical Instrument ornaments. Listen- you can almost hear the sounds of Majesty.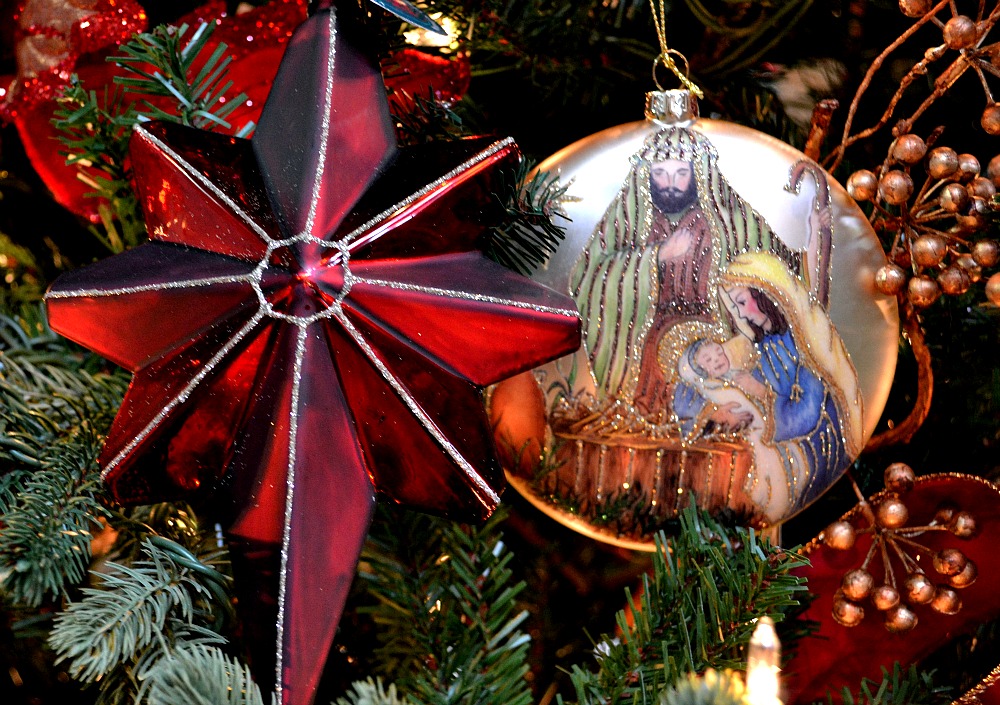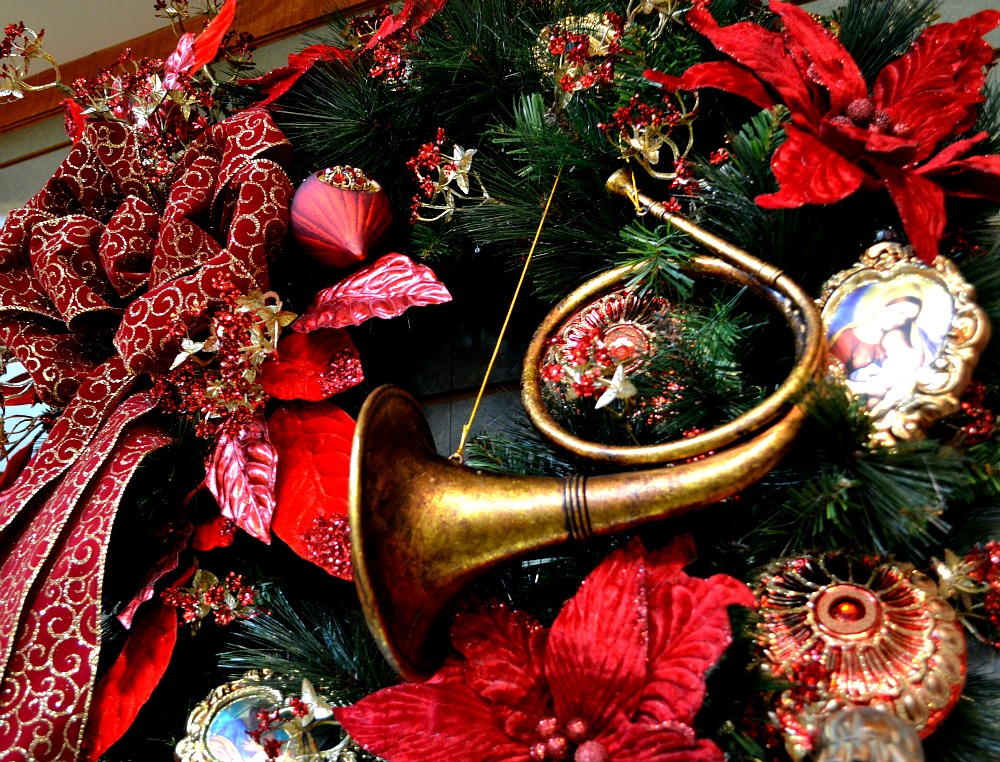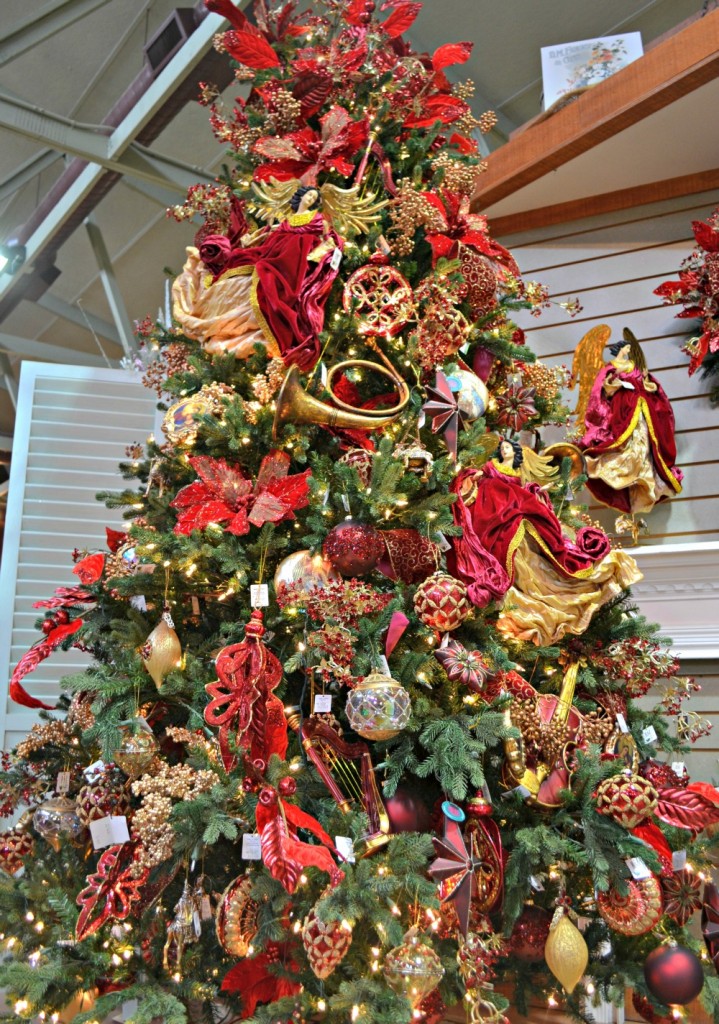 11.  NO HUMBUG HERE
Chalk it up, to having fun at Christmas! Move over Scrooge, there's No Humbug Here in our newest and most chalk-trendy tree. Tree skirts, toppers, and ornaments wear their chalk talk with Christmas cheer!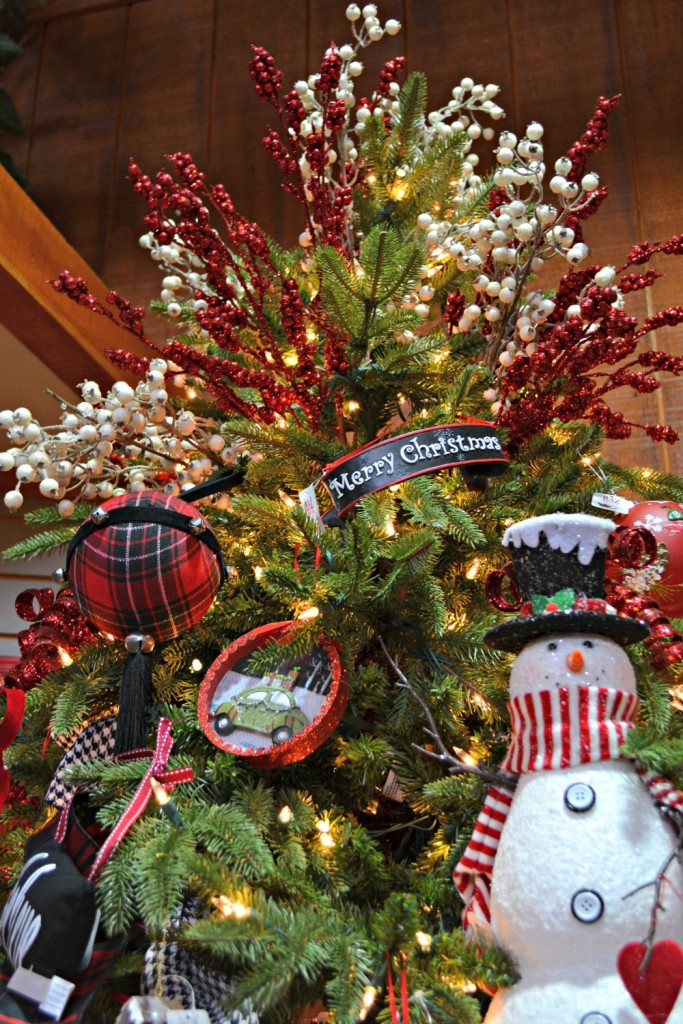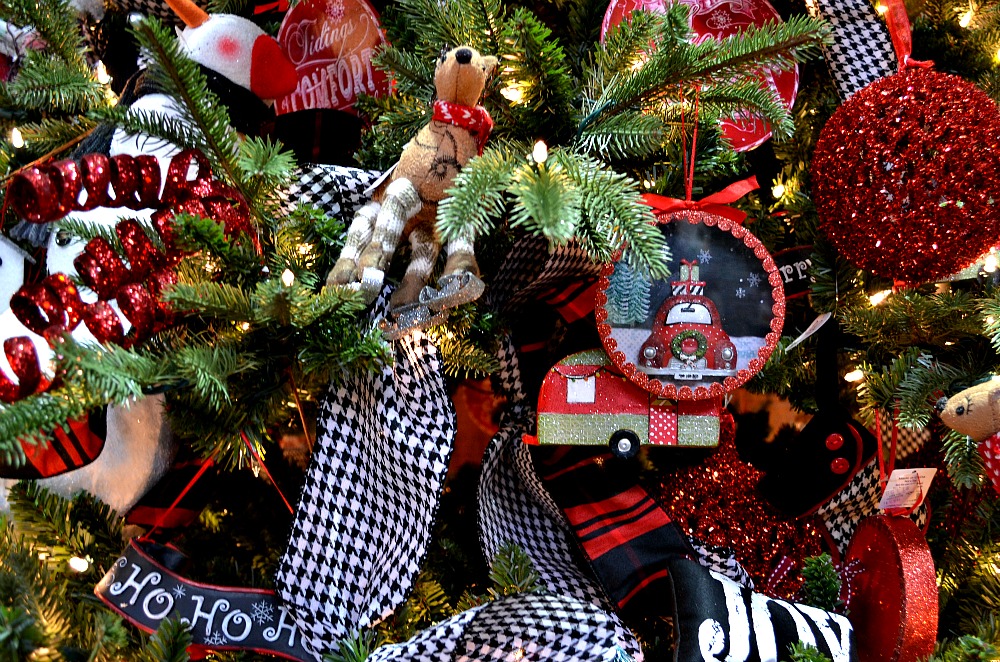 12.  WINTER SOLACE
Soft pastel pinks, blues, and sea foam green make up the color pallet in this colorful theme. Vintage ornaments, and flowers of crystal and ice add the finishing touches to this serene and lovely collection.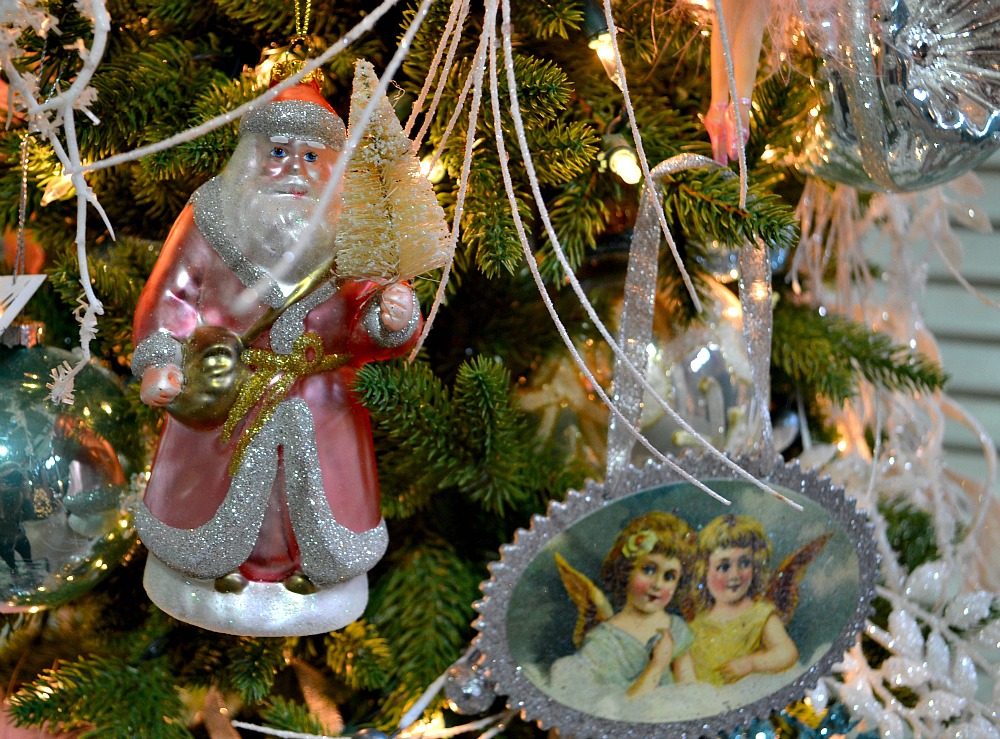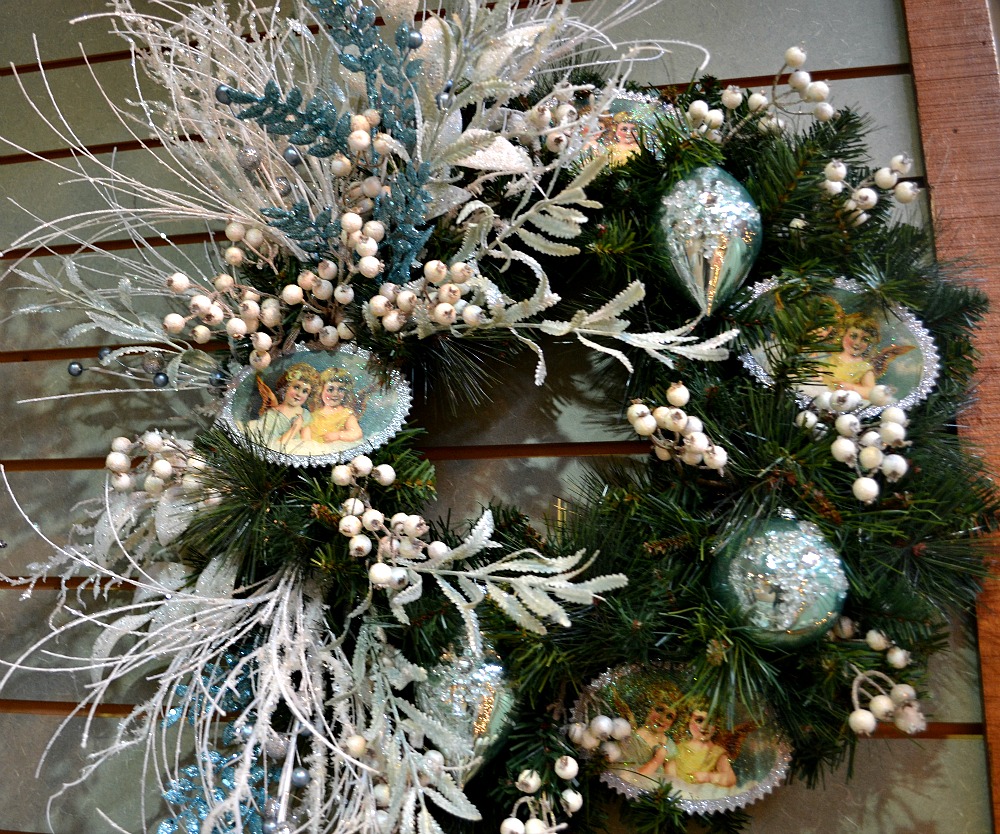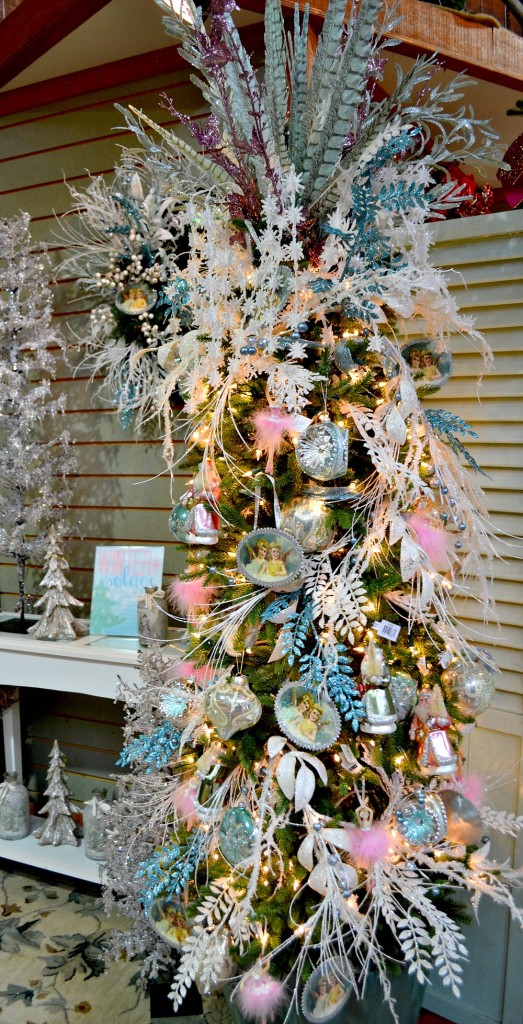 13.  SNOW MUCH FUN
Traditional yet trendy, this collection of winter fun is sought by children of all ages. Snowmen, top hats, collectible glass ornaments and hints of days gone by make this theme Snow Much Fun.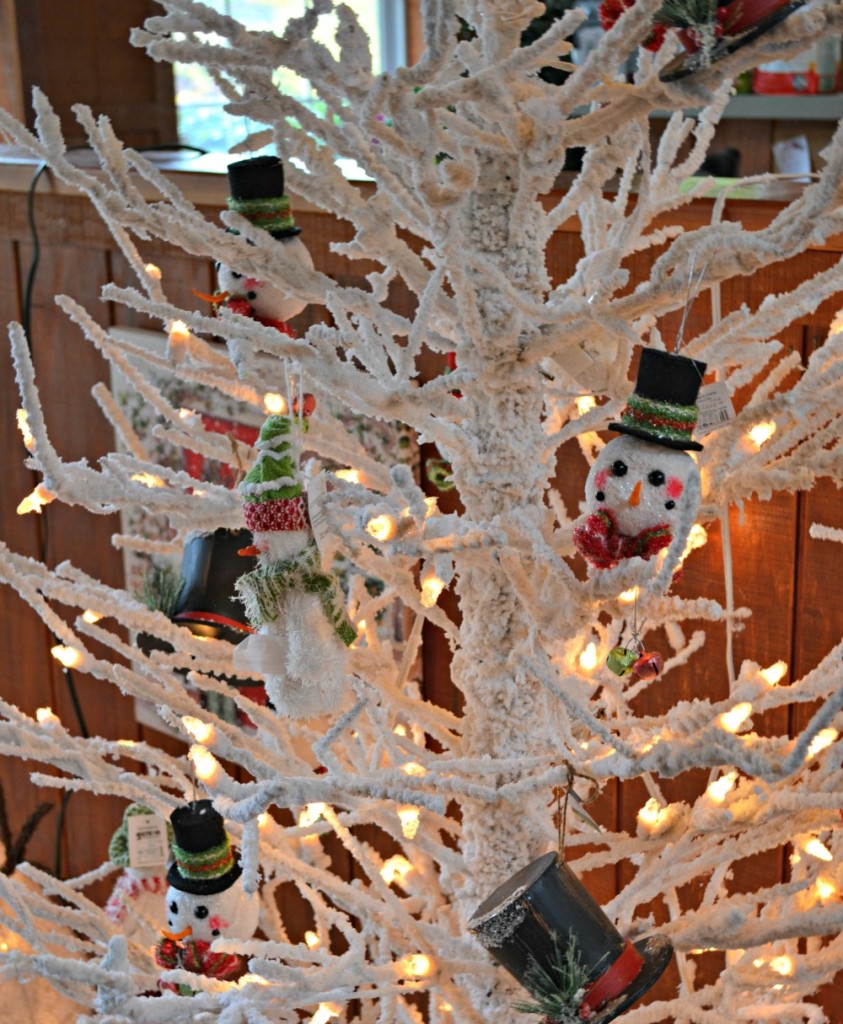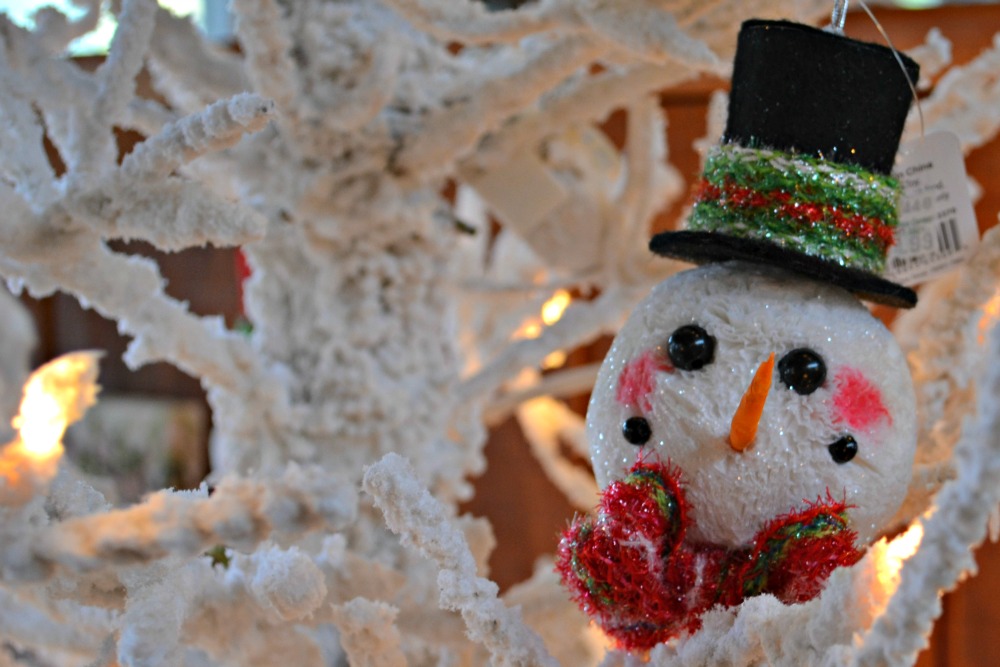 14.  CHRISTMAS GARDEN
Capture the beauty and essence of the garden by bringing greenery inside for the holidays. Artificial greens, botanical patterns, watering cans, tools, and garden ornaments celebrate the garden in this collection.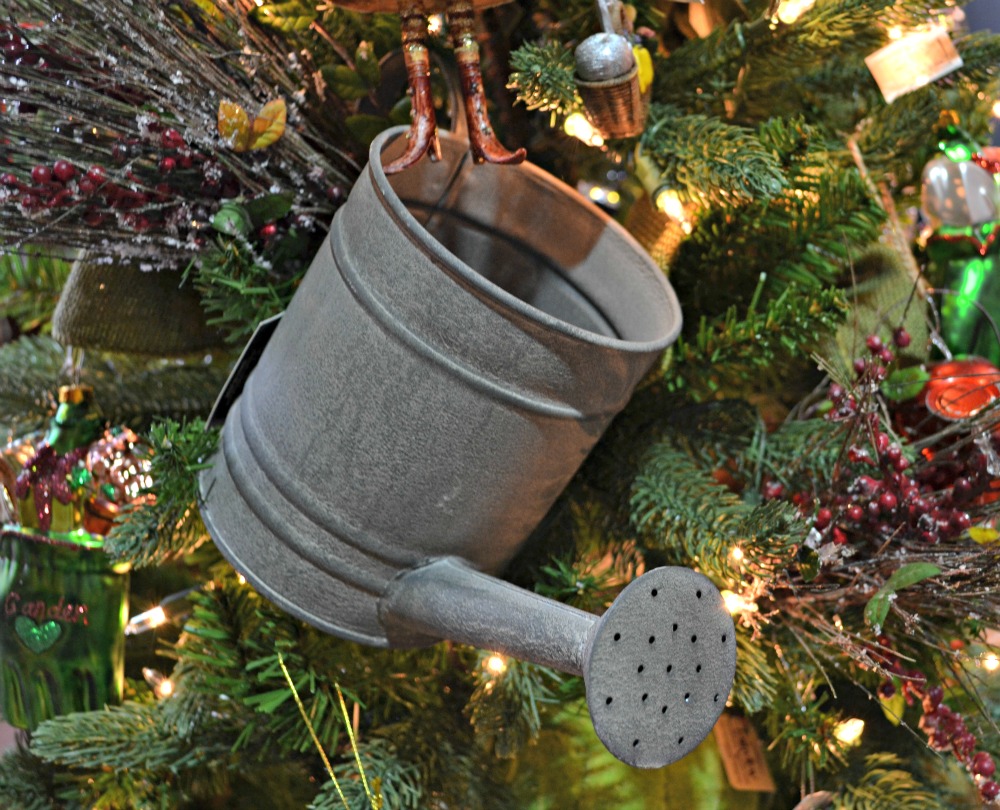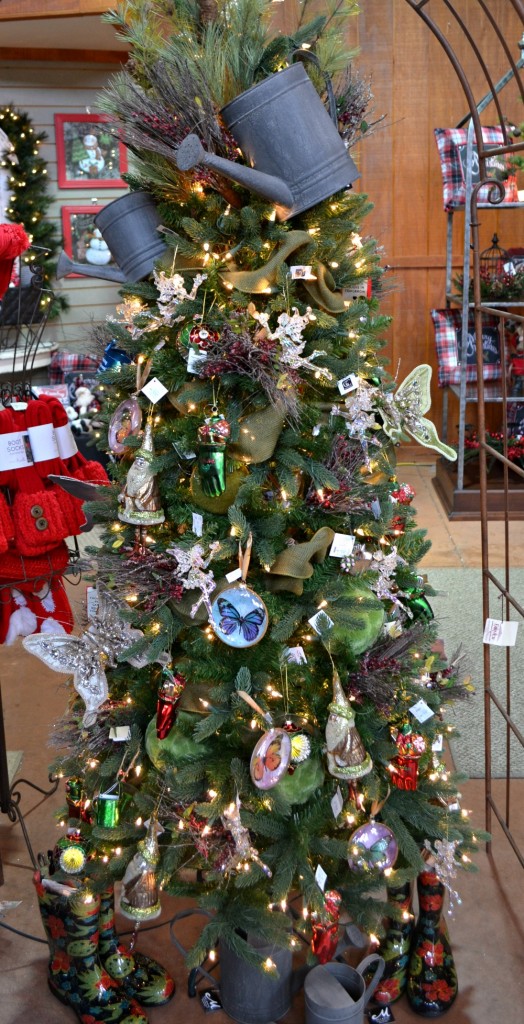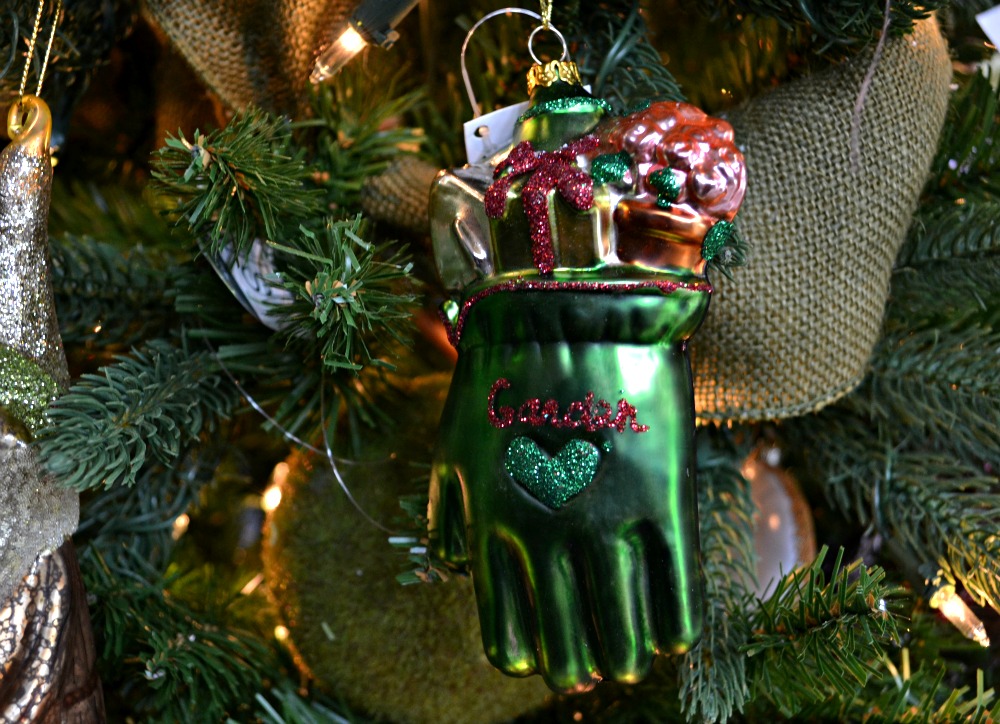 15.  SANTA PAWS
Santa loves our furry friends too! Dogs, puppies, cats, and kittens all join Santa in the SANTA PAWS Christmas collection.