Top 5 Early Spring Perennials
Mary Ann's Favorites
Mary Ann Guido, Perennial Department Manager, works tirelessly each season to make sure that the Fairview Garden Center Perennials Department is full of the latest, greatest, best bloomers around.  With her attention to detail and close relationship with local growers, you can be assured that Fairview has the highest quality perennials around.  Here are Mary Ann's top picks for powerful perennials that pack a punch in early spring:
Phlox subulata 'Fort Hill'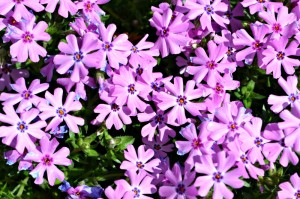 A must have for the early spring garden. Use as a ground cover or for border edging.  Deep rose pink blooms.
6" – 9" H
Sun – Part Sun
Blooms Early to Mid Spring
Deer Resistant
Evergreen Foliage
Veronica peduncularis 'Georgia Blue'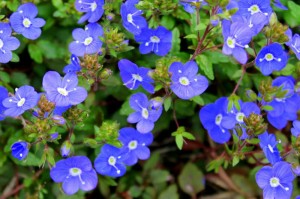 Dainty, sky blue flowers will make quite a show in your spring garden. Works well in a border front, in rock gardens or as a ground cover.
4" – 12" H
Sun – Part Sun
Blooms Early Spring to Summer
Deer resistant
Attracts butterflies
Iberis 'Alexander's White'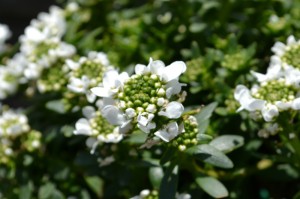 Beautiful cascading over walls or planted at gardens edge.  Showy white blooms in spring atop evergreen foliage.
8" – 10"
Full Sun – Part Sun
Blooms mid to late spring
Deer Resistant
Attracts Butterflies
Hen's & Chicks
Striking evergreen foliage in shades of black, reds and greens.  Grows well in full sun and in any soil with good drainage.  Deer and rabbit resistant and drought tolerant.   Blooming varieties attract butterflies.  Hens and Chicks are fun to grow in strawberry jars or other containers, miniature gardens, rock gardens and walls.
Heuchera 'Plum Pudding'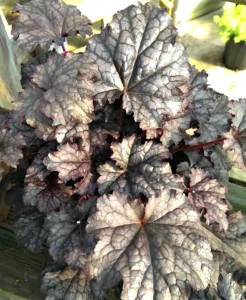 A popular variety for its plum-purple colored foliage. Works well as a contrast plant in the shade garden and also in containers.
18" – 26" H
Part Sun – Part Shade
Blooms White Late Spring
Attracts Hummingbirds & Butterflies
Deer Resistant