Top 5 Hellebores for Early Spring
Hellebores provide color for shady areas as well as semi-shade areas in the garden. There are many varieties to choose from that enable us to have color in the garden from early November through April.
Hellebores are easy care, low maintenance perennials once established. They prefer moist, well-drained soil with plenty of organic matter such as well-aged leaf mold and compost. They will adapt easily to many different conditions.
These long-lived, evergreen plants and resistant to deer, rabbits and voles. Here are just a few (a very few) of our favorites:
Helleborus Honeymoon 'French Kiss'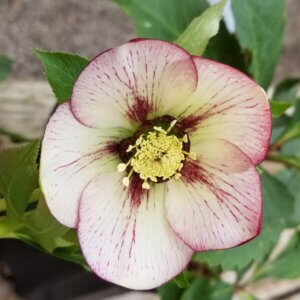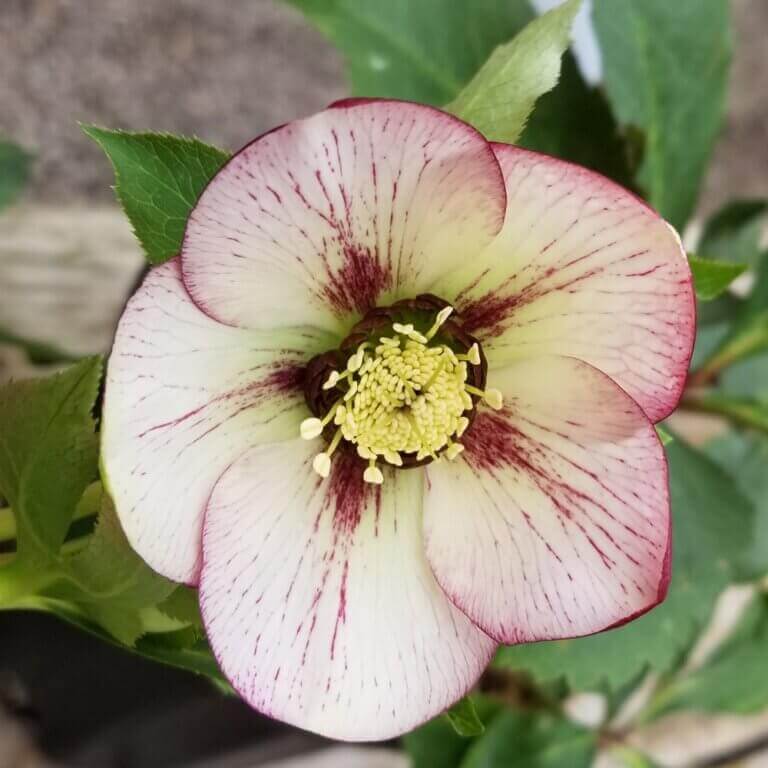 Single white flowers lined with raspberry pink that veins in toward the center of the petals.  Grow 18-24″ tall and wide.
Helleborus Honeymoon 'Rio Carnival'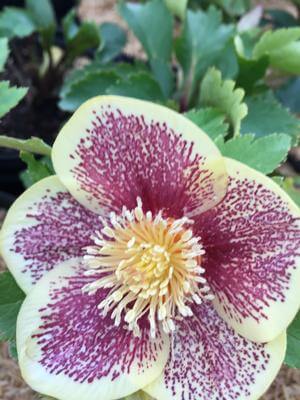 Single light yellow flowers with heavy burgundy red speckling.  Grows 18-24″ tall and wide.
Helleborus Wedding Party Mix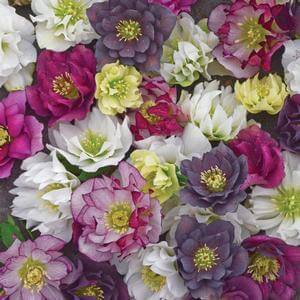 Colors in the mix include black, mauve, purple, white, yellow AND pink!  Double blooming flowers and plant grows 18-24″ tall and wide.
Helleborus Penny's Pink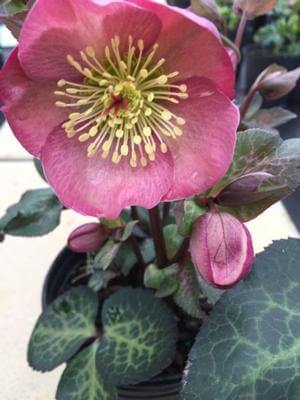 Beautiful silvery-pink veined foliage with pretty pink blooms.  Grows 18-24″ tall and wide.
Helleborus Gold Collection 'Love Bug'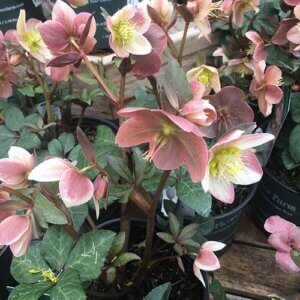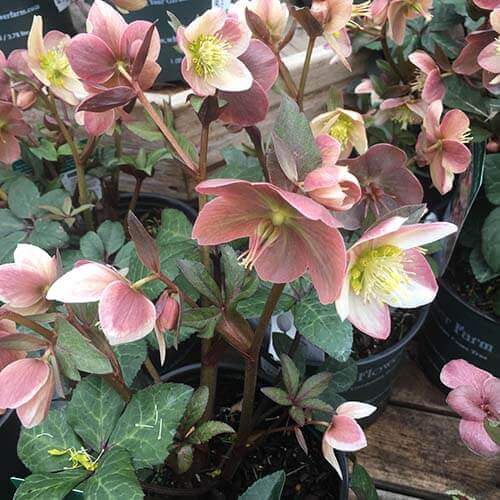 Creamy white flowers with a rose blush fading to rose pink on top of blue-grey foliage.  Grows to just 10-12″ tall by 12-15″ wide.