Raleigh, NC Hummingbird Feeders, Bird Houses & More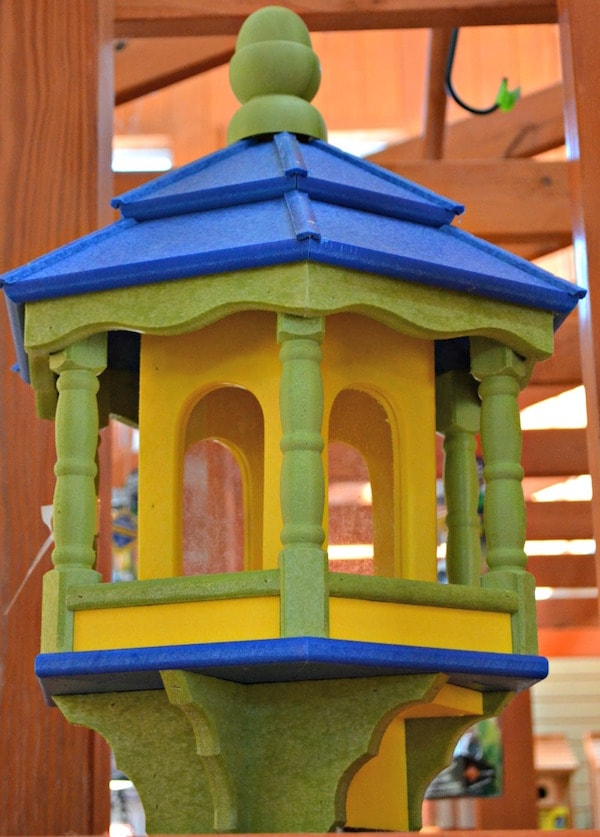 Flowers and feathered friends often go hand-in-hand! If your landscape is filled with berry-producing plants and flowers, it's likely that various birds will enjoy your yard almost as much as you do. At Fairview Garden Center in Raleigh, NC, we offer garden products that will attract birds of all kinds to your yard. Several of our bird products are locally made and are sure to make your landscape a lively place.
Bird Products Offered in Raleigh at Fairview Garden Center
If you're looking to draw birds to your landscape, Fairview Garden Center provides a wide selection of bird products in Raleigh:
Bird houses
Nesting boxes
Bird feeders
Bird seed
Bird food
Bird baths
Hummingbird feeders
Bluebird boxes
Squirrel baffles
Identify Birds With the Help of a Bird Guide
Brush up on your bird knowledge with our helpful Raleigh bird guides! Whether you are an avid birdwatcher or simply want to learn about the feathered friends in your backyard, we are sure to have the right bird guides and products to compliment your yard.
Visit Our Garden Center for Bird Feeders & Garden Products
Bird houses and feeders are just a few of many items we can provide for your garden. When you visit our Raleigh garden center, be sure to check out our pottery and statuary, gardening tools and supplies, and gift shop for garden and home decor. Birds will be the finishing touch to your ideal landscape. Come by Fairview Garden Center to start your collection of garden and bird products in Raleigh today.
Fairview Garden Center offers hummingbird feeders, bird baths and other bird products to customers in Raleigh, Cary and throughout the Triangle. Enjoy all of our outdoor living products!