3 Ways to Style a Holiday Mantle: Fresh
Keep it Fresh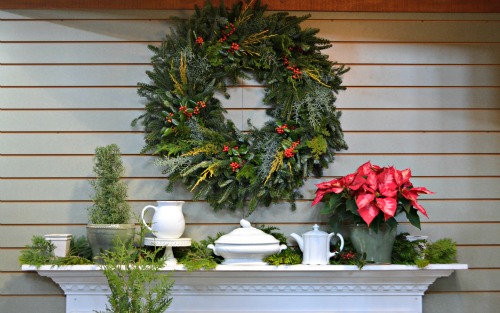 We love to keep it fresh at Fariview!  With so much access to fresh greenery and beautiful flowers, why not?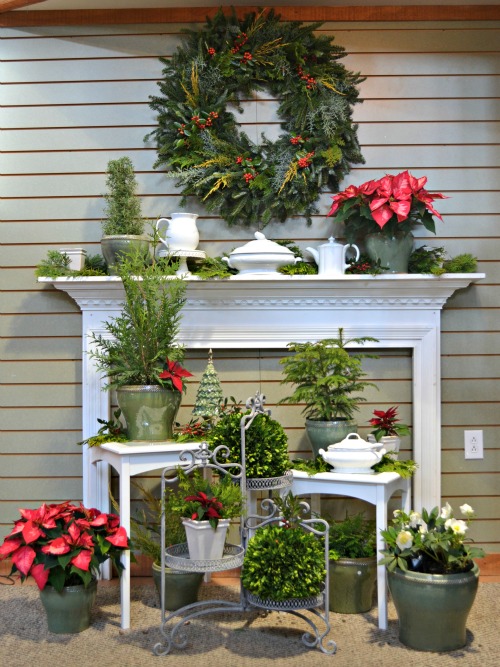 One of Anma Jo Ann's fresh made wreaths with juniper, fir and holly berries hangs above the mantle.  We also used Fairview-grown Poinsettias for touches of red and pink.  Non-traditional Holiday plants like Rosemary, Norfolk Island Pine and Hellebores placed in green-toned pottery help set the stage for this fresh holiday scene.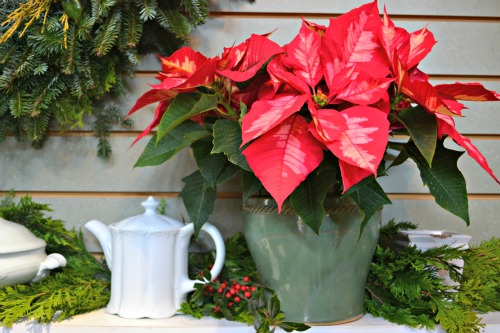 Touches of antique white ironstone china help to break up the colors and textures in the fresh greenery.  Use  your common china in unconventional ways to create more interest.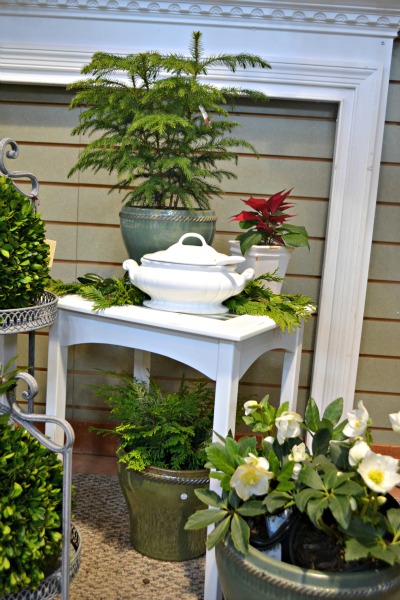 More ways…