Top 10 for 2020
This year, perhaps more than ever, we are longing for peace, beauty and tranquility that can only be found in the garden.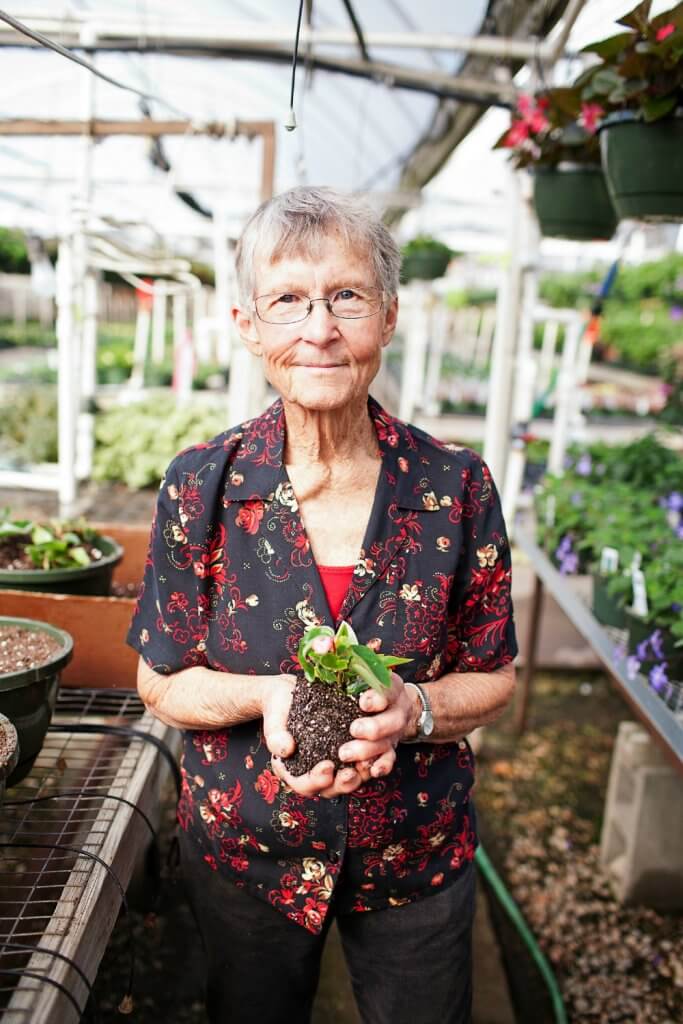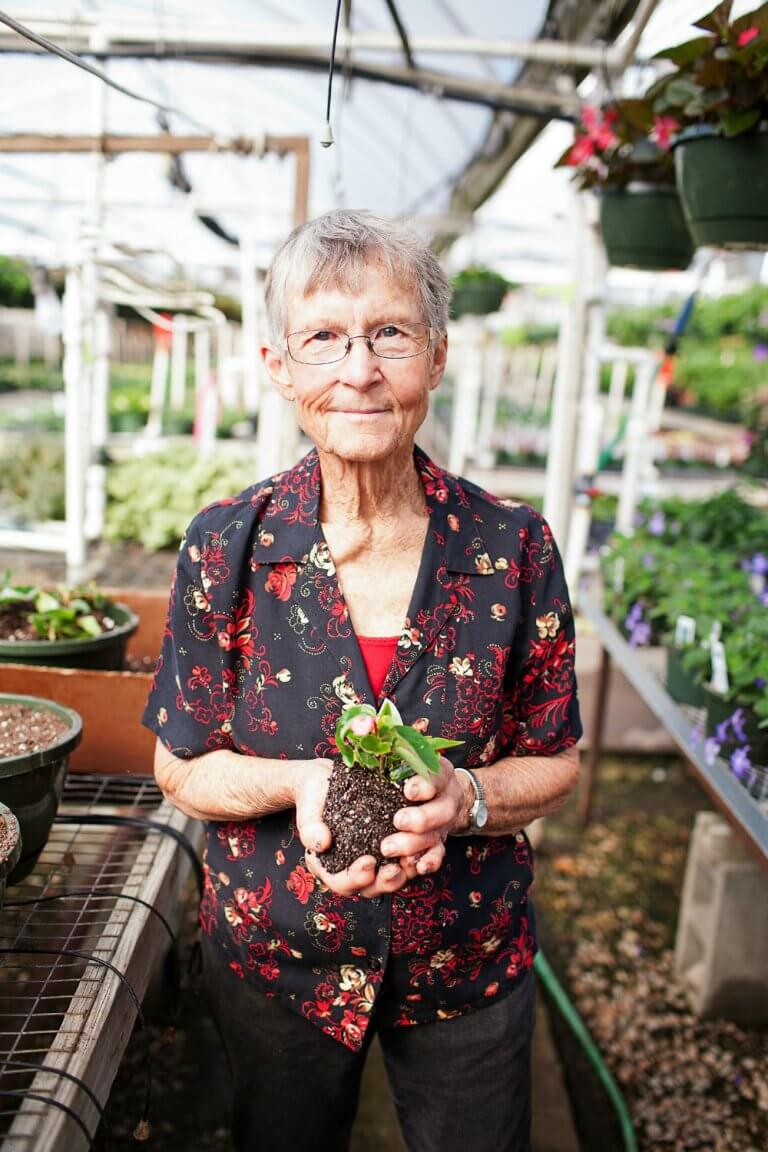 Here at Fairview Garden Center we have our own "trial garden" where Fairview Founder Jo Ann Dewar plants the newest varieties of annuals.
Each year she will monitor and determine which varieties out-perform all the others. Out of the many tried and true annuals that have been planted over the last year, these are her favorites that meet the following criteria for 2020:
Require the least amount of maintenance
Retain the best quality all season long
Are the most showy from spring through fall
Are the most unique of all the many plants we grow at Fairview Garden Center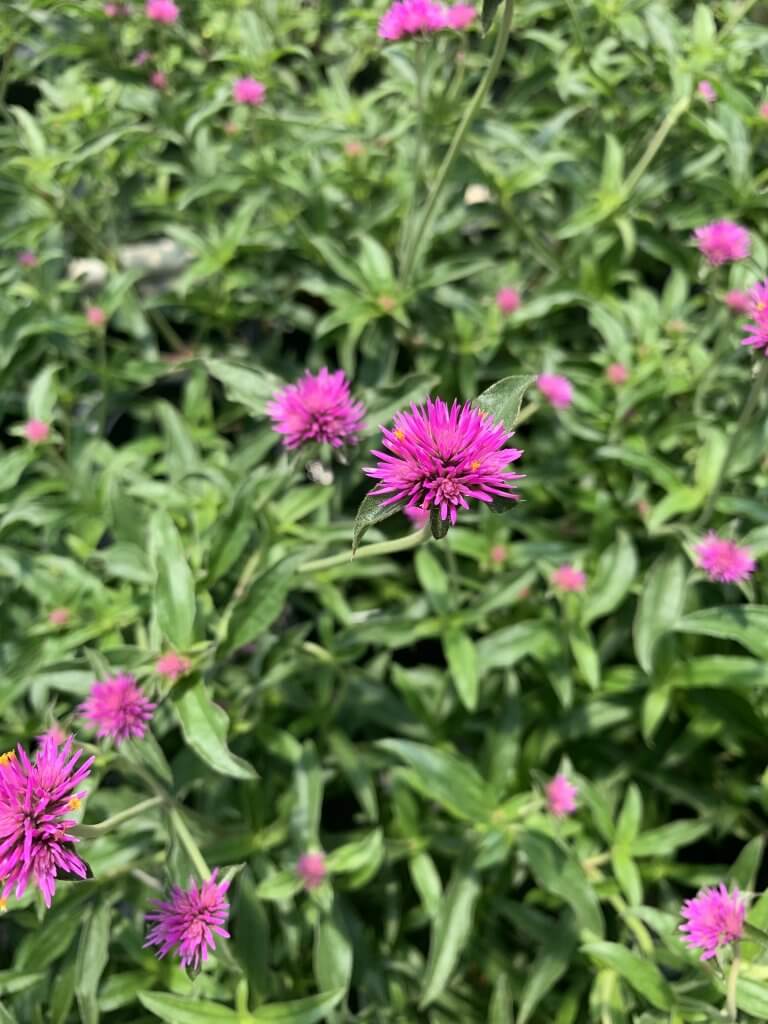 These beautiful, annual Globe Amaranth are easy to grow in full sun. We grew two new varieties this year including Truffala Pink and Horton'a Revenge (with chartreuse foliage). Tall flower spikes grow 12-24″ tall. Mature plants become drought tolerant but plants grow best with regular moisture throughout the growing season. Extremely good heat tolerance.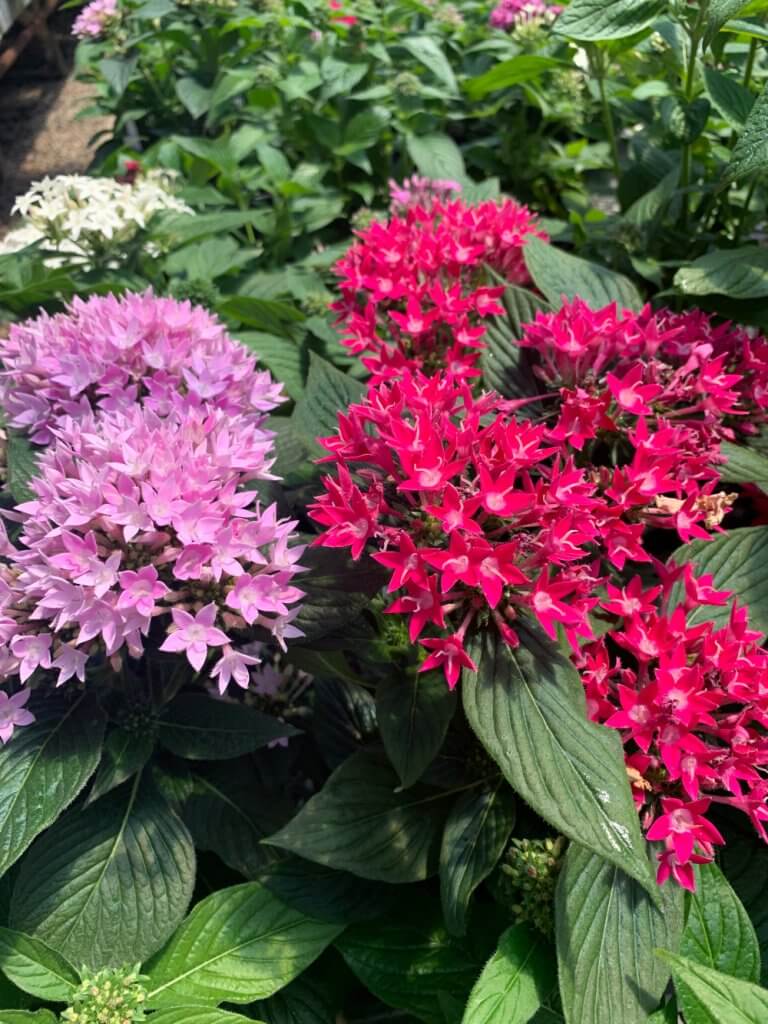 The new Graffiti 20/20 Series of Pentas boast impressive flower displays on full, dense plants. Hummingbirds and Butterflies love Pentas, making them a great addition to a full sun pollinator garden. Ranging in flower colors from white to purple to red, these flowers grow 12-24″ tall and wide in the growing season.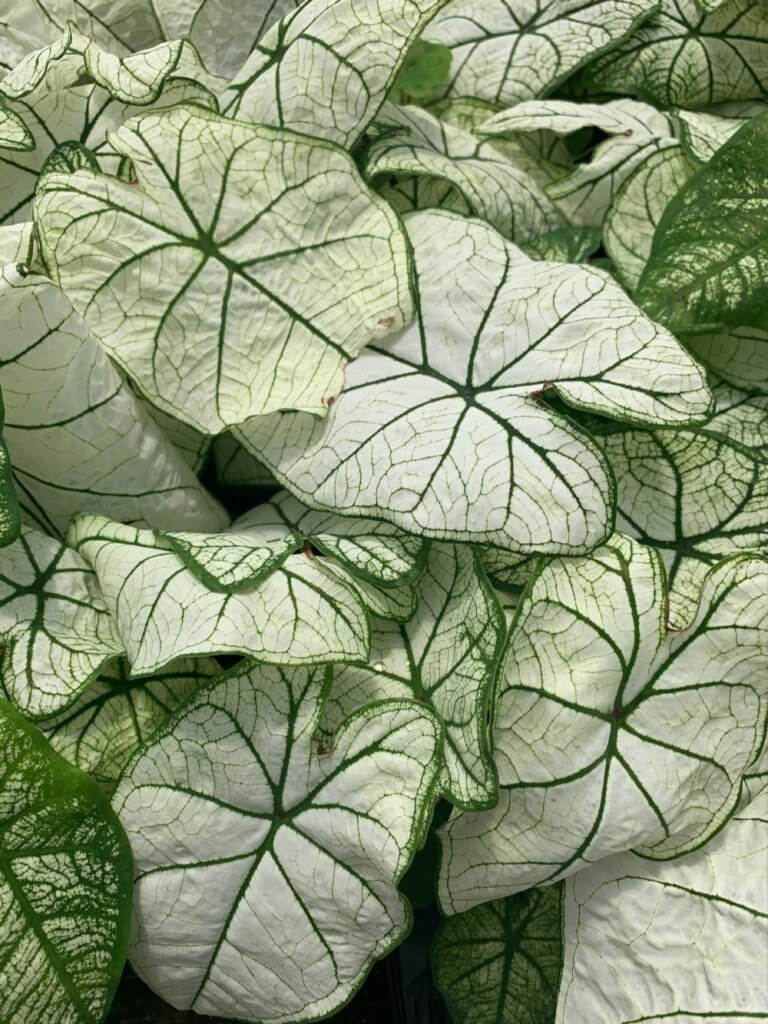 We have several new, vibrant varieties of Caladiums that are more sun tolerant. Varieties include Galaxy, Candidum Jr. and White Queen. The beauties grow full and dense and acclimate well in sunny conditions.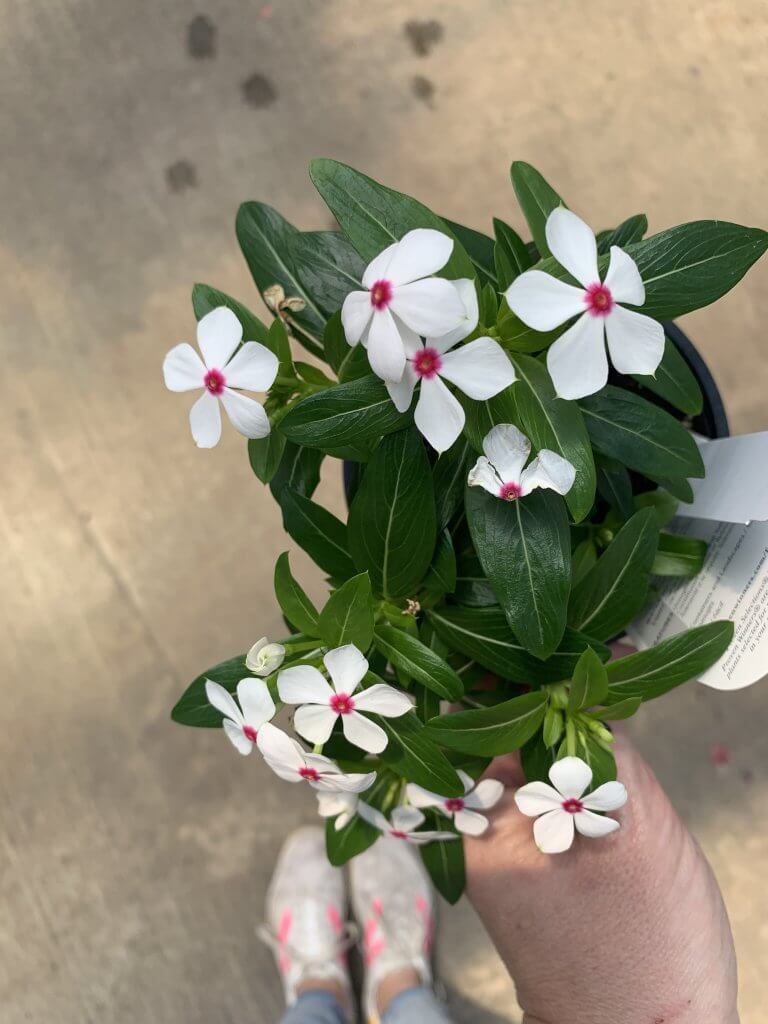 Sweet little baby vinca flowers! These small growing vinca plants grow just 6-10″ tall in full to part sun. Vinca are drought and heat tolerant once established. This vinca has a dense, mounding habit.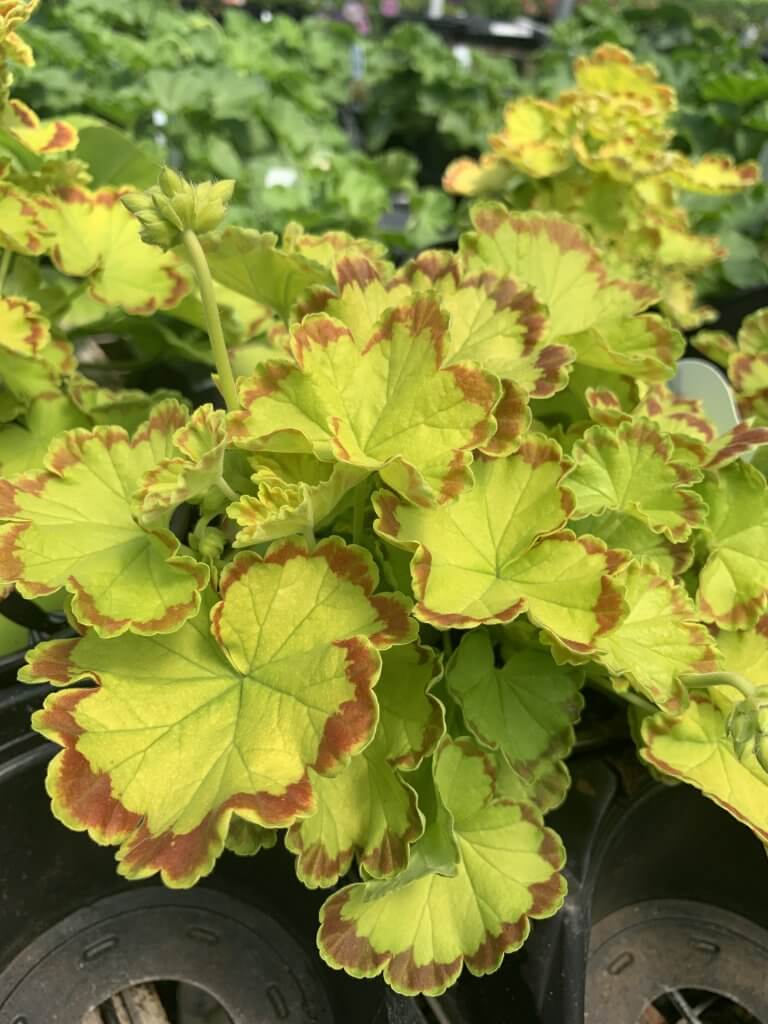 Two of our favorite new Geranium varieties include unique flowers and foliage. The new Martha Washington Geranium varieties boast vibrant, multi-toned flowers. The new Gliterati Geraniums have vibrant, chartreuse foliage with red margins and pink flowers.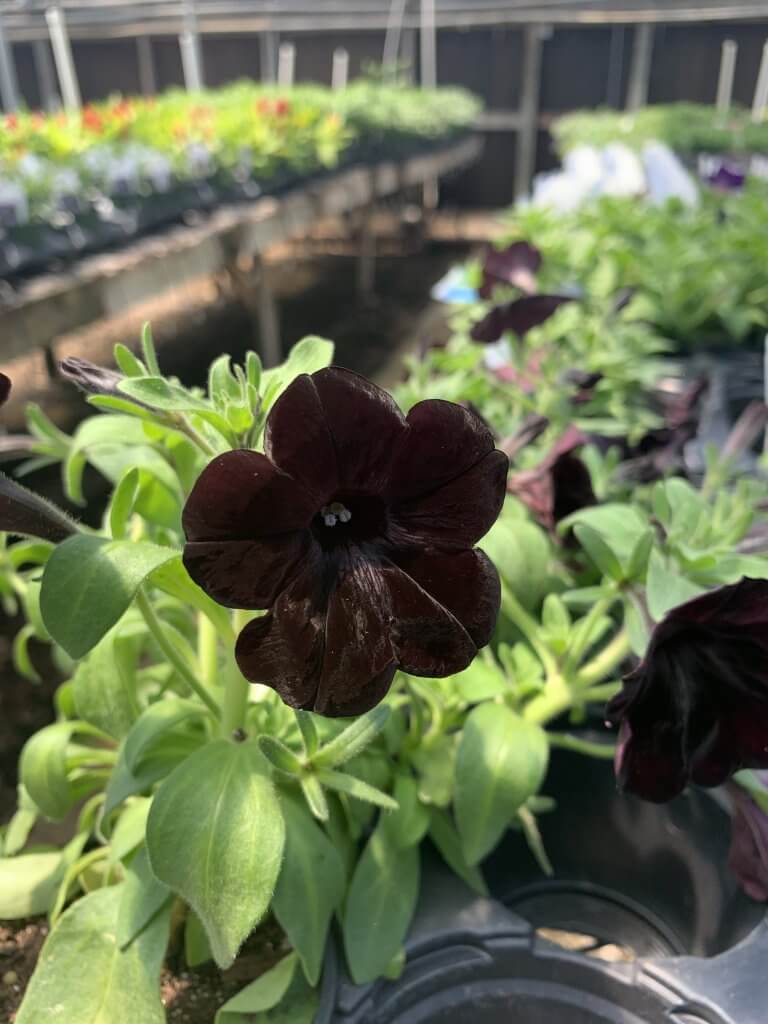 The greenhouse is full of dark flowers and foliage that make for amazing contrast in annual beds and container gardens. New dark purple Coleus and Iresine are a perfect contrast to bright pink or orange flowers. While new black-blooming Petunias like 'Sweetunia Black Satin' contrast well with hot pink Iresine or bright green Creeping Jenny.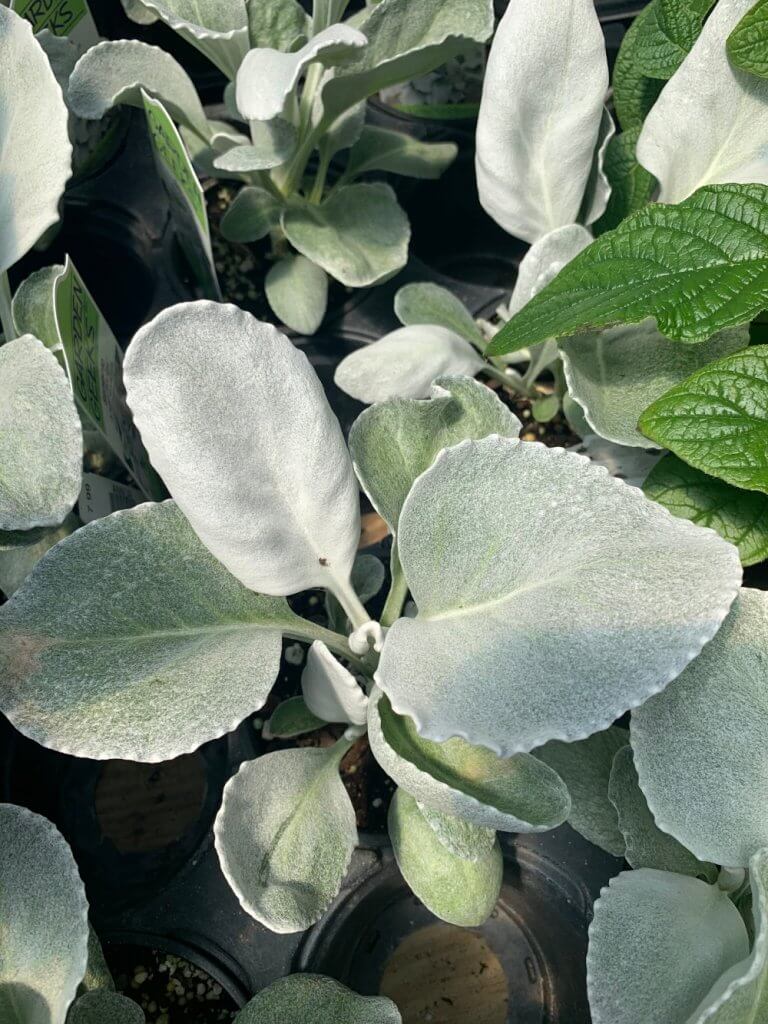 Continue the theme of contrasting colors with Angel Wing Senecio. This annual foliage plant has bright white/grey leaves with a soft texture (think a more vibrant Lamb's Ear). The silky, silvery-white leaves grow to 8-16″ in full to part sun. Pair with dark flowers and foliage for an added pop of color.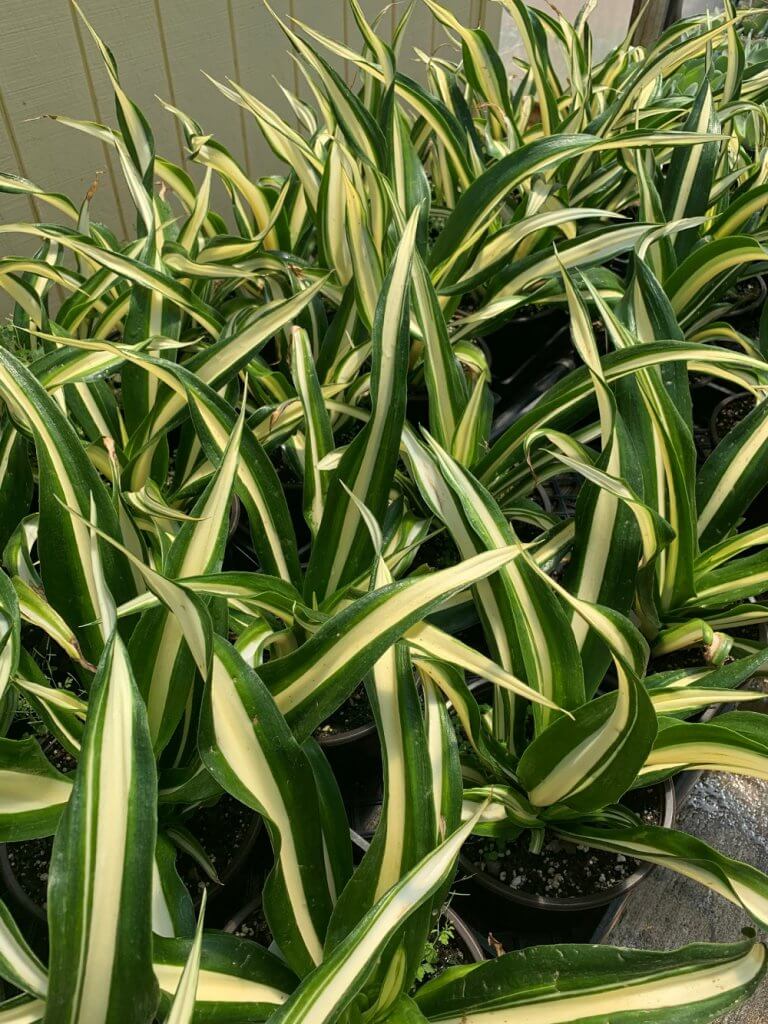 An easy to grow and drought tolerant Agave that is a great accent in color beds or a "thriller" in container combos. Bright yellow veins contrast to deep green margins on rigid, textured fronds.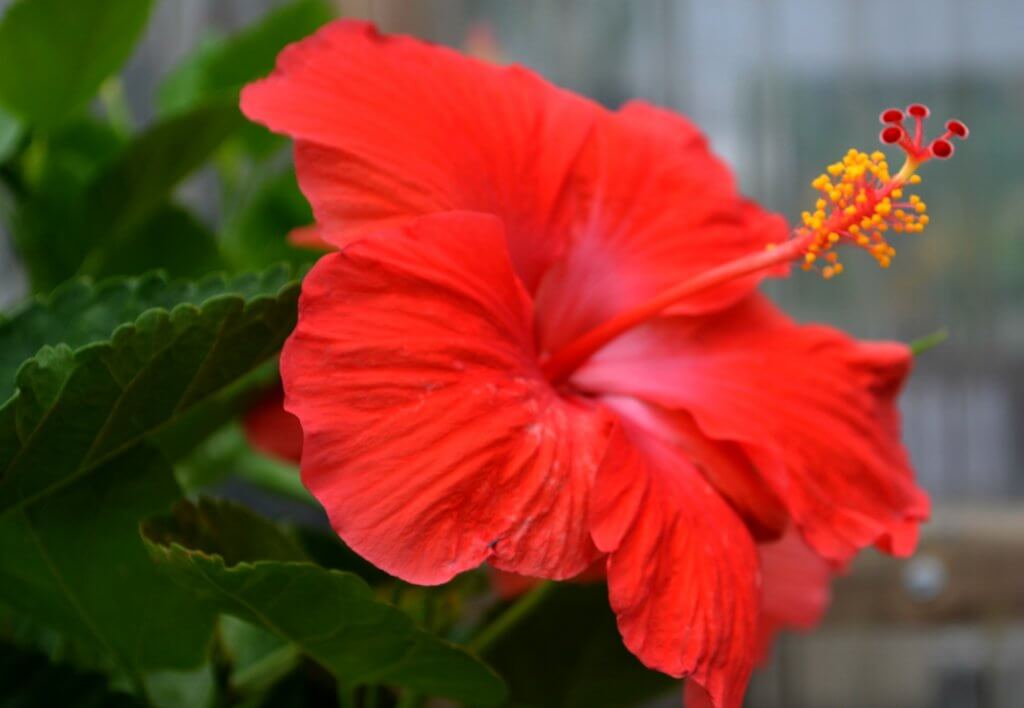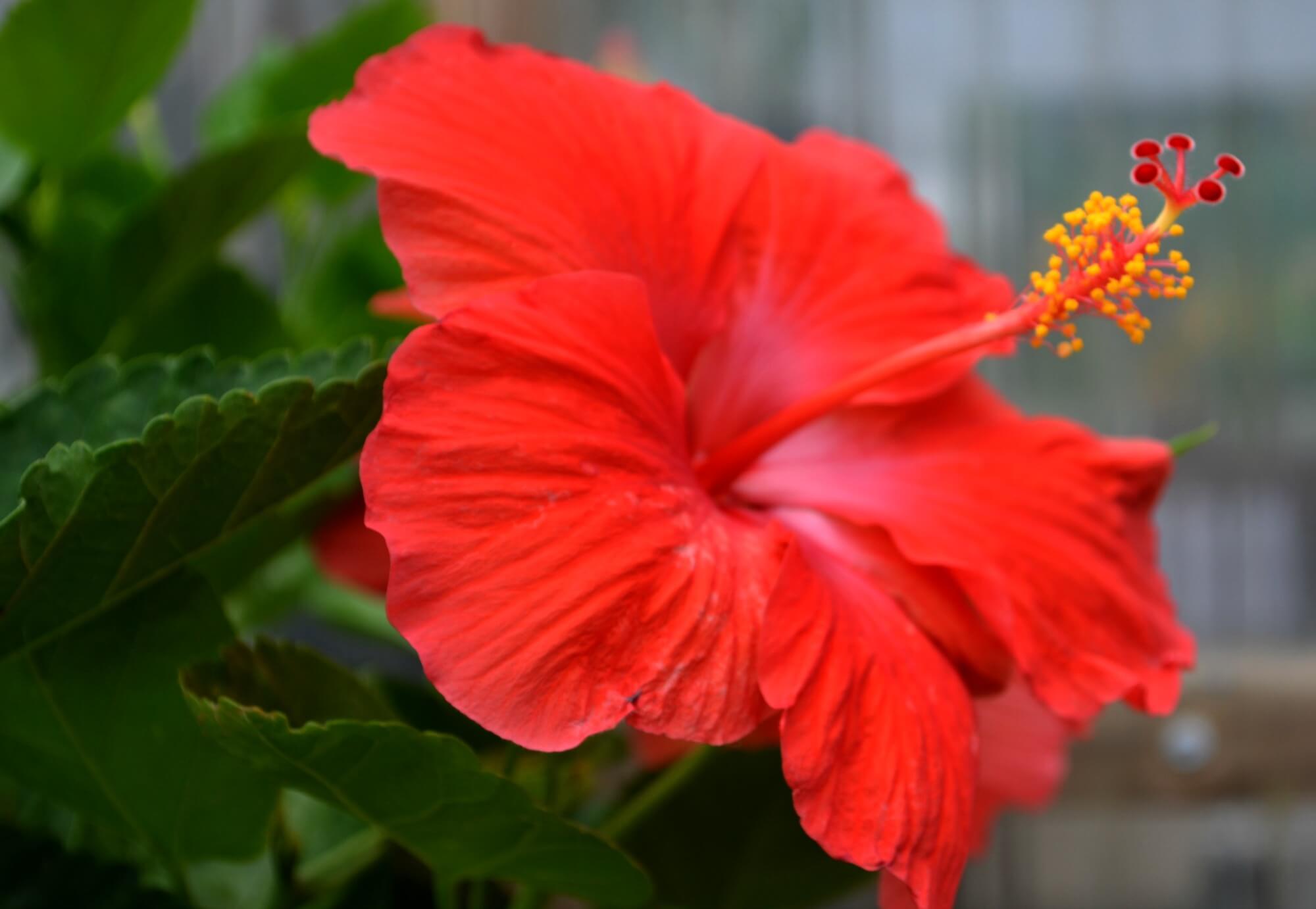 These new award-winning Hibiscus were a big hit last year with their profuse buds and blooms all season long. Bloom colors come in shades of yellow, orange and red. Available in shrubs or tree form…even some with braided tunks!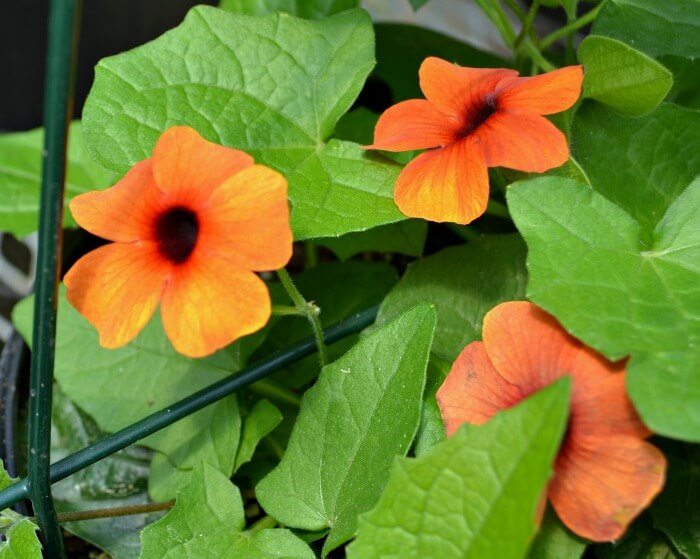 So many new colors of the popular Black Eyed Susan Vines. This dense, growing vine love the sun and heat. It will continue to grow, climb and bloom all season long. New Arizona Sensation varieties come in shades of pink, orange and yellow.